Home-cooked meals are the healthiest foods ever and if you make them with fresh ingredients, then they can be stored for a long time. Now, if you are worried about how to store them under hygienic conditions, you should use a casserole. Casseroles are insulated serveware containers that are designed to keep food warm and fresh. If you like cooking and eating one-pot meals, then a casserole is all you need to keep it warm and fresh for a few hours straight! In this article, you will find several casseroles that are good for frequent use and as a first-time buyer, you can easily decide on the best one.
Why Should You Use a Casserole?
A casserole is one of the essential serve ware items that you should have in your kitchen. You can easily store cooked food in a casserole and as they are insulated containers, the food will stay warm and fresh. Food can also be stored overnight. If you have leftover food from dinner, you can pack it in a casserole and reheat it the next morning if required. When you have guests over, you can prepare the meals beforehand and keep them in casseroles. Casseroles or hot case are available in various colors and designs, to add appeal to the décor of your dining room.
Casseroles are very versatile and you can use them every day if required. Now there are many types of casserole available. If you are buying a casserole for the first time, then you might be confused by the various designs available in the market. To find the best casserole, take a look at the following section. 
1. Plastic Casserole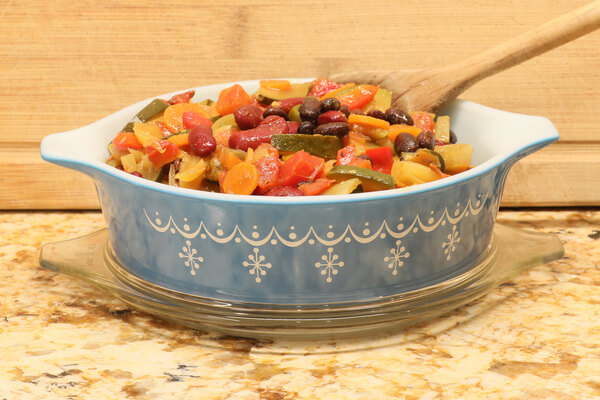 A plastic casserole is very commonly available. They can be used to store dry food for quite a while. However, you should make sure that the casserole as a nontoxic lining or the type of plastic used is safe for storing food. Some reasons why you can use plastic casserole are given below. 
A plastic casserole is lightweight and can easily be carried from one place to another. 

If you are looking for a colorful casserole to keep in your kitchen or even on your dining table, then a plastic one is a good choice.

A plastic casserole is good for keeping food in the fridge. The food is kept clean and fresh for quite some time. 
However, with a plastic casserole you need to always be careful with storing food that is not dry, or hot. If not made with BPA-free materials, plastic hot case can be unsafe.
2. Glass Casserole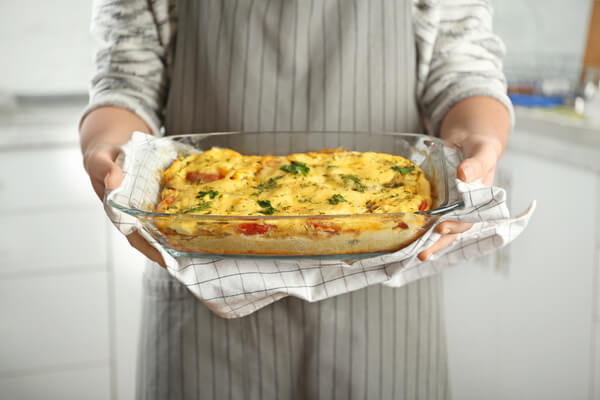 Glass casseroles are elegant and make fancy cookware for dinner parties. Check out the pros of using glass casseroles given below.
A glass casserole is non-reactive and can be used to store any kind of cooked or uncooked meals. 

You can put a glass casserole in the oven and use it to roast vegetables or even meat. 
However, glass casseroles when not made of heavy-duty materials, can break easily. You need to always handle them with care.
3. Stainless Steel Casserole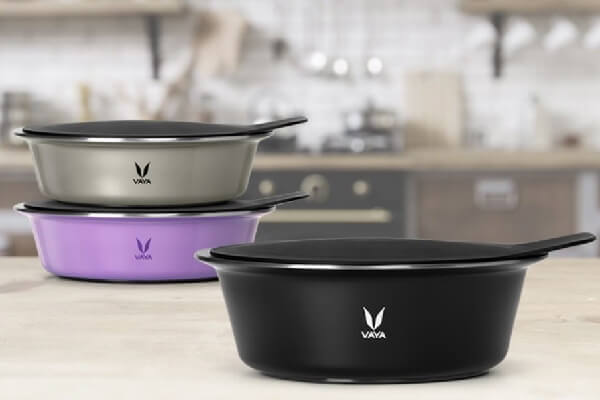 A stainless steel casserole is one of the most versatile types of casserole that you can get. If insulated, it is ideal for keeping food warm for a long time and so it can be used as a hot box or a hot case. This type of casserole is also great for cooked food because:
A stainless steel casserole is very durable and can last for a long time. 

You can reheat food in the casserole by placing it on a stove, boiler, or in the oven. 

A stainless steel casserole is affordable when compared to other types of insulated casseroles.

Stainless steel casseroles are safe to use everyday.
Which Casserole Can Be Used Everyday?
A casserole that is being used everyday needs to be sturdy, because any cookware that is used regularly will need to be suitable for rough use. Therefore, a stainless steel casserole is the best for everyday use. It can be used as a hot pack and has several other advantages. These have been listed below. 
Since it is resistant to scratches, you can easily wash a stainless steel casserole with a mild detergent.

A stainless steel casserole can be used every day for a long time and it will not rust and is non-corrosive. This also keeps food safe. 

You can easily serve food in a stainless steel casserole as it will have a very modern design and will look great on the dining table. 

Very hot food can be stored in a stainless steel casserole. The non-reactive surface of the casserole will make sure that the heat does not scorch the casserole. 
A stainless steel casserole is great for everyday use as it incorporates the pros of all other types. Casseroles are often used for cooking. If you want to cook and serve food in one container, then a stainless steel casserole is the best choice. Stainless steel casseroles often have a non-stick coating. This makes it easier to sauté or sear meats and vegetables in the casserole. You can easily make one-pot meals and store the leftovers for the next day, in a stainless steel hot box or hot case. Therefore, if you want to use a casserole for cooking and storing food daily, then you should get a stainless steel casserole.
Final Words
When you decide to buy a casserole, you need to figure out what you will be using it for. If you want to just use it for storing food and also for decorative purposes, then plastic or even a ceramic casserole will work. You can heat the food in a ceramic casserole but that will take a long time. While glass casseroles are readily available, they are not safe for everyday use. For that, a stainless steel casserole is recommended. If you are sure about using a casserole every day to cook, reheat, and store food, then you should invest in a stainless steel casserole.