An insulated tumbler just has way too many benefits to not invest in one. It would keep your beverages cold or hot, and the right one would even let you carry your congee or soup to work. With an insulated tumbler on your work desk, you won't ever have to worry about the coffee that got cold because you had to reply to that one email, or your lemonade turning a bit warm (as opposed to how you prefer to chug it!) while you had to take an important call!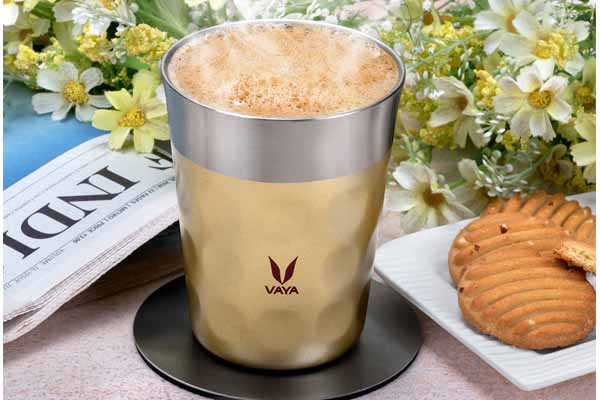 Once you have an insulated tumbler, there's no going back; you'll never leave your house without it ever again. For that hot coffee on the desk, cold lemonade in the cafeteria and for the warm infused water after a walk around the block, an insulated tumbler is perfect for all of these and more!
With an Insulated Tumbler, Keep your beverages hotter, for longer!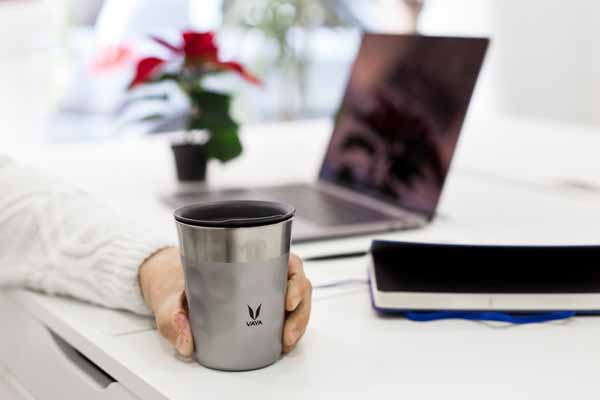 The primary advantage of a good insulated tumbler is it does a good job in retaining the temperature of the poured beverage, it keeps your coffee hot and juices cold for a few hours straight! Beverages like coffee and tea are extremely important parts of human lives. Many coffee drinkers can't seem to get their work started without a deep sip of a fresh brew. It's the same for chai drinkers; they may not want to drink tea in the morning, but come mid-morning, they're going to want a nice mug of lemon tea. And there's nothing like an insulated tumbler to keep your chai or coffee warm until your last sip!
Tumblers, Designed for Everyday decadence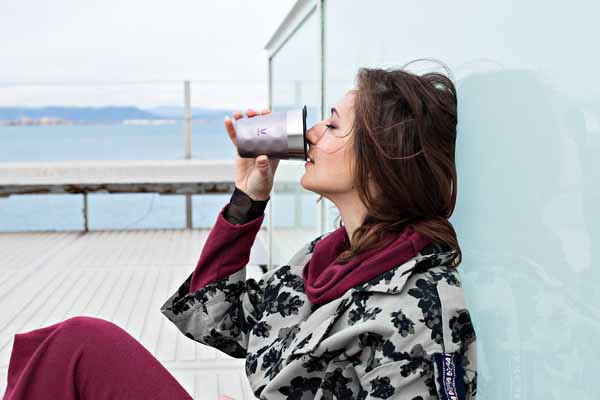 The technology behind insulated coffee tumblers has improved over the last century. The first insulated flask was invented by the English scientist, Sir James Dewar in 1896. And since then, the designs in vacuum insulated flasks and tumblers have seen significant changes. Today's new insulated tumblers do not just function fabulously well, they look aesthetically pleasing too! Made of stainless-steel, they are extremely durable and hence perfect for everyday use! If you choose a double walled insulated tumbler, you won't ever have to worry about burning your hands while holding a hot beverage or about the condensation on the outside because of a cold drink in it!
Choose an Insulated Tumbler with features that are no less than fabulous
Insulated tumblers come with a multitude of modern features. Each design feature is important for its own reason, and familiarizing yourself with them might help in your purchase decisions. Here are a few pointers that can help you choose a tumbler that's nothing less than fabulous –
1.Stainless-Steel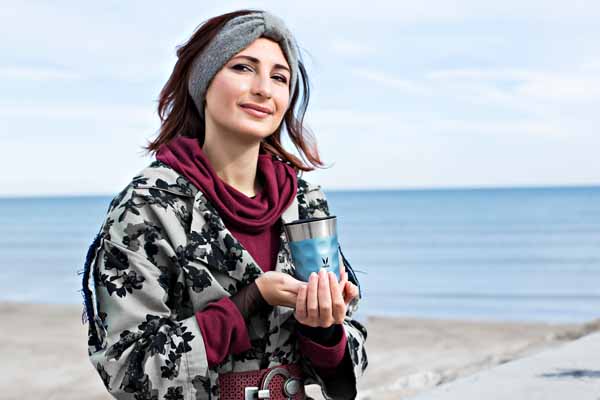 Stainless-steel is not just durable, it is the safest when it comes to storing your food or beverages. Easy to clean, corrosion-resistant and safe, stainless-steel is the best choice when it comes to insulated tumblers.
2.Double Walled Body
There are thermoses or insulated tumblers that have double walled body. The spaces between the walls have the air vacuumed out of them, which gives the tumbler its insulated properties. Air is a good medium for transferring heat. The less air there is, the less heat is transferred from your beverage. A double walled exterior also means holding your hot beverages and cold drinks is not difficult. A normal stainless-steel tumbler might burn your hands while you hold a steaming hot cup of chai in it, whereas a double walled insulated tumbler keeps your chai hot whilst keeping the exterior in an easy-to-hold room temperature!
3.Size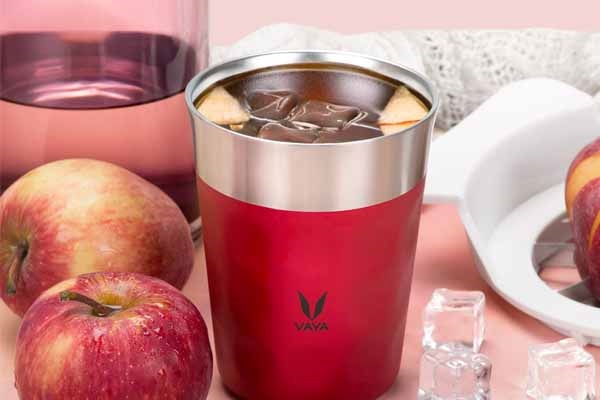 Insulated tumblers come in different sizes. Based on your needs, you can choose a size to keep a tall glass of juice cold, or one that you can use to halt around a single serving of hot tea. Insulated tumblers in sizes of 250 ml are perfect to fit into your hand bag yet perfect enough to carry a bowl of soup in it if the need be. An insulated tumbler that comes in a car cup holder friendly size would work wonderfully for you if you prefer sipping your beverages on your car rides!
4.Lid Design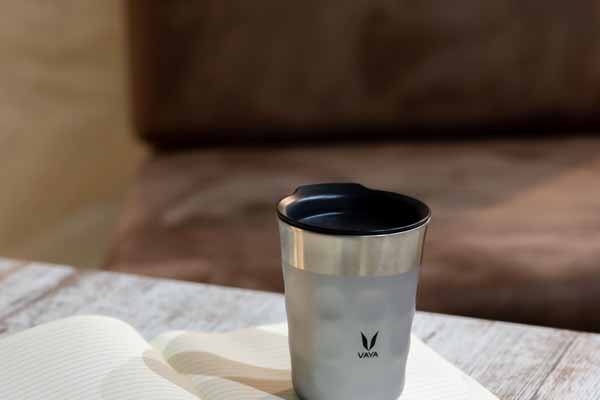 Lids are one of the most important features of any modern insulated tumbler. A lid seals the tumbler keeping your drink safe and at the right temperature. If you are a person who would love to carry a beverage with you while you are on the go, you need an insulated tumbler that comes with airtight lids so you don't have to worry about accidental spillages! There are insulated tumblers that come with lids that have an orifice so that you can comfortably sip your stored drink!
5.Color Choices/Personalization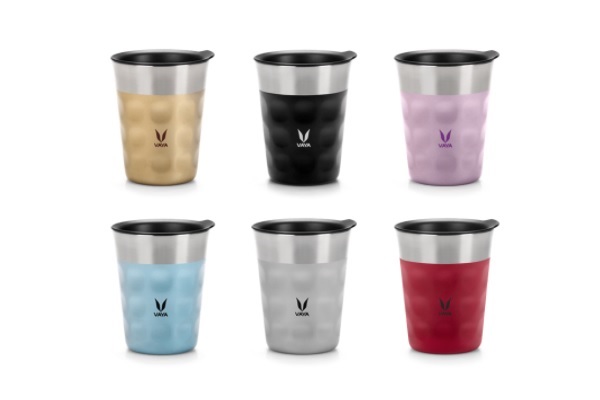 Finally, the most fun part of any thermos is the color choice. Now, insulated tumblers come in a wide variety of different colors. You can choose a color that will reflect your style and personality!
Personalization or writing your names in your tumbler is also an option. This will help you to distinguish your insulated tumbler from others in same color and design.
The best thermos for your best brew!
An insulated tumbler engineered with smart technology is versatile, and perfect for a wide variety of different situations. All it takes is a bit of creativity to really maximize the potential of using your insulated tumbler. For a steaming hot cup of tea in your conference room, a cup of espresso on your desk, and for an iced tea on a warm evening during your ride back home, you can use your insulated coffee mugs for all of these and more!
1.Coffee mug on your desk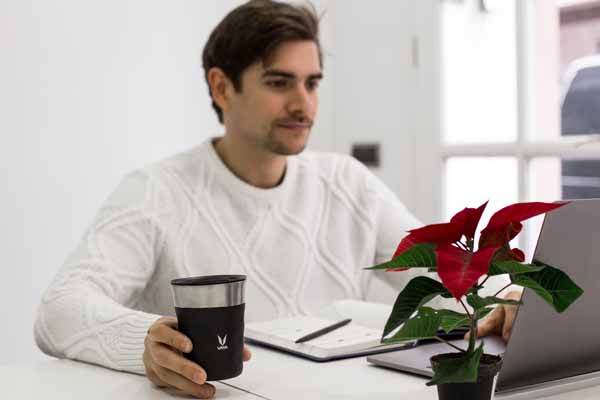 The original use of the insulated tumbler is of course the coffee mug. You no longer have to submit yourself to drinking the not-to-your-liking machine coffee and can bring your own blend from home. You can store any hot beverage, tea, cocoa or Boost, which might make your morning office breaks a little bit better. Not just that, missed your breakfast? Just pour a few ladles of warm congee into an insulated tumbler, pop the lid on (yes, there are insulated tumblers with lids!) and you can have your gruel while you take a ride to work!
2.Picnics or for a drink on your porch!
In the past people were limited to mostly dry foods and simple beverages that were best served at room temperature. Insulated tumblers let you bring a wide variety of beverages ranging from hot to cold and really spice up your picnic. Imagine drinking hot chocolate on a cold night while watching the star-studded sky, or sitting on your porch sipping tea with your family, or chugging cold Rooh Afza while you are playing a game of cards on a warm summer evening in your garden!
3.Soup cups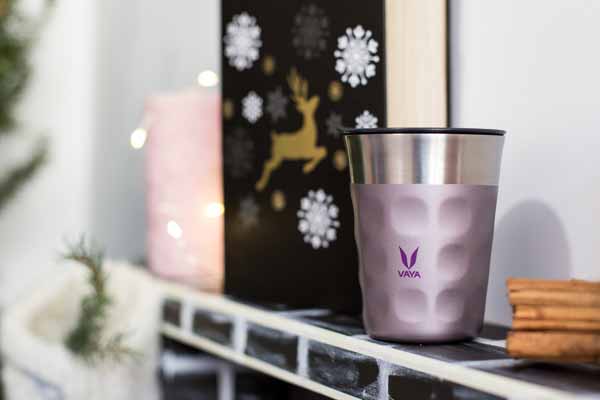 There are so many great reasons to eat soup for lunch. For one, it tastes amazing; there's always the perfect soup to suit your mood or taste, and they're typically very easy to make. They also tend to be good for your health, as lots of soups have some medicinal and curative properties. If you feel a cold coming on, it may be wise to pack some noodle soup in an insulated thermos. You can have it for lunch or a snack in between your meal times.
Not just for your office, the stainless-steel in insulated tumblers are sophisticated and make for great serveware for a get together or even a party! They can keep your juices cold, and sherbet chilled, what more can you ask for?
Is there an all-purpose drinking glass?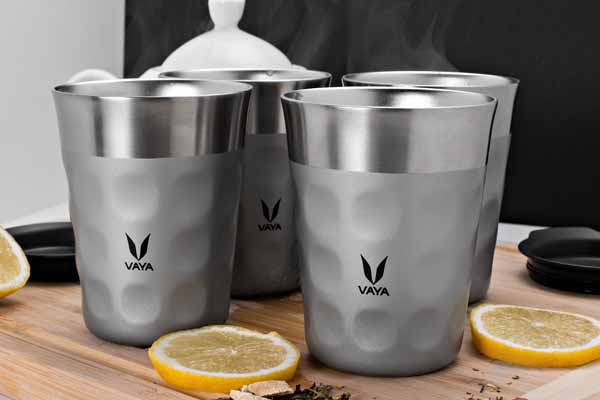 At the end of the day, an insulated tumbler glass is a relatively simple everyday drinking glass! It keeps your beverage hot or cold. But sometimes, that's all you really need to improve the quality of your day. There is something truly comforting about drinking a hot beverage at the right time of the day, whether it's your way of kick starting your day or destressing from a demanding situation. It's an investment that can make all the difference when you need it the most, so make sure that you are picking the right insulated tumbler for you. It's definitely better than a coffee mug for it can keep your coffee hot until your last sip!