You probably heard from everyone that breakfast is the most important meal of the day. You may have started taking this imperative meal but what about grumpy kids who always insist 'I'm not hungry Daddy or Mommy' as you try to get them fed. Most parents find it tough to get their little ones fueled especially in the morning as this is the time when they feel sleepy and act fussy. 
Whether you're getting them ready for play school, childcare, school, or just a day out, they must eat before leaving. But what can you do to make this happen? How can you make them eat? A simple solution to this is giving them something tasty yet nutritious and South Indian Food can make breakfast as well as lunch more appealing for everyone. 
Why bother with breakfast when you have plenty of ideas for your kids. Whether you're looking for healthy breakfast ideas or some options for lunch boxes for kids, South Indian food always works. Here are some healthy ideas for kids that you can use both for breakfast and lunch. Check them out…
1. Dosa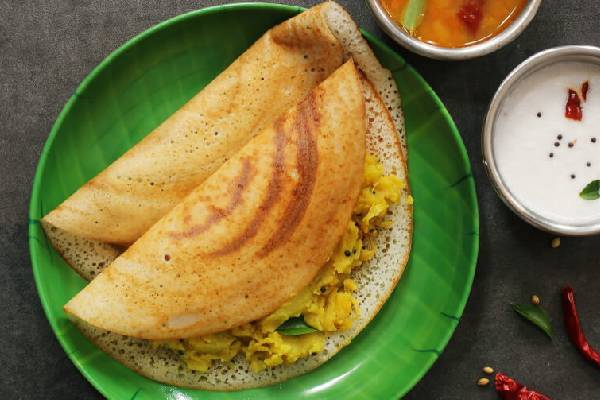 A popular South Indian breakfast snack that can be prepared in many different ways depending on your kids' taste. Either you can choose to make a plain dosa or masala/spicy dosa and they both are supremely delicious and nutritious. Crispy and divine, dosa is often served with coconut chutney or any sauce of your choice. Though you may find making dosa a long process, it's worth it as you can fill it with all the healthy ingredients like vegetables, herbs, etc. If you always thought dosa has to be consumed hot, pack it in an insulated lunchbox or store it in a casserole to have it after a few hours.
2. Idli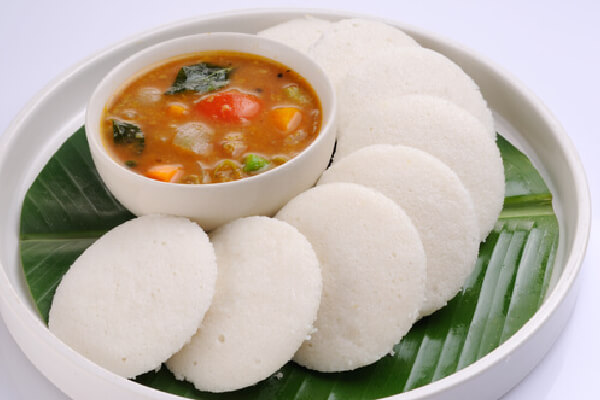 Another popular South Indian dish, Idli is a great breakfast recipe that is light but provides good nutritional value. Soft and fluffy idles can either be served with a vegetable soup called Sambhar or coconut chutney or anything your kid likes such as sauce or jam. You can also pack the lunchbox with some green vegetables to make it one of the healthiest break fast you can give to your little ones. Also, making idli is quite easy as it does not involve a long preparation time.
3. Khara Pongal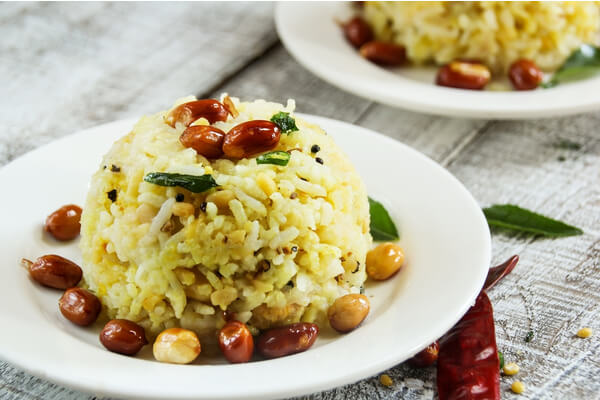 Khara or Ven Pongal is a popular breakfast in South India that is made with rice and yellow moong lentils. The ingredients themselves say that the dish is full of deliciousness and nutrition and you kids are gonna love it. It is a porridge-like savory dish and you can sprinkle some cumin, black pepper, ghee, and asafoetida to accentuate the taste. Some variations you can try include Rava Pongal, Sweet Pongal, and Chakkara Pongal. Pongal tastes best only when served warm. Make sure you transfer the Pongal to an insulated casserole right after you cook, so you can have a warm meal when it is time to eat!
4. Upma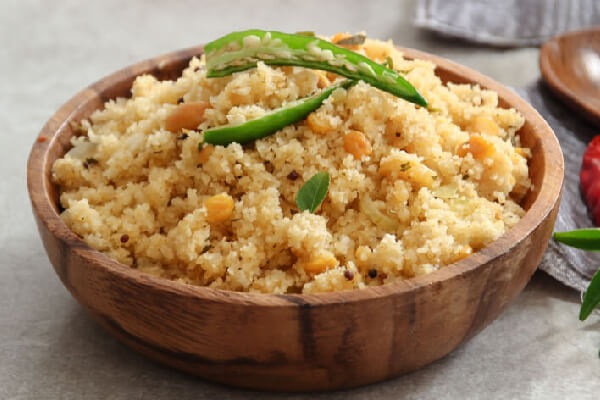 Upma is not only popular in South India but also across the country as well as some other countries too. It is a traditional South Indian breakfast that is made from rava or cream of wheat and can be prepared in many different ways. Some of the popular variations that you can try serving from a casserole include Tomato Upma, Bread Upma, Idli Upma, Oats Upma, etc. It is served with coconut chutney, lemon pickle, and lemon slices or can also be had plain.
5. Uttapam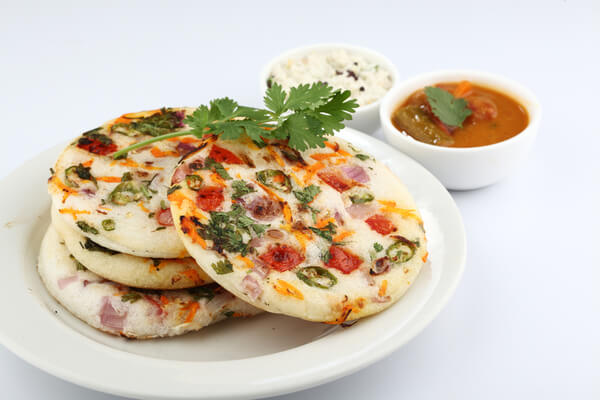 Another delicious and healthy South Indian breakfast that is also extremely popular in Northern India. It is also a popular dish for tiffin box for kids as they can have it in either way breakfast or lunch. These are more like thick pancakes made from fermented rice and urad lentils batter. There are many variations of Uttapam that you can try such as Rava Uttapam, Onion Uttapam, Sandwich Uttapam, Oats Uttapam, and more.
6. Poori Masala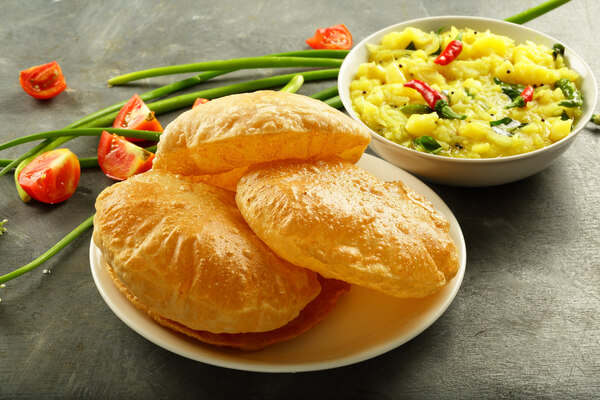 Though the combo of poori and potato curry is popular all across the country, the South Indian poori masala is a bit different. It is not that spicy and goes well with both rice and chapatis. Therefore, it is a perfect choice of breakfast for kids as potato is often liked by them. You can make posit masala the way you want and add your kid's favorite ingredients to make them eat with joy.
7. Akki Roti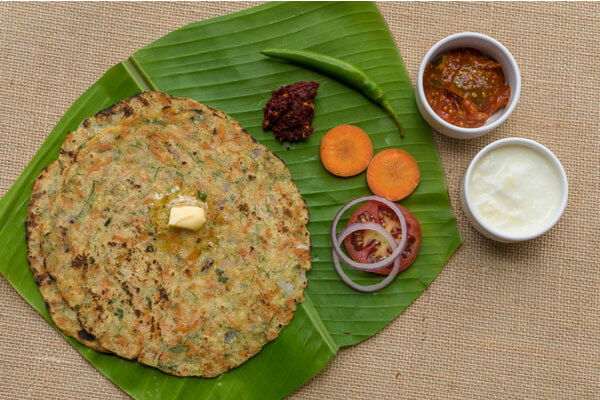 Just like the parathas in North India, kaki roti is one of the staple breakfasts in Karnataka. It is made with rice flour and mix vegetables which makes it a perfect combination of taste and nutrition. Add veggies of your choice in the dough and make roties or parathas just like the stuffed ones. You can serve the dish with curd or butter or whatever your little champ likes. It is also a great dish for your kid's lunch box or tiffin box being a no-mess recipe.
8. Adai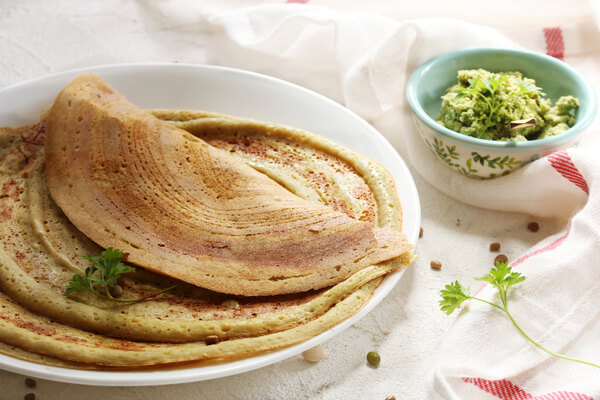 As most kids love pancakes, what could be better than offering them something of their choice as the first meal of the day. Adai is a delicious pancake rich in proteins and made from rice and lentils. Making this dish is extremely simple as you all need to soak rice and lentils and then ground to a slightly coarse batter. Make pancakes using this batter and serve with butter or curd or chutney. This also makes a great recipe for your kid's lunchbox.
9. Puttu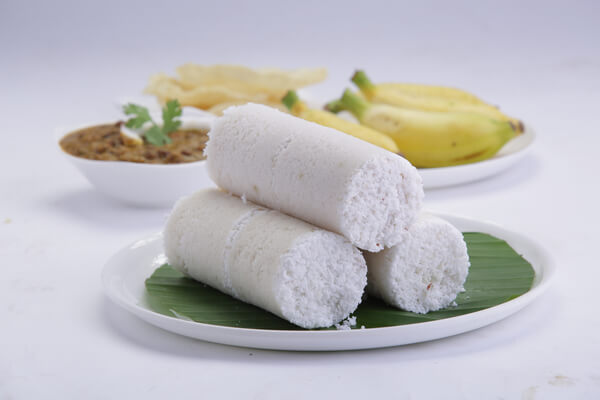 One of the most popular dishes in Kerala that is made from steamed rice and served with curry or ripe bananas. This is a kind of steamed rice cake that can be relished with egg curry or chutneys. This is a simple recipe and doesn't need you to follow a lengthy process or long preparation time and, therefore, a perfect solution for breakfast. What makes it different is that the rice is cooked with coconut shavings.
10. Vegetable Stew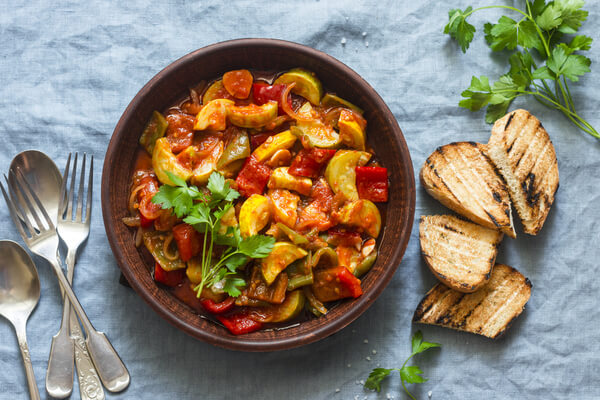 Easy-to-make and fuss-free Kerala vegetable stew can be a great recipe for breakfast and it is full of essential nutrition. The stew is made with potatoes, carrots, cauliflower, and French beans making it a highly delicious and nutritious dish. Also, you can accentuate the taste by adding spices like cinnamon and a handful of curry leaves. You can pack this stew in a stainless steel lunch box so that your kid can enjoy it in school.
A healthy breakfast is important for everyone and what could be better than starting your day with something delicious yet nutritious. The above-mentioned recipes are also great when you're worried about making tiffin for kids. Some of them are easy-to-make and mess-free dishes that your kid can easily carry to school.
Stay tuned for more lunchbox and healthy breakfast ideas…