Do you think that right kitchen storage containers can make your life easier?
Whether you are planning to stock up your kitchen with new containers or just looking for something to organize the kitchen cabinet, you can find a huge variety on the market. Food storage containers are something that most of us need in our kitchens and use almost daily. 
If you want to make the best use of every inch of cabinetry space in your kitchen, you will need to make some wise decisions. Different types of food containers have different purposes and that's why you need to make sure you choose the best for your kitchen. 
Also, it is not just about stocking up your kitchen with storage containers but to making sure that it looks aesthetically appealing. To avoid having a fridge full of food and a kitchen full of mismatched jars, invest in the best food storage containers for the kitchen. 
We've listed down some tips and tricks to find the best storage jars that you can use to make your kitchen function well and feel good. And, here we go…
1. Choose the Right Material for Food Storage Jars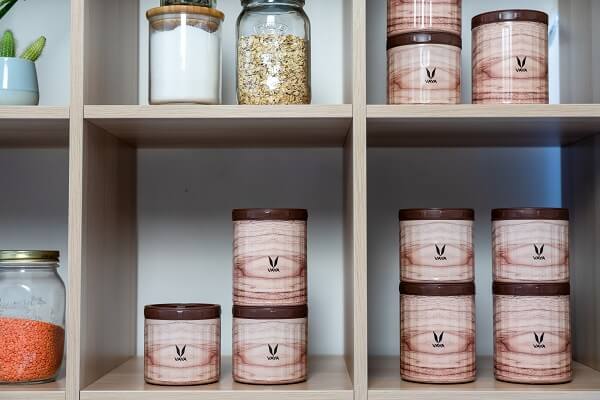 First of all, you must pick the right material for your container. There are so many different types of materials available on the market such as glass, plastic, stainless steel, and more. Though glass and plastic are two popular materials, stainless steel jars or containers are considered the healthy and eco-friendly option. Stainless steel containers offer high resistance to corrosion and available in many shapes and sizes.
2. Shape and Size of Kitchen Storage Containers Matter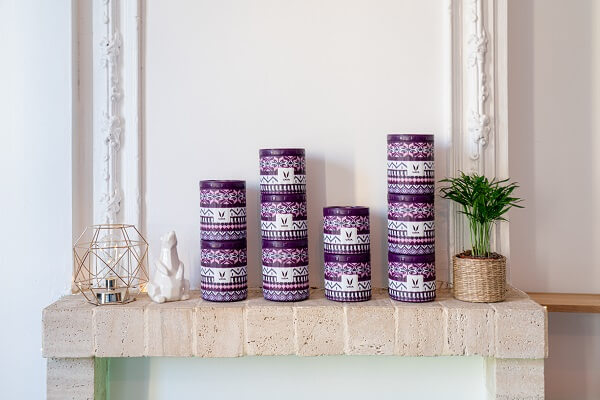 Choosing the shape and size of kitchen containers is perhaps a more personal preference but it is a worthwhile endeavor. The round containers make it easy for stacking while the rectangular-shaped ones are great for open spaces. If you are struggling with storing those leftovers, investing in a set of food containers with different shapes and sizes can be a great idea. 
3. Consider Longevity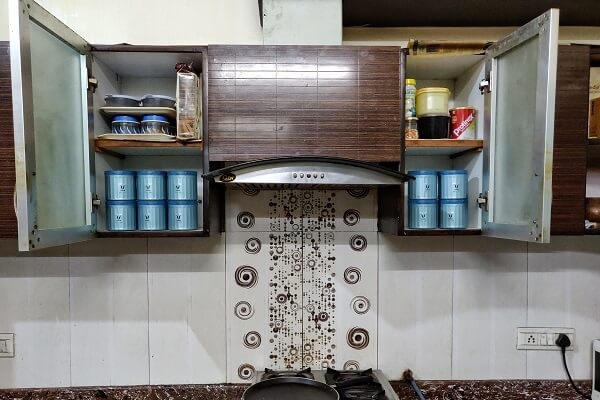 As the kitchen is the heart of every home, it is good to invest in high-quality utensils and containers. Though you can go for inexpensive jars, they tend to break down much more quickly as compared to higher-quality containers. You can also choose the plastic food containers but they often assume odors. Investing in a slightly higher quality container set such as stainless steel will save you money in the long run.
4. Health Matters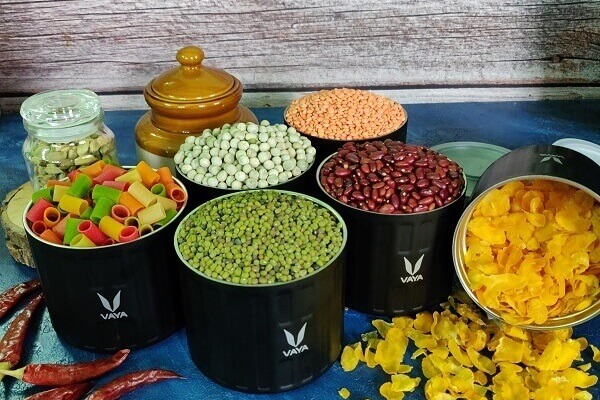 As kitchen storage containers are available in many different materials, you must choose the most health-friendly option. Though plastic is inexpensive, steel and glass are considered the most healthy options. Stainless steel has two star ingredients that are nickel and chromium and they prevent the metal from rusting when exposed to water.
5. Go for Airtight Lid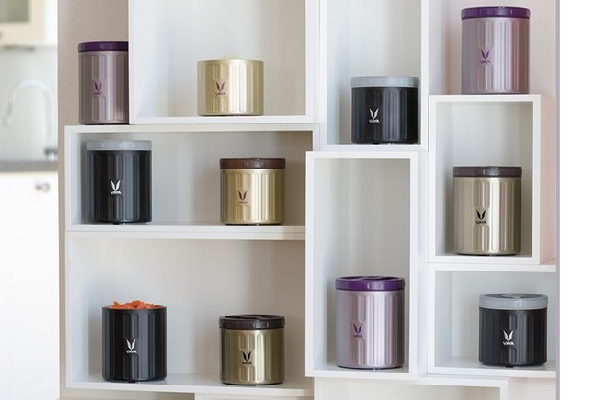 When it comes to buying food storage containers for your kitchen, you may want to invest in airtight jars. The airtight lid will help keep your food and other stuff fresh for an extended period. A storage jar with three clip locks will provide a secure closure and will come with silicone rims for airtight storage. The lid retains the moisture of the food items and prevents additional moisture.
6. Know Your Budget
Before you go out shopping for kitchen storage containers, you must know how much you want to spend. There are different types of jars available for different budgets. Buying cheap storage products can seem to be a good option but you may be compromising with the quality. Investing in high-quality products will save you money in the long run as they don't need to be replaced.
7. Easy to Use and Maintain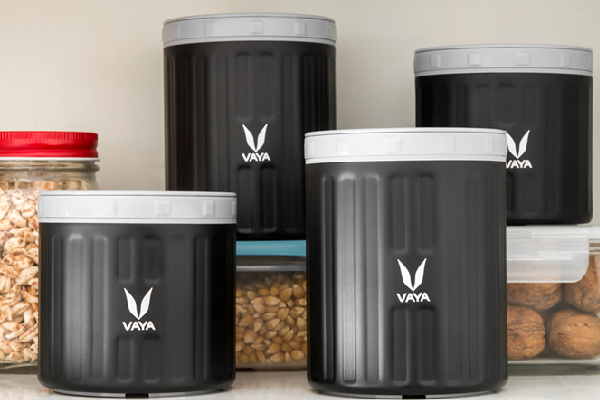 It is good to pick containers that come with a wide-mouth design so that they are easier to clean. Also, make sure that the airtight seals are removable so that you can clean them.
8. Do Your Research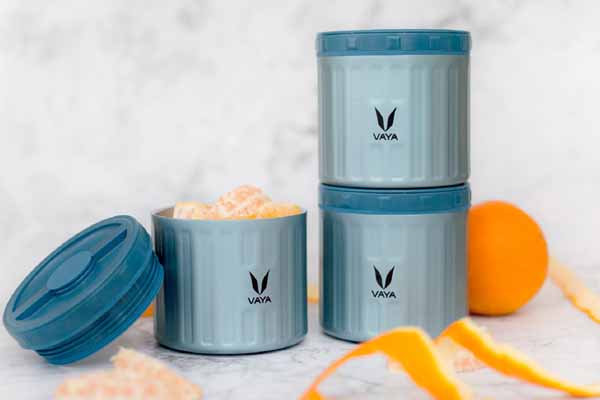 Whenever you want to buy kitchen storage products, do not go for anything you find on the shelves. Instead, take your time to know what you need and how much you want to spend. Research various options for their features and functionality before you make the final decision. You can check the reviews and feedbacks to understand more about the products.
Food is the center of all things and that's why the kitchen is considered the most important place in a house. Storage containers are one of the main elements to keep your kitchen mess-free, but buying the right tools can be challenging without proper research. 
Today, you get to choose from the vast plethora of options, and investing in high-quality, durable products will offer the best value for money. Investing in quality food storage containers will bring a big difference by making things a whole lot easier. Not only will they help keep food items fresh, but can also make your kitchen look beautiful. 
The Final Words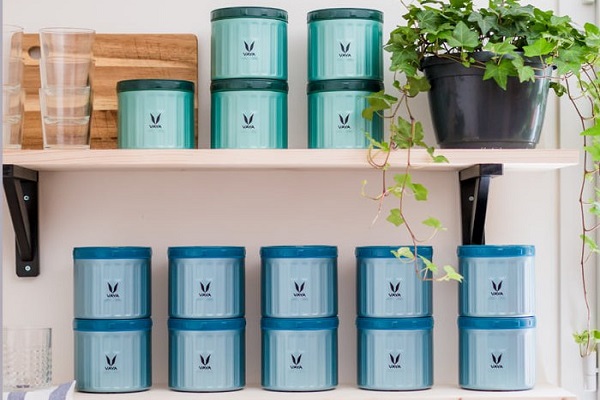 A top-quality set of kitchen storage containers can keep your kitchen organized and food items safe from moisture and insects. Before you buy storage containers, examine the materials used in manufacturing them as it is good to avoid those made with harmful chemicals. Stainless steel containers are a good option when you are looking for something healthy and sustainable. 
While glass containers are also a good option but they are prone to shatter if dropped. Also, they look great as you can see what's inside without opening the lid. The best way to keep everything organized is to invest in different types of containers, rather than going for one single design. 
Having different shapes and sizes will help stack them even at complex corners and you will also be able to make the best use of the available space. So, what are you up to? Are you ready to go shopping and create the kitchen of your dreams?