A few new recipes and new flavours are all you need to fall in love with food all over again. Not only do they help you break the monotony of your cooking routine, they also help reintroduce tantalizing flavors to your taste buds!
Here is a list of recipes that you can comfortably cook in less than 30 minutes, with ingredients and vegetables that you would normally have stocked in your kitchen! Perfect for dinner after a hectic day, and great for lunch on an average week day, all of these recipes will stimulate your passion for both cooking and eating! Rustle up these, transfer to an insulated casserole directly from the stove top, and you are all set for a delicious meal at your dining table.
1. Aloo Tamatar Ka Jhol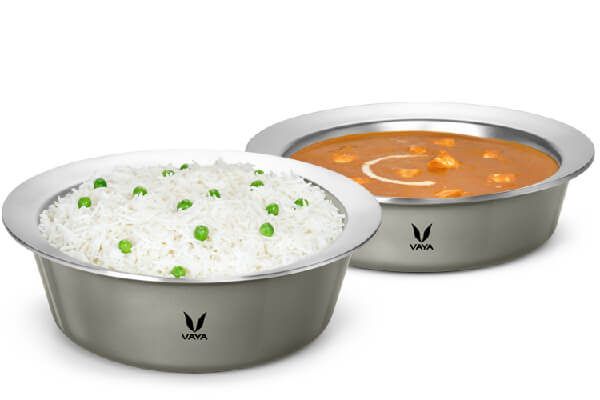 Aloo sabji or masala is quite a common dish that you probably eat every week. Here is an interesting one-pot potato and tomato gravy that will bring an interesting twist to your meal. With the acidity of tomatoes and the earthy flavor of potatoes balancing out beautifully, this gravy side dish is all you need to make those fluffy and soft pooris taste better! Cook a regular tomato onion base with tempered cumin seeds, ginger garlic paste, onions, tomatoes and spices. Add diced potatoes along with water to this base, cover and cook/pressure cook till the potatoes turn mushy. Garnish with coriander and you will have an awesome thin and delicious gravy that would taste great with bread, roti or dosa, whatever the main dish you have planned for the meal!
2. Fried Okra
Okra or ladies' fingers is one vegetable that is loved by children and adults alike. Make this fried besan okra when you are not in a mood to eat your regular bhindi masala or sabji. Crispy and flavorful, this fried okra will make it to your most favorite vegetarian-dishes list! Slit ladies' fingers into halves and shallow fry them in oil. In another pan, sauté cumin seeds along with all your spices and besan (chickpea flour). When the mix turns aromatic, mix in the shallow fried okra and cook for about 10 minutes in medium heat. This okra tastes great with roti, dosa and all varieties of rice! Make sure you store this okra ins a hot box, one that would preserve the freshness and crispiness of the vegetable until you are ready to eat.
3. Butter braised mushrooms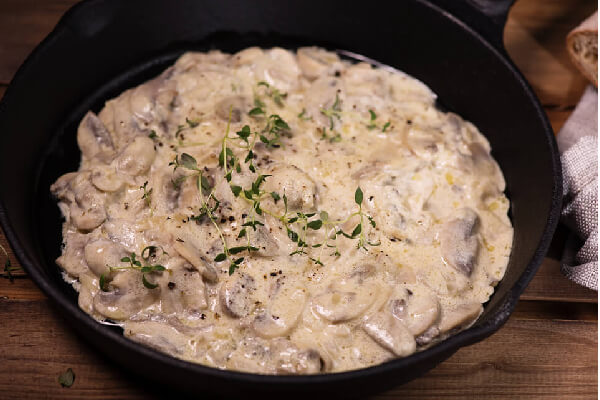 Mushroom butter masala, kadai mushroom and Manchurian, if you are not too keen on cooking that go-to mushroom dish you have always cooked, here is a simple yet delicious recipe you could try! Loaded with garlic, and with the richness of butter and the fragrance and flavor of herbs, this butter braised mushroom dish is an absolute comfort dish you can rustle up in about 30 minutes. Cook copped mushrooms along with minced garlic in butter, simmering it until mushrooms turn golden color on one side. Toss them and cook with salt, pepper and herbs that you love. Spread this mushroom on a bread or wrap them in a roti, and you are all set for a delicious culinary ride!
4. Easy Moroccan Chickpea Stew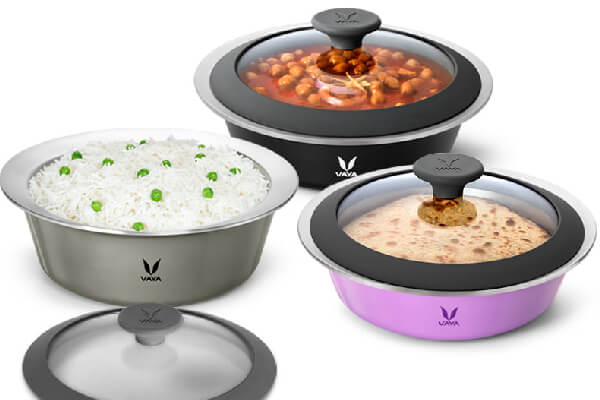 Exotic and enticing, that's what is special about Moroccan chickpea stew. A simpler version of your rich chole, this chickpea stew is unique because of the flavours the Moroccan spices bring in. A great way to get a fantastic and healthy meal going quickly is to make a heaping and hearty pot of this stew. Cook onion in a pan with cumin, pepper, turmeric, and chili powder. Add in pureed tomatoes and cook until oil pools up separately. Mix in the boiled chickpeas and enjoy a blast of flavor and deliciousness. It is best served hot over your favorite rice and topped with yogurt and a garnish of cilantro.
5. Thai Red Curry with Veggies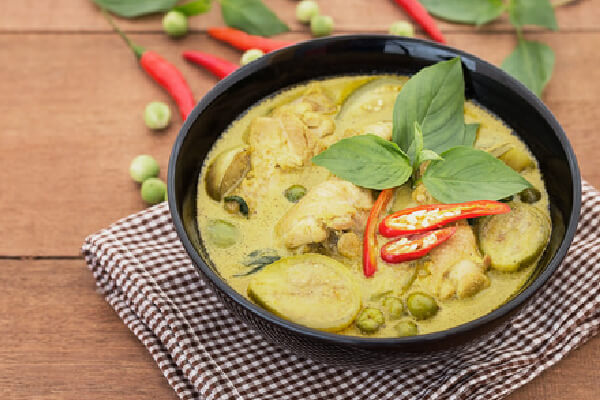 If you're looking for a good vegetarian meal that is easy to prepare yet tastes amazing, look no further than this recipe of Thai red curry with veggies. It is not only delicious, it has an amazing comfort factor, thanks to its warmth and delicious amalgamation of flavors. If you have the Thai red curry paste handy, you can rustle up this hearty curry in about 30 minutes! For Thai curry paste, blend red chilies, pepper corns, fennel, coriander seeds, shallots, garlic, ginger, lemongrass stalks, lemon zest and salt together. Add coconut milk to bring it to a smooth consistency. Store this paste in an airtight insulated food storage containers, and you are all set to make a batch of warm and delicious Thai curry for dinner any day! Cook the vegetables along with Thai curry paste and coconut milk in a pan and are all set for a meal of rice and an amazing curry!