It is not every day that you get the luxury of having home-cooked meals hot off the stove! There are times when you need to step out right after preparing lunch, catch up on work or finish chores before having lunch. One best option is to use casseroles and hot-packs that wonderfully do the job of keeping your meal warm for a few hours.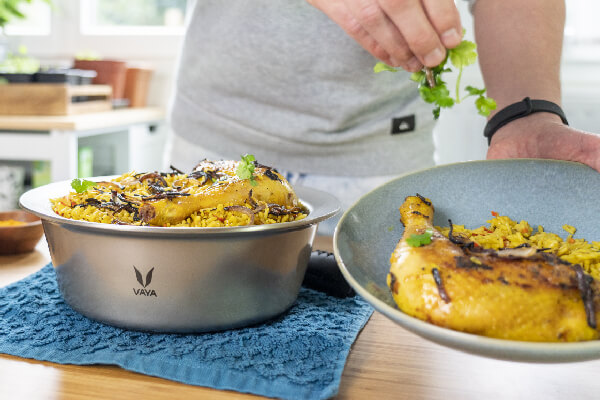 Now is a time for products with a smart and sleek design; compact cell phones have replaced bulky phones, flat screen LCD TVs have come in place of CRT televisions, and for that matter, almost all kinds of consumer durables have evolved to appeal to the new age and modern lifestyle. Smart, sleek and engineered to keep your food warm for 4 hours, Vaya Hautecase is perfect for every day use, for those special get togethers at home, and for the parties you host!
Available in two perfect sizes 1100 ml and 1500 ml, Vaya casseroles are the world's first vacuum insulated casseroles, standing out from the many hot cases and hot boxes available in the market. Made of superior quality stainless steel, double walled and with an anti-slip base, the casseroles are both safe and secure to be used every day!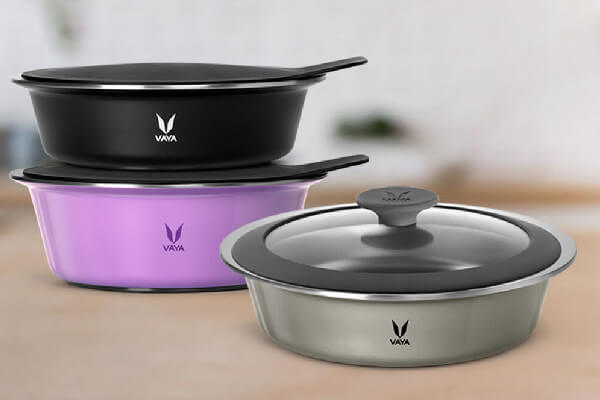 Vaya Hautecase comes with two different types of lids – A glass lid that is see-through and improves the whole décor of you dining room; and a stack lid that allows you to stack one casserole above the other, saving up space on your kitchen counter or your dining table! Available in 4 stunning colors, the casseroles are classy and just what you need to jazz up the look of your dining table. Making a great serveware for your hot one-pot meals like Pongal, khichdi, pulao or fried rice, it is also the best casserole to serve up chilled desserts like kheer, ras malai or custard! Buy a set of two Vaya Hautecases, one in 1100 ml and another in 1500 ml and you are all set to have a warm meal every day! Choosing a serveware that enables you to have a warm meal at your dining table is definitely making a great lifestyle choice, because you are not only having a meal, but are also making memories, happy ones you would cherish for a lifetime.