There are a lot of different breakfast choices to choose from in the world of Indian cuisine. This is great, because breakfast is truly the most important meal of the day. The only problem is, people don't have that much time to make breakfast anymore. Parents have to get their kids ready for school then get themselves ready for work. This is why expediency and healthiness is the name of the game when it comes to a good breakfast. Below are some quick Indian breakfast foods that you can make in a jiffy.
1. Upma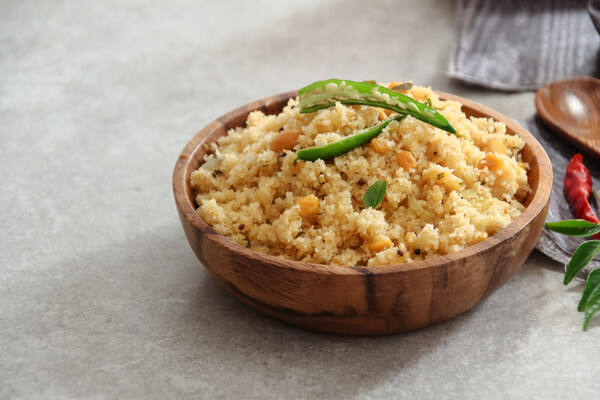 If you haven't tried upma, it is definitely time to start. It is a traditional Southern Indian dish that is made using rava, more commonly known as sooji in Hindi. People not familiar with Indian food, most likely have heard it referred to as cream of wheat. You can serve this dish with a lot of different toppings or fillings – coconut chutney, lemon pickles, bananas, or lime slices all popular topping choices – but you should definitely find something that works for you. This is one dish that you can prepare in a jiffy, it stores well, so you can pack it in an insulated jar and have it on the go!
2. Dosa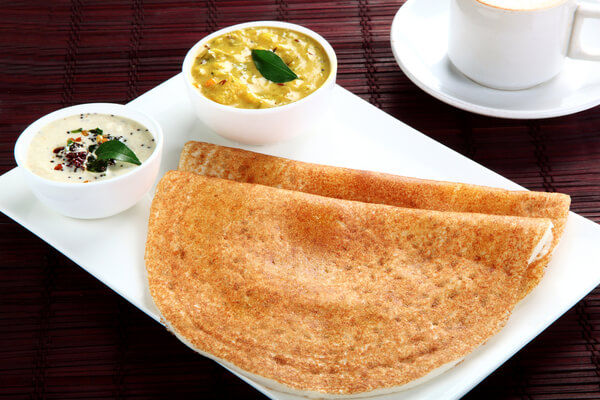 Dosa is one of the most iconic Indian foods out there, especially when it comes to breakfast foods. It can be prepared extremely quickly and abundantly if you have batter at hand. You can make however many dosa you need to have an enjoyable breakfast. Dosas are also very versatile; you can combine them with all types of toppings. Everything from chutney, jams, jellies, fresh fruit, etc. work on a dosa…even Nutella.
3. Idlis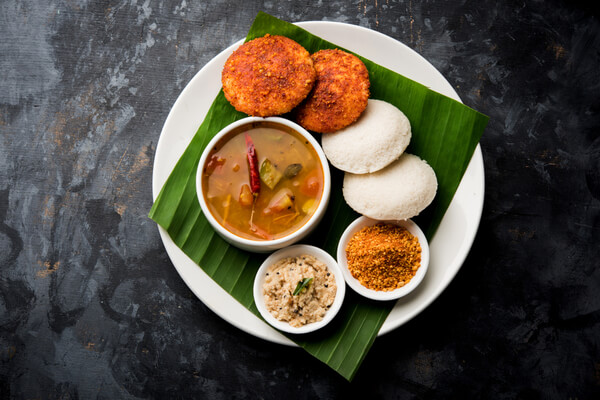 Idlis are another classic and fantastic Indian breakfast food option. They are essentially a type of savory rice cake made by steaming batter that is made from rice and fermented black lentils. Idlis are extremely healthy to eat; the fermentation process reduces the batter to its base starches which makes them easier for your body to metabolize. It also comes in a multitude of different varieties so you can easily find the idli that suits your palette best. Just make the batter in the weekends, and you are all set for a week of healthy breakfast!
4. Aloo paratha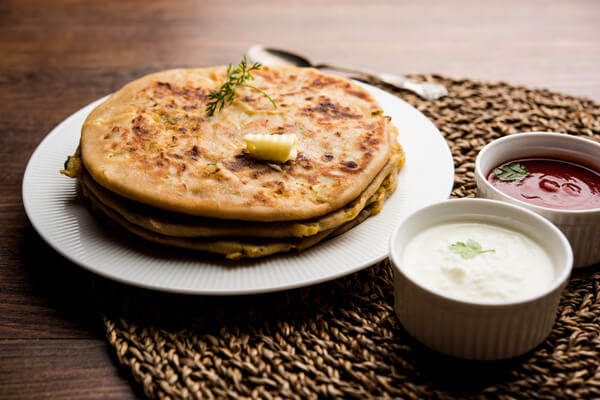 Aloo paratha is popular across India, for both breakfast and dinner. Aloo is potato in Hindi, so an aloo paratha is a potato based paratha. This doesn't mean it is made out of potatoes, rather it is stuffed with a spiced stuffing composed primarily of potatoes. If the aloo paratha is not your style, but the paratha itself sounds delicious, you should consider trying one of the many paratha alternatives, such as the paneer paratha or the onion paratha. Quick and easy to make, paratha is also healthy, and with a serving of yoghurt, it is most delicious!
5. Appam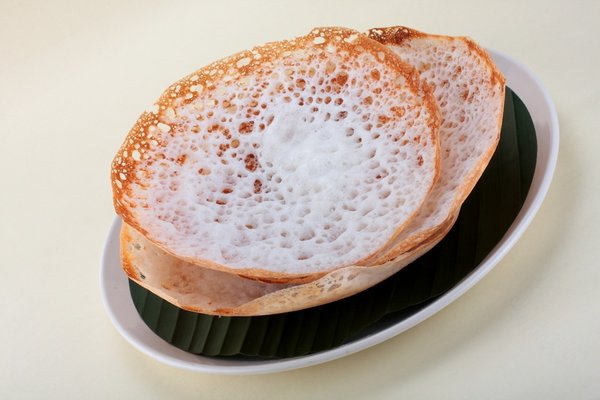 Appam is another type of Indian pancake – are you picking up a theme here? Made using fermented rice batter and coconut milk, appam is delicious. It is most commonly eaten in Kerala, Sri Lanka, and Tamil Nadu where it is a popular breakfast food. Like most thin pancakes, it works great served with fresh food, or some other type of sweet topping. But it's equally delicious with savory toppings. It really depends on the type of breakfast you are looking to enjoy.
6. Misal pav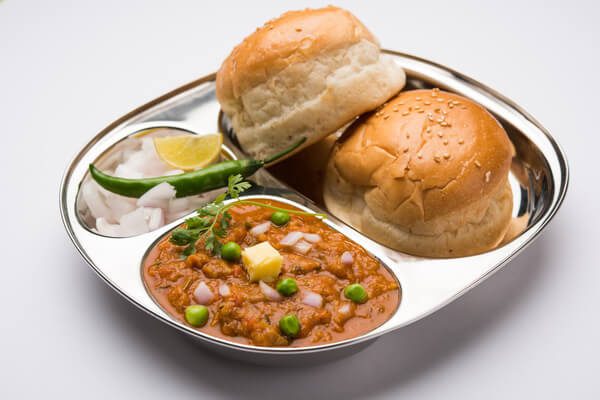 It's hard to go wrong with a good pav recipe. Misal pav is a pretty popular version that is normally eaten for breakfast in Maharashtra. It is topped with tomatoes, onions, and farsan (a savory fried mixture), and lemon juice. If you're interested in taking your pav to the next level, try seasoning it with some saffron, the world's greatest spice.
7. Tomato Omelette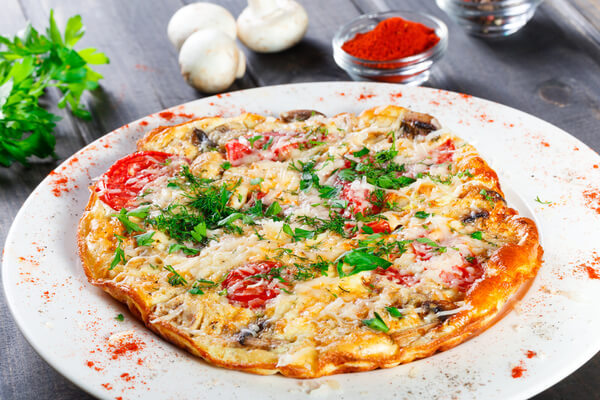 There is nothing more iconic in either the east or west that has than the omelette. It is very simple to make, even though the flipping may be a little intimidating to newcomers. You can stuff it with your favorite toppings, but this recipe calls for the use of tomatoes. But if tomatoes are not your thing for whatever reason, feel free to replace them with your favorite vegetable. Omelettes are extremely healthy breakfast foods because they are made of eggs, which are some of the greatest sources of protein available. Also, omelettes take just about 10 minutes to be made!
8. Idiyappam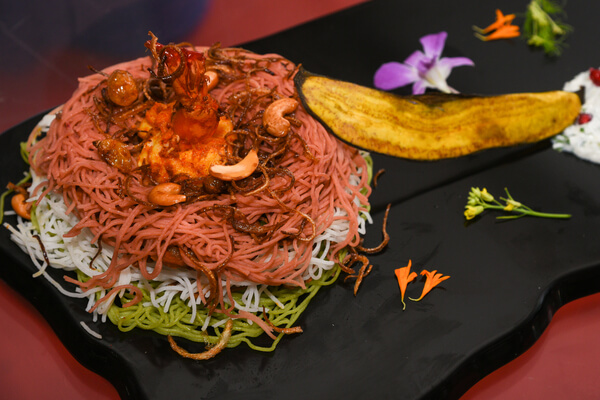 Idiyappam is also known as nool puttu is a rather interesting Indian dish that is popular in Southern India and Sri Lanka. It is a noodle dish that is made from rice flour which is pressed and steamed into the shape of noodles. It isn't the fastest dish to prepare from hand, considering it requires you to actually create noodles, but once you get the hang of it you will find yourself making it faster and faster. Once you do figure out how to make this dish efficiently, you will be able to eat fresh noodles for breakfast in less than an hour. Serve it with a side of chutney or some grated coconut and jaggery and your breakfast is complete.
9. Akki roti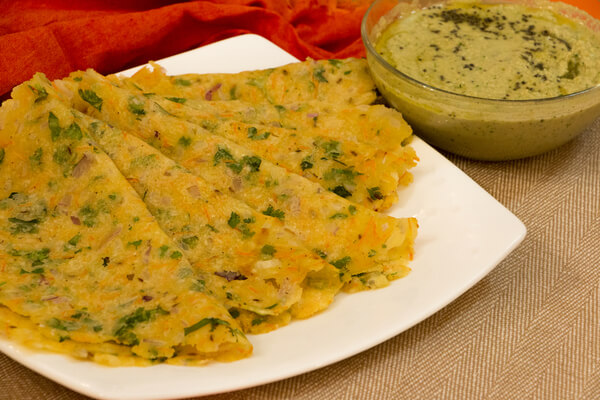 If you have ever been to the Karnataka region of India, then you have most likely already tried akki roti. It is a staple breakfast food of the region that is made using rice flour. The flour is mixed with salt and water then kneaded until the dough turns soft. Then the dough is filled with a scattering of your favorite vegetables – traditionally sliced carrots, onions, and dill leaves are used – and a spattering of seeds and spices. You can make this dish extremely easily and quickly so long as you have a tava or wok at home.
10. Aloo poori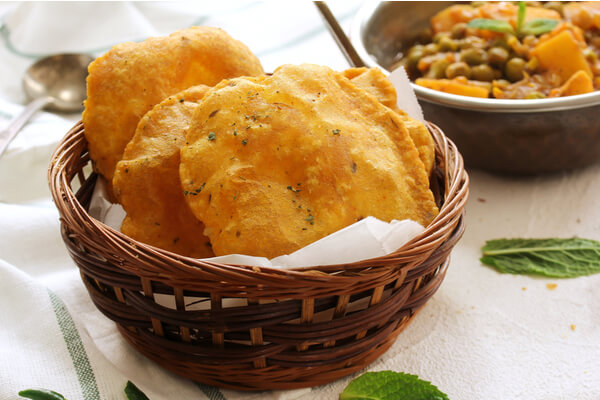 You cannot get more traditional Indian breakfast than poori. It is a type of unleavened bread that is deep fried and eaten all over the Indian subcontinent. Normally, it is served alongside bhaji, but it tastes just as great when eaten alongside sweet dishes. This aloo poori is just one of many variations. A favorite in Indian household, poori is easy to make if you have ingredients handy!
11. Spicy chickpea curry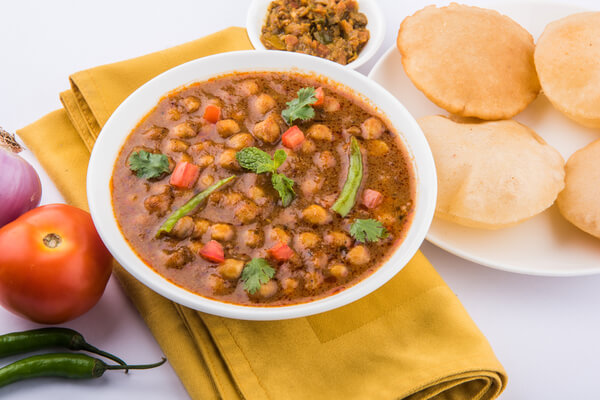 There are quite a few curries out there that you can try, and basically all of them work as great breakfast foods. This spicy chickpea curry is one of the better options though, because it is simple but has a kick. It is the perfect dish to kickstart your day; it is not too heavy or too light and is warm and savory. The chickpeas also have a sizable amount of dietary fiber and protein giving you some of the best nutrients to provide your body with the energy you need to be productive.
12. Cheese chili toast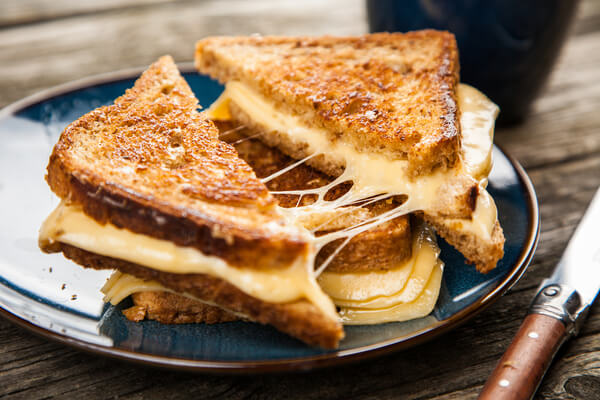 If you are looking for something that can be made extremely fast while still meeting the essentials of a good breakfast, then look no further than cheese chili toast. There is absolutely nothing more simple to prepare than toast with cheese; you literally just have to heat up some slices of bread with some extra chilis on top. Your body will definitely appreciate the early morning carb load, and the chilis come with a whole plethora of antioxidants that will keep you healthy throughout the day by bolstering your immune system.
13. Mushroom omelette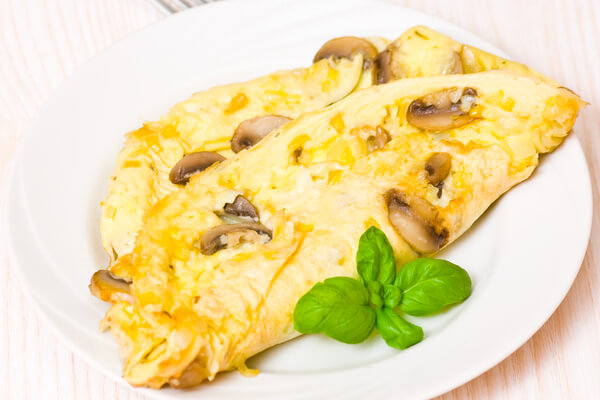 Omelettes are some of the best breakfast foods available for good reasons. They are simple to make and naturally pretty healthy, so long as you don't stuff them with a bunch of unhealthy ingredients. The mushroom omelette ups the protein profile of the already protein rich omelette, while also contributing some dietary fiber. You can spice up this omelette by adding in some parmesan cheese or cottage cheese along with some chilis. The most important thing about this dish though is it is very simple to make and prepare with fresh ingredients.
14. Veg sandwich
You really cannot go wrong with a good old fashioned veg sandwich when it comes to breakfast foods. Vegetables have lots of vitamins and other essential nutrients that you want to consume come breakfast time. And a sandwich is more or less the perfect way to start your day. It is something that you can prepare quick, fast, and in a hurry, and it is portable so you can take it with you if you're low on time and need to be out the door fast. The best part about this breakfast favorite though is that you can make it suit your tastes exactly by choosing your favorite vegetable options.
15. Pakora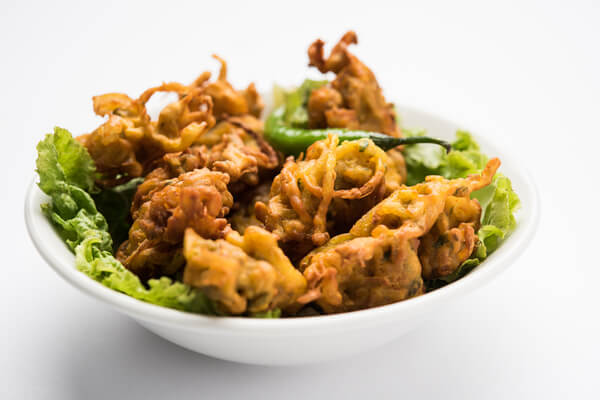 Pakora is always a great option when it comes to picking expedient breakfast options. It is basically a type of fried snack or fritter that is eaten all throughout the Indian subcontinent. Typically, one or two ingredients are combined together, breaded, then fried into an ultimate snack. A good breakfast pakora should probably be some combination of vegetables and cheese because it is easy to prepare with a quickness. Eat it with your favorite sauce or chutney on the side and you will have a very fun breakfast in a matter of minutes. Pakora also makes for great leftovers, so if you have some chilling in the fridge, you only have to heat it up in the morning to get breakfast started.
These dishes are only the tip of the iceberg when it comes to breakfast foods. There are an endless amount of variations and dishes to try. All you have to do is get in the kitchen and start experimenting.
Remember though, the best breakfast options have two elements in common:
1.They are easy to prepare.
Most people do not have a lot of time to cook breakfast in the morning. There are normally just too many things to take care of in the morning, so you do not want to sacrifice your precious morning time unnecessarily. The longer it takes you to prepare a breakfast, the less time you will have for yourself, and the more stressed you will become. That is the total opposite of what you want when preparing breakfast.
2.Breakfast should be balanced and nutritious.
Breakfast is considered to be the most important meal of the day for a good reason. It gives you all the nutrients your body needs to be able to function properly. This includes having enough energy to get through to lunch time, as well as to keep you healthy. Make sure that your breakfast has some level of antioxidants and other immune system boosters so that you can fight off sickness and bad bacteria that you might encounter throughout your day.
Although it isn't necessarily the most important thing when thinking about which breakfast to make, you also want to make sure that your breakfast is enjoyable. You're not going to eat something or invest your time into eating something that you don't enjoy. Remember to experiment as much as possible so that you can find the most delicious, expedient, and healthy breakfast option available.