If you always look for a reason to host people for a party, then you must love curating the menu. The food menu is easy to create; some french fries, baked macaroni or pasta and a cookie crumble dessert can make your house party wholesome. The twist comes in when one has to decide on the kind of drinks that will go well with the food. Often, in the middle of food preparation and decoration, people forget that the beverages are equally essential and end up serving carbonated drinks. Some jazzed up cool drinks when served in insulated tumblers can just uplift the mood of your party and become the main attraction.
Ten Not So Ordinary Beverages Ideas
1. Pineapple Coconut Mocktail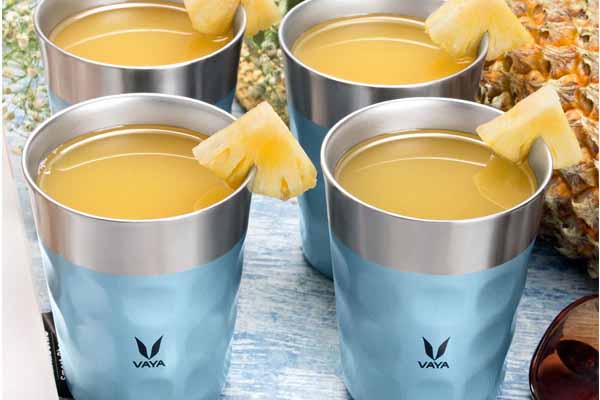 Pineapples and Coconut Cream go together like best friends. Combine pineapples, coconut cream and lemon juice till you get a creamy texture. Pour the mix in an insulated tumbler or glass and top it off with the soda, which will gently find its way to the rest of the mix. Adding some fresh mint leaves on top will enhance the flavour. You can also call it a virgin Pina Colada. 
2. Guava Margarita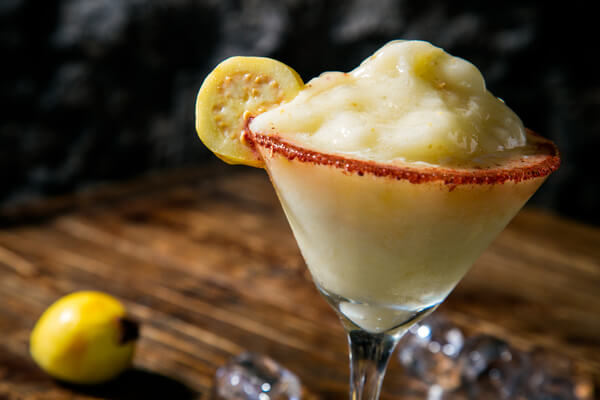 A super healthy and delicious mocktail full of citrus flavours. Get your mixer, and add all the ingredients one after the another – ice, guava nectar, orange juice, and salt. Let the mixture set in a steel tumbler till your party starts. Give it a good mix and serve it with fresh lime juice and soda!
3. Cold Coffee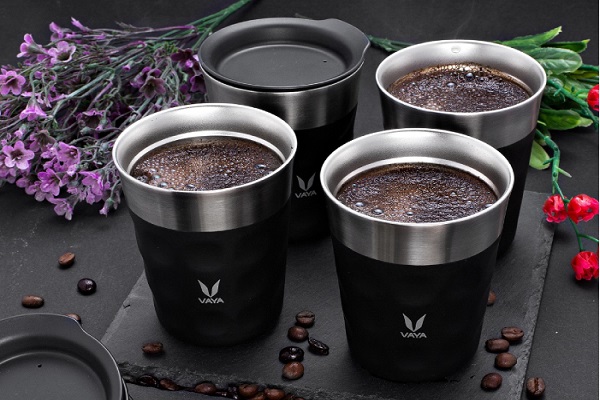 Creamy Cold Coffee stands undefeated when it comes to a milky beverage. Easy to make – in a blender, add some milk, vanilla ice cream and lots of coffee, blend it till you get a nice consistency. Some extra flavours can also be infused into your cold coffee, like peppermint, matcha for a nice kick. Store it in a coffee tumbler till your guests arrive. Serve in tall glasses with some caramel drizzle. 
4. Cherry Crush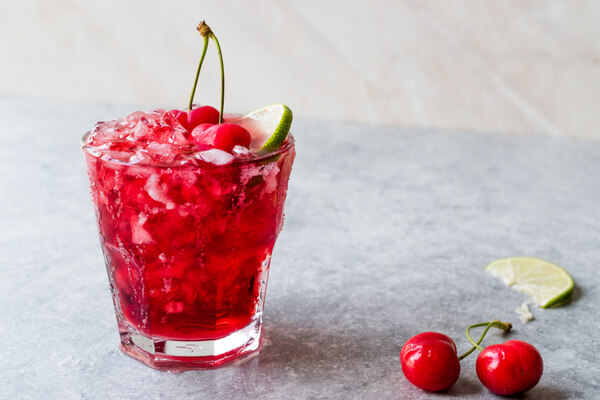 This drink is for the ones who love a cherry red glass. Take a saucepan, add water, star anise, cloves, ginger and sugar, stir the mix till it comes to a boil (3-4 minutes). Transfer the syrup into a stainless steel tumbler and use it when your guests arrive with some cherry juice and lots of ice in a glass. You can also light the end of a cinnamon stick and use it as a garnish on top, which will add a smoky-sweet richness to the drink. 
5. Hot Chocolate with Marshmallow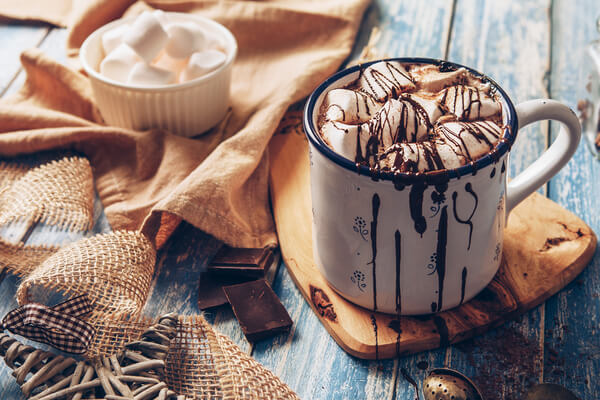 Why should the kids be refrained from having a party drink? The perfect replacement for fizzy drinks is a big cup of thick hot chocolate. Take a fresh milk pan, add milk, cinnamon powder, cocoa powder, orange zest, and finally chopped dark chocolate. Whisk the mix till you get a nice creamy texture. Pour the hot chocolate into a coffee mug and top it off with some marshmallows. The kids are going to love it.
6. Green Mary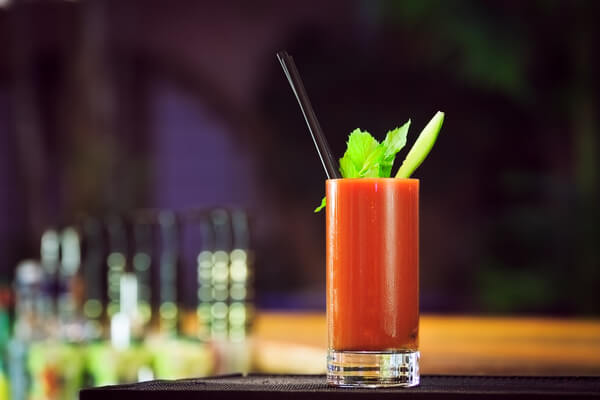 For some people, Bloody Mary is their favourite cocktail – a tonic of tomato, chilli and vodka leaves a crisp, chilly sensation in your mouth. How about Green mary, Bloody Mary's sister from the alternate universe? Get your ingredients in a cocktail shaker – cucumber, jalapenos, cumin, lime juice, cilantro, hot green sauce and Worcester sauce, and shake it well to mix all the ingredients. Finally, add your club soda with some ice right before you serve it. You can also garnish it with some more paprika and mint leaves. 
7. Coconut Lime Watermelon Slushie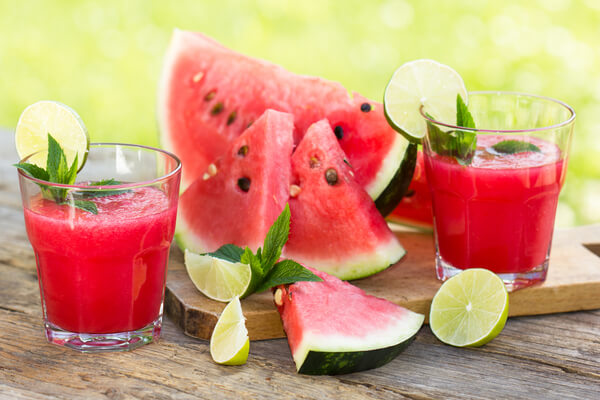 Are you having a themed summer party at your beach house? Then you just have to try a slushie drink! This five-ingredient drink is best for summers. Blend watermelons, coconut syrup, lime juice, sugar and 2 cups of ice for about 30 seconds. Remember that you do not want a syrup-like consistency; it should look like crushed pink ice when you take it out of the blender. You can also use the watermelons' body to serve the drink with a straw and a spoon.
8. Mulled Lemonade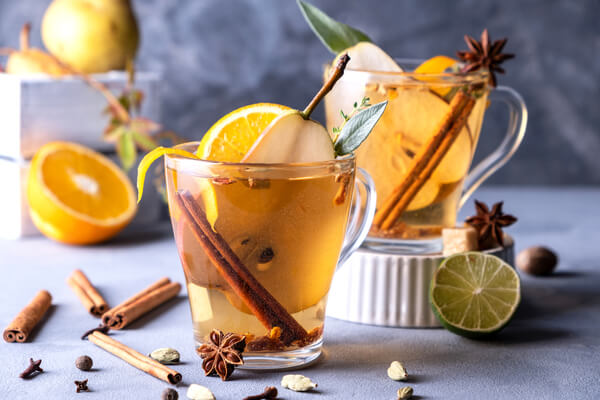 A little lemon juice always makes everything taste better. For making the syrup – set a pan with some water and the spices (star anise, peppercorns, cinnamon, ginger, orange peel, cloves, cardamom), heat it till the water has absorbed at least 90% of the flavours. Transfer the whole mixture into a tumbler, and then add your raw lemon juice to add a kick. Your mulled lemonade with a twist is ready to be served!
9. Kombucha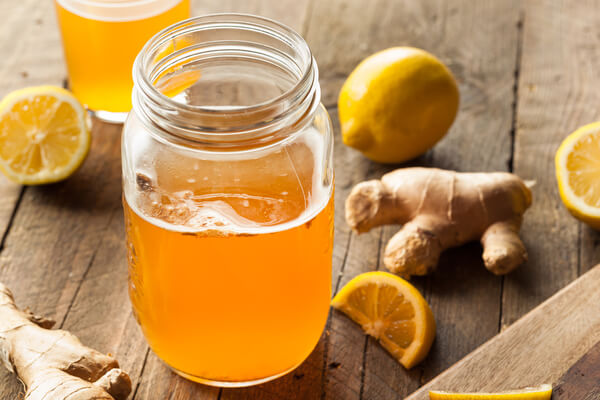 This drink typically takes about a week if you want to make it at home. Start with making some tea, and then let it sit till it cools down. Once your tea reached room temperature, add the scoby into it and let it ferment for three to four days away from sunlight. Once it gets the desired amount of acidity, take the scoby out and add some flavours ( herbs and fruit juice) to start with the second fermentation stage in a tumbler glass and store it again for three days. Your healthy Kombucha will be ready to serve.
10. Ginger Beer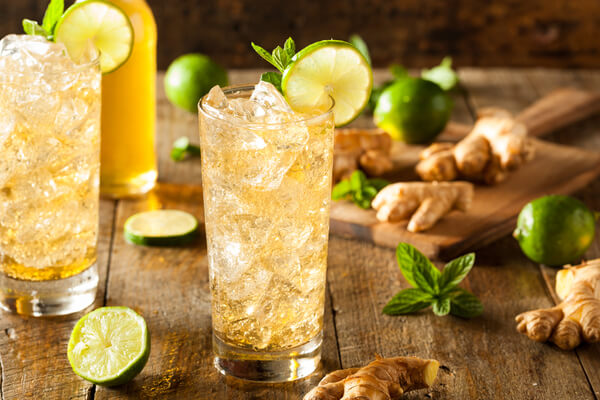 A perfect non-alcoholic drink with bursting medicinal values is some good old ginger beer. All that you have to do is – get a saucepan and add dome ginger, peeled oranges, sugar and some water. Stir the mixture on low heat for around 20 minutes until you get a syrupy texture. Store this mixture in a steel tumbler and add some fizzy soda for achieving the perfect balance right before you serve it. 
Conclusion
Party drinks are super important as they can balance the food and elevate your brewing conversations to a greater level. After, all hydrating yourself is of utmost importance. If you try making these drinks, make sure that you add flavours according to what you prefer, sweet, spicy or just sweet and spicy! Experimenting is the key to hosting one-of-a-kind parties every time that you send out your invites.