Introduction
'Vishu', also known as 'The New Year' in Kerala, falls on the 14th of April every year. The day is celebrated with a lot of enthusiasm and instills a sense of harmony and togetherness. People wear new clothes, visit the nearby temple, get blessings from their elders and offer their prayers and good wishes to everyone. One of the prime highlights of this festival is the elaborate spread of a vegetarian feast, all served warm and fresh from casseroles and hot cases. Read this article if you wish to know the best dishes to cook on this Vishu for all your friends and family! 
The Dishes That You Can Add to Your Table for Vishu
1. Beetroot Pachadi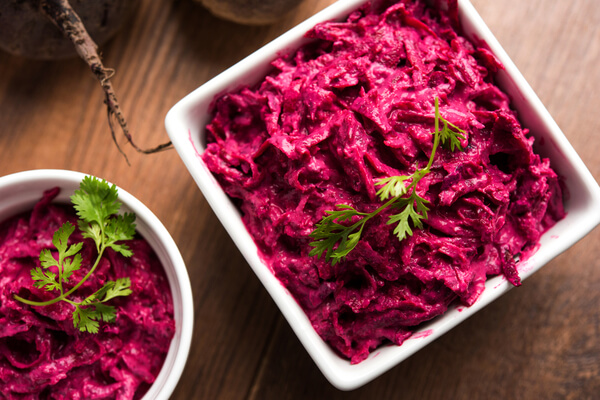 Beetroot Pachadi is a South Indian side-dish and is often compared with the north Indian raita. It is one of the mainstream dishes prepared on various occasions, such as onam, vishu and sadya. This dish is made up of beetroots, yoghurt, coconut and has a sweet aftertaste. Start cooking the beetroot with a bit of water, then grind coconut, mustard seeds, ginger, green chillis and yoghurt into a fine mix! Add the mixture into the beetroot, and take it off the fire. Heat another pan with some oil, and add some mustard seeds. As the kernels start popping, add the tempering into the pachadi. Add the rest of the curd, ginger and a pinch of sugar and give the pachadi a good stir! Make sure you store this pachadi in an insulated casserole, to retain the freshness.
2. Parippu Curry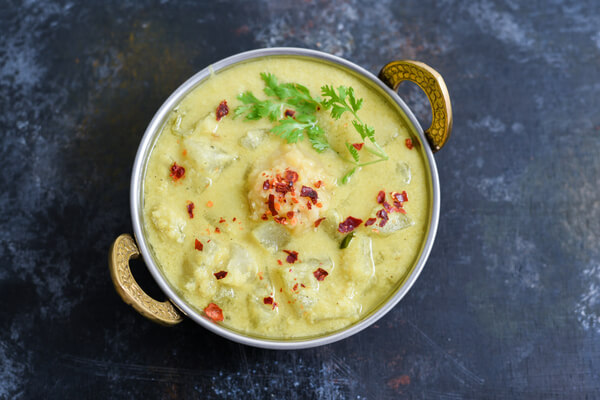 A healthy moong dal curry will remind you of homestyle Kerala cooking no matter where you are on this Vishu! Pressure cook the moong dal and then mash it in a vessel. Grind the other dry ingredients – coconut, onions, cumin seeds, green chillis and some water into a paste. Add the dal along with the coconut spice into a pan with oil and let it cook for a good 3-4 minutes, occasionally adding water as required. 
3. Cheru Naranga Khichadi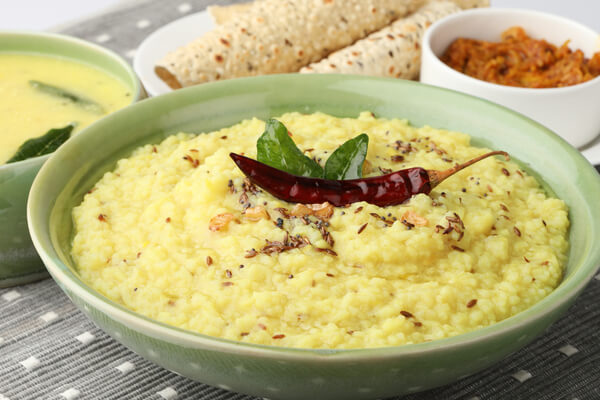 This is a dish with a difference and is exceptionally unique. Steam some slices of lemon, and then mix them with salt and let them sit overnight. The following day, add some green chilli and ginger into the mix and then add some coconut milk along with some yoghurt! Add sugar and salt as your preference. Take another pan, heat some oil and add mustard seeds. Use them tempering to cover the Khichadi for an additional aroma! 
4. Cabbage Thoran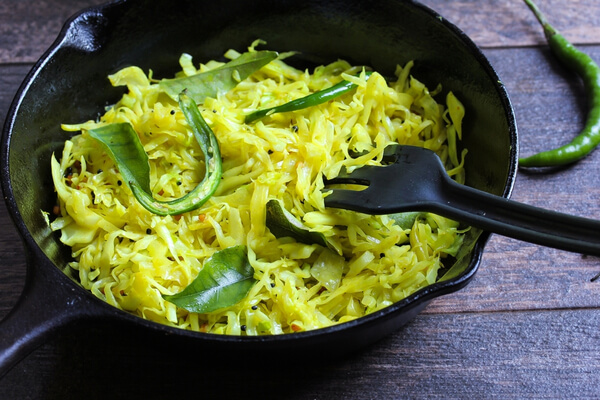 A simple side dish that is cooked as an everyday dish along with the rice. So, begin with heating a pan with 1 tsp oil and add a few mustard seeds, then; as they start to splutter, add the dry red chilli, ginger and curry leaves and saute them for a few minutes. Then add cabbage, carrots and onions and pan-fry them with some turmeric, green chilli and salt. Lastly, add some grated coconut to complete the dish and store in a casserole until it is time to serve.
5. Pineapple Payasam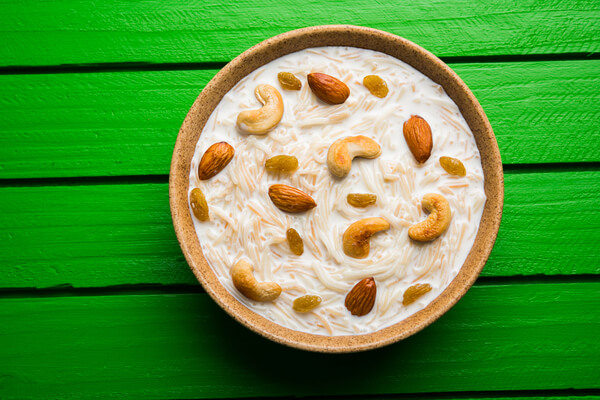 Well, it is impossible not to have some juicy pineapple flavours to go with your dish!  Such is the sheer joy of having some pineapple pudding, better known as pineapple payasam, in the south! Chop and boil some pineapple pieces and then blend them into a fine paste. Transfer the paste into another thick vessel and saute it till the colour changes to a shade of light brown. Boil some sabudana, and then add the boiled sabudana into the pineapple mix. Put the gas stove on, cook it for a few minutes, add some coconut milk, and mix it well. Keep it in a hot case to retain the best flavours. Garnish it with some cardamom and ginger powder. 
6. Vishu Katta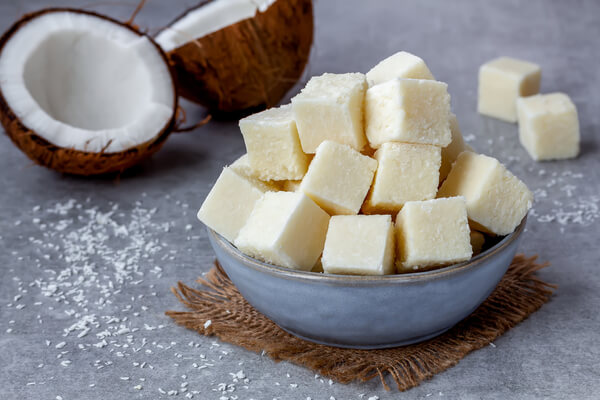 The primary ingredients of this dish are – rice, coconut milk and cumin powder.  Vishu Katta is nothing but rice cakes with a cumin flavour and is a mandatory Vishu breakfast! Boil some jaggery with water till it reaches a sticky consistency. Then extract some coconut milk from freshly grated coconut and add the coconut milk into a pan on a medium flame. Add some cumin powder and gradually start adding the rice. Cook it for a few minutes, and then add some grated coconut. Once it reaches a dough-like consistency, transfer the batter into a tray and let it sit for some time. Cut the pieces and serve it with some jaggery syrup! 
7. Olan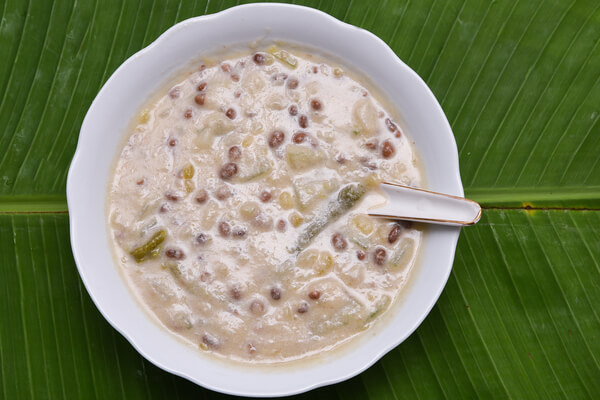 A mild curry consisting of white pumpkin, coconut milk and cowpeas. Boil the cowpeas cooker, and then on a separate pan, add some pumpkin, water and green chillis, cook it till they are tender. Then transfer the cowpeas into the other pan, and add 1 cup of coconut milk. Add a few curry leaves, salt as per taste and turn of the flame. Serve this mild curry in a hot case along with some rice this Vishu! 
8. Vishu Kanji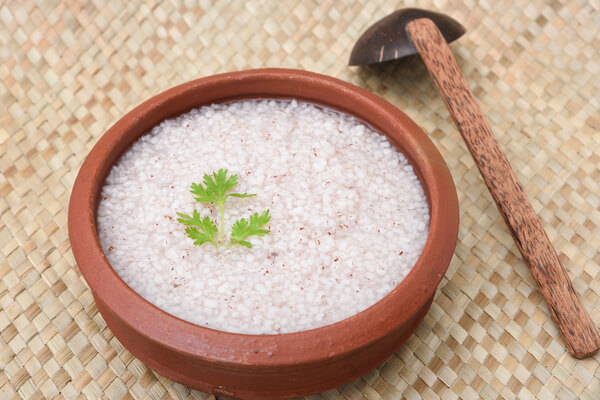 Another must-have dish on Vishu is Vishu Kanji. Typically, the ingredients used to make this dish are butter beans, rice, and coconut milk. It is a super healthy rice porridge that is eaten for breakfast after seeing Vishu Kani. Keep it in a casserole till your family members arrive for the meal!
9. Ottada
Pretty much like appam but is appam with a twist! Mix coconut, jaggery, cumin seeds and cardamom powder in a bowl which will become your filling. In another bowl, combine rice flour and water to make a quick dough. Take banana leaves, apply ghee on one side and spread some dough inside with some filling. Turn on the heat, and start cooking the banana leaves on low flame. Flip both sides of the Ottada, and your dish is ready to serve!
10. Tamarind Rasam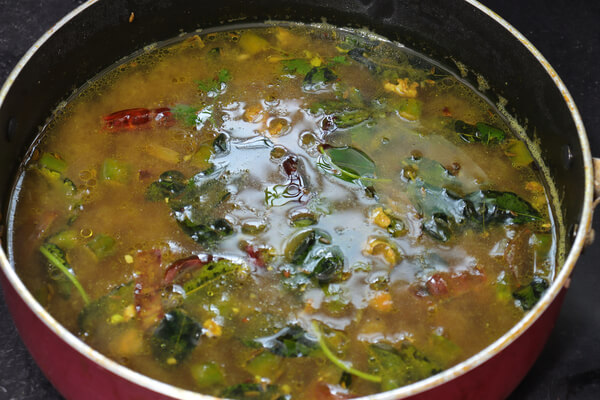 Vishu without Rasam and Tamarind will be a disaster. Black pepper, cumin, garlic and red chillis are all you need to make the rasam powder. You can have this rasam as a side dish, or with your rice or just as a soup starter! Make sure to balance the spice and the tang.
Final Statement
Vishu is incomplete without having a feast with your family. So, make sure to make this Vishu count as a memorable one with piping hot and fresh food!