Hosting parties is nothing less than sheer art. What should be on the menu? Cooking it or getting it delivered? What drinks should be served? Cocktails or Mocktails or just Coke. What should the table setting be like? Take it as much you like it from a casserole or a set plate. What should you wear? Comfort clothing or super chic. What time should the party start? 8 PM or 1 PM. What should be the theme? Potluck or a surprise party. 
Above everything, it comes down to making the evening memorable for everyone. 
How to Host a Memorable Party at Home?
1. Get the Guest List Ready!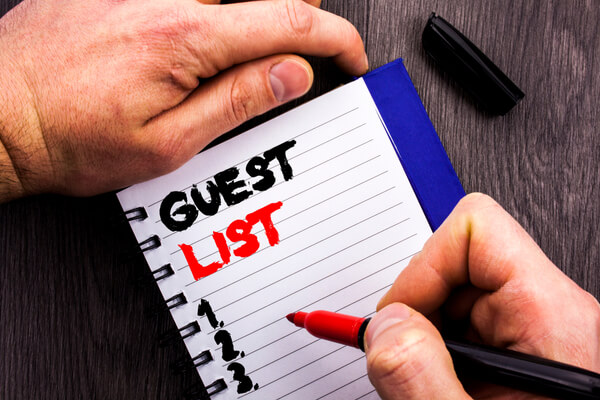 Figure out if it is going to be a big party with a lot of people or a small, warm get together with your closest mates. Then take a piece of paper, write the names down (do not go overbudget). Most importantly, make sure that you are in your comfort zone when it comes to hosting people at your place.
2. Choose the Date & Time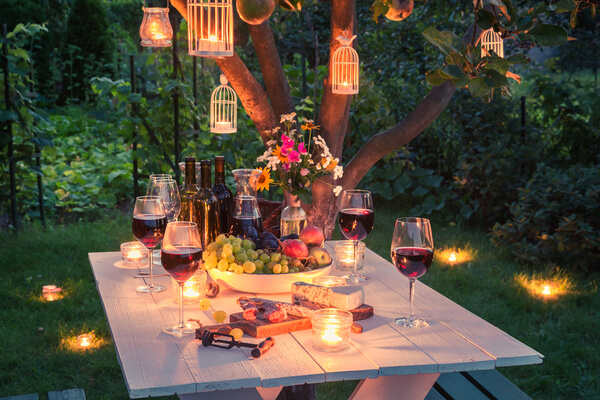 Is it a brunch or lunch or dinner or the best thing – a sleepover? Decide on what date you are planning to host the party and balance it keeping in mind if that date will be comfortable for all your guests. A Friday or a Saturday is on most occasions comfortable for people. All your other preparations depend on the time that you choose. So, choose wisely!
3. Let Your Guests Know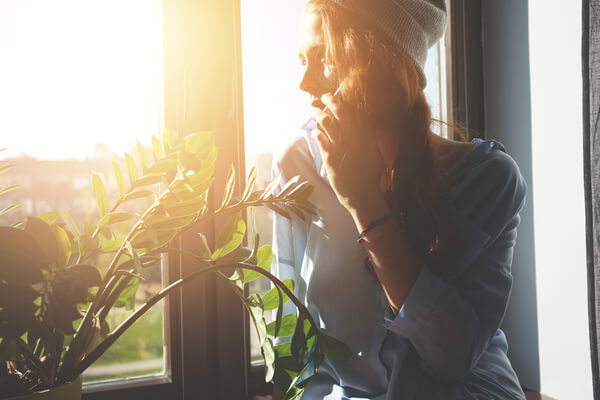 It is always best to let your guests know at least a week or two in advance. It helps them to create a calendar accordingly. Send a text or call them up, if you want to send a postcard, make sure that you do it at least a few weeks in advance. And, if you have friends who are mostly free and will come home to crash whenever you ask them, then call them after an hour you are done with all the preparations for your party. 
4. Set Up the Menu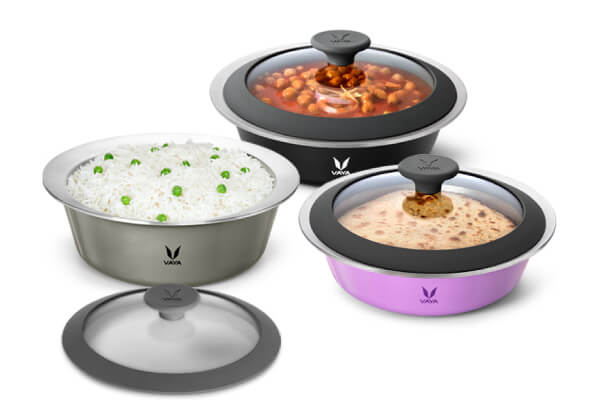 Pasta? Tacos? Red Thai Curry? Biryani? Butter Chicken? Fish & Chips? Brownies? Well, the number of dishes which you can cook and eat are countless. So, choose if you want to cook all the dishes or just get some pizza and coke delivered. (Keep in mind the number of guests of course) Follow the rule of a starter, main course, and dessert. The starters need to be light, the main course should a tad bit heavy, warm and served from an insulated casserole or hot case and the dessert should be gooey and fudgy. Also, allocate the time for all the courses accordingly. 
5. Select the Drinks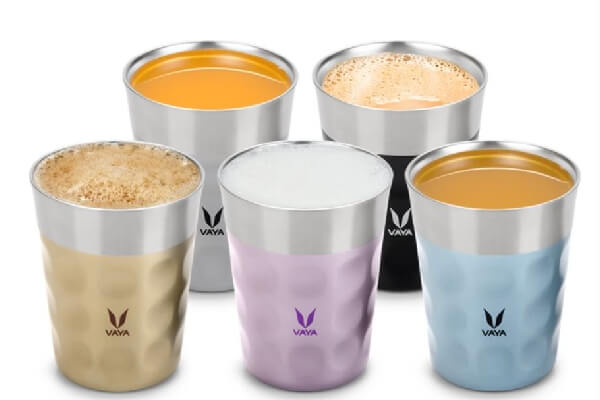 This decision completely depends on the kind of people that are on your guest list. If it is a bunch of old friends who want to get together and have a nice chat, choose soft drinks or some mocktails. If it is a family party, then make sure to keep something for the little kids. Keep a set of insulated tumbler handy, to keep the drink cold for a long time.
6. Clean the House
Moving on to the toughest parts here is to clean the house. Push the sofas to the corners so that there is ample space to move around, spread new sheets, wipe that mirror, keep all your files and documents inside the almirah and wash all your laundry which has been waiting for you for a week now. Make sure that you keep any delicate, sharp, dangerous object away from anyone's reach.  
7. Take Out All Your Cutlery!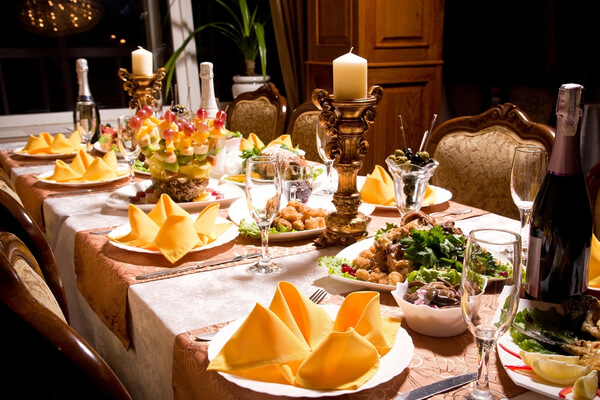 If you have reached this step, then you have decided the rest for sure. So according to what you have in place for the menu, select your cutlery. Get some serving bowls out if you have a big quantity of a Curry, get your Casserole if you have a big pot of Pasta, a Hot Box just to keep your Flatbreads hot and soft. Remember the plates, bowls, spoons, forks, glasses as well. One of the major things which you have to keep in mind is that you have to wash the dishes alone once your guests leave and if you have the number of dishes available which will be enough for your guests. A superb alternative here is paper plates, bowls, cups, and bamboo spoons which are use and throw. Also, do not waste food and keep the leftover food in containers and boxes later. So, invest some time and make the right decision.
8. Take a Lot of Pictures!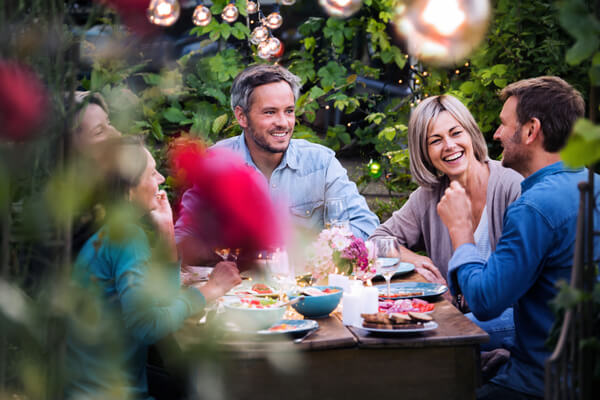 What is a life without some Instaworthy pictures? Keep up with the old but new norms of selfies, portraits, candid, and some aesthetic blurry polaroid films. Memories are all that you are going to have for the rest of your lives so make sure that you freeze some of the memories and keep them safe and sound for years to come. You can also set up a photo booth where you and your pals can just tuck themselves in and get a film of funky pictures. 
9. Set Up a Playlist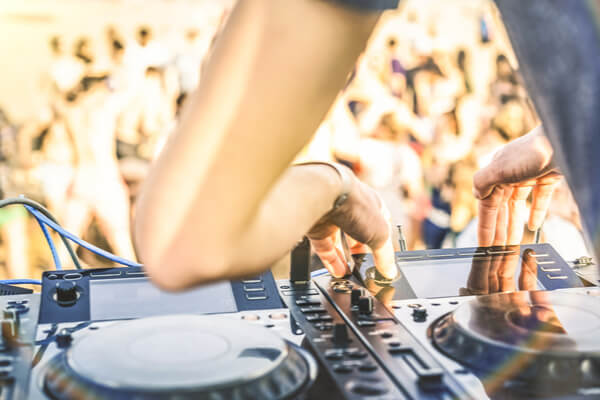 One of the most crucial elements of a good party is the kind of music that is played in the background. You do not want the club music playing because then you would have to scream and shout even if your friend is sitting right next to you. You also don't need to play some music which will remind people of heartbreaks and they will cry and sniff a little bit here and there. Create a playlist that will set the mood just right and happy, search for a "party playlist" on Spotify. 
10. A Themed Party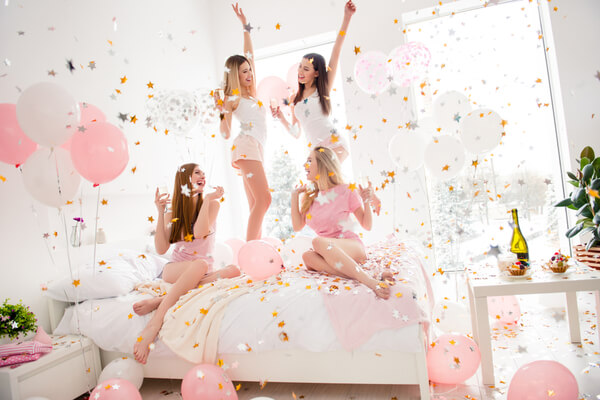 If you are hosting a party during Halloweens then ask your guests to come as one of their favorite ghosts. Setting up a dress code is also fun, it can be formals, night suits, Arabian Nights, Marvel Comics, or anything that ever existed on this planet. Having a Potluck is a great idea for a house party where everyone will cook and can eat different items and that leaves no burden all alone on the host.
Conclusion
Each party that you host is a promise of a good time, hearty memories, some great food for yourself and all your guests. Keep a checklist of everything and plan your house party at ease!