Every single minute, people buy at least one million disposable plastic bottles all over the world. Imagine the amount of raw material that would go into manufacturing these bottles. Next, think about the space they will occupy once they are thrown away. Probably a million? One of the top environmental concerns has been the usage of excessive plastic and plastic waste. Using a reusable water bottle will be your way of contributing to the environment. A reusable bottle is also ideal on a personal level too. It saves your money, and it protects your body against gross and harmful contaminants. It is a perfect traveling companion and easy to carry while playing sports, camping or going to work, or going to the gym. These bottles are both practical and economical. Here are ten benefits of using a reusable water bottle
1. Saves Your Money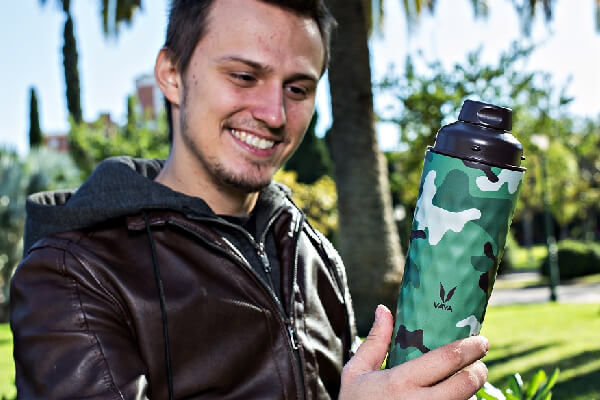 A disposable water bottle can cost you a fortune if you add up the amount of money you spend on these throughout your lifetime. It doesn't seem very important when you look at an individual buy, but it does add up to a lot through the years. A reusable bottle costs you a little heavily upfront but lasts forever and is a better investment overall. 
2. Long-Lasting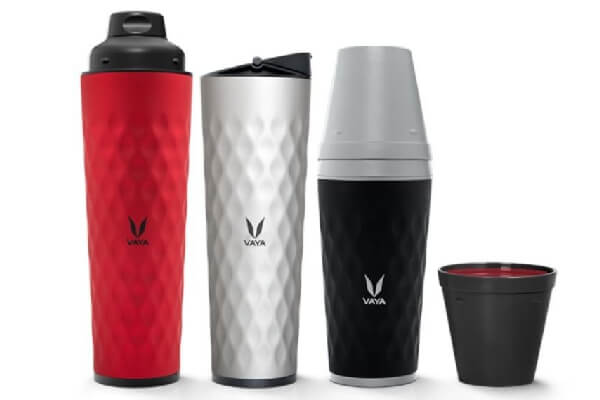 Sustainability, zero-waste, and minimalism are supposed to be your goals. As the name suggests, disposable bottles are meant to be thrown away after one use or sometimes a couple of uses. On the other hand, reusable last long, even as long as decades, when taken care of in the right way. The durability is one of the most appealing features of these bottles. If you are into sports, hiking, traveling, or gym, these bottles can be beneficial with rugged use. 
3. Drink More Water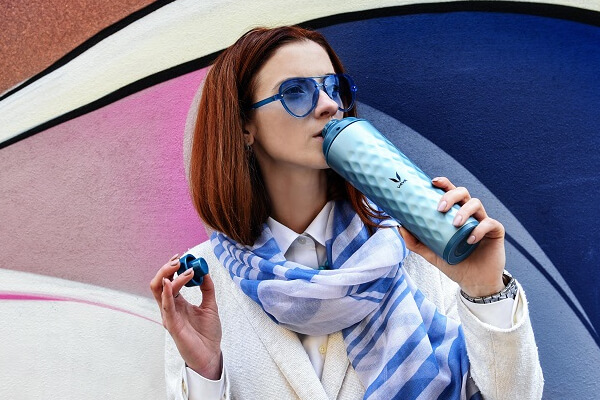 A reusable water bottle ensures you drink the right amount of water every day. Most bottles come with a volume of 1 liter, 2 liters, etc. When it comes to disposable bottles, you are limited to the volume of the bottle you have at hand. Reusable bottles make it convenient to keep with your water intake, and you won't need to fill them more than twice a day. 
4. Flaunt Your Bottle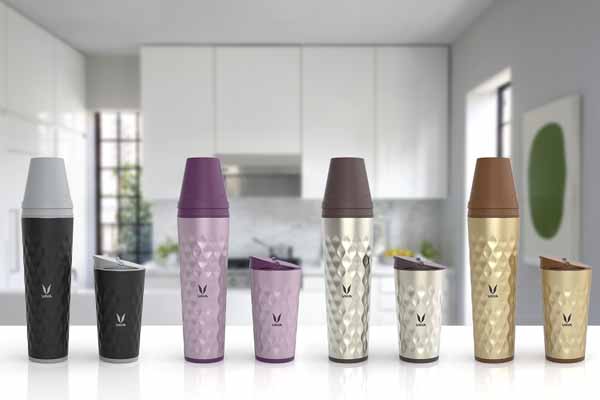 You cannot really show off a disposable water bottle. Aesthetics are the need of the hour. Everything you own, carry, and buy represents you and your personality. A bottle is your accessory you carry around, and there is no reason it should not be stylish and attractive. Bottles like stainless steel ones come with some amazing features and design you would love to own!
5. Control What's in Your Water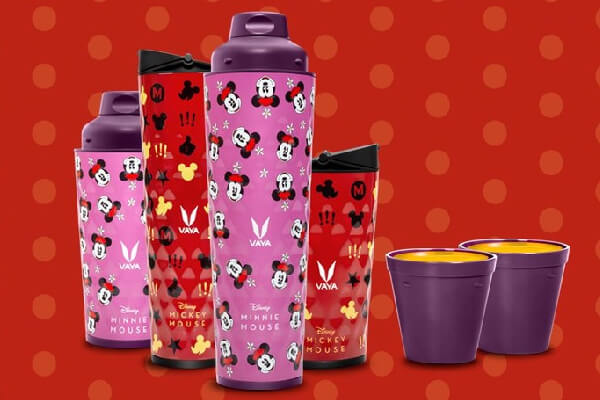 Your bottled water might not exactly be carrying the right quality of water. No matter what the label says, it might not be right for you. Most people prefer their tap water rather than the taste of mineral water. So, a reusable water bottle is an excellent way of carrying your filtered water everywhere you go.
6. Stop Questionable Chemicals from Entering Your Body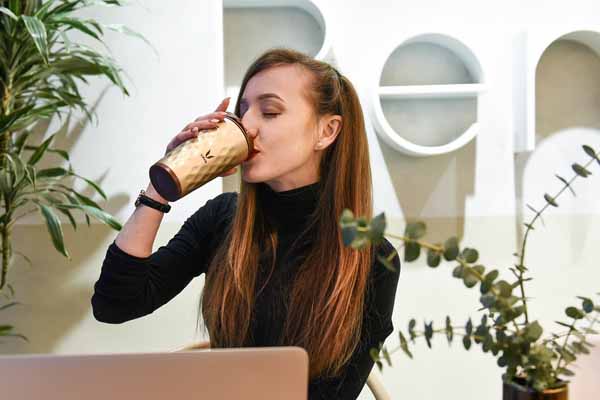 The plastic bottles also contain a chemical called BPA which can lead to a number of health issues like fetal brain development, diabetes, etc. When it comes to reusable bottles like stainless steel and glass, you can fill filtered water right at your home and be assured that no chemicals enter the water. 
7. Reduce Waste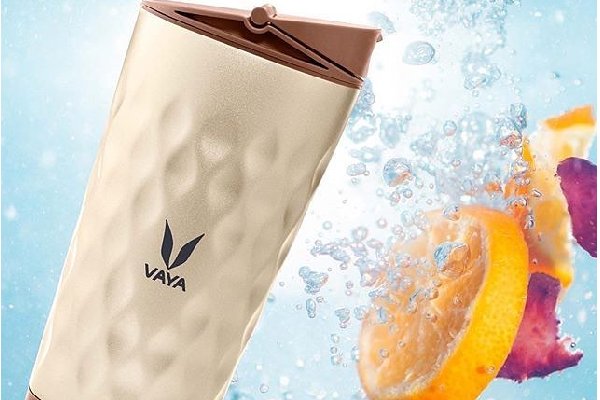 Plastic takes almost 400 years to degrade, and 91% of all plastic products don't even get recycled. This leaves a lot of plastic to end up in landfills and spaces like oceans and rivers. The manufacturing and transporting of plastic bottles also use up a lot of fuel which can be prevented if everyone collectively started using reusable bottles.
8. Choose Your Features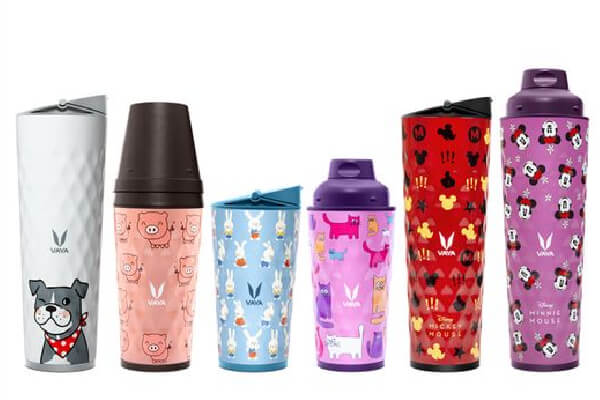 One of the best perks of getting a reusable bottle is that you can choose what you want. You can choose a leak-proof bottle. You can choose the color, the design. You can even customize bottles if you wish.
9. Versatility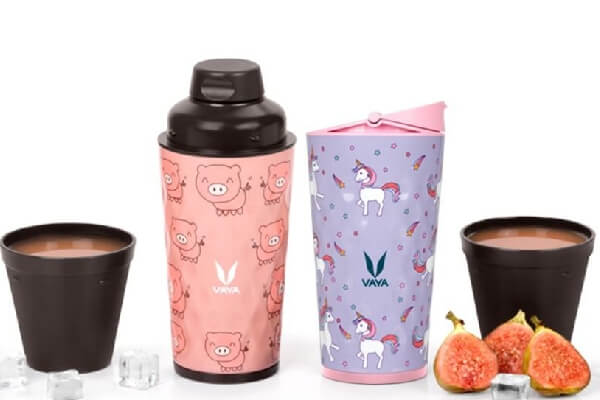 A reusable bottle like a stainless steel one is not only limited to water but can also be used for beverages like juices, coconut water, coffees, and teas. One bottle and many uses! 
10. Temperature Control
Stainless steel bottles are perfect for carrying beverages of different temperatures. You can carry hot water or tea or coffee for winters, and for summers, you can have chilled water and cold beverages like smoothies and juices. 
Conclusion
A reusable water bottle has many more benefits aside from environmental ones. They are advantageous over disposable ones. It is a convenient way to save money, stay hydrated and stay healthy. You might even find yourself consuming more water than usual. These benefits are all the reasons why you should get one home today itself! So go ahead and take your pick.