A fancy dinner party or your kid's birthday. It is necessary to jazz up your usual plates and bowls with some pretty dishes. It is almost like buying a coffee mug for drinking your coffee rather than having it in a glass tumbler. You can even scoop your side dishes on the plate itself, but it feels better to have a separate mini bowl of rajma to go with your rice or tava paratha! The main reason for using gorgeous serveware dishes like a casserole is to give a nice look to all your dishes for all the ordinary days or extraordinary occasions. After all, the food that you eat must look great!
Stunning Serveware Dishes That You Should Get for Yourself
1. Insulated Casserole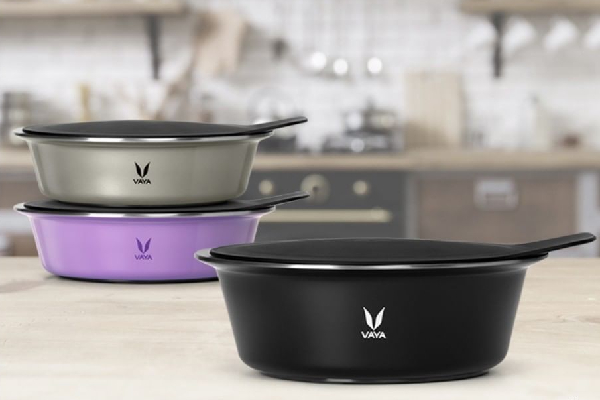 Who wouldn't love an easy one-pot meal for dinner? Some Mexican rice, Nasi Goreng, Spaghetti Aglio Olio can be your go-to choice when it comes to an ever tasty and quick meal! Casseroles will be able to trap the heat and keep your food fresh and warm till it's dinner time! You can invest in stainless steel casseroles that come insulated and you wouldn't have to worry about serving meals in style, there after!
2. Ceramic Set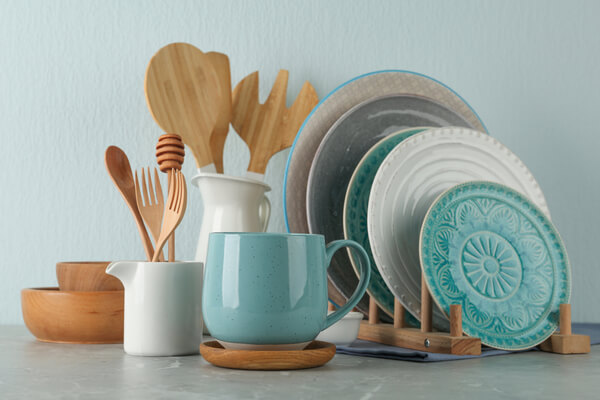 If you want to give your ordinary meal a rustic yet stylish look, get a ceramic dinner set consisting of sized plates, bowls, and glasses. Make some simple comfort pasta dish, like some fettuccine Cacio e Pepe with some pecorino romano and serve it on a black ceramic plate! 
3. Vitrified Glass Dish
The best that about vitrified glass is that even if you drop it on a hard floor, it won't break like the million pieces of your heart. So, they are super durable and give a luxurious look to even a simple spicy porridge. Make sure that you use a hot case to keep your meal and serve hot & fresh! 
4. Cupcake Stand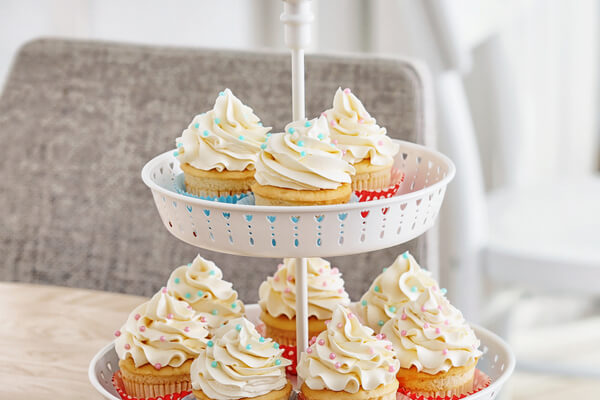 If you are a baker, then you must understand the importance of Digital Marketing. Anything that looks great eventually sells quickly and easily to your customers. Who would not order from your bakery if your picture happens to be super aesthetic with fresh cupcakes on a stand? Cupcake Stands also look great if you are hosting some of your girlfriends for a sleepover. Bake some colourful frosted unicorn cupcakes, and set them carefully on the stand! 
5. Clay Earthen Pot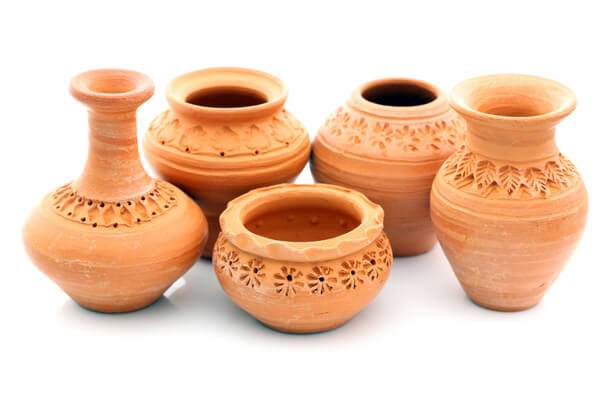 This is mainly for all the biryani lovers who love to have some authentic smoky handi biryani. The best way to make biryani is to use an earthen pot with layers of rice, chicken and barista! You can use the same earthen pot as a serveware to trap all the richness until it is time to serve!
6. Handpainted Stoneware Dishes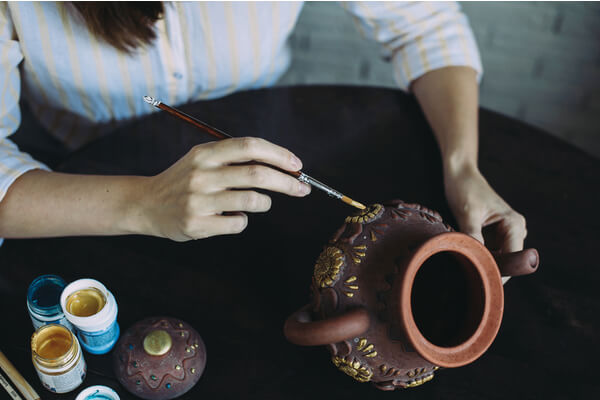 The best thing about stoneware dishes is that they come with a story of heritage. At the same time, when it comes to durability, longevity and ease of use, nothing stands even close to the quality of stoneware dishes. If you love to have your meal super hot, then this has to be your immediate choice as they can withstand hot temperatures and will also keep your food hot longer than usual. 
7. Porcelain Soup Bowls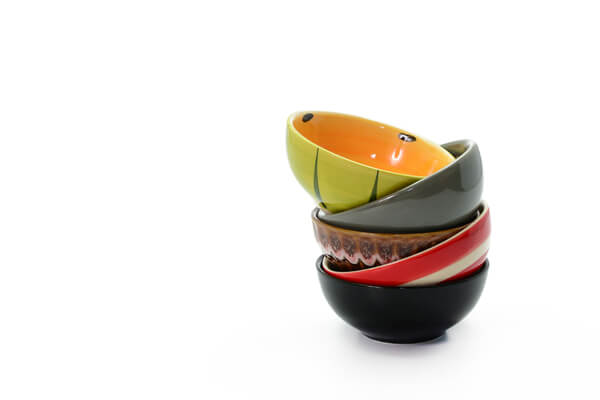 All your meals are equally important, even if it is an evening snack. A healthy tomato or Italian creamy mushroom soup is an excellent choice for you to go for. So, quickly get your porcelain soup bowl and have it hot and fresh! Don't forget to add an extra dollop of butter and a pinch of pepper before you start having your soup! 
8. Cheese Board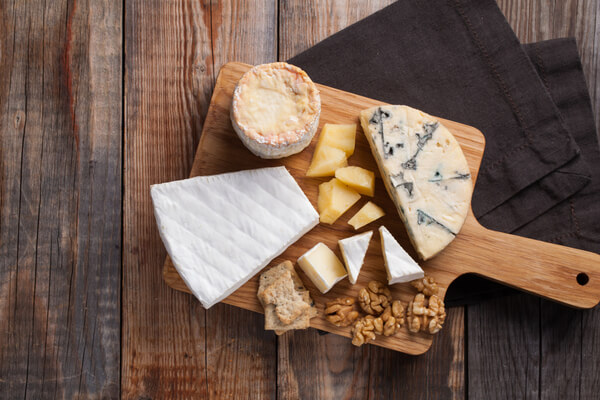 A summer picnic or a friend's get together is incomplete without some wine and cheese on a flat board. Coming to the ever cheesy cheese board, you can use different kinds of cheese (blue, firm, soft and aged), some crisp, savoury biscuits, garlic bread, sweets, and a dip to go are the commonly used elements of a typical cheese board. However, you can have your take on the cheeseboard and pick your favourite ingredients to go with. A cheese board is a spacious flat wooden tray with a scooped out handle.
9. Hot Box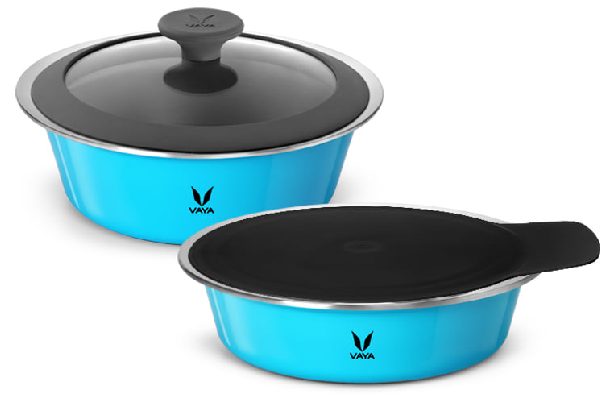 Want to make something easy but exceptionally delicious? Then try to make some Korean Pancakes; all that you need is some boiled potatoes & onions. Mix the two ingredients with some flour and water until it gets a batter-like consistency (not too runny). Heat some vegetable oil in a pan, and fry your sear fry your pancakes. You can also make some onion sauce or a spicy bhut jolokia sauce to go with your crisp pancakes. Store your pancakes in a hot box to have them fresh, warm and crisp! 
10. Bamboo Fibre Serveware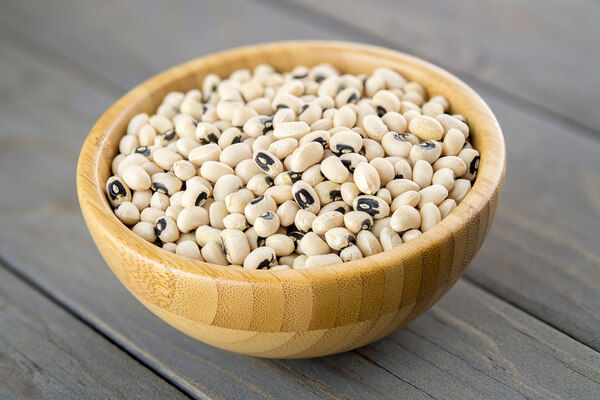 Think Asian? Think Dumplings! To make your dumplings exactly as authentic as you would get if you ever get to meet Brendan Pang, use a bamboo steamer. There are no limitations when it comes to the filling of your dumplings, some chicken, mushrooms with cheese, or just plain vegetable. You can experiment with anything and everything when it comes to making your lip-smacking dumplings. So, make a flour dough, add your fillings into the pockets and seal them. Place the dumplings into the bamboo steamer and let them cook. If you want to make your dining experience more natural, then serve the dumplings straight from the bamboo steamer or use a bamboo fibre serveware!
Final Statement
All your dishes that are cooked with love and care deserve specially picked servewares for them. Coffee Mugs are specially designed with a handle so that you do not burn yourself because of the hot coffee. But, at the same time, if you spend 25 minutes just whisking coffee and water to make your Dalgona foam, it needs to look layered from the outside. It is simply for that reason that people use transparent glasses for a pleasing instagrammable look! So, make sure that you pick some trendy serveware dishes soon to change your ordinary meal into an "extraordinary" meal. So, are you ready to give the last final touch to your tasty meal?