International Women's Day is celebrated all around the world every year on March 8th. Each year comes with a different theme and the theme for 2021 being #EachForEqual, and it is a great year to beat the system and cook a wholesome meal for all the lovely ladies in your lives.  An ideal day to celebrate, be grateful and cherish all the women around you. Start preparing your pasta, crabs, calamari, dumplings and some spiced ginger apple pie because women deserve nothing less than anything exotic and grand. Make sure to get a set of insulated casseroles, the kind that would keep every meal fresh and warm! Check out some recipes which have a great kick in flavours and would taste the best when served warm from a casserole!
Cooking Guide for Women's Day
1. Tortellini Pasta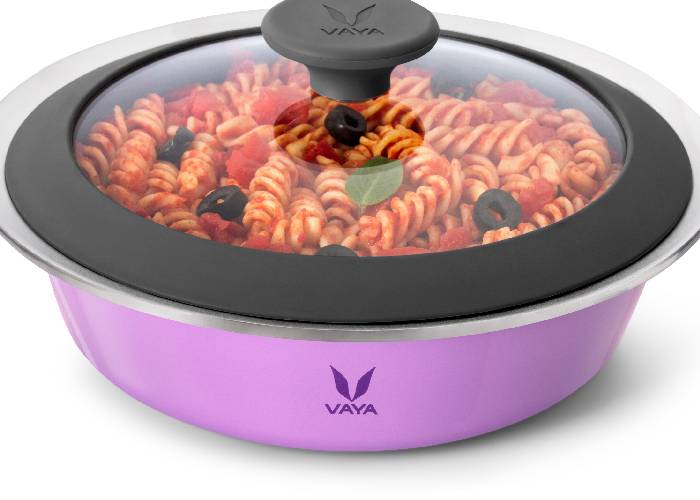 An Italian dish, where tortellini means 'little twists', they look like small ring-shaped dumplings. It is a recipe that takes almost 8 hours of cook time, but the flavours absorbed and served on the plate are generous and will brighten up the day for her. Get your chicken cooked. Once done, get your cooker on and add the meat along with sun-dried tomatoes, mushrooms, marinara sauce and slow cook them for 7-8 hours. Meanwhile, get some flour and eggs to make your pasta, fill them up with mozzarella and cheddar cheese to get your tortellini ready. Check your sauce in intervals, once it is thick and fills your house with a sensational aroma of flavours, add your tortellini. Serve it in a casserole and with a surprise garnish of more cheese and herbs.
2. Stuffed Calamari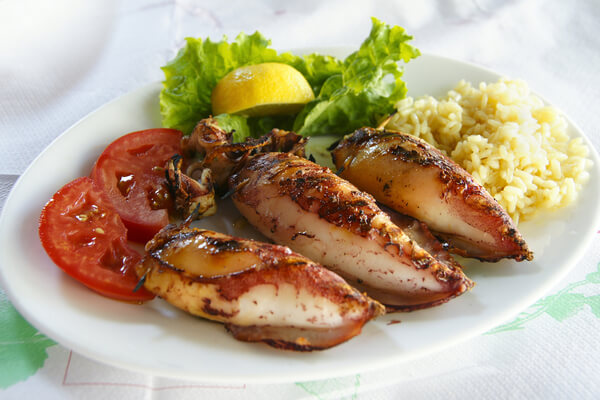 Grace your lady love with some fresh seafood and what better than some stuffed calamari! Get some calamari tubes, and stuff them with onions, tomatoes, crab meat and shrimp with a hint of fresh lemon juice. Take a pan and add cream cheese, garlic, and pepper and reduce them until you get a thick sauce. After the two elements are ready, get preheat your oven at 350 degrees and start placing the calamari on the baking tray with the cream cheese sauce on top. Add a generous amount of parmesan cheese before you push the tray into the oven. Get your stuffed calamari out when the cheese is brown on top. Serve them from a hot case with some pasta or rice. 
3. Apple Pie with Ginger and Cinnamon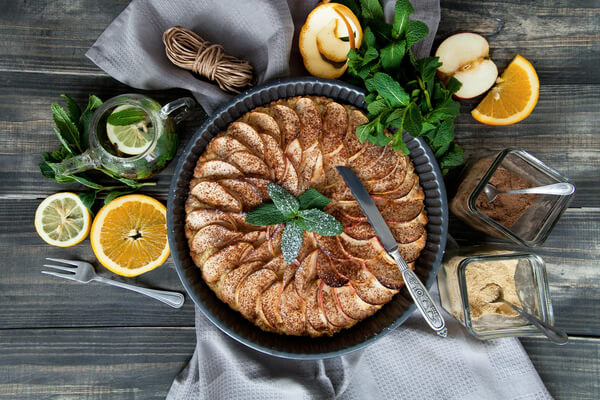 If she had a bad week at work, then bake an apple pie for her with a twist. First, get the components for the pastry ready. Ensure that you do layers of egg white before and after you place it in a pie plate. To make the apple filling, caramelise the apples with some ginger and cinnamon. Add them on the pie plate and bake it a preheated oven for 50 mins. Drizzle some caramel sauce once done. 
4. Classic Margherita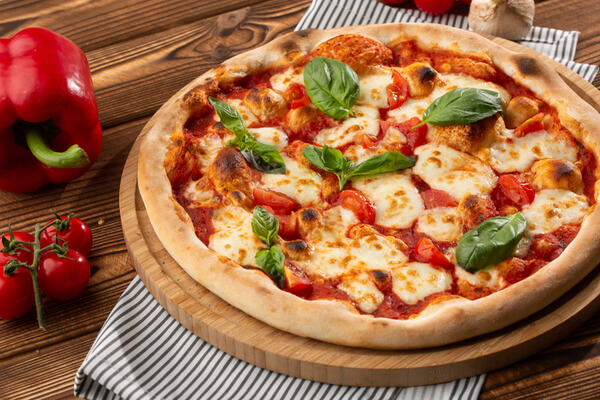 If you are a terror in the kitchen, then make a pizza because what can go wrong unless and until your oven falls apart. Get your pizza dough, spread a layer of pizza sauce and add a brick of grated mozzarella. Toss it into the oven and garnish it with basil leaves and oregano. 
5. Sri Lankan Crab Curry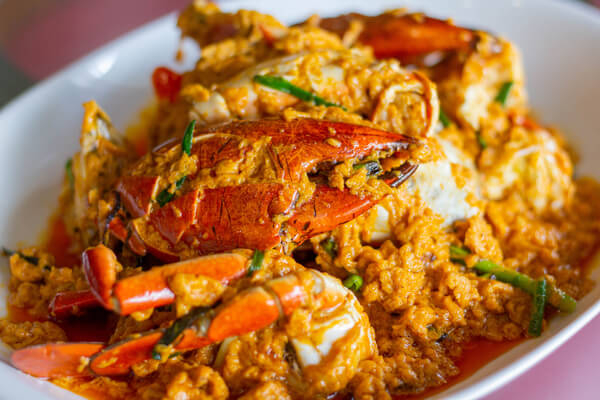 If Sri Lankan flavours make your world go upside down, then this dish is for you. Start by making a paste using ginger, garlic, fenugreek seeds, turmeric, onion, red chilli powder and cinnamon. Get a pan, stir fry them and add coconut milk, grated coconut, lime juice and salt. Get the crabs down in the curry after removing the unwanted parts with some curry leaves. Serve it in a casserole once the curry is thick with a golden shine. Also, pair it up with some flatbread or rice. 
6. Pao Bhaji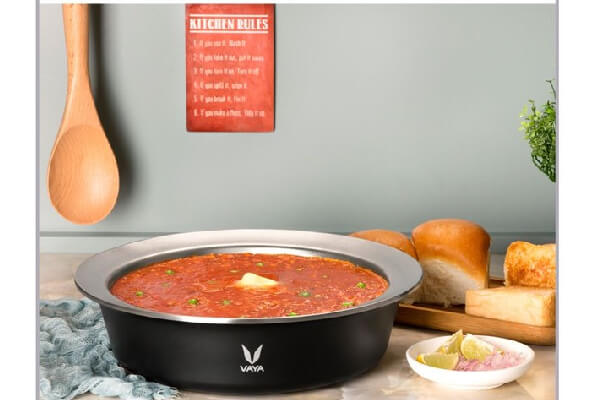 Pao Bhaji is a dish you will come across in every nook and corner if you are in Maharashtra. There is no right time to have Pao Bhaji. Breakfast, Lunch, Snack or Dinner! It is super healthy and full of flavours. A semi-dry curry cooked using potatoes, tomatoes, onions, ginger-garlic, peas, and anything you can get in an Indian kitchen. Add the magic Pao Bhaji spice mix, and you are ready to serve them in a hot case with some buttered Pao.
7. Tofu Katsu with Noodles and Pokchoy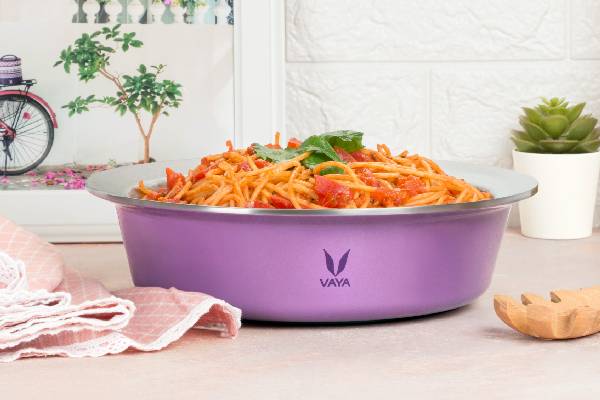 A rendition of a Japanese meat dish which will make the vegetarians happy. No meat? No problem. A mix of flour, paprika, pepper + salt and some garlic powder. Add some water and whisk it till you get a watery mixture. Dip the Tofu in the mix, cover it with Panko crumbs and deep fry it. On another pan, get some oil, with tahini and add the noodles with some chilli oil. Combine the noodles well to intensify the flavours. And serve it from a casserole with finely cut pieces of Tofu, some Bokchoy and peanuts. 
8. Chicken Laal Maas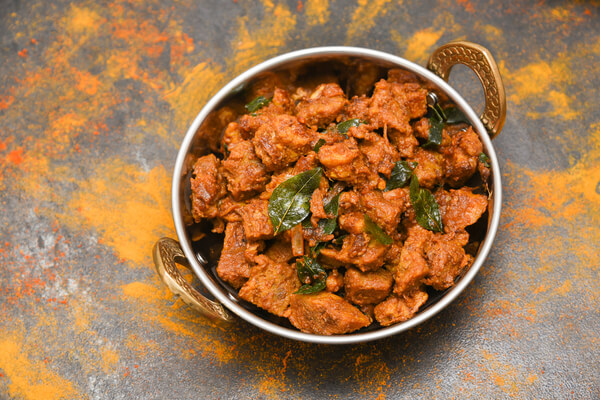 A smokey dish right out of Rajasthan which dominates all the Indian restaurants is the right pick your woman loves some spice and meat.  Then, add some mathania chillies, ginger-garlic, tomato and salt into the grinder. Get the pain, add some onion, whole spices and the chicken. Stir fry them until the chicken is slightly crisp. Then add the mix which you prepared with some coriander, cumin, turmeric and salt. Finally, add some curd and let it simmer for 40 minutes. Laal Maas is ready to be served in a casserole with some rice. 
9. Nutella Babka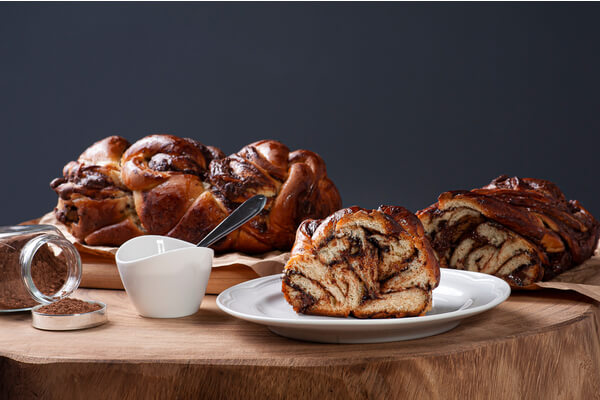 Something which you can have all day, again and again, is nothing but a good Nutella Babka. A simple recipe – prepare a dough using 50/50 of plain flour and bread flour, with some sugar, salt, eggs, milk and butter. Refrigerate for 2 hours. Then spread it with a rolling pin and cover it with a generous amount of Nutella. Twist it, turn it,  bake it and serve it. Do not forget to store it in a hot case. 
10. Savoury Pancakes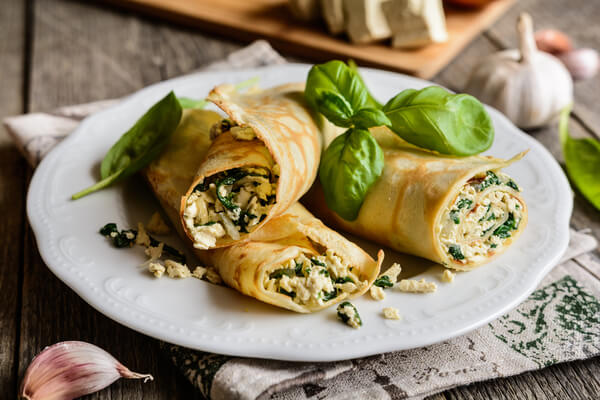 A twist to the sweet pancakes by adding tomatoes, capsicum and anything which is not sweet can turn into a great surprise packed in a hot box. Get the regular flour, eggs, add some water and your favourite vegetables with baking powder (remember, no sweet elements), whisk it tell they get the right consistency. Cook on a pan with medium heat until it starts bubbling on top. Add some coriander chutney or some tangy sauce to go with it. 
Conclusion
One single day is not enough to celebrate the women in your life. It should happen every single day. But at the same time, to make sure that the world changes and things take the right turn, a few steps need to be taken urgently. Even if it starts with recognising their everyday efforts, leadership qualities, emotional support or just the joy they bring to your life. Cook in large quantities, use a premium casserole to set the dinner table, and present the food you have cooked in the best way possible. Make the International Women's Day count with love and food!