A perfect way to beat the heat in summer is through your diet. Pick this season to sacrifice greasy curries and fatty foods and switch to seasonal fruits, veggies, and light meals. You would be amazed how easily your diet choices can benefit you and keep you refreshed all through the season. Also, who said that summer meals need to be dull? There are many ways to cook up cucumber, bottle gourd, melons, squash, and relish fruits like litchis, Java plum, mangoes, and pineapples to delight your taste buds. A significant point to remember during these summer months is to keep yourself hydrated with rehydrating soups and body cooling beverages that can also provide your body with much-needed vitamin and mineral bouts. 
Selecting seasonal veggies and fruits like mangoes, mangoes, etc., is also vital to keep your body cool. So, toss-up light curries and refreshing salads using hung curd, lemon, honey, vinaigrette, fruit juices, etc., for dressing. Make sure you store your dishes in a casserole or hot case to retain their freshness and temperature, as summers can easily spoil your recipe. If you are looking for some foods to cook, eat and embrace this summer, then here are a few. 
1. Mango Curry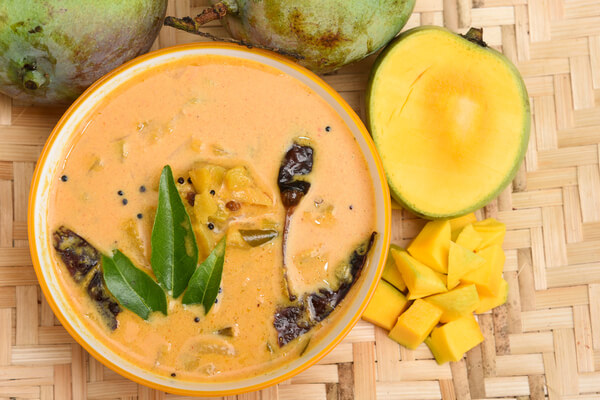 This delicious Mango curry recipe is just what you need to try today! It is made with mango, yogurt, jaggery, and gram flour. Its sweet and tangy taste will leave you and your family wanting more. You can serve it with bread like naan or roti. Add the mango pulp to gram flour, water, and curd. Add more water and asafetida. Add green chilies to the mixture and mix well. Cook this mixture until it completely thickens. Heat oil in another pan and add cumin seeds and curry leaves. Stir and add it to the mixture. Add sugar in the end and serve warm from the casserole. 
2. Prawn and Litchi Salad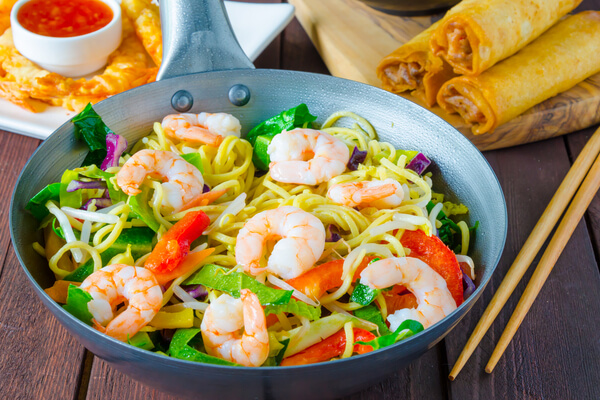 Add oil to a pan and add spring onions, chili flakes, and lemon juice. Add this marinade to prawns and leave it for a while. Stir fry the prawns on high heat in a pan. Add chopped mangoes and litchi in a bowl and add peanuts. Season the mix and add it to the prawns. Serve immediately! 
3. Melon Salad with Mint Chutney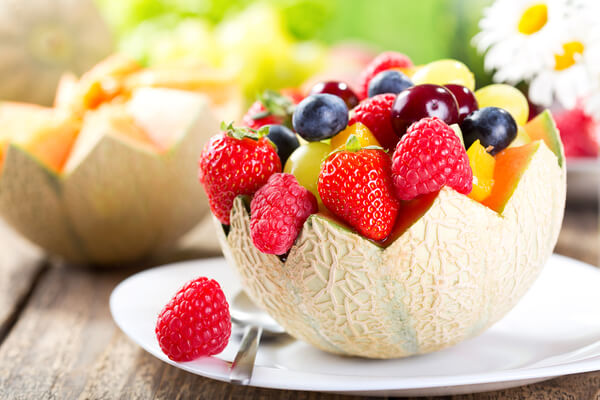 A chunky salad with sweet melons with a minty and sweet dressing? Yes, please! This guilt-free salad is just what you need to welcome this summer. Rather than cooking something oily or unhealthy, making this salad for lunch is the best thing to do this summer. Take a bowl and add diced melons. Add pine nuts, lemon juice, salt, pepper, ginger, honey, and mint leaves to a blender and puree it. Add the canola oil and mix well. Drizzle the puree over the melons. Roast pine nuts and garnish them on top of the salad. Serve fresh and cold from a hot case
4. Stuffed Bottle Gourd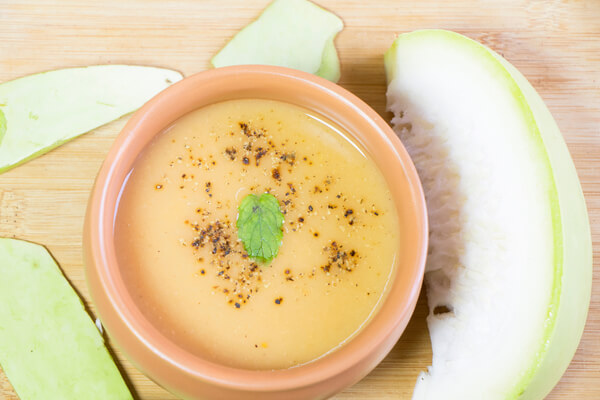 Bottle gourd is a veggie with high water content. A lot of people detest this veggie, but this delicious twist can draw some fans surely. The veggie is marinated with cottage cheese and lime. Marinade the blanched and chopped bottle gourd and keep it aside. Heat oil in a pan and add cumin seeds, tomatoes, onions, ginger paste, green chilies, chopped coriander, chopped garlic, salt and pepper, and grated paneer. Stir fry. Add the filling in the bottle gourd. Wrap the pieces in foil and bake. Serve with mint chutney!
5. Watermelon Soup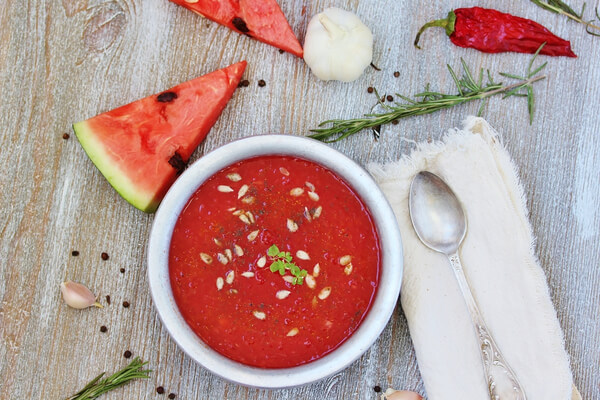 If you are already bewildered by the name of the soup, you will go gaga over the taste! This soup is a great choice for dinner. It is hearty and simple. Add a little olive oil to a pan and fry ginger-garlic paste along with few chili flakes. Add watermelon and mint leaves to a blender and puree. Add the puree to the ginger-garlic paste in the pan and cook until it thickens. Season the mixture. Add few ice cubes to cool the soup. Garnish few mint leaves. 
6. Kokum Drink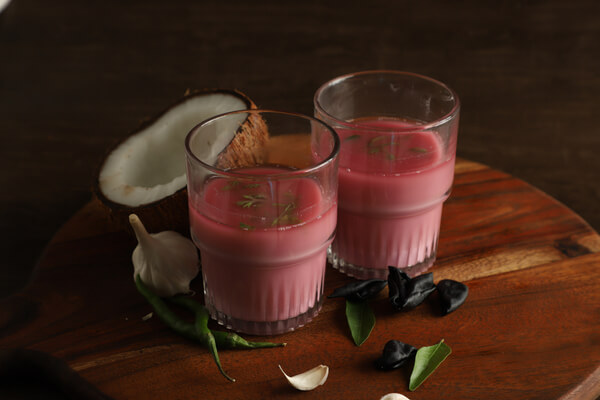 This tasty drink is made of coconut milk and is a great choice for summer. It also cools down your stomach after a spicy or heavy meal. Soak the kokum in water and add salt and asafoetida. Grind the chilies, garlic, and grated coconut together in a blender. Keep extracting the milk repeatedly and squeeze the milk. Add coconut milk mixture to kokum water and mix well. Adjust seasoning. Garnish with coriander leaves. 
7. Salmon Cucumber Rolls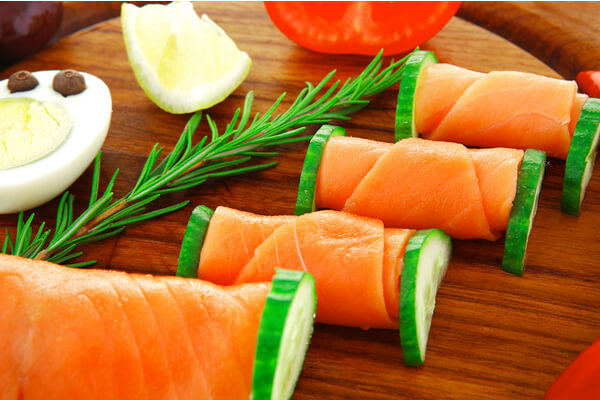 These easy-to-make rolls are a refreshing choice for a Sunday brunch. Whisk sour cream and keep it aside. Take a slice of a cucumber and slather some generous amount of sour cream on it. Add a smoked salmon slice on the cucumber slice and fold its edges. Add more sour cream on top of it. Garnish with some chopped parsley and roll the pieces together. Serve from a casserole
8. Squash Spaghetti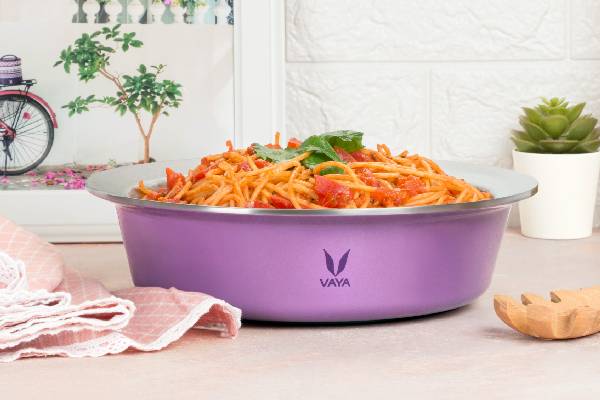 Enjoy a healthy version of pasta with this yummy recipe. Bottle gourd and yellow squash are stirred with green chilies to add to its health factor. Heat a pan and add butter, oil, a few green chilies, sage, thyme, and grated ginger. Add shredded squash and bottle gourd to this mixture. Add basil leaves and stir well. Garnish with some parmesan cheese. 
9. Mango Kulfi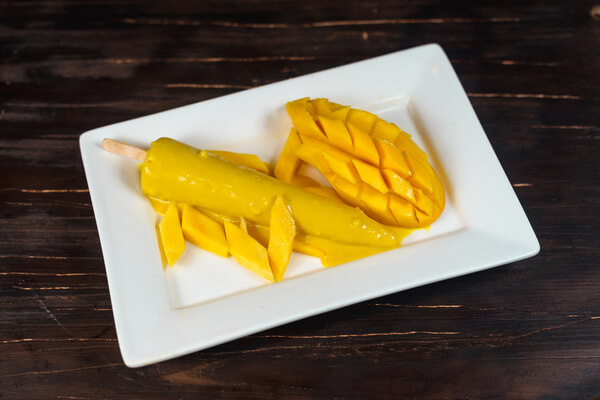 A lovely dessert to end your day with, this mouthwatering kulfi recipe is just perfect for a hot summer afternoon! Mix cream, condensed milk, and mango pulp together. Beat the mixture to mix well. Add few chopped nuts. Pour this into the kulfi molds. Freeze. Serve frozen!
10. Jamun Popsicles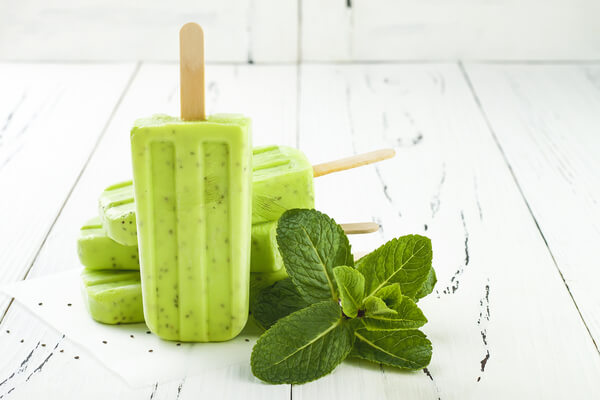 Use this summer fruit to make some pretty-looking popsicles. They are quite easy to make, and everyone will love this novel idea of popsicles. Blend all the Jamuns in the mixer and add mint leaves, lime juice, and sugar. Blend until you get a smooth consistency. Strain this mixture into the Popsicle molds and freeze them. Serve frozen! 
Conclusion
While summers are annoying with all the heat, dehydration, and stickiness, it is also the time to keep an eye on everything you consume. Going for foods that will help you tackle the heat is essential. This can easily help your body handle the heat and will also prevent you from dehydrating. These summer recipes mighty are easy to make and quick to whip up. Have great summer, folks!