You can't meet anyone who doesn't like pasta. Clearly, if you like spicy, there is Spaghetti Aglio e olio, if you like it creamy, there is Fettucini Carbonara, if you want to have slurpy, there is Spaghetti in Red Sauce that you can eat from a casserole and if you want to have a pocket full of surprise, there Gnocchi with Mushroom and Cheese. Full of cheese, olive oil, and herbs. What is it if not your comfort food? For kids or adults, pasta is universal. You name it and you have it. As in the end, life is a combination of magic and pasta. 
Pasta for One, Pasta for All
1. Fettucini Carbonara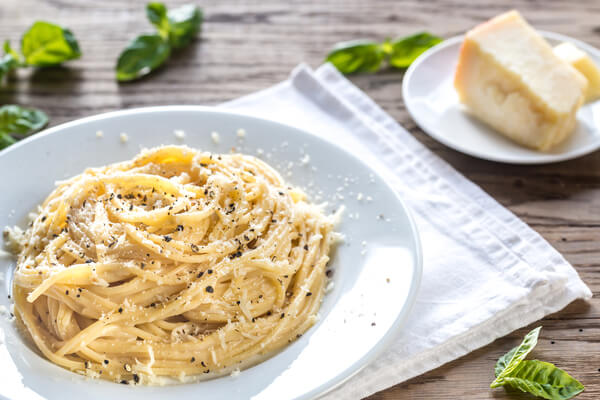 Fettucini is a type of pasta that is made with flour and egg yolks and has a taste of its own. It is flat and thick and is extremely popular in Tuscany and Rome. The ingredients typically involved are – handmade fettucini, heavy cream, garlic, chives, parsley, and parmesan. The dish when served is super creamy and can be served in a casserole. It is best if you garnish it with crisp bacon rashers.
2. Baked Pasta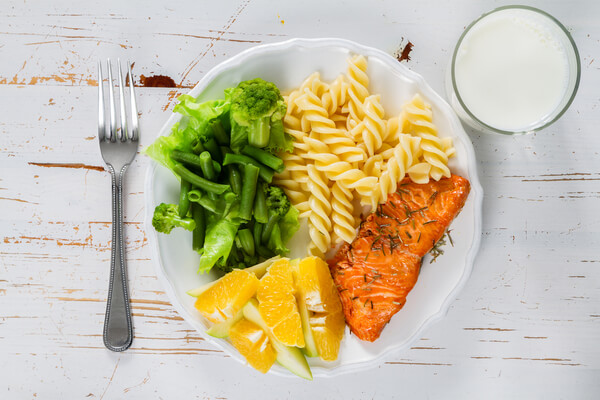 For the days when you are lazy and don't want to take the kitchen by a storm but want to have something gooey and cheesy. Then just splitter splatter some ingredients on a tray and toss them into the oven. When you are baking for yourself, you don't need to worry about getting all the elements right. So, get any pasta of your choice, toss some of your favorite veggies, drizzle some olive oil, and lots and lots of cheese. Once it is done, take out the tray, transfer to a casserole and add some Italian seasonings before you serve.
3. Pesto Pasta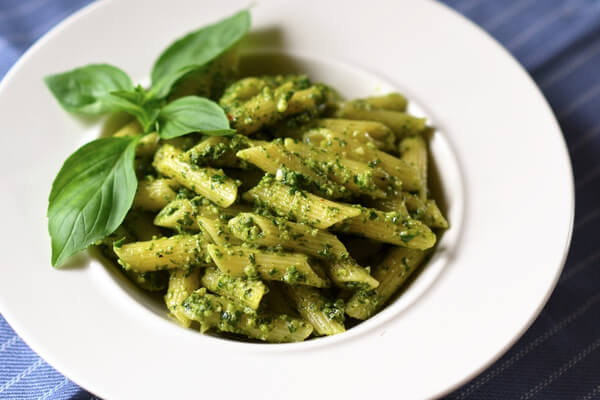 This is for people who want to keep it fresh and greens with a lesser amount of cheese. This dish requires fewer ingredients and less fuss – add basil leaves, pine nuts or almonds, garlic in large quantities, with a tip of olive oil and get them on a grinder. Once the Pesto is smooth and in a creamy consistency, get a pan, add the pasta, (preferably Penne as it gives the Pesto some space to hold the creaminess). Combine the Pesto and the Pasta, with some sun-dried tomatoes. Make sure to store it in an insulated casserole or hot case until it is time to serve. Sprinkle some Parmesan Cheese on top right before serving!
4. Lasagna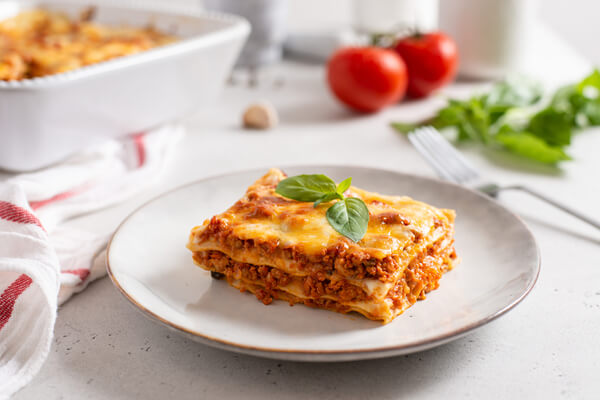 A dish made up of multiple layers of pasta, protein, vegetables, lots of cheese, and is baked in the end. Isn't it so similar to a staircase to heaven? This dish is an explosion of multiple textures and flavors all at once. Take the dish out of the oven and all that you can see is a burnt cheese top. This dish is quite heavy and needs to be eaten hot, make sure that you serve it in a hot case
5. Ravioli in Mushroom and Cheese Sauce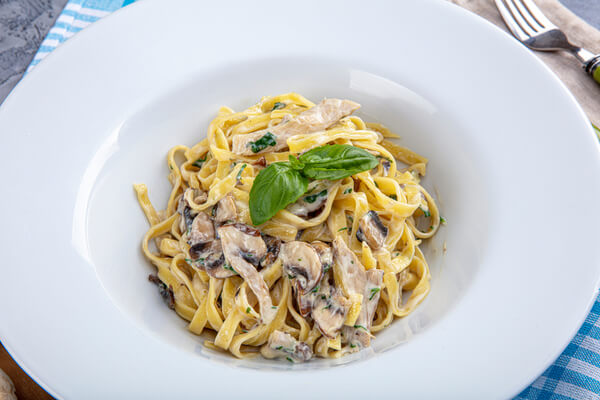 The beauty of Ravioli is that it has to be handmade. It gives the maximum space if you want to experiment with flavors, fillings, and shapes. All you need to do is prepare the dough using eggs and flour, cut it into shapes of your choice after leaving ample space to fill it with chicken or cheese or anything that you want. Prepare your mushroom sauce with button mushrooms, cream, cheese, garlic, and herbs. Steam your ravioli in water and then add them into the mushroom cream! A pocket full of surprise is ready! Make sure you store the ravioli in a casserole that would keep it warm for a few hours.
6. Gnocchi with Tomato Sauce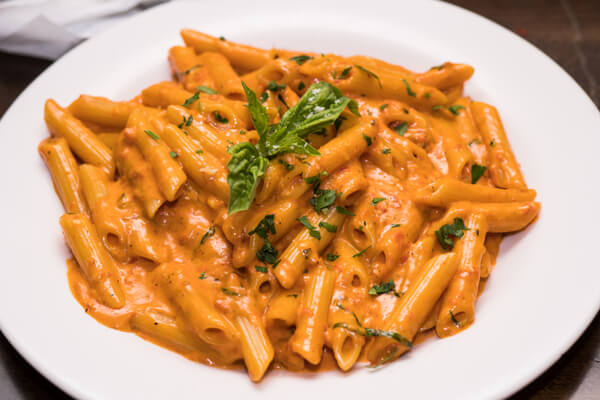 The trick to getting this dish right is to knead and knead until your hands are weak. Gnocchi looks like small dumplings, the ingredients to prepare the dough are – shredded potato, flour, eggs, bread crumbs, and some thyme. Get your dough ready in a long cylindrical shape and cut small pieces that look like dumplings. Once done, steam them in water and dump them straight on the pan with a dash of pepper and peas. Once the Gnocchi is slightly brown and crisp. Get in on your plate, with a little bit of cheese if you want.
7. Spaghetti Aglio e Olio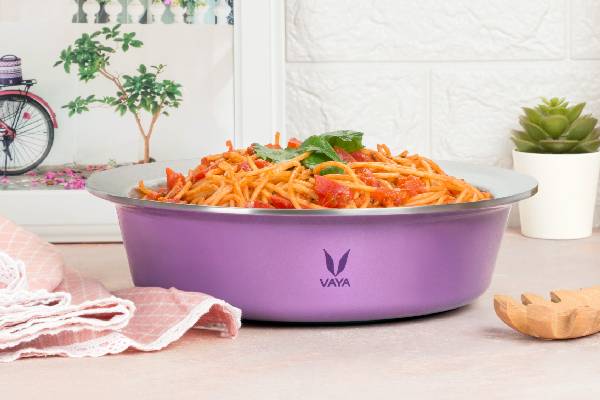 For the people who love garlic, fresh herbs, want their meal to be spicy but creamy at the same time, this dish is a dream come true for them. Also, it is extremely easy to cook and takes about 5-6 mins. All that you have to do is – boil your spaghetti, heat a pan with olive oil, add some garlic chili flakes, and some fresh thyme. Once your garlicky oil is ready, add your Spaghetti with some freshly grounded pepper and give it a good toss. In the end, add some parmesan and parsley on top.  Serve it hot and fresh.
8. Spaghetti Bolognese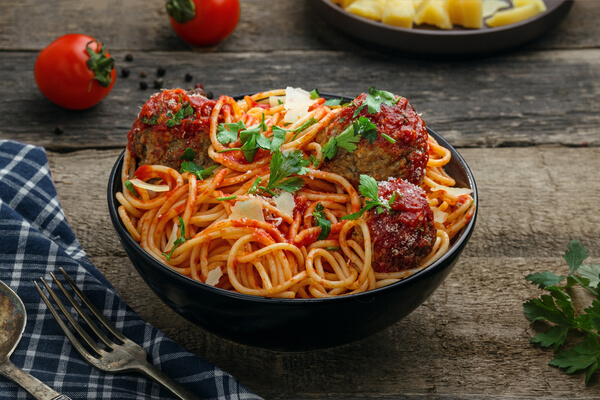 If you like minced meat and a dominant punch of tomato, then this dish is for you. Get a large saucepan, add some olive oil, finely chopped onions, garlic, carrots, and celery. Stir fry it for 10 minutes until it softens. Add the minced meat and a lot of Romana tomatoes with pepper and fresh herbs. Slow cook it for as long as you can, if possible for 8 hours to get the real flavors out. Once it is ready, add the spaghetti and plate it!
9. Rigatoni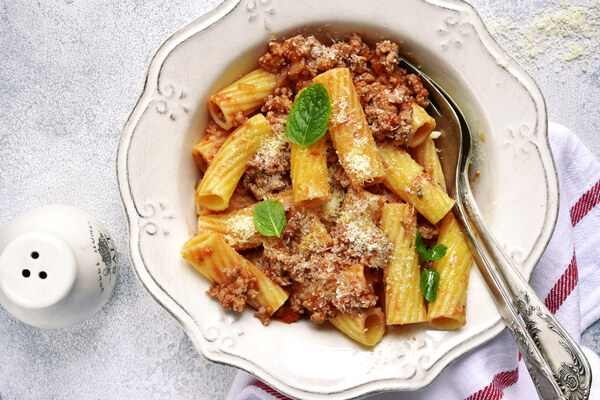 This dish is popularly known as Penna, but it is better made with Rigatoni as it has more space to absorb the sauce. A basic recipe which can be followed – fry some garlic and onions until they are soft, add some tomato puree with chili flake Once it reaches a mushy consistency, add a splash of vodka, mix it till it evaporates completely and leaves a glaze. Finally, add some cream, and stir it slowly. Once it reaches a level of creaminess, toss the Rigatoni into the sauce and serve it in an insulated casserole
10. Four Cheese Pasta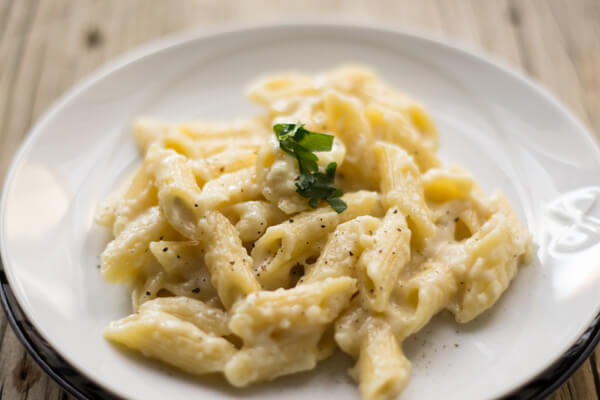 What is better than macaroni with Parmesan, Cheddar, Brie, and Emmental. Easy and cheesy! Add some vegetables if you want or just skip it, have your bowl full of four kinds of cheese and pasta! A real delicacy for people who want to have vegetarian pasta. Pack it for lunch in a hot box for the kids or just have it yourself!
Conclusion
It is difficult to make a bad bowl of pasta. A dish that is loved by many, is full of cheese, and freshness. The best thing about cooking pasta at home is that you can experiment with anything at all! After all, in heaven, after antipasti, the first course will be pasta!