Introduction
Food has the power to light up the mood of the entire room. There is indeed nothing more complicated and at the same time magical than food. For millions of years now, the sole attraction of any party or celebration has been food. If you have an elaborate menu, then it is a great party. And if you have forgotten to add salt in your dal, then that is a problem. Yes, that is pretty much how it works when it comes to food, people and celebrations. So, have you decided what you will cook and serve warm from a casserole on this fathers day? Here is a list of 10 amazing recipes that you can cook for your old man and celebrate him!
10 Super Delicious Recipes That Your Father Will Love
1. Butter Chicken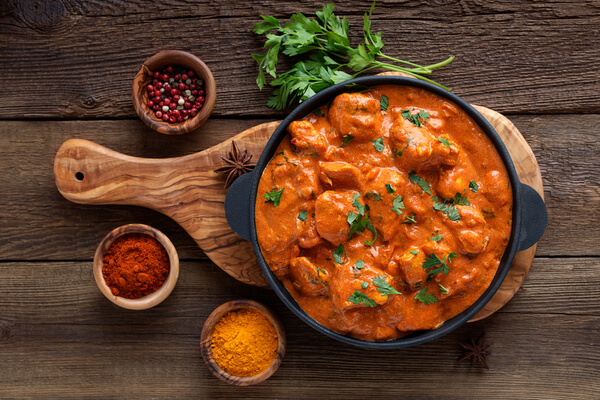 If you are a Punjabi or pandora road's butter chicken is your second home, then this recipe is for you. Butter chicken is an art, and butter chicken is love served on a platter. So, if your family has traditionally been Butter Chicken loyalists then, wear your apron and start cooking. Fry some tomatoes, onions with some ginger garlic paste, and add some garam masala, coriander powder and cumin powder. Cook it till it is mushy and soft, then add some cashews. Cooldown the mixture and blend it into a smooth paste. Fry your chicken (marinate it with some curd, red chilli powder, lemon juice), and add the tomato-onion paste. Cook on simmer for 10 minutes and then top it off with some kasuri methi and fresh cream. Remember to store it warm in  a hot case until you are ready to serve!
2. Pav Bhaaji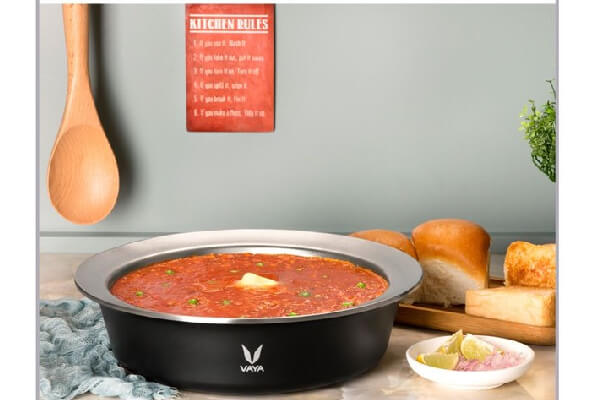 Another Punjabi delicacy that you just cannot have enough of. This recipe does not take much time apart from chopping the vegetables. You can add many vegetables- boiled potatoes, onion, tomatoes, cauliflower, peas, and some ginger garlic paste go best to the pan. Fry them and add a pinch of turmeric, followed by the pao bhaji pre-mix. Fill the pan with some water and let it cook till it has reached a mushy consistency. Store in a casserole while you get the pav ready! Top it off with some fresh coriander and lemon juice. For the pao/pav, just add a dollop of ghee and fry them before serving.
3. Frittatas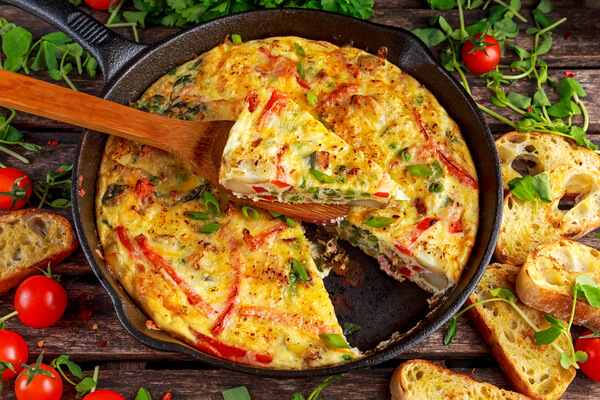 If your father loves a quick breakfast meal, then make some easy frittatas with eggs. Fry some vegetables – mushrooms, peppers, tomatoes or anything that your father likes. Add some milk, eggs, black pepper, cheddar cheese, and then drop the vegetables in a bowl. Whisk it for 5 minutes and then add them into muffin moulds. Preheat your oven and bake it for 20 minutes till you get to see a crispy golden top. Serve them for breakfast with some orange juice. Your father will love it!
4. Biryani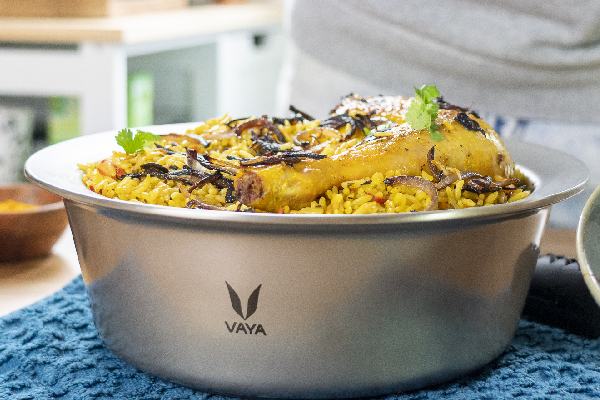 Biryani is literally everyone's favourite. However, if you are a real Biryani lover, you would be surprised to know that there are almost 50 different Biryani recipes. You can choose your fathers favourite kind of Biryani (Afghani, Lucknowi, Kolkata Biryani etc.) or just take the onus on yourself to cook something out of the box and treat your father with a new Biryani recipe. Keep it in a hot case so that it smells of the Mughals when you serve!
5. Chicken Tikkas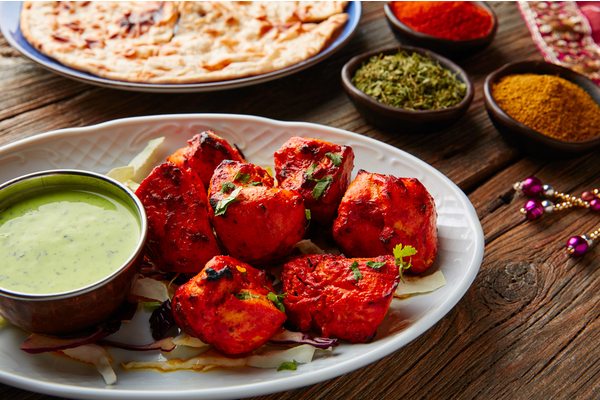 If you are planning a surprise for the evening, set up your father's barbeque on your lawn and make some fantastic chicken tikkas for him. Just make sure that you marinate the chicken for at least 8 hours to get the best juicy taste! 
6. Pasta Carbonara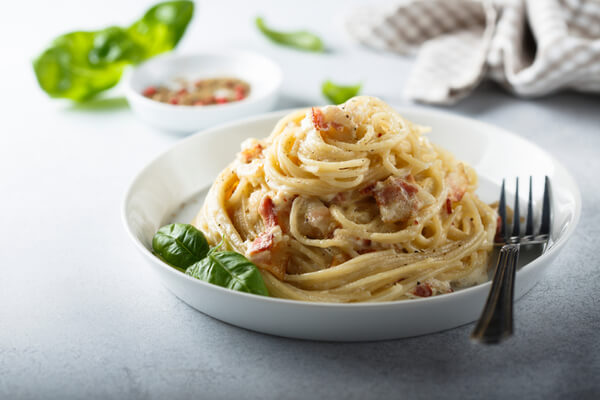 You and your father have the best relationship if you guys like the same cuisine and dish. No questions asked! If the dish is pasta carbonara, then what are you waiting for? Boil some fettucini with some oil and salt. In a bowl, whisk some eggs till they are light and fluffy. Take a pan, and fry some bacon or any protein of your choice and slowly add the pasta and the egg mix. Make sure that you coat the pasta with the entire mixture and be really quick with the process; otherwise, you will end up having scrambled eggs. Add some pasta water and lower the heat. While serving, garnish it with lots of pepper and parmesan cheese! 
7. Pizza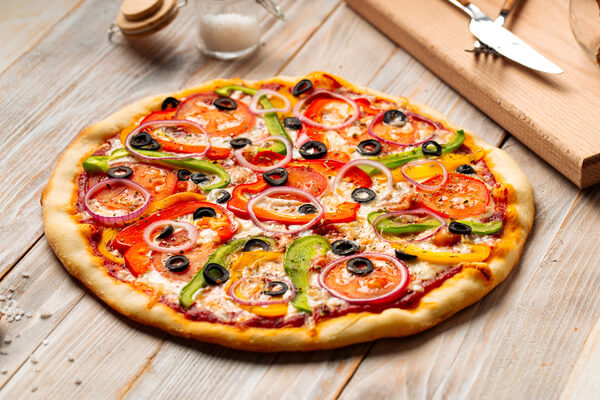 You can have a very special memory of cooking with your father, how about recreating that? Make some fresh oven pizzas! Start by preparing your dough with flour, salt, yeast, cover it and let it rest for 90 minutes. Then roll over your pizza dough with some olive oil, and spread some sundried tomato sauce, sprinkle some (or a lot of) cheddar and mozzarella, and decorate it with some fresh brazil and herbs. Finally, bake it and have it fresh from the oven. If you want, you can experiment with the toppings and how you like them!
8. Prawn Malai Curry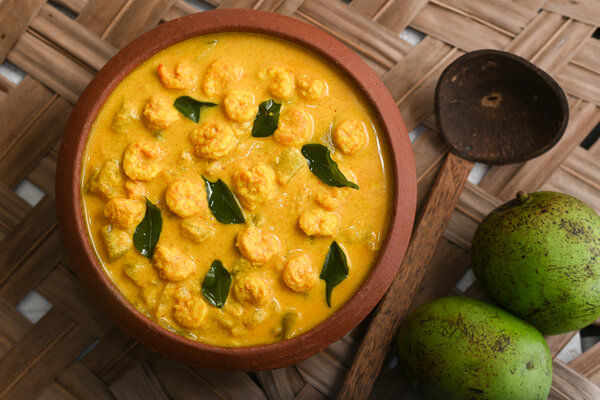 Add some cardamom, clove and cinnamon in a pan, then gradually fry some onion. Once the onions have reduced, then add the ginger-garlic paste along with the tomatoes. Cook till the raw smell goes away. Add a mixture of turmeric, pepper and garam masala and then finally incorporate 1 cup of coconut milk. Drop the prawns and cook them till they are soft and pink! Add some more garam masala when you serve! Keep this dish as a surprise for your father in a casserole.
9. Palak Paneer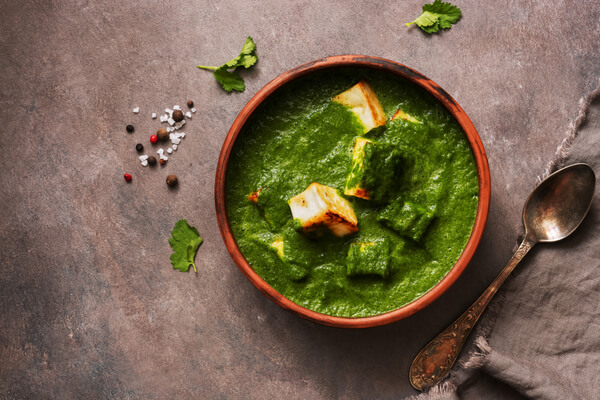 Boil some spinach along with some garlic and chilli. Transfer it to a blender and make a smooth paste. Then in a pan, add cumin seeds, bay leaf, onion and garlic. Mix the spinach puree in the pan along with the other ingredients and sprinkle some red chilli powder, turmeric powder, and garam masala. Finally, add the fresh paneer and cook it for a few more minutes. Top it off with some fresh cream and serve it with some naan or roti.
10. Chicken in Lemon Butter Sauce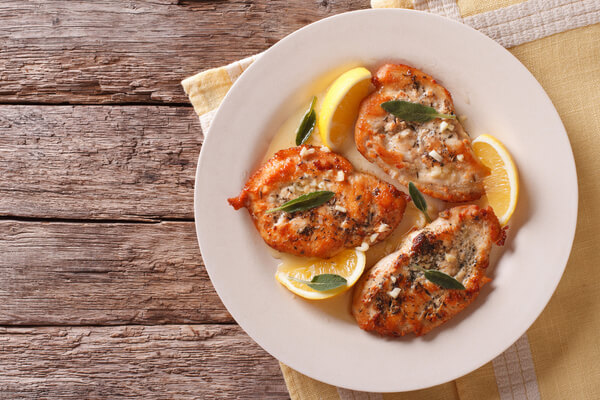 Preheat the oven at 375 degrees, and in a bowl, mix some garlic, lemon and melted butter—Fry the chicken thighs after covering them with salt and pepper till each side is golden. Use the lemon butter mix to cover the chicken thighs and place it in a baking dish inside the oven. Use the remaining lemon butter mix as a garnish, along with some fresh herbs. Serve it hot! 
Conclusion
These are a few dishes that you can cook to make this fathers day extra special for your dad! Don't forget to keep your dish warm with the help of a casserole or a hot case, so that you can serve it fresh with the lingering sweet smell of love and spices!