The love for the summer season knows no boundaries, starting from fresh ripe mangoes to ice cream and buttermilk to fireflies. There is absolutely nothing that you can hate about this season! Well, apart from one single thing, and that is – sweat and the scorching summer sun! So, what can you do when you do not want to go out but want to entertain the idea of a perfect summer? Call some of your friends over for a movie, wear your chef's hat and cook them a great summer spread and serve from a casserole! Read this article if you wish to curate the menu for your next gathering or just to have some super tasty Indian recipes that you can cook this summer! 
Amazing Indian Recipes That Will Get You Going This Summer
1. Bengali Aam Dal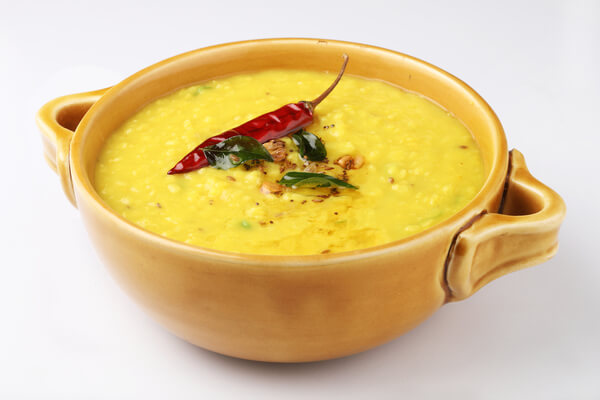 The first thing that comes to anyone's mind when they think of the tropical Indian summer season is nothing but some pulpy mangoes. For many people, the idea of Mangoes gets limited to just being a fruit that they can have. But, if you look a little closer, you can make a great main course out of the Green Mangoes. Such is the greatness of the tangy Aam Daal! Boil some peeled green mangoes and Indian red lentil with a bit of salt. On another pan, add some oil, mustard seeds, and when they start spluttering, add the boiled components along with some turmeric, green chilli and sugar. Add some warm water as per requirement. Your super tasty and cool dish is ready to be served from a casserole to all mango lovers. 
2. South Indian Curd Rice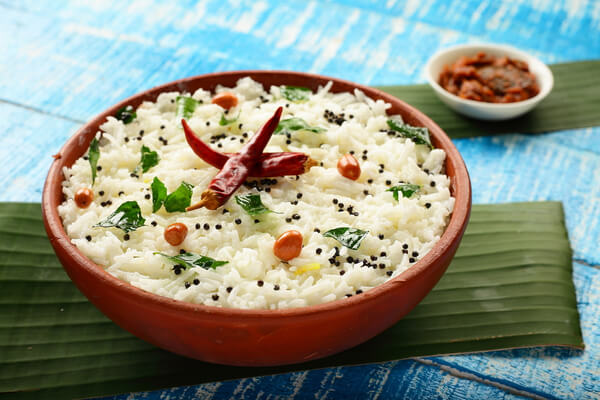 Running late for work on a hot summer day? Then, just make some curd rice and take it with you in a hot case for work. All that you need – curry leaves, mustard seeds and green chilli to add as a seasoning on your rice and hung curd mix. Yes, it is that simple! 
3. Dahi Vada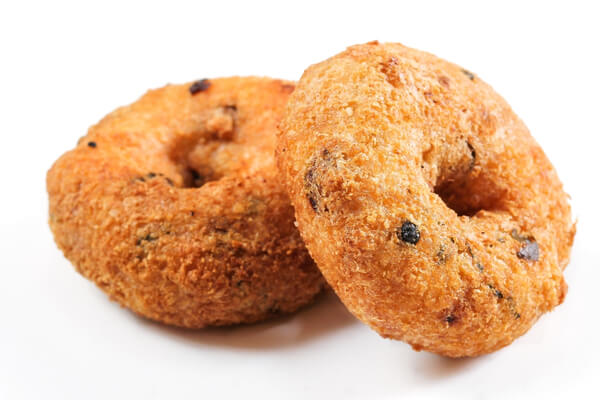 A creamy Indian snack that originated in South India. That being said, Dahi Vada has a different variation whenever you move towards any part of the country. The recipe is simple; all you have to do is make some deep-fried urad dal vada's and soak them in water, then transfer it into a big bowl or sweetened/ unsweetened curd! Serve the Dahi vada with some garnishing on top – pepper, coriander, chilli powder, chaat masala, tamarind with some bhujia on top. You can always experiment with your garnishes.
4. Kadhi Pakoda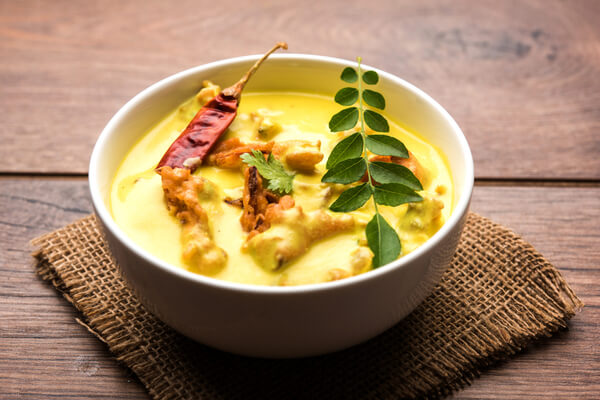 Yoghurt based curries are great for the summers to keep you cool. This recipe is super easy and tasty at the same time to be had, best served with some rice. Whisk some curd with gram flour with asafoetida, turmeric, red chilli and coriander powder. Add water as required to get a creamy consistency. Prepare some deep-fried potato-onion dumplings on another pan. Take another pan, add some cumin seeds, curry leaves, mustard seeds and when they crackle, add some chopped onions and ginger-garlic paste. Finally, add your mix and the dumplings and let it cook on simmer. Add the same set of spices that you used in the mix for a garnish on top! Serve it in a hot case, fresh!
5. Tandoori Chicken Tikka Salad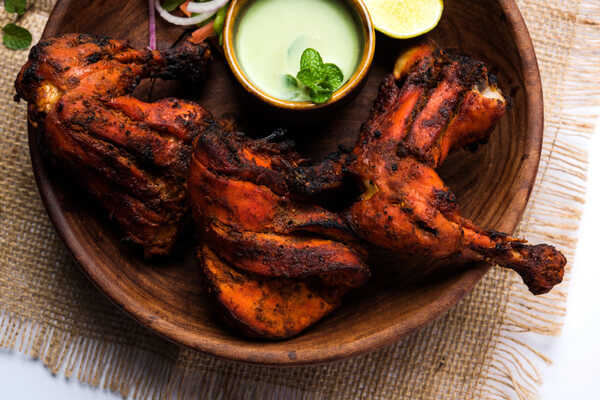 If you wish to use the leftovers from last nights barbeque for a light lunch, then do not worry; we have a recipe for that as well. In a casserole, and add the shredded chicken with some diced cucumbers and tomatoes. For the dressing, mix some yoghurt with all the spices you like and some lemon to complement the chicken tikka's fiery, smoky flavours. 
6. Dahi Kebab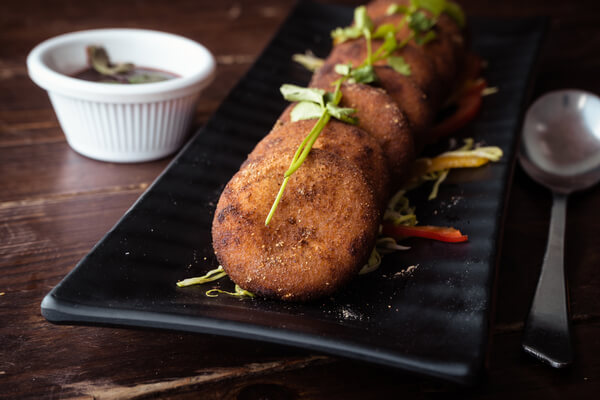 If there is one vegetarian starter that is spot on, then it has to be Dahi Kebabs. Dahi Kebabs are made using hung curd and paneer. The primary ingredients that you need to prepare a silky dough are – hung curd, paneer, corn flour, gram flour with the essential Indian spices. Fry them until they are golden brown and immediately put them in a hot box to retain the warmth and freshness! Serve it with mint chutney!
7. Masala Vegetable Quesadilla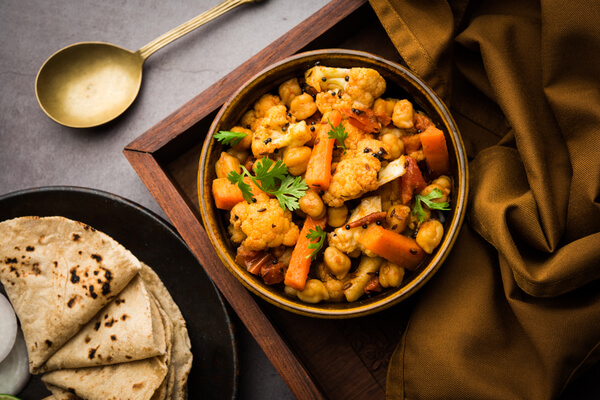 If you are cooking a weekend dinner for your fam, you have to try this Mexican dish with an Indian twist! Prepare a filling with all the vegetables that you have, with your favourite Indian spices. Once done, toast one side of your wheat flat-bread on a pan, and then add some cheese, followed by your filling. Close the tortilla and grill it on both sides. 
8. Methi Carrot Rice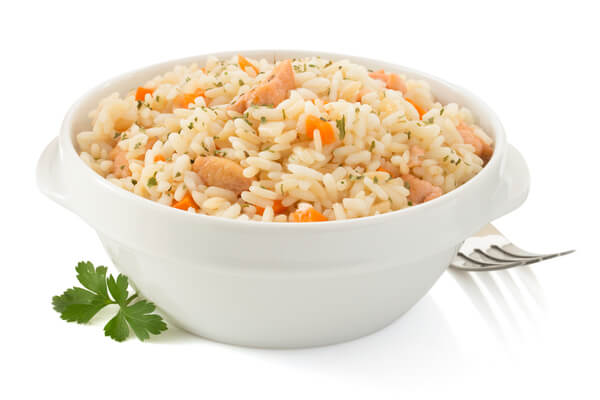 A great one-pot meal to use your leftover rice for a lazy summer Sunday! Chop some carrots, beans and fresh methi leaves. Heat a pan with some oil and add sesame seeds, cinnamon, black pepper, and green chillis. Then add the vegetables and the rice. Mix them well together and have it fresh!
9. Beetroot Chickpea Salad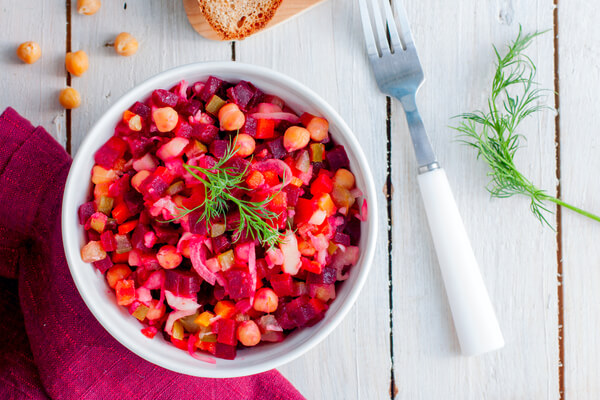 A great dish that you can have for breakfast if you want to go all spicy but light. Boil some chickpeas and beetroot, then take a pan with some oil, add some mustard seeds, curry leaves, black gram and asafoetida. Mix the seasoning with the boiled chickpeas and thin threads of beetroot with a dash of lime. Garnish it with some fresh coriander leaves. 
10. Spicy Watermelon Soup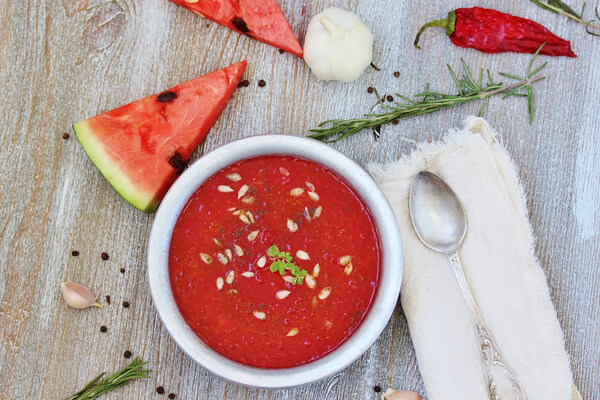 Another dish for the ones who believe that fruits are limited to just being "fruits". Get some watermelons, cut and deseed them as per your requirement. Blend the watermelons with some mint. Get a pan with some olive oil, chilli and ginger garlic paste, and then pour the blended mix on the pan. Cook the puree on simmer until it thickens. Once you get the right consistency, turn off the heat and let it cool down. Serve it cold, maybe with some ice cubes. Yes, a soup does not have to be all warm, especially on a summer day.
Conclusion
Although, the thought of going to the kitchen and standing in front of the stove in itself is heart-breaking. But, at the same time, your love for food should help you to take that step. So, make these summer tasty summer recipes and have fun!