Mother Nature has the perfect time and place for everything, and everything is appropriate for where it's been put. In earlier times, when there was no technology, people ate what they could get their hands on and what was available. However, being in the 21st century, many have become prone to instant gratification. We immediately eat what we desire. This could sound perfect to you, but it is essential to realize the importance of consuming seasonal foods when available rather than choosing off-season foods or chemicalized versions. Fruits and vegetables are being grown unnaturally and artificially, leading to them getting contaminated. This could majorly affect your and your family's health. So, it is advisable to consume seasonal fruits in the right season. If you detest eating fruits directly, here are 10 ideas to consume more seasonal fruits this summer. 
1. Milkshakes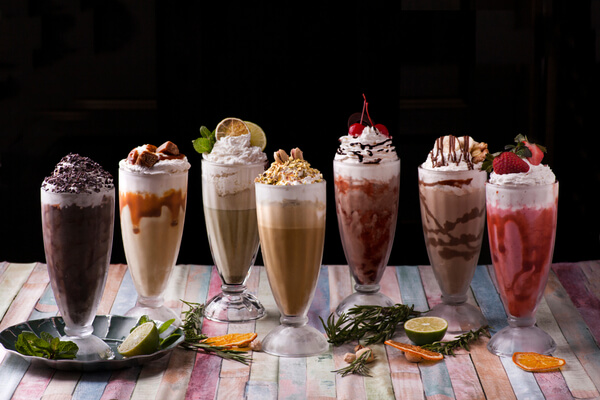 Who doesn't love milkshakes? Especially when it comes to mangoes and strawberries! If you are someone who doesn't prefer eating them directly. You can also add nuts for added texture and taste. Milkshakes are an excellent choice for kids who make a face at the very mention of fruits. 
Chop your fruit add the pieces to the blender. Add milk, a little sugar, and nuts to it. Blend well till you get a good consistency. You can also make a milkshake ritual every evening for your family to enjoy some chilled beverage. Now garnish with some chopped nuts and serve chilled! You can also carry this milkshake in a flask or an insulated water bottle when you step out.
2. Summer Coolers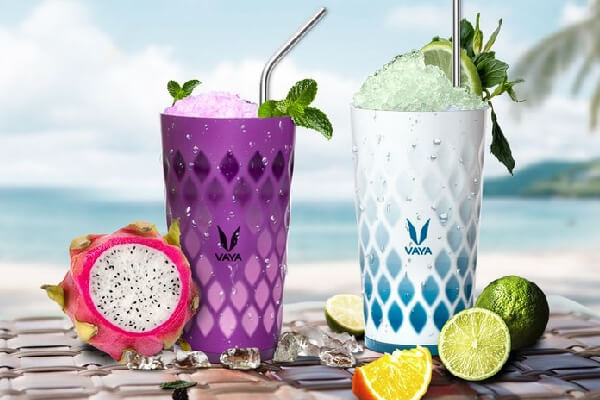 These refreshing coolers are a welcome sight in summers, and they can be sipped on throughout the day. Prepare them in a large quantity and store them in the refrigerator. You can use watermelon or cucumber, or strawberries for the cooler recipes.
Add the chopped fruit into the blender along with mint leaves, sugar, and water. Blend till you get a smooth consistency. Strain and add some lemon juice and black salt with ice cubes, and your summer drink is ready to be carried in your water bottle or flask!
3. Fruit Custard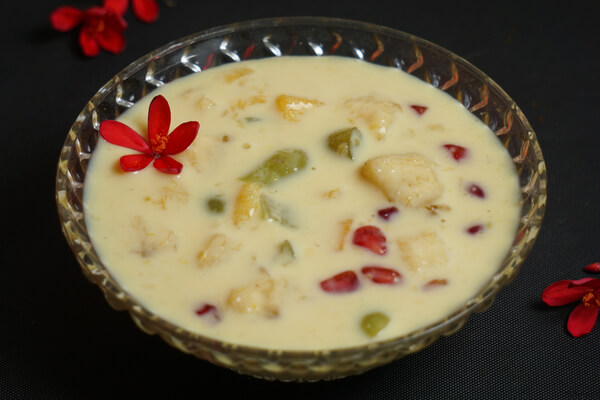 Fruit custard is a perfect dessert for a hot summer evening. It is chilled, sweet, and delicious. You can add all the fruits of your choice. The thick, creamy dessert is a healthy choice over other desserts.
Just follow the instructions on the custard powder box and prepare the custard. Once the custard is ready, let it chill for a while. Pour the custard mixture into a bowl and add chopped fruits into it. Mix well, and your summer dessert is ready to be served! 
4. Fruit Salad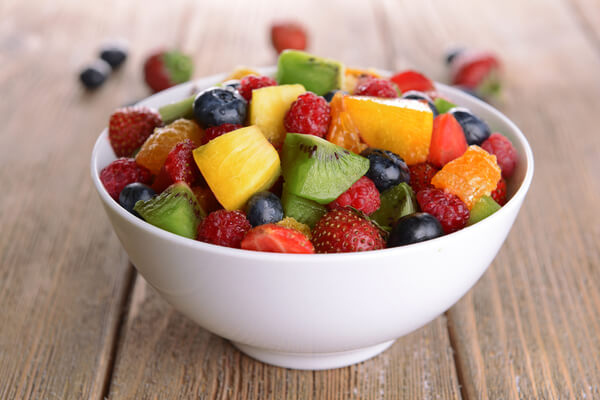 This one is the most common and popular method of enjoying your summer seasonal fruits. It is excellent for your health, and you can easily prepare it in a matter of minutes! You can serve it right after lunch or dinner to make sure everyone in the family is enjoying all the summer fruits. 
Take a bowl and whisk together some lemon zest, honey, and orange juice. Add all the chopped seasonal fruits of your choice into a large bowl and pour the zest mixture onto it. Toss gently and serve! 
5. Pancakes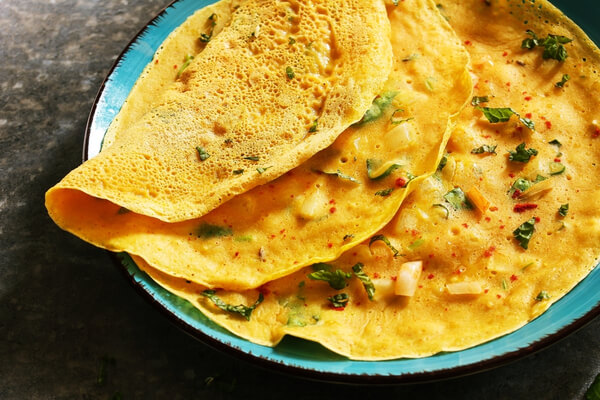 Why have the same old plain pancakes when you can have stuffed ones? This is an excellent idea for seasonal fruit consumption, and it is also a great breakfast idea. 
Add chopped blueberries, mangoes, or strawberries to your regular pancake mix along with some buttermilk. Mix and ladle it out on a pan. Garnish with few more pieces of your fruit and add some maple syrup. Store in a casserole if you are not eating immediately, to be served later.
6. Marmalade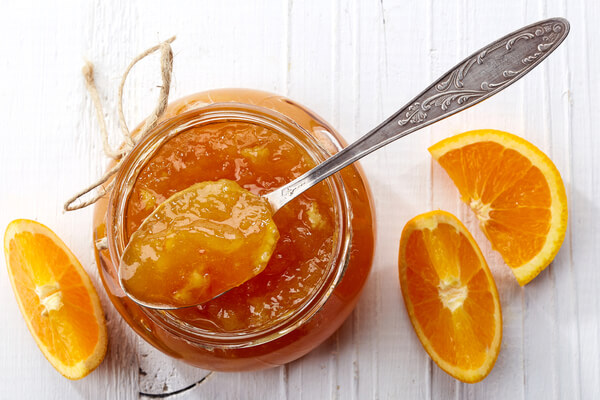 Jams/Marmalade is love and a great companion for your bread. Rather than buying it from outside, which contains preservatives, you can prepare one right at your home. You can use mangoes, strawberries, peaches, blueberries, etc. 
Poach your fruit in boiling water for few minutes and immediately add them to ice and cold water. Peel the skin and remove the seeds, if any. Add the chopped fruit to a pot and cook it along with lemon juice, sugar, lemon zest, and some ginger. Keep cooking until you get a thick consistency. 
7. Popsicles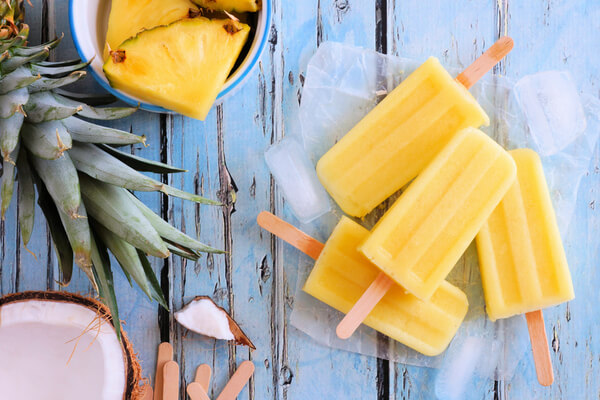 A fun recipe everyone in your family would love! It takes no time in preparing it but is a sure-shot way of ensuring everyone enjoys the summer fruit. This is a perfect idea for watermelons, mangoes, strawberries, pineapple, etc. 
Chop the fruit into pieces and add them into a blender along with a bit of sugar and lemon juice. Blend and strain it. Pour into the popsicle mold and freeze it! Your summer popsicles are ready!
8. Tarts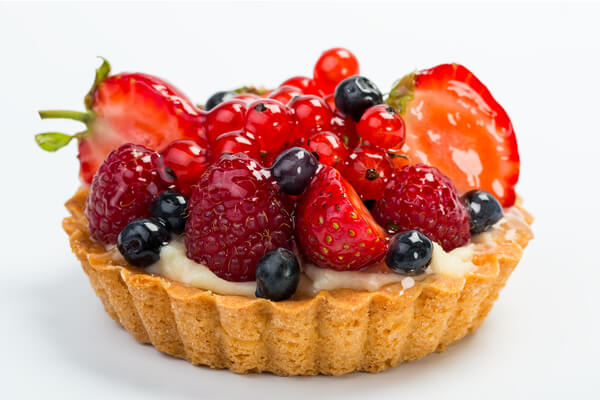 Tarts are a little time-taking but totally worth the effort. They are a great idea for your dinner dessert. Your family will relish it. Once you get the hang of it, it is easy to make.
Roll out the pastry and transfer it to a baking sheet. Prick it, and lather am all over it. Chill it until it firms up. Apply some beaten egg mixture on the edges of the pastry and sprinkle some granulated sugar all over and bake!
9. Iced Teas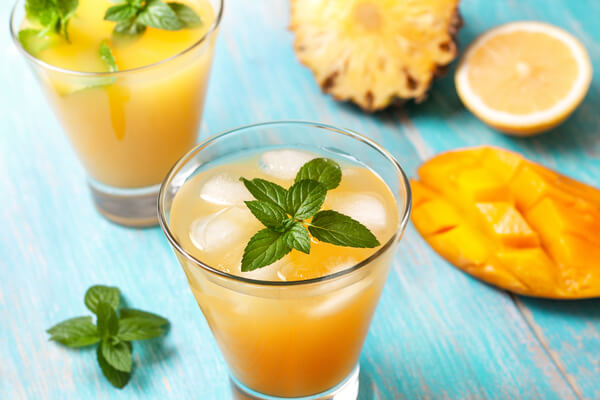 Iced tea is probably your favorite go-to drink when you're out, but why not prepare it at home with your favorite seasonal fruit? Strawberries, peach, raspberries are perfect for iced teas!
Boil water and sugar together and add tea bags, lemon juice, and your fruit to it. Strain and serve chilled! 
10. Ice Cream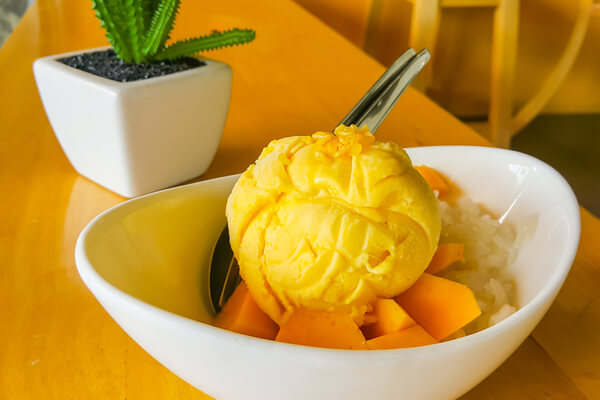 Did you know making ice cream at home is child's play? It takes minimal effort and very little time to prepare. All you need is three ingredients, and you are good to go! You can use bananas, mangoes, strawberries, etc., for this recipe.
Slice the fruit and freeze it for 2 hours. Add it to the blender along with whole milk and honey. Blend well until you see a smooth and creamy consistency. You can freeze it overnight or have it immediately for a soft serve. 
Conclusion
While some varieties like bananas, onions, and potatoes are common throughout the year, most are strictly seasonal, say, organic farmers. Researches have confirmed that au naturel foods are nutritionally rich when consumed in the right season. There is a correlation between eating what's in the season and keeping sicknesses at arm's length. For example, when eaten in winter, melons can lead to sore throat as they have cooling properties. They naturally have a high content of water and are packed with vitamins A and C and potassium. Eating them in their season, which is summer, they bring down the body's temperature. There are different ways of consuming these fruits if you don't like having them directly.