Who said healthy food has to be dull, boring, and complex? It can be fun, tasty, and easy-to-make! If you are into a lot of unhealthy, fatty foods, you can still gear up and switch to a healthy diet. But, first things first. It goes without saying that you need to forego your untimely cravings for salt, sugar, and fat on the path to health and losing weight. You don't have to forget all the rich biryani from a casserole, cheesy pizzas, and creamy cakes! Keep them for limited special occasions. Instead, include leafy greens, wheat, seeds, chickpea, grains, etc., in your regular diet. If you are making a face at the mention of all these, then you needn't! There are some amazing recipes involving these ingredients and some other healthy foods that could be prepared deliciously! Here are some mouthwatering healthy recipes that any out-and-proud foodie would love.
1. Jowar Medley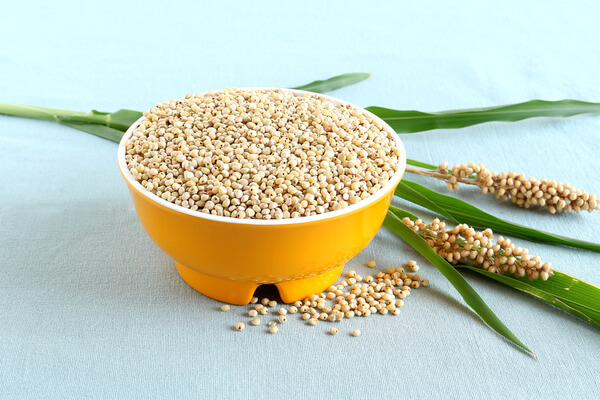 A bowl of healthy jowar medley is a healthy and tasty option at the same time. It is a perfect alternative to rice for your lunch or dinner. Jowar is a rich source of calcium, protein, and fiber, making it ideal for a nourishing meal. You can combine it with zucchini and baby corn for extra nutrition.
Boil the soaked jowar rice and season it with mustard seeds, green chilies, ginger, and curry leaves. Add the zucchini and baby corn along with yellow and red peppers to the seasoning and stir fry. Add salt and pepper. Cook everything well and store it in an insulated casserole.
2. Chicken Ball and Spinach Soup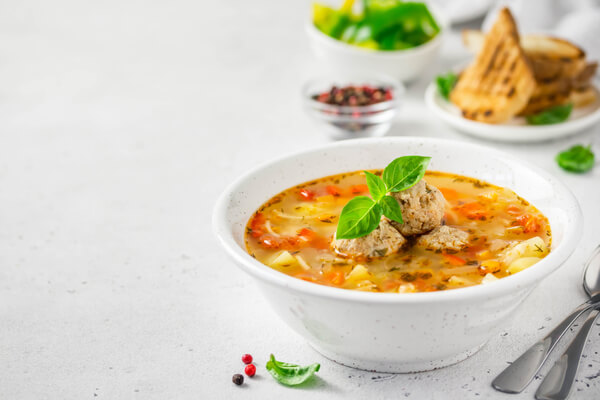 For those of you who loved popeye the sailor man, spinach could be a favorite. But, if spinach has you backing away from food, this recipe might come as a surprise. A warm bowl of this yummy soup can bring your hunger to rest with its mince balls, sprouts, carrots, and spinach. Make this on a rainy night for a light and warm dinner.
Place the mince mixture in the refrigerator and start preparing the soup with chicken stock. Add egg yolk and mince balls to the soup and adjust the seasoning according to your preference. The addition of lemon juice, carrots, and mushrooms will add to its goodness. Serve hot!
3. Lentil and Broccoli Chaat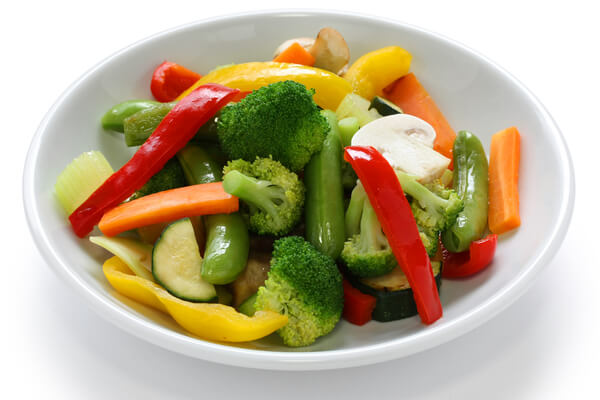 There is no better veggie than the good old broccoli out there, and when combined with lentils, it makes for a deadly combination. Add some tangy dressing, and your meal is done!
Season the trimmed broccoli florets with pepper, salt, and olive oil—charr them on the grill. Add potatoes, sweet lime, papaya, black beans to the broccoli and whisk well. Add the dressing and the methi sprouts. Mix well, and your salad/chaat is ready!
4. Healthy Tikkis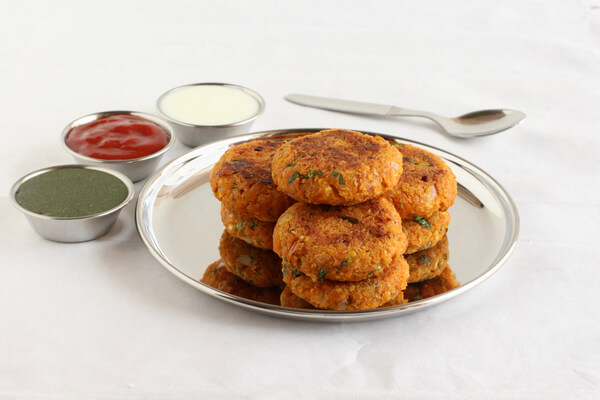 A perfectly healthy evening snack, this one is a good choice for both you and your family. You can forget all about the oily samosas and pakodas with these tikkis. Made of fresh veggies, these are gluten-free too!
Mix the boiled amaranth seeds with sea salt and keep them aside. Prepare the masala by adding garlic and onion to a pan. Add zucchini, red pepper, and stir fry with all the spices and some lemon zest, dry mango powder, and black pepper. Add the mixture to the amaranth and make patties. Coat in the amaranth flour and pan-fry them rather than deep dry. Serve with some sauce.
5. Parsi style fish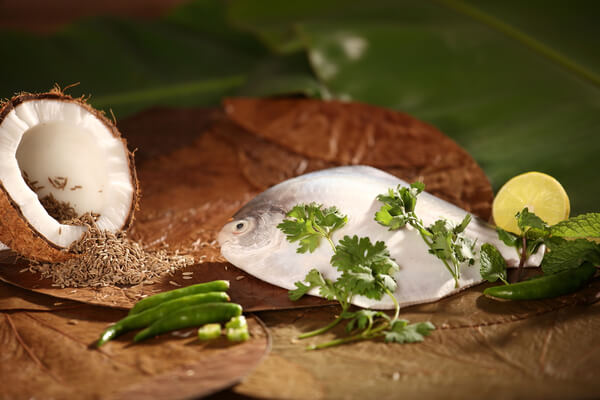 This Parsi delicacy is a great choice for your diet plan. Fish is all things healthy, and preparing it in this style adds to the health quotient.
Marinate the fish and keep it aside. Prepare the chutney by blending coriander leaves, cumin seeds, coriander seeds, curd, green chilies, and coconut. Add salt, red chili powder, and lemon juice. Place the fish fillets in the chutney and wrap each piece in a banana leaf. Steam it, and your fish is ready!
6. Oats Idly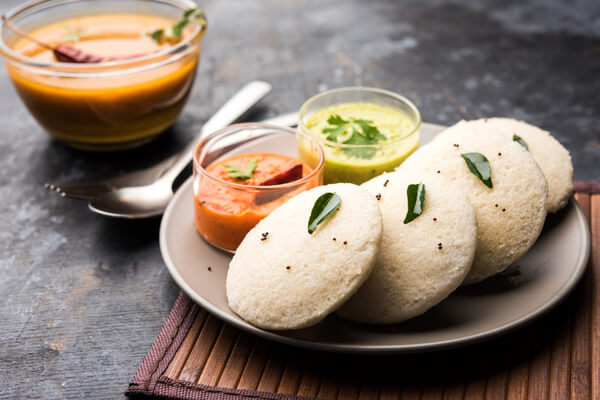 This recipe is more nutritious than the regular idly recipe. You can add lots of veggies for a scrumptious breakfast. Sambhar and chutney are not to be forgotten!
Powder the dry roasted oats and add cooked coriander leaves, grated carrots, and chopped chilies to it. Add curd to make a batter and pour the batter in the idli steamer and cook! Serve hot!
7. Chickpea Masala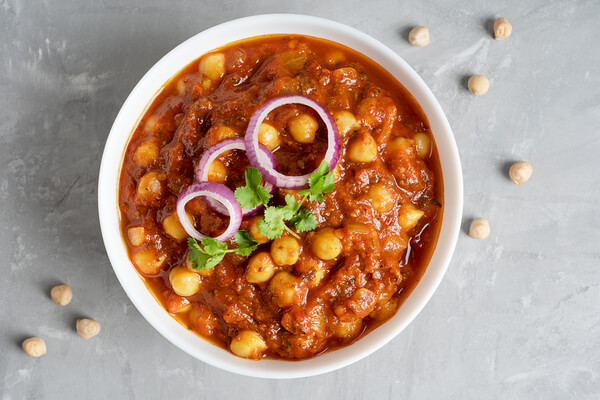 This Indian chickpea masala curry is an excellent accompaniment with bread or rice. It is gluten-free and utterly delicious.
Blend onions, green chilies, ginger, and garlic together, and add the mix to a pan. Add the spices along with chickpeas and tomatoes. Stir well until cooked. Garnish with some lemon juice and coriander leaves, and your dish is ready!
8. Black grapes and Carrot Salad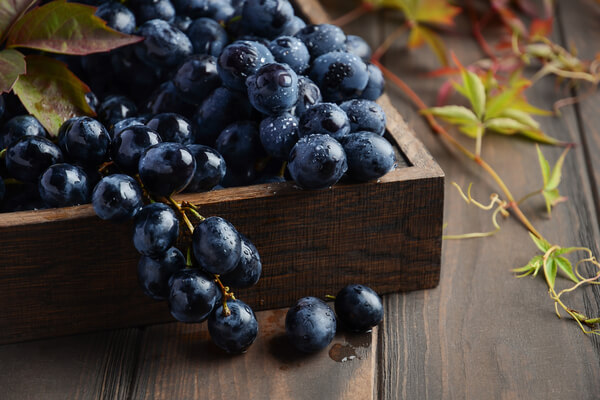 This creative and quick salad is for those days when you don't feel like making elaborate healthy meals but want to fix a quick one. It contains all the goodness of antioxidants, vitamin A, etc.
Mix almonds, raisins, spring onions, carrots together. Prepare the French dressing by blending vinegar, sugar syrup, mustard powder, salt, pepper, chopped onion, and garlic. Add them to the salad. Prepare the black dressing by blending black grapes, onion, garlic, red wine vinegar, honey, green chilies, olive oil, salt, and pepper. Add this mix to the salad. Serve at room temperature.
9. Melon and Kiwi Fruit Smoothie
When it comes to summer, it isn't easy to stay away from fizzy and sugary drinks. This smoothie recipe is an excellent alternative to avoid this temptation.
Add kiwi, papaya slices, grapes, melon slices, milk, plum, oats, and honey to a blender till you get a smooth consistency. Serve chilled!
10. Ragi Cookies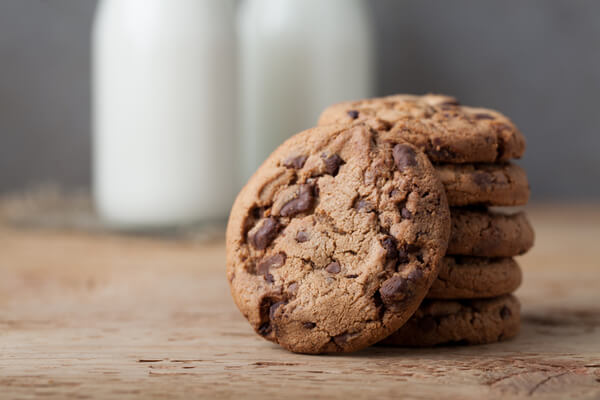 These protein cookies are yummy to the core and a healthy mid-morning snack. You can bake them in a large batch and store them in an airtight containers.
Mix the cardamom powder and ragi flour in a pan. Roast gently till the color gets darker. Add sugar and whisked egg to the mix and stir well. Add salt, dry ginger, oil, and mix well. Flatten the ragi balls bake them in the oven. Your cookies are ready!
Conclusion
It is never easy to suddenly switch to a healthy diet plan after being used to lavishing on tasty sweets, fatty burgers, and oily parathas. But, your body needs a break, not to mention your digestive system. Although it all boils down to your capacity to control, the taste buds are difficult to restrain. So, these recipes are great ideas to satisfy your taste buds and stay healthy at the same time. Including them in your regular diet routine can have lasting and positive effects on your body.