While COVID-19 has awakened everyone's need for maintaining good health and increasing immunity, a lot of you have taken it as a challenge to workout. Being stuck at home for so long is bound to have bored everyone, and what better way to make use of all that time in your hand than to work out and try some healthy recipes? Also, thanks to the lockdowns, the access to Swiggy and Zomato has decreased, thus leading to home-cooked food. It is said that staying fit is 5% workout and 95% diet. Indian foods tend to be more calorific, and it is essential to limit as many calories as possible. Also, if you are someone who loves to cook early in the morning to avoid cooking hassles in the middle of the day or evening, then hot cases or insulated casseroles are just what you need. Here are few healthy diet recipes for a fit you!
1. Chicken Ball and Spinach Soup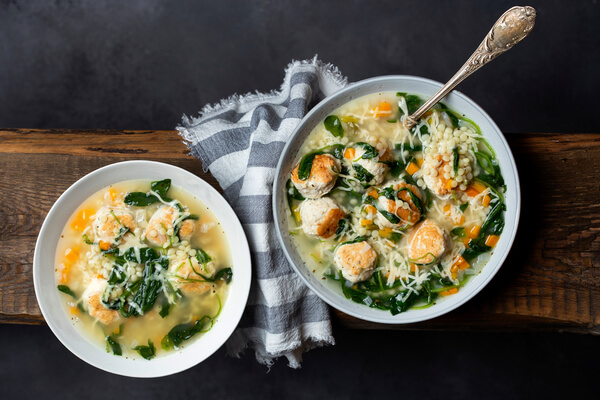 If any of you loved popeye- the sailor man, then spinach surely is a favorite. But, if you fall in the category of those who run away at the sight of spinach, this recipe might come as a surprise. A hot bowl of this delicious soup can end your hunger with its carrots, mince balls, sprouts, and spinach. Prepare this on a rainy night for a light, warm dinner.
Store the mince mixture in the refrigerator and begin preparing the soup with chicken stock. Add mince balls and egg yolk to the soup. Adjust the seasoning according to your need. The addition of carrots, lemon juice, and mushrooms adds to its goodness. Serve warm from a casserole when it is time to eat!
2. Oats Idly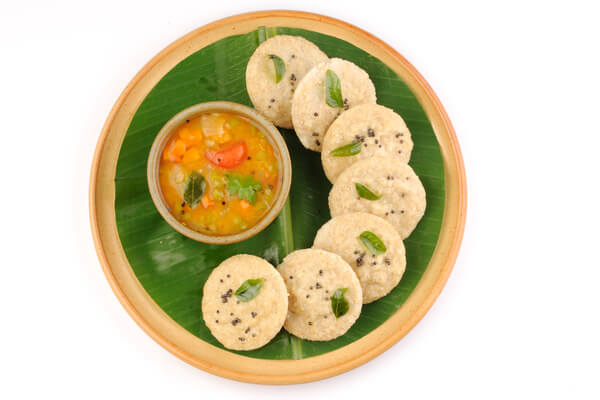 This recipe is a healthier and more nutritious version of the regular idly recipe. You can also add lots of veggies for a scrumptious and healthy breakfast. Do not forget the classic Sambhar and chutney!
Powder the dry roasted oats along with cooked coriander leaves, grated carrots, and chopped chilies. Add some curd to make a batter. Pour the batter into the idli steamer and cook! Don't forget to serve hot from a hot case!
3. Chia Pudding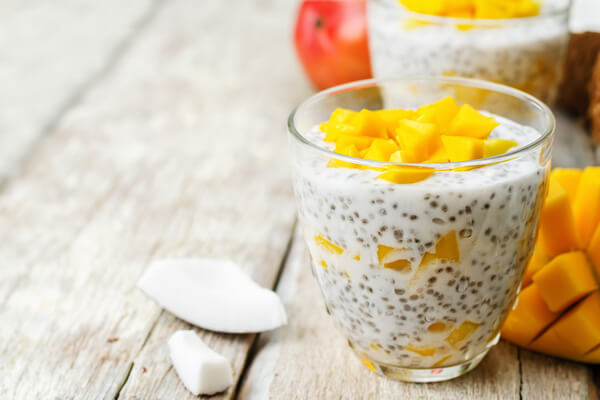 Omega-3 fatty acids are excellent for your health and skin, making them a great choice for breakfast. The chia pudding is tasty, and the plus point is that it's a make-ahead recipe, saving your time immensely. It is has a good amount of fiber, helping your body debloat. What more do you need in the morning?
Take a mason jar or a bowl and add some coconut milk, honey, and chia seeds. Mix well and store in the refrigerator. When you later remove it, the seeds need to be gelled and the pudding thick. Garnish with lots of fruits like strawberry, kiwi, and mango! Serve it cold and enjoy it!
4. Chickpea Masala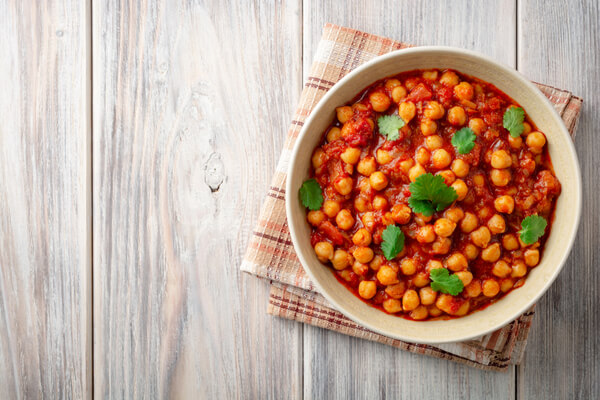 This Indian chickpea masala curry is a yummy accompaniment with rice or bread. It is gluten-free and absolutely delicious.
Blend onions, ginger, green chilies, and garlic together. Add the mix to a pan along with spices, chickpeas, and tomatoes. Mix well until it is cooked. Garnish some lemon juice and coriander leaves. Your dish is ready! Store it in a hot case to retain the freshness.
5. Spinach Rice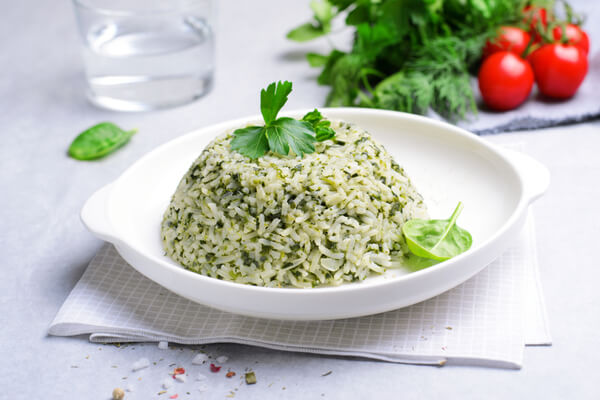 Spinach Rice is a healthy one-pot meal that is vegan and gluten-free. It is cooked with a fair amount of spinach and spices. Kids will simply love it! Serve it with some yogurt, a lentil, or curry for a great taste!
Heat a heavy bottom pan and add some oil. Add cashew nuts, cumin, and whole spices once the oil is hot. Add green chilies, sliced onions, and ginger-garlic paste. Add tomatoes and once they turn soft, add green peas and the spinach leaves. Next, add lime juice, coriander powder, coriander leaves, turmeric powder, garam masala powder, water, and the rinsed basmati rice, and allow it to cook. A yummy meal is ready!
6. Melon and Kiwi Fruit Smoothie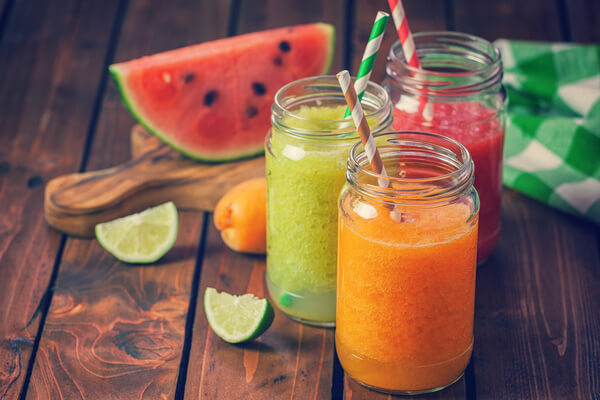 When it comes to summer, it is not easy to stay away from sugary and fizzy drinks. This smoothie recipe is a perfect alternative to avoid temptation.
Add grapes, kiwi, papaya slices, melon slices, plum, milk, oats, and honey to a blender till you get a smooth consistency. Serve chilled!
7. Baked Eggs with Yoghurt and Spinach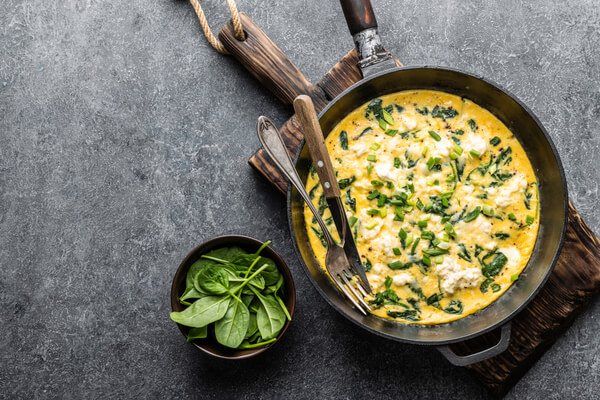 Bring some twist to your weekday mornings or rather mid-mornings with this mouth-watering recipe. It has a tinge of spice, and the addition of yogurt and spinach adds flavor to it. Eggs are a powerhouse of protein, making them an excellent choice for breakfast.
 Add some yogurt, salt, and garlic cloves to a bowl. Place a pan on the stove. After it heats, add a little oil and butter. Add spring onion and let them cook. Later add spinach and lemon juice with a dash of salt. Keep stirring for few minutes and take out half of it, and add it to a bowl. Spread the other half and create some space in the center. Crack an egg in this space and allow it to cook. Add some salt and chili powder and cook for few more minutes. Garnish with some oregano on the top. Add a little yogurt over the eggs and serve hot!
8. Healthy Tikkis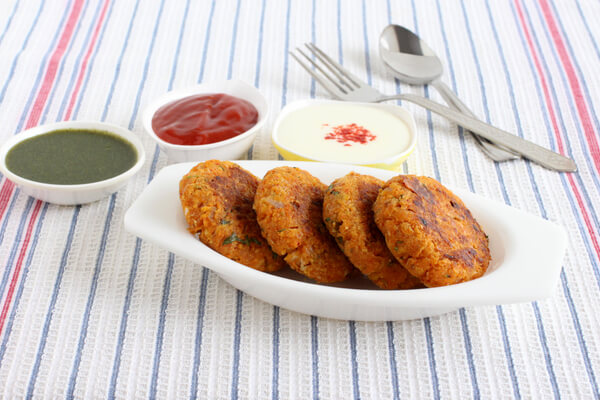 A perfect healthy evening snack, this one is a good choice for both you and your family. You can forget all about the oily pakoras and samosas with these healthy tikkis. Made of fresh veggies, these are gluten-free as well!
Mix the boiled amaranth seeds with some sea salt and keep them aside. Prepare masala by adding garlic and onion to a pan. Add zucchini, red pepper, and stir fry. Add all the spices along with some black pepper, lemon zest, and dry mango powder. Add the mixture to the amaranth and prepare patties. Coat them in the amaranth flour and pan-fry them rather than deep dry. Serve with some sauce.
9. BBQ Chicken Quinoa Casserole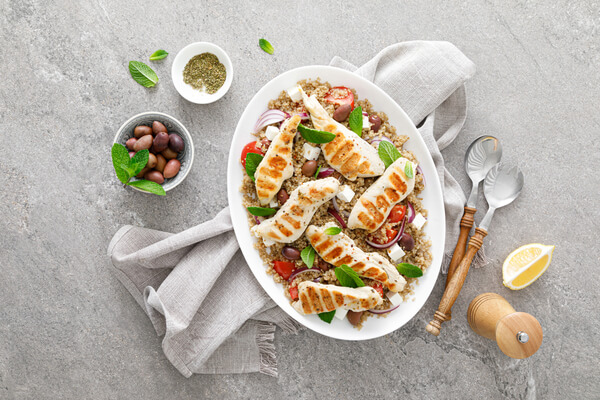 Did you just make a face at the mention of quinoa? This recipe is a little different and unique. You can stick to your healthy diet and still have tasty food. No additional calories but lots and lots of yummy food! Your wish has come true!
Take a baking dish and add the cooked quinoa, shredded cooked chicken, BBQ sauce, shredded cheese, corn, and black beans. Mix till well combined. Add some cheese on the top. Bake for a while. Remove the dish and add some BBQ sauce with your choice of garnishing. Serve hot or store it in a casserole until you are ready!
10. Organic Oats Porridge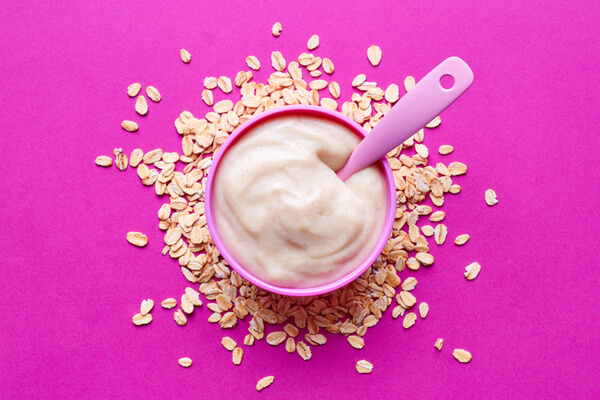 This delightful recipe, in addition to cinnamon, apples, flax seeds, organic oats, cinnamon, and a dollop of honey, is a great way to start your day.
Soak oats in water for a few minutes. Heat milk in a pan and add apple and some cinnamon powder. Add flax seeds and sesame seeds in a separate pan. Toast it on medium flame. Add the mixture to the milk. Add the oats and cook for a while. Pour the porridge into a serving bowl, add some honey and garnish with raisins.
Conclusion
Your diet plays a vital role in building your immunity and keeping you fit. Choosing foods and recipes which will help you maintain a balanced diet and limit your calories.