Our metabolism is usually at its peak during lunch hours and needs to be the perfect balance of protein, fiber, sugar, and fat. We only get the leisure to eat food that is not packed in  casseroles during the weekends. We need to make sure that the food we eat is not only tasty but also healthy.
10 Lunch Ideas to Make Weekends Special
Indian food is filled with perfect choices to make your weekend lunch special and healthy and tasty at the same time. We have curated a list of delicious Indian recipes that make great a menu that you can cook during your weekends and enjoy with a glass of your favorite cocktail.
1. Dal Makhani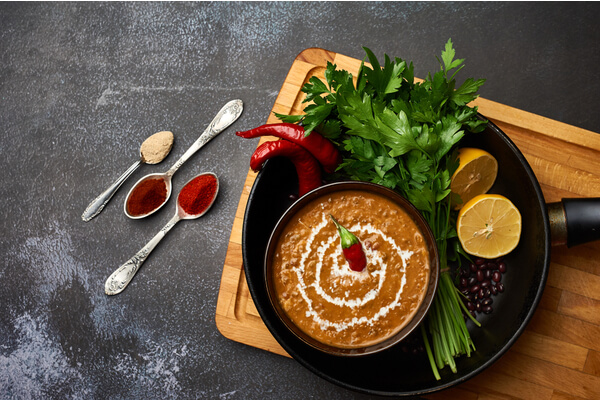 The quintessential North-Indian delight, Dal Makhani is an irresistible dal dish, loaded with butter. This Punjabi staple recipe has many variations found in different regions of our country and even abroad. Loaded with butter, you can serve this luscious, creamy dal recipe with naan, paratha, or rice. Store it in a casserole to enjoy with your family at meal time.
2. Masala Bhindi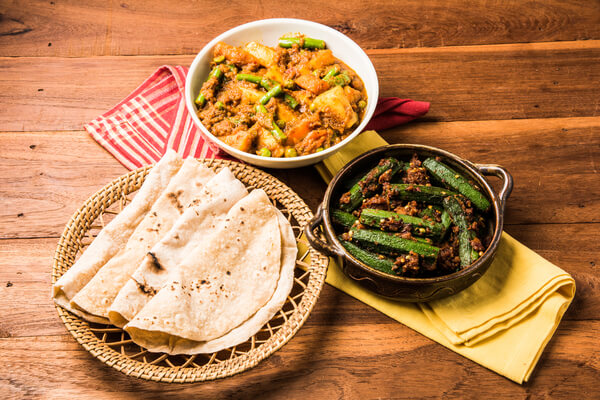 Prepared with freshly bought okra, mustard oil, fennel, and cumin seeds, and finely chopped onions and ginger, this recipe is a delicious side dish that can be cooked in a jiffy. Add a pinch of amchoor to give it a tangy twist. Masala Bindi can be all set to feature regularly in your weekly lunch menu. It is so easy and fast to cook that you can store it in a hot case and enjoy for the next meal.
3. Shahi Egg Curry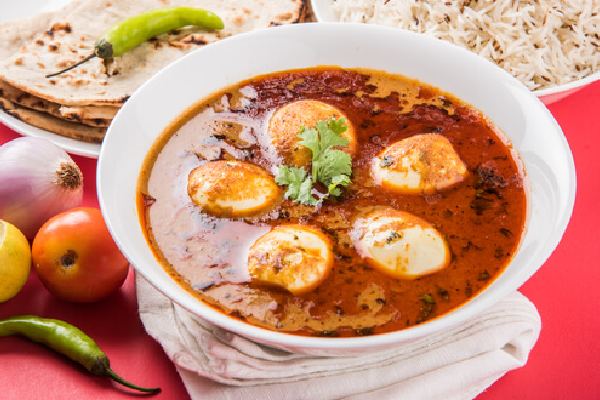 The most favorite thing about eggs is that it can find their place in any meal of the day. Prepared with yogurt, garlic, fresh coriander, onions, and a whole lot of Kasuri methi, this mildly-spiced egg curry can be paired with anything, from chapati to biriyani, depending on your choice. This is the perfect dish for your special lunch at weekends, or even for the party that might consider hosting later on, just make sure you store it in a  casserole to keep warm.
4. Allahabad ki Tehri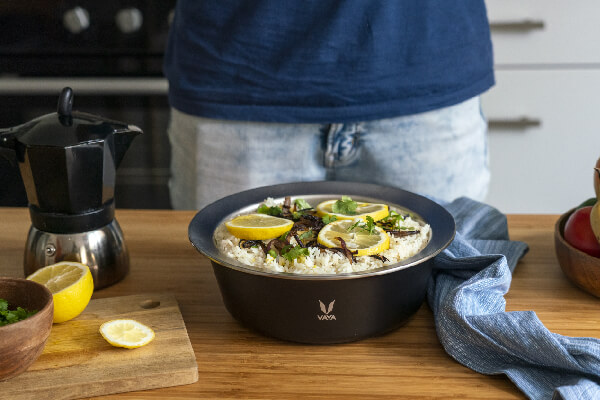 Originating from the state of Uttar Pradesh, this aromatic rice dish is prepared with a lot of vegetables, spices, and desi ghee. Cook this for lunch accompanied by a bowl of curd. Who thought even vegetarian food in a casserole could be so fun and tasty too, right?
5. Kolhapuri Vegetables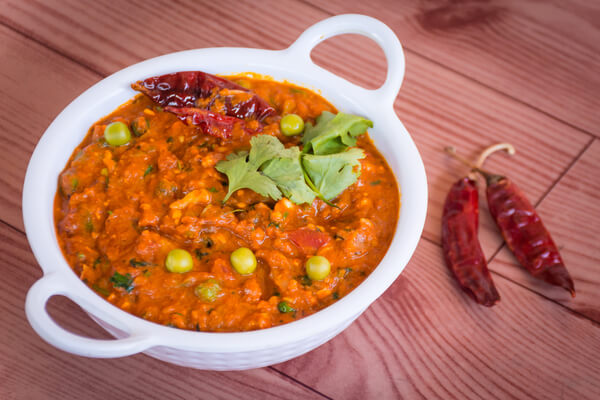 You can trace the roots of this vegetarian dish to Maharashtra. Prepared with a string of vegetables, grated onions, cloves, cinnamon, and many desiccated coconuts, this spicy recipe is the perfect choice for your special weekend lunch ideas. Store it in a casserole and set this absolutely healthy dish for lunch for your children. 
6. Low-Fat Dahi Chicken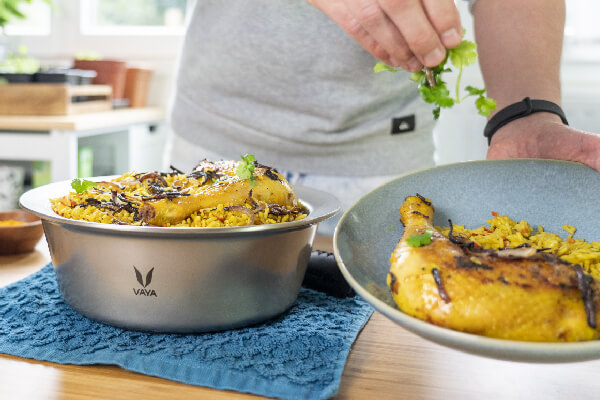 Any list of lunch ideas is incomplete without a chicken recipe or two. If you want your chicken recipe to be low on calories, this one is perfect for you. Prepared by marinating chicken pieces in a mix of red and green chili, turmeric, tomatoes, garlic paste, and fresh coriander, this dish is healthy and tasty. Consider packing it into a hot box and make it your go-to lunch option for the weekend lunches. 
7. Gujarati Kadhi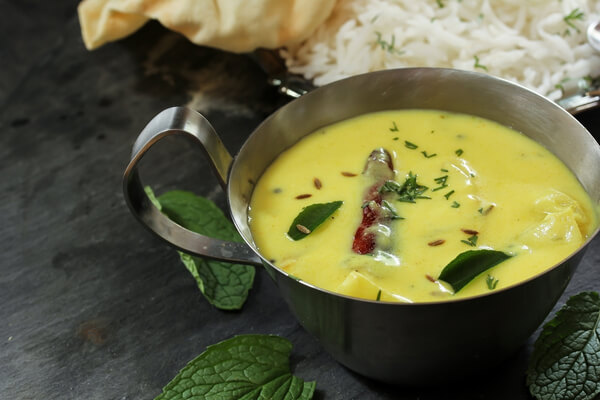 Prepared with curry leaves, yogurt, gram flour, and ginger, this recipe is a staple in almost every Gujarati household. The Gujarati Kadhi is easy to make and delicious, but the light and cooling curry wards off the heat. Pair this curry, undertoned with a tinge of sweet and sour, with rice for a whole meal. Who knew even traditional vegetarian food could end up being so tasty? Store some in hot case, and serve warm during a meal time.
8. Chana Kulcha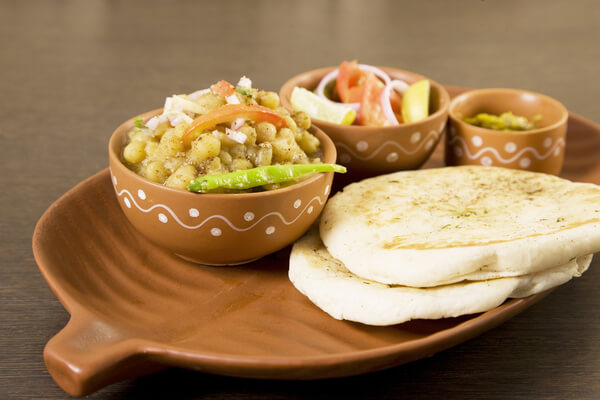 Loved throughout the country, this quintessential Punjabi food item is one classic dish that never goes out of style. You need very few ingredients to prepare this dish – ginger, cumin, coriander, carom, and some mango powders to lend the chana its tangy, sour taste. The great thing about this dish is that you can have it from a hot case for breakfast, lunch, and even dinner too. 
9. Bengali Aloo Dum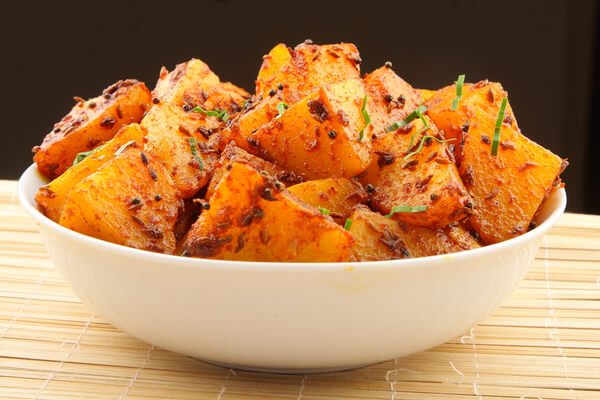 This delicious recipe of potatoes is courtesy of the land of Bengal. The potato is simmered in a mix of spicy tomato, onion, garlic, and yogurt gravy. The potato is simmered in the dum aloo masala for a good 30 minutes until all the flavors are absorbed. Serve this dish along with Lucchi, Cholar Dal, and Lauki Raita for a delicious meal with your family. This is perfect for packing in your hot case and enjoying for next meal. 
10. Butter Chicken
This is one recipe present in menus of almost every occasion, irrespective of the state you are in. A creamy delightful chicken dish with simple flavors, this recipe is a must-try for any special weekend plans you have. Serve it along with Butter Naan, Smoked Dal Makhani, and pickled onions, all from sets of casseroles, to have an authentic Punjabi style lunch. 
Conclusion
With an exhaustive household chores list, pending office work, and a house to clear, cooking might seem to be a daunting task during the weekends. Especially those days being the only time of the week which was supposed to be our leisure time. And even if we can muster out the will to cook, we end up preparing the dishes we always cook. But do not order from that restaurant that is on your speed dial. If truth be told, there is a war on health going on, and the only way to make it through is to ditch packaged and processed food. Cook something easy and spend quality time with your friends and family and get a break from the hectic day-to-day life. What else you need for a delightful weekend, right?