A healthy diet can have positive effects on your child's health. It helps them maintain weight, stabilize their mood swings, sharpen their minds, and avoid health issues. A healthy diet can also have profound effects on emotional and mental well-being.
A kid's plate, when visually appealing, motivates them to eat! Kid's meal time is also the best time to educate the child about healthy food. Variety is the key to a healthy and balanced diet because each item on the plate has a unique mix of nutrients. Nutritionists suggest filling half a plate of your kid's meal with colorful vegetables and the other with grain and proteins. Also, good fat is a necessary part of children's platter but in limited amounts.
Egg masala served warm from a casserole, whole wheat served rotis served fresh and soft from a hot case, and mixed vegetable noodles served for lunch in an insulated lunch box – the sooner you introduce nutritious choices, the easier they will develop relationships with healthy food items. Here are a few must-have foods that you can include in your kids' meals every day.
1. Eggs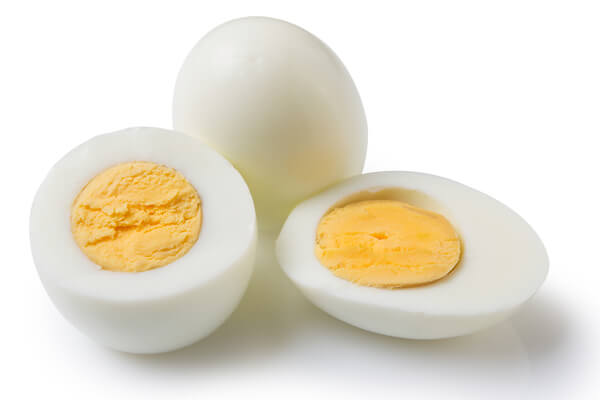 Eggs are an excellent source of Iron, protein, fat, and vitamins, helping your kids grow strong, smart, and healthy. Eggs are favorable for toddlers and teenagers alike. It's good for kids to eat an egg daily. They contain omega 3, which helps in early brain development and stronger memory. You can't deny that kids have their preferences on how they like to eat, especially eggs. They are easy to make in any form, but it's tricky to get the right option. Whether you make the scrambled egg, boil it or fry, the idea is to make it more exciting and disguise them in any friendly shape; star, heart, square, or simply a circle, using an egg stencil. Another way to serve eggs to your children is by making egg muffins or egg rolls.
2. Whole Grain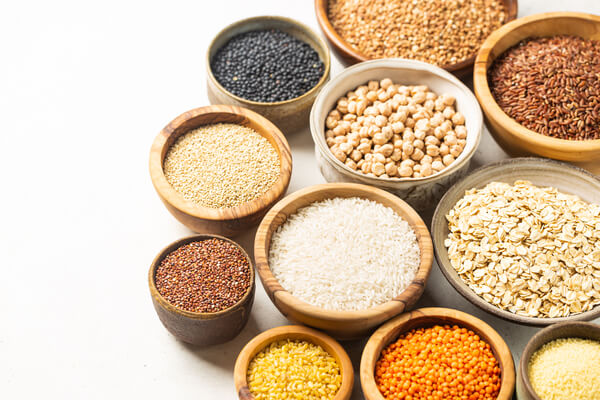 Whole grains are the best source of nutrients for children. Most parents want to add this to their kid's plates, but there is always a grapple between healthy choices and pleasing them. Research shows that most kids are taking grains far less as compared to their daily intake needs. Morning is the most suitable time to add whole grains to a family's diet because most breakfast foods are available in whole grains. Get any ready-to-eat organic cereal containing grain such as rolled oats, muesli, or wheat flakes. To make it more nutritious, add honey, some fruits, or whole grain biscuits. A whole grain bread or buns are also a good choice for breakfast or after-school snacks. Give slice with fruit jam, packed in their hot boxes.
3. Veggies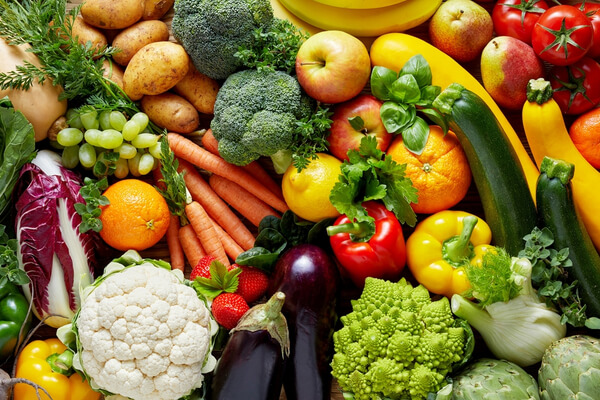 Kids and adults alike don't choose to include veggies in their daily meal plans. It is easy to get bored or tired with the lack of variety and flavor. For kids, you have to pick a few tricks and disguise the veggies. Think of more color and variety of vegetables instead of one, and that's the best formula to appease them. Each color provides different nutrients: Green leafy are high in Iron, Carrots, and beetroots in orange and red have vitamin A, K, and Iron. Any color peppers are loaded with vitamin C. White and green cruciferous are packed with vitamin A and B. Throw a homemade pizza night once a week at home, bake a pizza with the choicest veggies homemade cheese topping. Watch your kids declare a weekly pizza day too!
4. Yogurt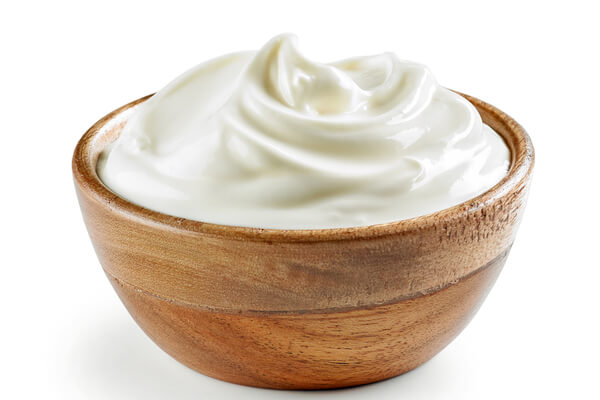 Yogurt is a great source of probiotics, friendly bacteria, and calcium. It is also called baby food. Making yogurt at home is a common practice in India; if you can't always buy plain yogurt. It is easy to flavor plain yogurt with fresh fruits such as berries or sprinkle a whole grain cereal. You can decorate your kid's plate with yogurt and fun parfait with fruits. A crunchy layer of granola, crackers, and nuts will surely enhance its taste. You can also make a smoothie of yogurt and fresh fruits, cleverly add little sugar or honey to give it a better taste. Fill it in an insulated tumbler and place it beside your kid's play area on summer days and after their playtime.
5. Beans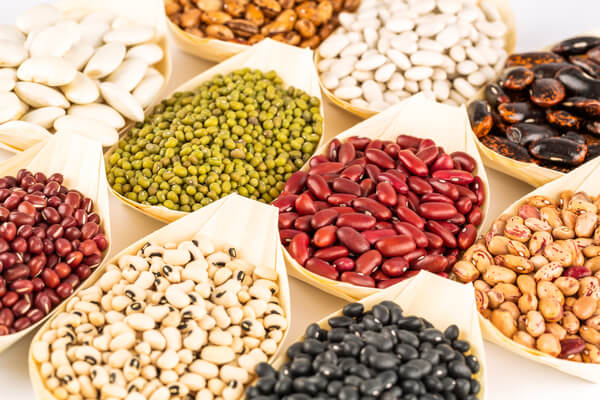 Beans are called humble super-food. They are rich in fiber, protein, and Iron. They are easily available, cheap, and demand little time for preparation. You can also use tin beans by removing extra sodium. Beans take on the flavor of what spices you paired them with. Make a bean soup add some peas and chicken cubes, flavor it with tomato sauce. You can also add them in pasta with pesto sauce and topped it with Parmesan Cheese to make it healthier and more acceptable.
6. Avocado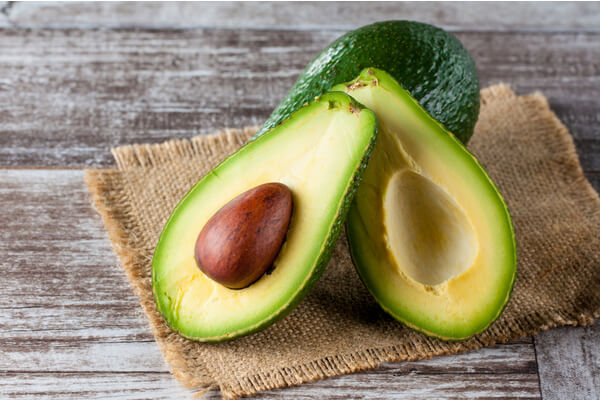 Avocado is one of the best options to add healthy fats to your kid's diet. It decreases inflammation and controls the cholesterol level. Kids love to eat it with a spoon, mashed on toast, or add in salads. Prepare avocado pesto, which is like a sauce. You can eat it with noodles, chapatis, bread or pasta. Even better, make an avocado smoothie by adding seasonal fruits to it. They'll ask for more!
7. Sweet Potatoes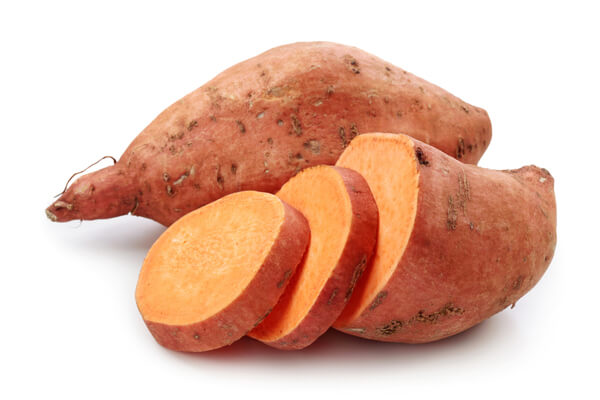 Sweet potatoes are a naturally sweet treat that is rich in nutrients. The orange flesh of this food is a bursting giveaway of carotenoids. Just cook them in the microwave and mash them. Use them as topping on garlic bread slices or whole wheat bread buns or slices. You can make sweet potato pancakes or pie for breakfast too. Serve it with a glass of milk or any healthy drink to get extra nutrients.
8. Nuts
Now experts agree to add nuts even in a toddler's meal. Nuts provide omega 3, protein, zinc, and fiber. It's better to place them in airtight jars to retain their freshness. For the easiest way, you can make nut butter, add it to pancake and muffin batter, or in cereal and oatmeal. This way, they are easy to swallow and digest. Homemade ice cream with a variety of nuts like almonds, walnuts, peanuts, cashews, etc., as a topping is also a perfect choice for kids and adults alike. PLEASE NOTE: Always check if you have allergies before consuming nuts. Consult your doctor, if necessary.
9. Orange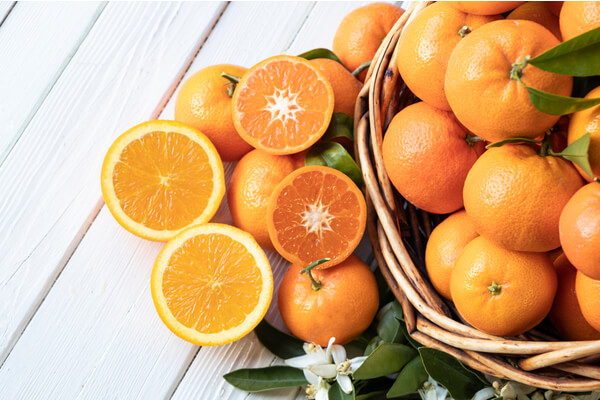 Depending on how you present, kids cannot deny a fresh orange juice. Apart from attractive color, they are rich in vitamin C, which aids in digestion and helps to boost energy.  It easy to prepare and enjoy fresh ripe orange without any hassles. Plan a picnic, make your orange juice in a blender with ice. Fill an insulated tumbler with orange juice, add some salt for taste and enjoy it at the beach with chicken sandwiches or any snacks.  You can also enjoy orange ice cream popsicles at home.
10. Apple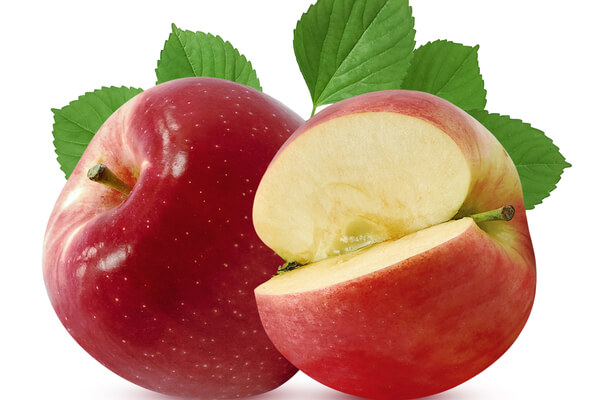 Go with your kids on an apple-picking adventure. Apples taste best when they are fresh and raw. They are packed with Iron and vitamins, helps in digestion, and activates the immune system. You can also bake some apple chips add some fruits for a tasty snack. You can also add apples to your homemade custard, a dessert well-loved by children. Try to tempt your kid to have a smoothie! Blend apple and chia seeds with some honey as a sweetener. 'An apple a day keeps the doctor away' is a perfect reminder and a motivator.
Conclusion
Children tend to copy adults. You can be a great role model to get them started with healthy and balanced diet. Cauliflower clouds and oatmeal owls will take them to a magical land and help them embrace food without fuss. So, go ahead and beautify the plates!