If you frequent social media platforms, you might have seen that many influencers flaunt a shiny tumbler anywhere they go. Tumblers are the most recent rage among the youth and the office-going demographics, and for good measure. A tumbler is a handy object to carry your liquids with you wherever you go. You can use tumblers for a wide variety of functions other than carrying hot or cold liquid food.
Ranging from medical purposes to saving the environment, there is quite simply nothing the trusty tumbler cannot do. If you're looking to purchase a tumbler, make sure to buy a stainless steel tumbler for best use.
10 Reasons You Need an Insulated Tumbler
There is no end to what you can do with insulated tumblers. You can customize a tumbler to your liking before you purchase it. Apart from that, tumblers come in useful for beverages that needs to stay at a certain temperature. There are endless advantages when it comes to a tumbler
Here are 10 reasons you need an insulated tumbler:
1. Helps to Carry Hot or Cold Liquids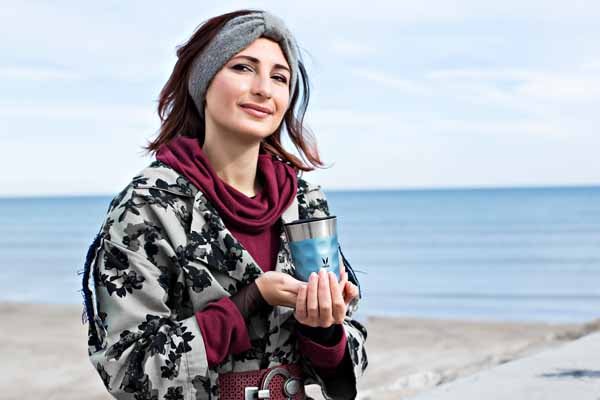 Tumblers are highly useful when you have to carry food, especially liquids. You can carry a variety of liquids if you need to carry food to parties, picnics, office lunches, etc. The insulation helps to keep hot foods hot for a long time. You can put hot food like steaming soup, hot tea, rasam, congee and other food items. You can be sure that your insulated tumbler will keep the food hot for a while. Conversely, cold foods like cold soup, vichyssoise, cold drinks, salads, creams, and more, can be safely kept cold for long periods. You can be sure that your food will stay safe without spoiling.
2. Saves Costs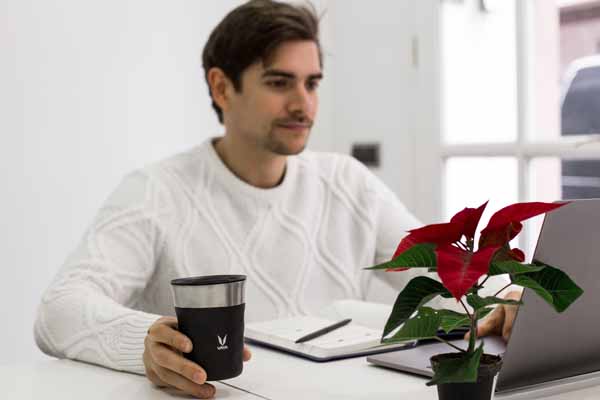 A tumbler helps you save a pretty penny when it comes to cost-cutting techniques. Think about the number of disposable mugs, glasses, and bottles that you use daily. Not only do they end up creating waste, but they also cost a lot. When you add up after a day's spending on disposable cups and bottles, you will realize that  you spend more than you can afford. A reusable insulated coffee mug with lid is much more cost-effective than a venti or grande cup of coffee. Purchasing an insulated tumbler saves you considerable money. 
3. Helps the Environment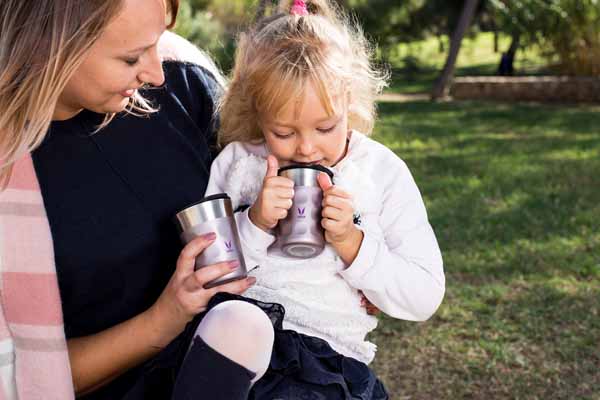 Pollution is one of the most  prominent reasons why Earth is facing so many calamities. Most disposable containers are made of plastic. Plastic clogs up landfills, sewers, drains, seas, rivers, etc. On the other hand, a one-time purchase tumbler makes all the difference in the world. Tumblers can be reused for years without breaking down. A stainless steel tumbler is worth its weight in gold when compared with pollution-causing disposable containers.
4. Medicinal Uses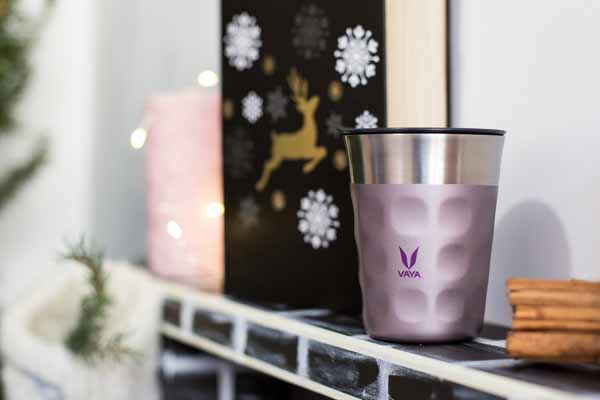 Certain medicines need to be kept at a cold temperature to be useful. Medicines like vaccines or insulin have to be stored in a cold place. This becomes impossible in places where temperatures can reach unbearably torrid heights. Insulin vials for diabetics also need to be stored in low temperatures. Insulated tumblers offer protection for these meds from the heat. You can put ice and store the meds safely for a considerable few hours. 
5. Easily Portable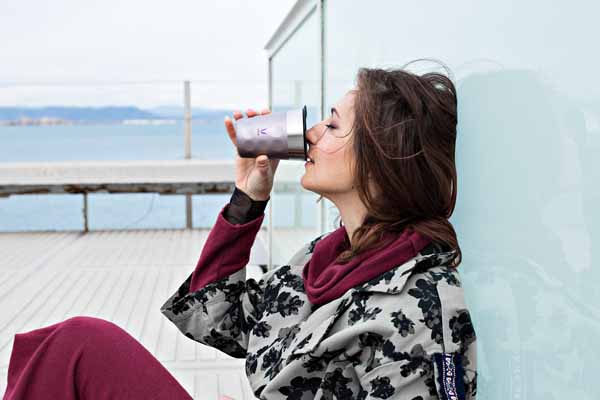 A tumbler can be easily carried to and for. It is portable without becoming a weighty burden. You can carry a variety of hot liquids in an insulated tumbler for more than a few hours without spoilage. Cold liquids or food can also be kept cool for a long time. You can carry tumblers anywhere with ease.
6. Can be Cleaned with Ease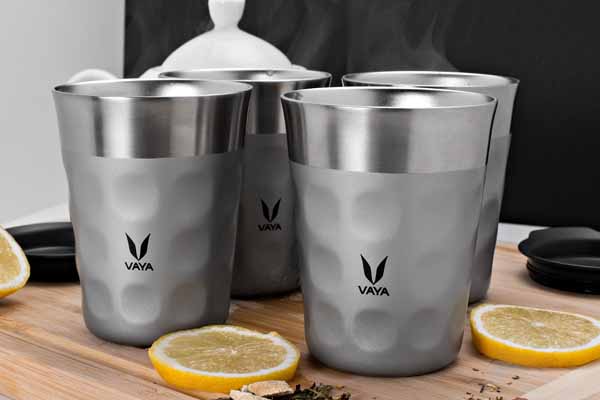 One of the main issues with plastic bottles and cups is that they cannot be cleaned properly. This leads to bacteria residing and increasing its numbers in hard-to-clean places. Contaminated containers can cause food poisoning, upset stomachs, and in some cases, death. Unlike plastic, however, a brass or steel tumbler does not allow for bacteria to grow. You can easily clean tumblers and sanitize them accordingly,
7. Tumblers Are Durable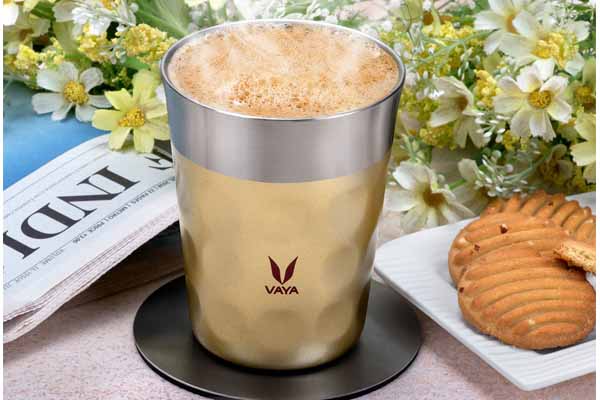 One of the many advantages of using tumblers is that they are very durable. It does matter how many times you drop it, scratch the surface, or dent it. A hardy tumbler will never let you down. You can use a stainless steel tumbler for a long time without having to replace it. It is very useful for children, athletes, and people who don't have accurate motor skills. 
8. Free from Chemicals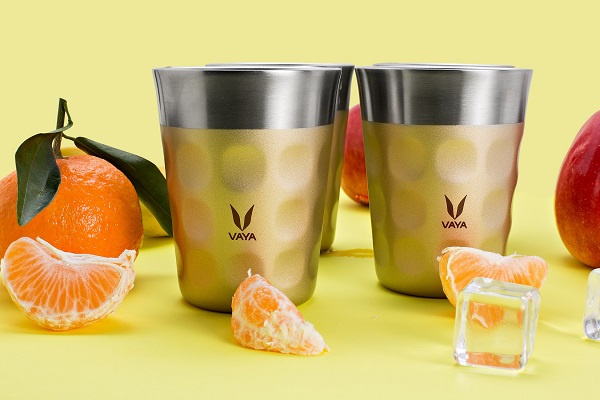 One of the most harmful chemicals that plastic containers like cups and bottles contain is Bisphenol-A, also known as BPA. BPA is known to cause a variety of health concerns. The BPA-free movement has gained large traction over the years. Unlike plastic, steel is naturally free from BPA. Therefore, the stainless steel tumbler is an excellent alternative.
9. Style Factor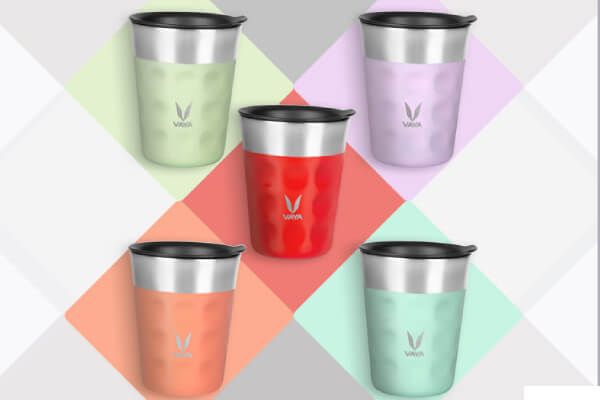 Insulated tumblers come in different sizes, colors, styles, etc. You can choose a tumbler that matches your style. You can get insulated tumblers for various uses – narrow ones for coffee or tea or thick cylindrical ones for water. There are multiple types of tumblers for various uses and foods. Or, if you are looking to save money, you can purchase a single tumbler and use it for various purposes.
10. Can be Reused for Ages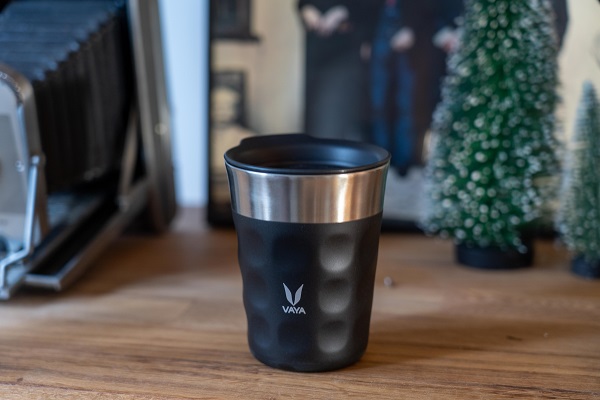 Only 9% of all plastic ever created is completely recycled. It takes a long time for plastic containers to dissolve. Even most paper cups cannot be recycled – too many chemicals make them unviable for reuse or recycle. Tumblers, on the other hand, can be reused for years before you discard them. A tumbler glass, for instance, can be recycled if it breaks. Steel tumblers can be easily reused.
Conclusion
Tumblers go a long way when it comes to praxis. The innumerable uses of a tumbler are unmatched by any other utensils or dishes. The tumbler is here to stay. You can choose a steel tumbler to reflect your tastes. However, you must admit that apart from the attractive stylish factor, insulated tumblers are very handy.