Aren't we all hungry all the time? Or maybe it is just a particular craving for some fried wontons or some mutton ghee roast. Whatever you are craving or you want to eat always takes your calorie count on a toll. If your diet consists of only warm deep-fried potatoes from a casserole, and when you think of a snack, your heart says pizza, then you really need to make a switch towards something healthy. Read this article if you want to bridge the gap between healthy and snacking!
10 Healthy Snacks That You Can Choose
1. Avocado and Toast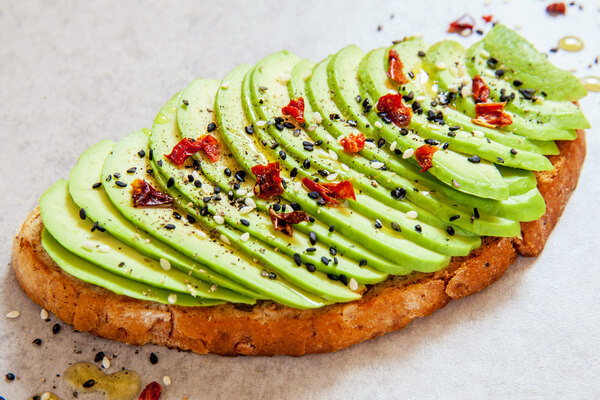 Guacamole goes with anything. You can add some chopped onions, tomatoes and garlic in with a drizzle of olive oil. Use this spread on top of your toast with seasonings of your choice and enjoy your light and super healthy snack. If you feel like having a protein, you can also add an egg, tofu or some chicken strips on your toast.
2. Hummus with Fruit Sticks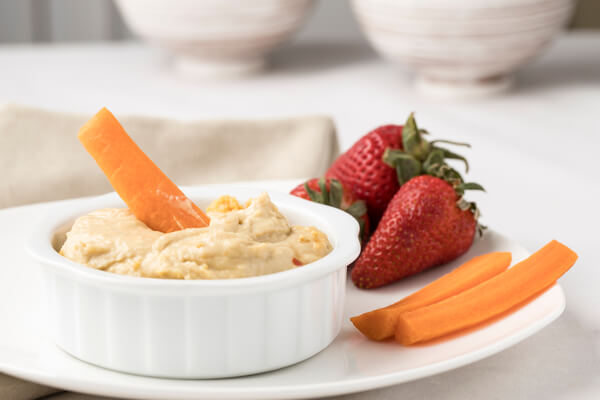 If you are fond of hummus, then you know how there are multiple ways to make hummus and how it is super tasty and healthy at the same time. Replace the chickpeas with peanuts and follow the same process for the hummus recipe as you want. Once your hummus is ready, chop some fruits into thin slices and dive right into your meal. It can also be a hit party snack if you are hosting people trying to step up with their fitness routines.
3. Oats Cookie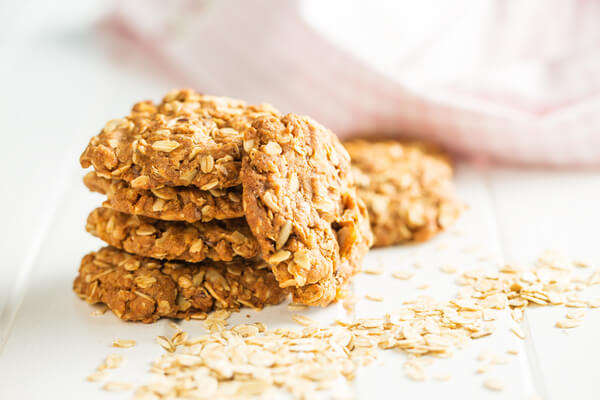 You must love a brookie every hour, but how about some change? Oats cookies will not give you a sugar rush, but practically they are super healthy and easy to make. Use your usual cookie ingredients and add 3 cups of Oats. You can also go for alternate sweeteners. Bake them and store them in an airtight containers to keep them fresh and crunchy.
4. Banana Chips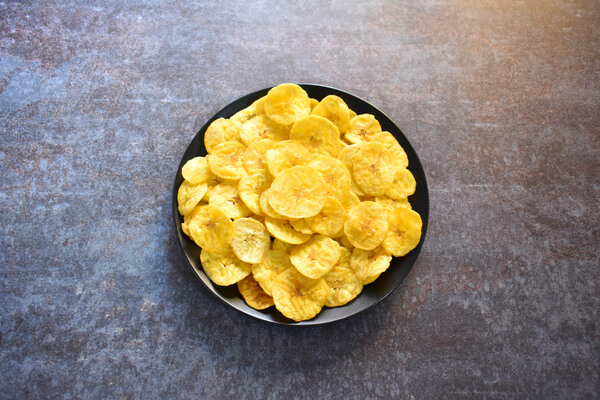 If you want to snack something and feel nostalgic about it, then just go grab a pack of banana chips. You can also make them at home, as they don't require any unusual ingredients. Slice some green bananas and add your seasonings (chilli, salt, pepper and some turmeric). Let them rest for a minute, and then toss them into the air fryer.
5. Smoothie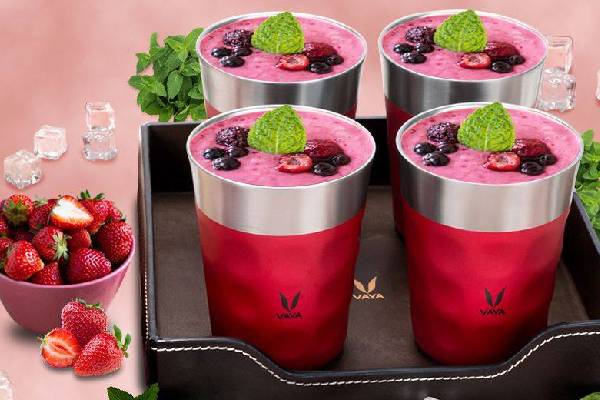 In the history of a heavy healthy snack, a smoothie is a clear winner. The best part is that you can make your smoothie using anything. Simply add a couple of fruits you like and some yoghurt, oats, and a sweetening agent (optional) into a blender. Once the mixture is foamy and smooth, transfer it into a glass or an insulated tumbler. You can top it off with some fresh-cut fruits and chia seeds.
6. Foxnuts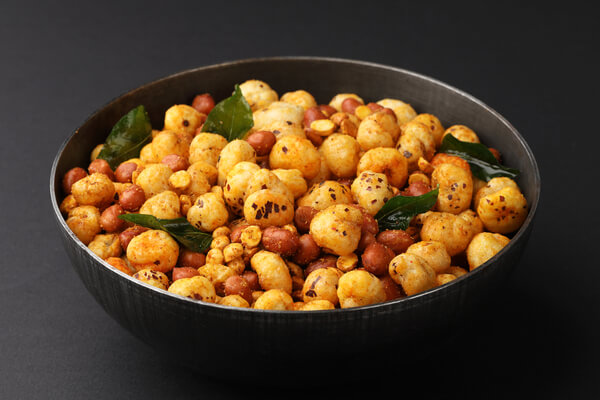 You might mistake Foxnuts as a light, airy alternative to popcorn, but in reality, it is the powerhouse of nutrients. Foxnuts are raging in protein, fibre, magnesium and a lot of other nutrients as well. According to nutritionists, a handful of foxnuts can give you the energy to last the day. They are also detoxifying and anti-ageing agents, so you are technically getting the best out of everything. Also, if you feel hungry too often, then Foxnuts will help you with that as well! With the low glycemic index, Foxnuts will release glucose in the blood slowly, and as a result, you will feel full for a long time.
7. Fruit Salad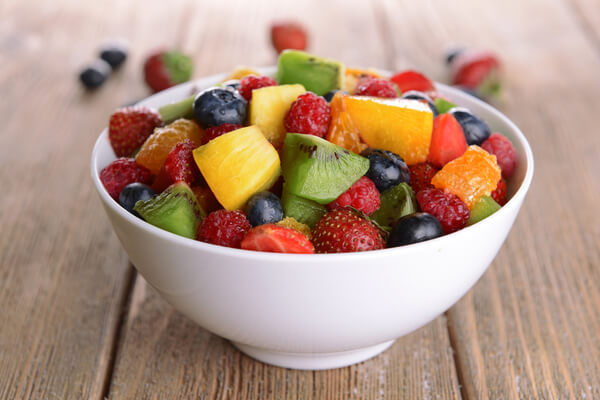 If you are always roaming around in the fruit section whenever you go to the supermarket, you must have tried your hand to make a fruit salad. This snack screams healthy to the core, so you can completely do away with the most slight worry about calories at all. Cut some fruits, and squeeze half a lemon; you can also some cinnamon powder as well.
8. Sweet Corn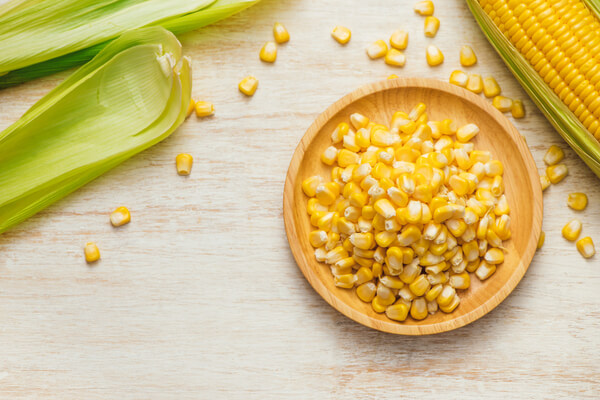 There are so many things that you can do with sweet corn. You can boil them and add some lemon and red chilli powder. Or you can just add some oregano and cheese (avoid this as the target is making a healthy snack). If you wish, you can even take them with you for lunch in insulated food jars. The corn can be used in multiple ways, the best filling recipe that you can make is a sweet corn soup with a twist. Simply boil some water, add coriander, lemon and corn along with a pinch of salt. Then, add a tablespoon of cornflour to make it thick. You can also add some chilli and garlic to make it more flavourful. This snack is great for chilly/ rainy weather.
9. Baked Sweet Potato Chips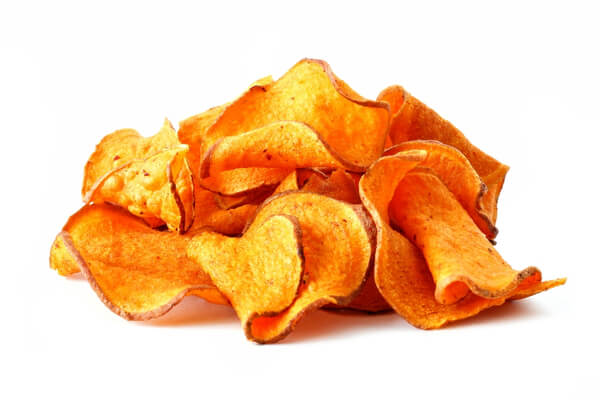 Are you planning to watch a movie? Then you do need some potato chips. With the help of a peeler, take out thin skins of the potato. Then in a baking tray, place the sweet potato skins, then add some salt and pepper. Brush them with very little olive oil, and then bake them. You can also make a chilly dip sauce to go with. Take the chips out when they are crispy and store them in insulated food jars.
10. Caesar Salad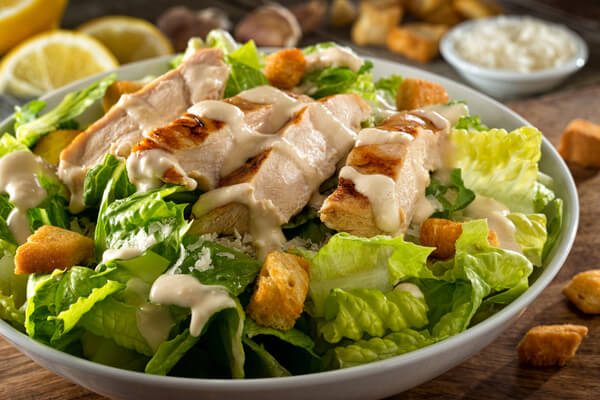 A quick Caesar salad snack will keep you full for hours, and there is no secret that it is extremely healthy. Chop some iceberg lettuce, cherry tomatoes, shredded chicken, onions, bell peppers in a bowl and add your favourite seasonings. Then, just make your secret Caesar dressing (Worcester sauce, parmesan cheese, mayo, olive oil, anchovy paste and black pepper). Add the dressing on top of your salad, and give it a good mix. You can also add some extra virgin olive oil on top of your salad for an extra kick.
Conclusion
It is not always compulsory for low fat healthy snacking alternatives to taste disastrous. So, the next time you think/feel that you are hungry, try out one of these alternatives rather than opening that big bag of potato crackers. Wear the chefs' hat and add your own variation to your snack. There is no chance that you will regret your meal!