The previous year was a lot about viral foods and many dishes took the Internet by storm. If social distancing has proved something, it is that staying busy in the kitchen and trying out some great recipes can be therapeutic. The lockdown somehow introduced people to their hidden culinary talents and this obsession gave rise to some of the great inventions. You must have seen a lot of mind-boggling food pictures on the Internet, right from biryanis in casseroles to breads and cakes, and some of them have also become the biggest food trends of 2020.
We rounded up 10 popular food that people were obsessed with in year 2020. Check them out…
1. Dalgona Coffee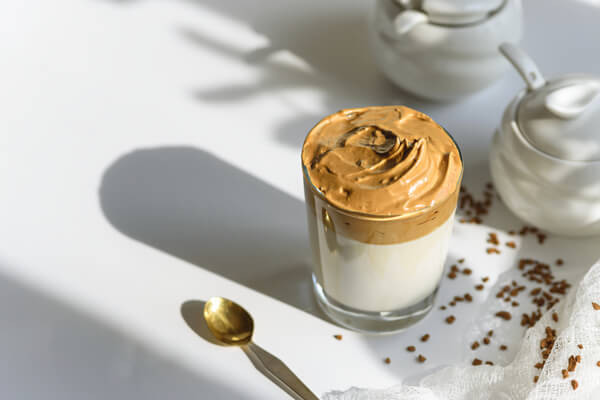 Starting with the most popular Korean trend that took the Internet by storm and can be enjoyed in a tumbler. As soon as the satisfying videos and pictures of Dalgona Cofee went viral, everyone was trying it out. It is all about a feather-light whipped coffee floating atop the glass of milk. The coffee has ingredients like instant coffee, sugar, and water that are whipped together to form a thick substance. When served atop milk with ice, it looks great!
2. Banana Bread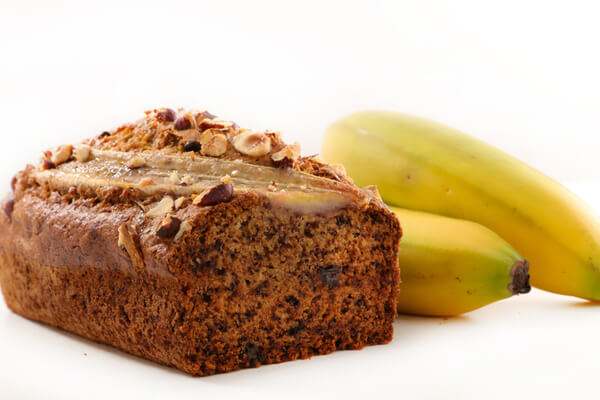 When it comes to something delicious yet simple, banana bread went on to turn into one of the most popular food items. This recipe is all about bread and bananas but gives the candy, crumbly texture. The best thing about this dish is that it is so simple that even novice cooks can make it at home. When served with nuts or anything you love to eat, this dish can be a perfect go-to food item for busy beings.
3. Tsunami Cakes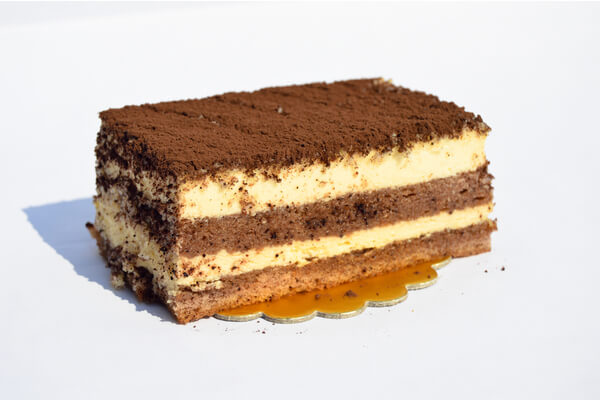 One of the latest viral food obsessions on the Internet, this baked creation is liked by everyone across the world. Also known as Pull-Me-Up cakes, this food item is said to be the most unique food invention ever. Though it is just like any other layered cake, it has a surprise element to it. The sides of the cake aren't covered with smooth icing like other cakes but a packet is filled with liquid icing so that when pulled up it flows down.
4. Cloud Bread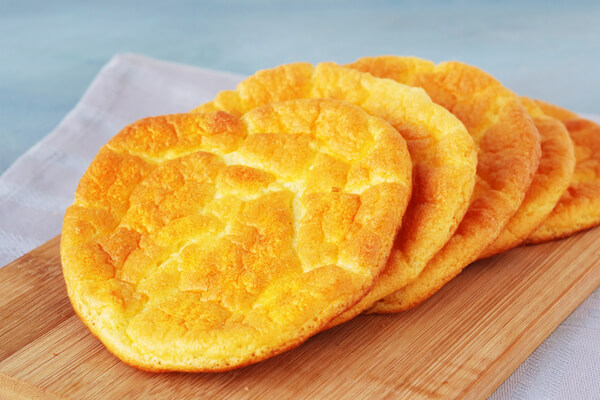 A new food fad given by social media which is all about pretty looking and fluffy cotton textured bread. What makes this invention unique is the sky-colored or cloud-like bread. Though the outcome of this recipe looks extremely fancy, the ingredients and preparation are quite simple. It has the four most basic ingredients including sugar, egg whites, cornstarch, and some food coloring. The food coloring is used to give the bread a cloudy effect.
5. Cereal Pancakes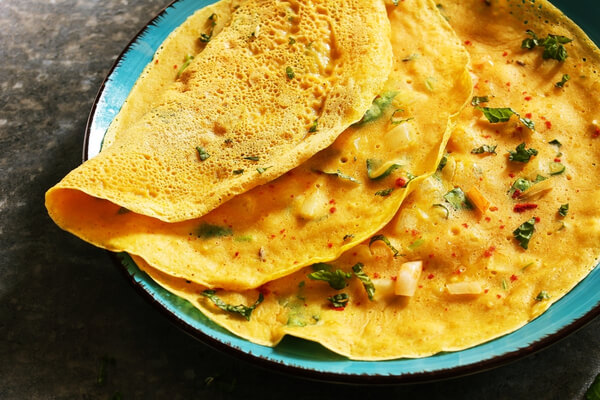 Pancakes have always been the most fuss-free dishes and are liked by everyone right from the kids to adults. However, what makes these simple pancakes the talk of the town is that they are made from cereal and paired with any topping of your choice. These are mini pancakes piled up in a bowl with your favorite topping and one of the easiest food items to make. Also, you can accentuate it with whatever you like to eat.
6. Dessert Burger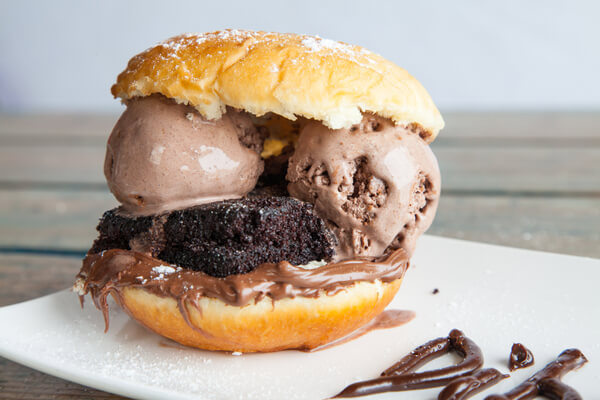 The year 2020 took the burgers to a whole new level and introduced to us the new variation called dessert burger. This recipe is extremely easy to make as all you need are two burger buns and stuff the insides with delicious candies. It is just like stuffing ice cream or chocolate sauce and perfect for those with sugar cravings. You can also sprinkle some chocolate chips as per your taste on these sugary burgers.
7. Cinnamon Rolls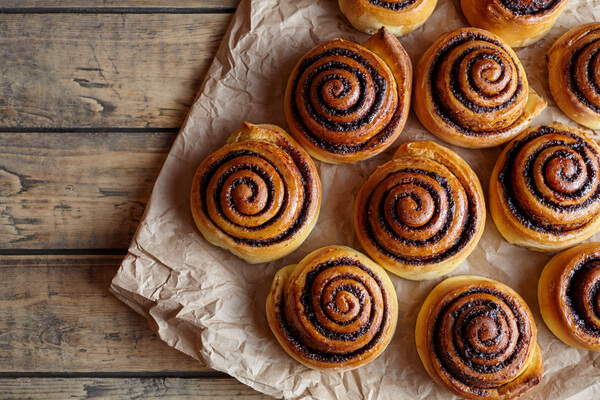 Another popular recipe liked by everyone across the globe, these rolls are made from ingredients like eggs, sugar, buttermilk, butter, all-purpose flour, etc. Though this recipe may require a bit of time and effort, the outcome is so delicious that you would want to make it again and again. This can be the perfect solution for those who love handmade rolls and looking to make something ultra-delicious.
8. Chai Latte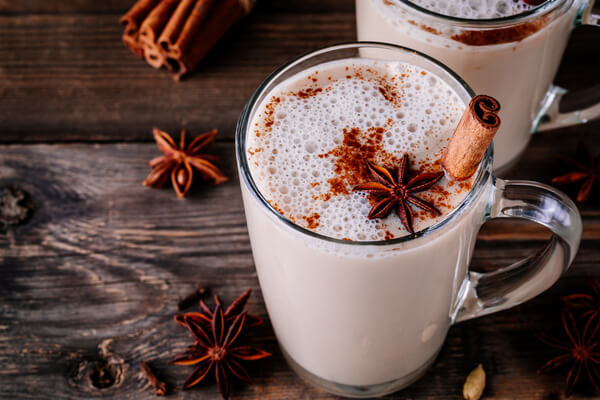 A popular dish among tea lovers, the chai latte is made of some popular ingredients. The main ingredients of this dish include whole spices like Star Anise, Cinnamon, and also some maple syrup and coconut milk. Some people across the world also used other spices to make their version of chai latte and pointed that the recipe can have as many spices as one wants. This was a delight for those who love spices and tea.
9. Biryani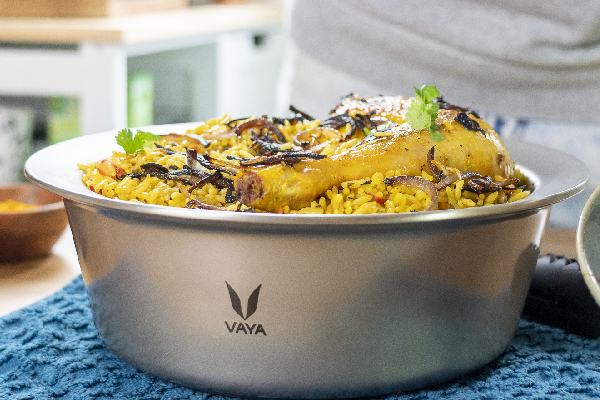 Though it is not the latest invention, people were obsessed with making this dish during the lockdown. Biryani is a mixture of rice and other ingredients like Indian spices, meat, and sometimes eggs and vegetables. This is a popular food item throughout the Indian subcontinent and even the popularity is spreading across the globe. You can use your favorite ingredients to make your version of Biryani such as nuts, dried fruits, potatoes, eggs, chicken, veggies, etc.
10. Non-Meat Meat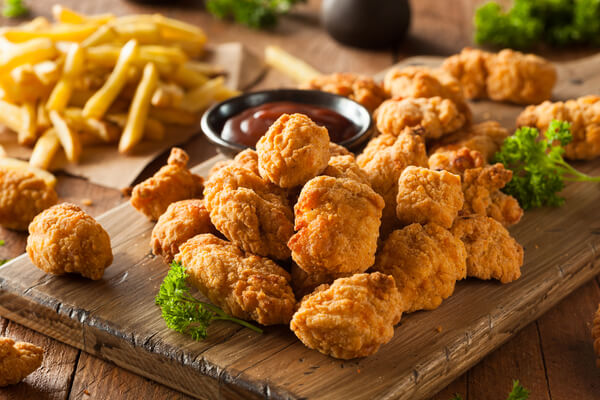 Yes, you read it right as the Singapore Food Agency made history by lab-grown chicken. It makes it the first place in the world to come with cultured meat that would also be commercially available. This is one-of a kind plant-based meat or alternative meat that is expected to capture a large share of the market over the next decade. The non-meat meat was liked by both vegetarian and non-vegetarian people across the world.
With so many innovative concepts to choose from, you can pick any of the popular dish and make them at home. Some of the above-mentioned food items can be prepared with easily available ingredients. If you are more into beverages, having a good-quality tumbler can help you sip on your favorite drink while you are working or playing with kids. Also, make-at-home food helps avoid those unnecessary visits to the restaurants and keep you away from unhealthy eating habits.
So, which trend were you most excited about? Whatever you choose, make sure you clean the vegetables properly and choose to eat everything fresh.