Summertime is a great time for picnics especially because of the long holidays! But because of the heat, you should be careful about what you are eating and drinking. It is important to consume fresh, seasonal produce and drink lots of fluids. Create your favorite dish using summer fruits and vegetables and pack it in an insulated lunch box to enjoy on the picnic. If you are planning to go on a picnic, then take a look at the list of recipes below. These dishes will make your summer picnic just perfect! 
What Are the Best Recipes for a Summer Picnic?
1. Spicy Chicken Salad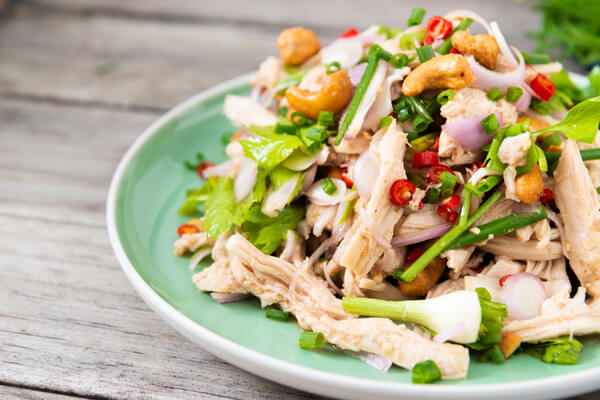 A dash of spice adds a lot of flavor to any plain salad. To make a spicy chicken salad, you can use fried or boiled chicken seasoned with spices like pepper, chili powder, ginger, and garlic and then toss them in some salad greens. You can add lettuce, fresh cabbage, cucumber, and even some mint leaves, onions, and tomatoes. Pack the salad up in a tiffin box and it will make the perfect picnic lunch that is not only flavourful but also non-greasy and healthy.
2. Mango Smoothie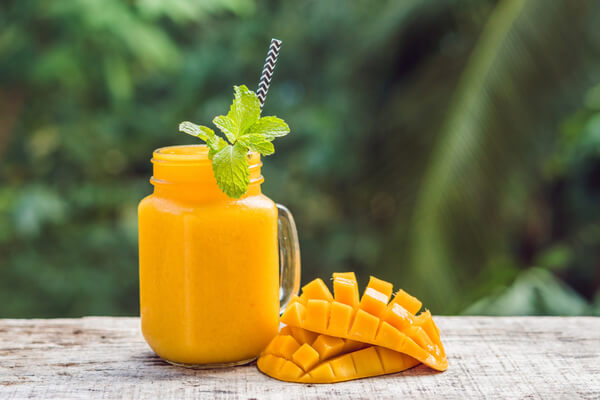 Summer is the time when mangoes are in season. Bring home some fresh, juicy mangoes from the market and make a delicious smoothie. Chop a large mango after removing the seed and put it in a blender. Add some milk and blend the mixture till smooth. If you wish to add more substance to the smoothie, you can throw in some almonds, cream, and bananas. A mango smoothie will make the perfect breakfast when you set out for your picnic on a summer morning. 
3. Lentil Curry with Summer Vegetables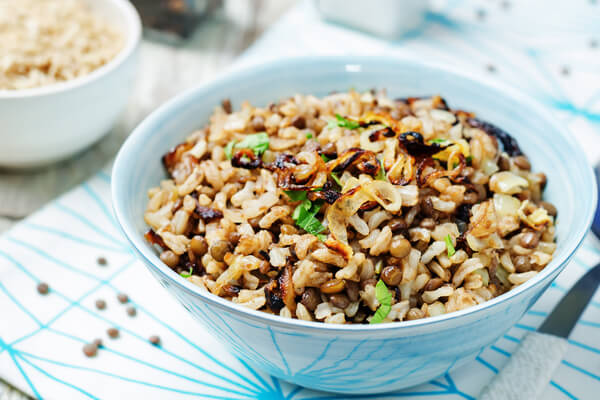 To make a lentil curry, you can use any kind of lentils you prefer. Make sure to soak them in water for a few hours. Fry some sliced onions, green chilies, garlic, and ginger, and then add some tomatoes to make a paste. Add the summer vegetables like bottle gourd and beans. Pour in the lentils and season with some salt, turmeric, and cumin. Add water and let the curry simmer till the lentils are cooked. This will make a scrumptious lunch and can be easily eaten outside. All you need to do is layer the lentil curry over some rice in a stainless steel lunch box.
4. Cucumber Cooler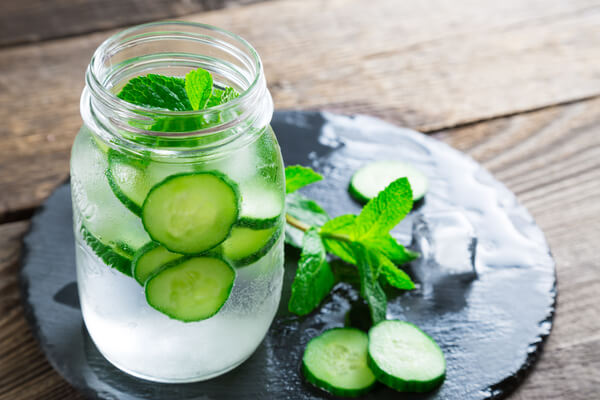 When you are having an outdoor picnic in summer, you need to keep enough drinks. A cucumber cooler is easy to make and refreshing. Blend cucumber cubes with a dash of lime, sugar, a pinch of black salt, and ice. Garnish with some mint leaves. You can keep your cucumber coolers in an icebox and sip a cool drink throughout the day. 
5. Fruit Salad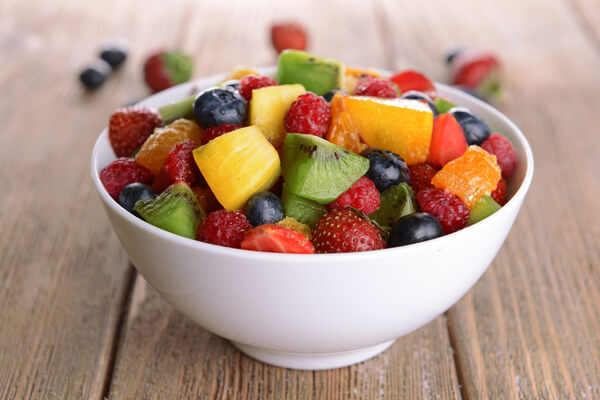 A fruit salad might not sound perfect for a picnic, but in summer it can prove to be delicious. Use all your favorite fruits like watermelon, mangoes, plums, and mulberries to create a great salad. Toss these fresh fruits with lemon juice and black salt. To keep the salad cold and fresh, store it in an insulated lunch box. This fruit salad will complement all the other dishes that you pack for the picnic. 
6. Sauteed Potatoes and Flatbreads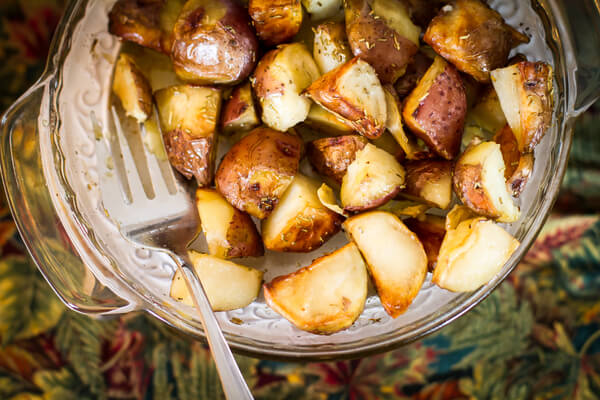 This is a classic meal that you can have for breakfast or lunch. Peel and dice some potatoes and sauté with onions till they are golden. Add aromatics like garlic and ginger and spices like cumin, coriander powder, and chili powder. If you like some curry, then you can add a little and let the potatoes simmer. Pack the sauteed potatoes in a lunch box and enjoy with flaky, homemade flatbreads. 
7. Chicken Pilaf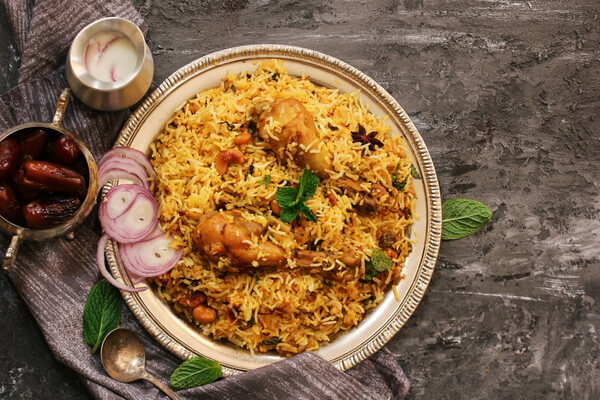 If you are looking for a wholesome and healthy dish that will make a great picnic lunch, then chicken pilaf is the best choice. Marinade the chicken the night before, with turmeric, cumin, coriander powder, salt, and yogurt. You can cook the pilaf as a one-pot meal by frying some onions, ginger, garlic, chilies and then adding the chicken. Once the chicken is almost cooked add rice and pour in water. Cover the pan and let the rice cook. Pack the fragrant pilaf in a tiffin box and have a lovely picnic lunch!
8. Fresh Lemonade with Ginger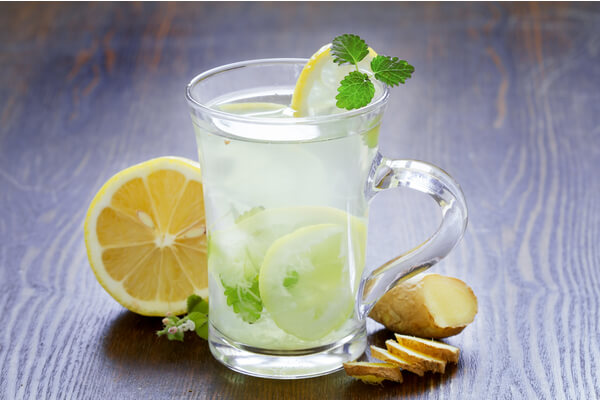 This is another refreshing summer drink that you should carry when on a picnic. Making lemonade is the easiest thing and this one has a twist! After squeezing some fresh lemon and filling up the glasses with cold water, drop in a small piece of ginger. The ginger adds more flavor to the lemonade and cuts through the sweetness, making the drink even more rejuvenating. 
9. Egg Stuffed Pita Pockets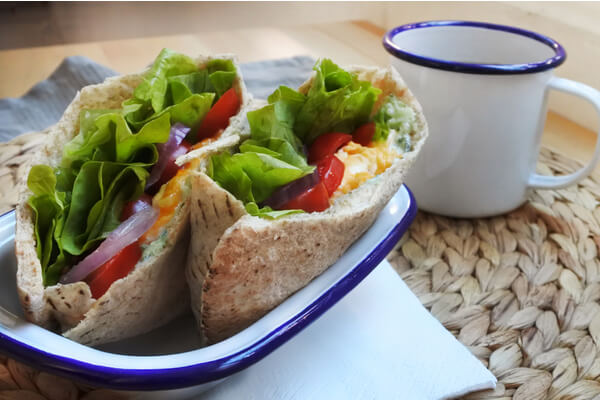 The perfect picnic meal needs to be delicious but also easy to eat. These pita pockets stuffed with fried and scrambled eggs check all the right boxes. Roll out the pita bread and fold it into small pockets. Add fried and scrambled eggs with tomatoes, onions, and cheese. Toast the stuffed pita pockets and keep them warm in a stainless steel lunchbox. Egg stuffed pita pockets will be great for breakfast or lunch and you can munch on them at any time of the day. They are convenient to eat outside or even when you are traveling. 
10. Lychee Pudding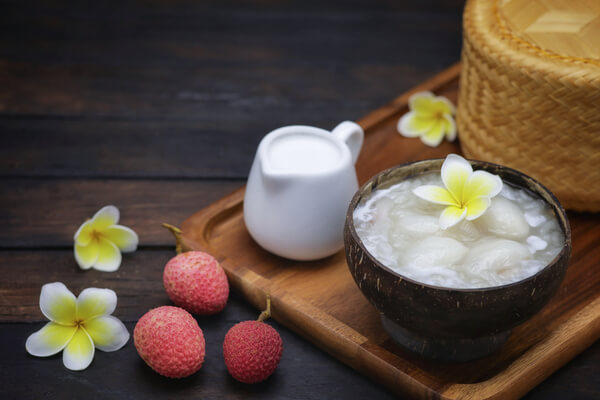 Lychee is one of those fruits that are just available during the summer so you should make the most of them! Make a tasty lychee pudding using plain custard mix, milk, fresh cream, and chopped lychees. Mix the custard powder and milk and bring it to a boil. Then add gelatin to make the pudding firm. Once the mixture has cooled, add the fresh lychees and allow the pudding to set. Usually, picnics do not feature elaborate desserts. But this is a simple and delicious recipe that you cannot miss out on. 
Final Words
While packing food for a picnic, check to see if you have enough fluids and snacks for everyone. Store each meal in a lunch box and carry proper serveware so that there is no mess. During the summer, it can become very humid. So make sure that all the food and drinks are packed in well-insulated containers and are suitable for the weather.