The sight of this human, with its pink paws, green cheeks, red forehead, and yellow nose, could have raised doubts about his belonging to this at all if it weren't for this particular day! However, Holi is one of those occasions. This festival is one of our favorites. Not only do we enjoy being surrounded by a rainbow of colors, but we also enjoy the delectable delicacies that are special to this occasion. Sling bags bursting with vibrant colors, mischievous water weapons, vibrant spirits, old-new songs, casseroles stacked high with festive treats, and the blossoming spring breeze. This is how we've always celebrated the festival of colors, but every year there's an increased urge to be drenched in the colored water and devour some of the most delectable delicacies.
Top 10 Festive Dishes to Cook on Holi
While getting ready to celebrate Holi with gulaal, water weapons, and endless singing and dancing, keep these Holi delicacies in mind to make the occasion even more memorable. When we think of Holi, we think of sweet gujiyas in a hot case, crisp papads in a hot box, masala kachoris in a stunning casserole, and so much more. Let's take a look at the dishes.
1. Gujiyas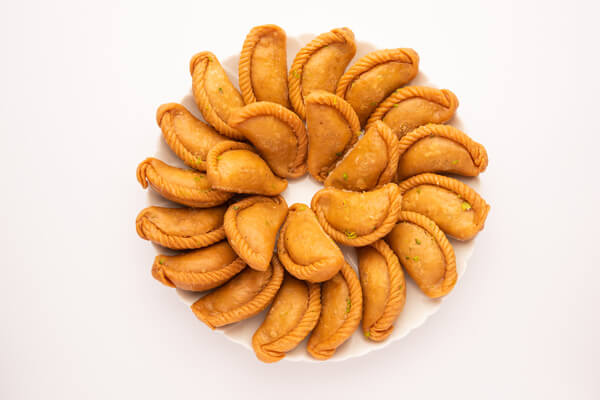 The most famous Holi sweet! Gujiyas are sweet dumplings made of maida or flour and filled with a delicious khoya and dry fruit mixture that are native to Rajasthan. Different forms of gujiyas can be made like baked gujiya, coconut gujiya. Instead of refined flour, whole wheat and semolina are used to make the casing of the baked gujiya. After that, it's filled with nuts, baked to perfection, and drizzled with honey. For all health-conscious people, this recipe is a dream come true. It can be stored in a casserole after it's fried. 
2. Malpuas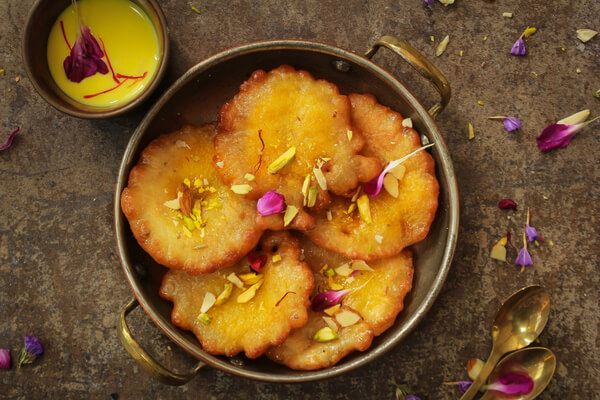 Malpua is a traditional Indian sweet that resembles a pancake and is fried in ghee before being dipped in sugar syrup. Malpua is a delicately flavored dish that is easy to make with simple ingredients and is popular during festivals such as Diwali and Holi. Malpua can be made with paneer or ragi, depending on personal preference. After making malpua, keep it warm and soft by storing it in a hot box.
3. Thandai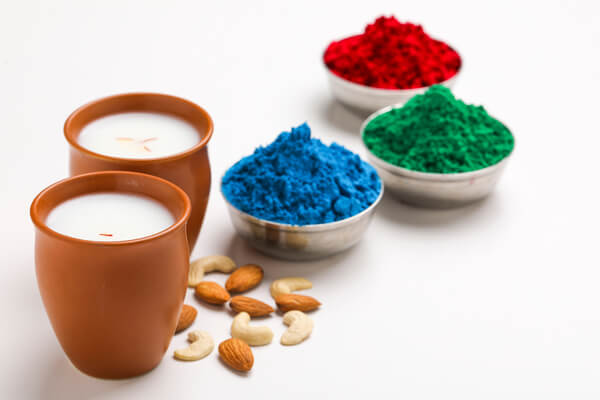 Thandai is a common Holi staple. It's a fennel-scented concoction that makes the body cool down naturally. This typical blend will welcome your guests with a nice aroma. You can prepare it ahead of time, store it, and serve it whenever you like. 
4. Gol Gappe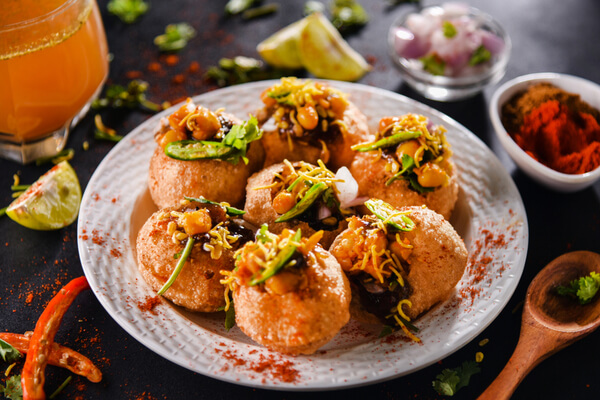 Nobody can avoid Paani Poori, an Indian street food snack! When you can make these at home, why go to the street food stalls? Aren't you salivating at the thought of tiny, round-shaped crispy puris filled with various spices and chatpata water? It is very easy to make. No guest can keep their hands away from paani poori. 
5. Dal Kachori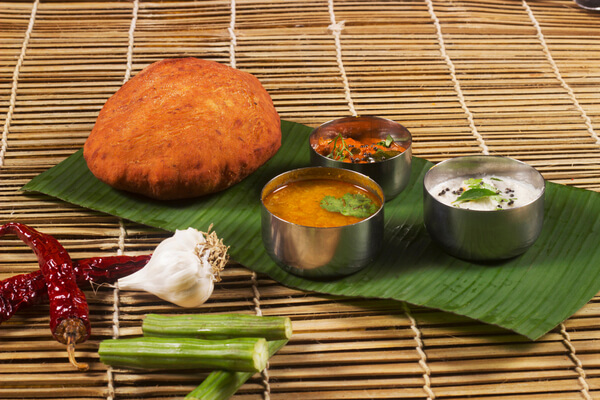 Kachori is a dish that has been adopted by various communities and made their own. It is said to have started in the Marwari culture, but it has evolved into many different forms (Mogar, Raj, Pyaaz, Nagori, Mawa, Lilva, Heeng, Banarasi). A fried snack made of all-purpose or whole wheat flour and a rich, often savory filling make up the street food. It's usually consumed as a morning snack.
6. Papri Chat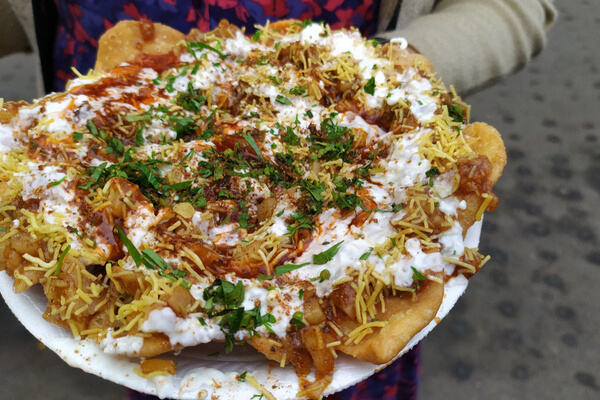 In the comfort of your own homes, savor crisp paapris and smooth, spongy bhallas. This is a delectable recipe found on the streets of Old Delhi. Indulge in a concoction of curd, crispy paapdi, and a variety of spices. It is quite easy to make. 
7. Apple Kheer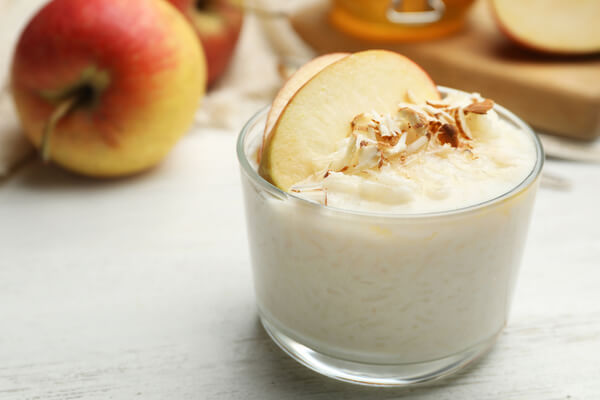 A fruity makeover for your favorite Indian dessert! It's time to stray from the standard with red grapes, apples, and cinnamon. With the goodness of apples and aromatic cinnamon, apple kheer is a refreshing change from the typical Indian dessert. It's best to store it in a casserole after making it to keep it fresh and preserve the flavor.
8.Lassi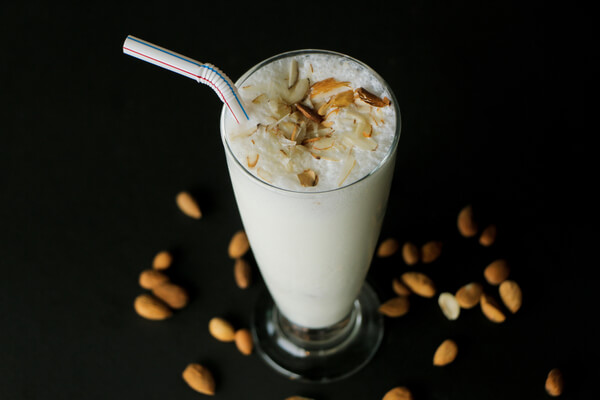 This Punjabi drink is one of the most popular, if not the most popular, in North India. Lassi is a yogurt-based beverage made with water and several other ingredients. Depending on how it's made, the concoction can be sweet or savory. You can also choose from a variety of flavors, some of which include fruits. The scoop of malai dropped on top of the drink, however, is the cherry on top. This gives it a rich texture and flavor. A glass of lassi is a must-have for any holi celebration.
9. Masala Chana With Baked Kachori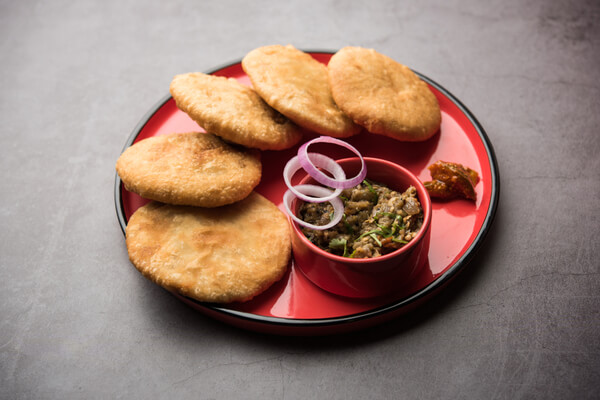 Served with baked kachoris, a tray of spicy and enticing channas. Kachoris, a spicy snack, when paired with chatpate dry chole, produces a delectable dish that is sure to fill your heart and mouth with joy. Even, baked kachoris are good, so no one can complain! The chana can be prepared using different spices and powder such as hing, amchur powder, anardana powder, Kasuri meethi, and other such aromatic spices. It tastes too good with the naked kachori. After it is done, don't forget to store it in a casserole or hot box so that it does not become cold and tasteless. 
10. Baked Namak Para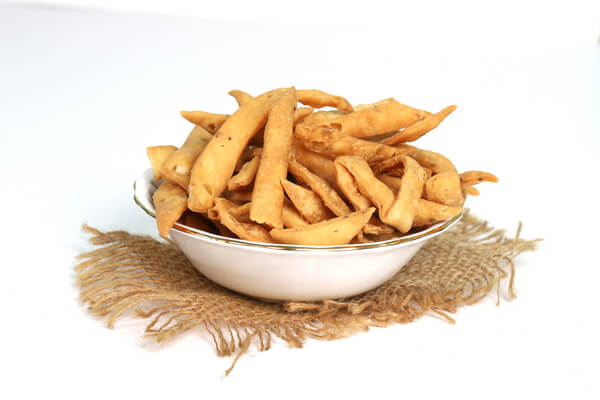 The savoury and sweet variants of the same dish, namak para, and Shakar para, are two sides of the same coin. In West India, especially Gujarat, the latter is a common dish. Namak and Shakar para are crunchy fried dough dishes that are popular as a midday snack. Tea is the best accompaniment to a serving for them. These are usually made with maida and suji and deep-fried until crisp. There is no risk because it is cooked in an air fryer. After a long morning of Holi, these are a welcome treat. 
Conclusion
Every festival in India revolves around food. It's the ideal time to get into the festive spirit with fun activities and delectable meals. Eat to your heart's content this Holi! Whether you're planning a small gathering or a large gala, we've got you covered with all these recipes provided above. Don't forget to store them in a casserole or hot box after preparing them, to keep them warm.