With Christmas comes excitement, from buying presents, to decorating the Christmas tree, to planning a get together, shopping for gifts, cooking and eating delicious food, the whole month can be eventful isn't it?
When it comes to food served during Christmas, you definitely want to include everything that's celebratory, rich and tastes delicious! While every household has its own traditional menu for Christmas, a few dishes cannot be left out simply because how much your friends and family loves those recipes! Here are a few ideas that would help you plan your Christmas meal better. So, what are you waiting for? Start cooking now!
1. Mughlai Biryani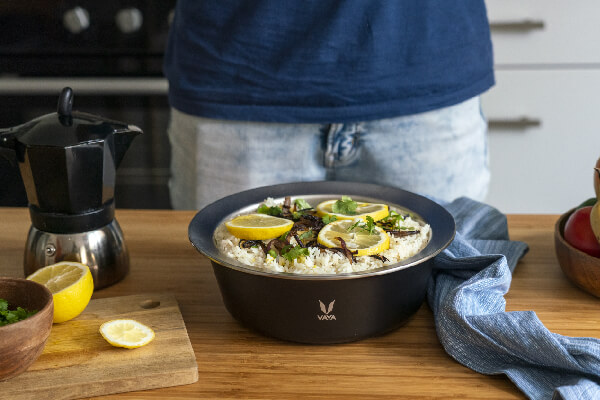 A north Indian recipe, this biryani is a perfect main course dish to serve on festival days. Aromatic with rich flavors, it is one of those dishes which transport you to another world.
Grind peeled almonds with ginger and garlic. Caramelized onions, cloves, peppercorns, cinnamon, and cardamom when cooked with ginger garlic paste and a fragrant spice mix results in base that is velvety in texture. To this velvet base, add lamb or chicken and cook for a while. Jazz up the recipe by adding in lime juice, stock, yogurt, salt, and mint leaves. Divide [partly cooked rice into three portions. Layer the rice and meat evenly. Sprinkle caramelized onions on the top and bake. Transfer to a casserole, one that would keep the warmth and flavors intact! Serve with some raita or a mildly spiced gravy.
2. Malai Kofta
A perfect dish for all you vegetarians out there, this malai kofta is an ideal dish to start your main course with! A ladleful of this dish with some plain pulao or jeera rice is a match made in heaven! Also, make sure you're ready with all your ingredients before you start cooking, so you can rustle up this gravy under 30 minutes!
Cook diced potatoes and vegetables of your choice. Mash the cooked vegetables, potatoes, cream, and paneer in a bowl. Make a fine dough out of this mixture. Roll this paneer mix into small balls, and add nuts of your choice to bring in that surprise crunchiness in an otherwise soft mushy ball. Fry the balls in oil and shallow heat. Prepare a fired up gravy with onions, ginger, tomatoes, garlic, cumin, and aromatic spices. Add the fried paneer balls to the gravy and serve up with some hot rotis.
3. Tandoori Chicken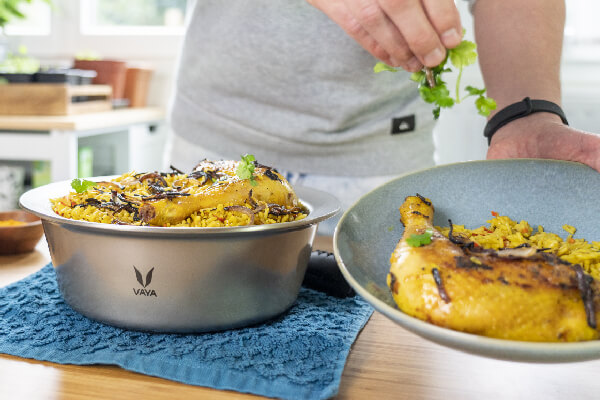 What is Christmas without tandoori chicken? It is incomplete! Tandoori chicken is an age-old recipe and is traditionally cooked in a tandoor. The dish can also be easily prepared on a grill, and tastes delicious.
Marinate chicken in tandoori masala for at least 12-18 hours. Grill the chicken and garnish with lime wedges and onion rings! Sprinkle some chaat masala to bring in tanginess and store them in a hot case until it's time to serve!
4. Chicken Tikka Masala
Chicken tika masala with rich spices makes for a flavorful celebration dish. It comes in different variations, each tasting as delicious as the other, and that's why it needs to make it to your Christmas menu this year! The combination of smoky, thick sauce with the tender chicken makes is this chicken dish unique from most other chicken favourites of yours.
Marinate the chicken overnight with spice mix, yoghurt, ginger and garlic. Fry the chicken pieces in oil. Make a gravy base masaala with onions, tomato, garlic, and mix of fragrant spices – cumin, coriander, turmeric and garam masala. Mix in cream to make the gravy richer, add the chicken and cook until the gravy is consistent, thick and creamy. Garnish with fresh coriander leaves. Transfer from your stove top to an insulated casserole, one that would keep the gravy warm and the flavours intact!
5. Malai Prawn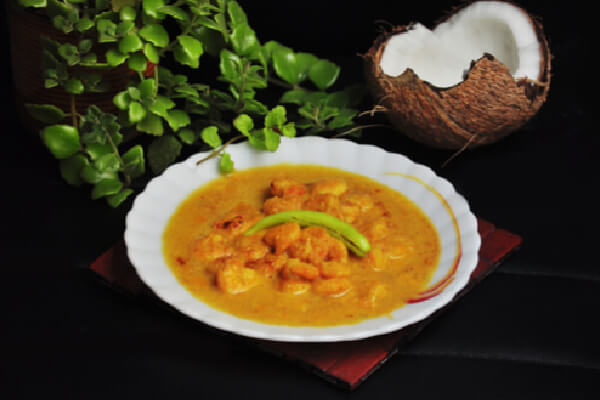 This prawn recipe is both bold and rich. With coconut milk, the gravy absolutely stands out from the rest of the dishes you are used to cooking and eating. Traditionally served with jeera rice, malai prawn also tastes great with roti.
Onions, chilis, and tomatoes make a velvety gravy out of these along with ginger garlic paste. Mix in coconut milk and spices, bring it to boil. Add the shrimps and cook just until they are done. Cooking longer might turn the prawns rubbery. Mix in cream, and simmer. Transfer to a hot box, so you can serve warm prawns curry when it's time to eat!
6. Palak Paneer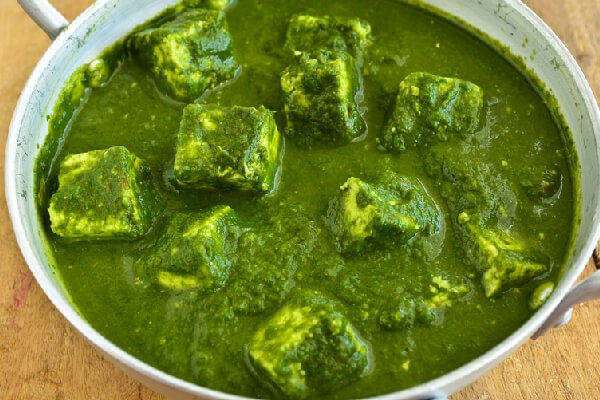 Any festival meal is not complete without a paneer dish, isn't it? Best for your hot parathas, butter naan or makki ki roti, palak paneer is both sumptuous and easy to cook!
Spinach leaves, tomatoes, fenugreek leaves, grind them all and cook with onions and spices. Add mildly fried paneer to this base gravy and cook in shallow heat intyil the gravy becomes consistent and thick. Garnish with kasuri methi, and transfer to a casserole, and to your dining table!
7. Kashmiri Rogan Josh
A rich, aromatic Mughlai dish, this recipe is a hit on all occasions. It tastes lovely with some mildly spiced pulao or biryani. This delectable recipe will become your go-to meat recipe this Christmas and all other festive occasions.
Marinate the lamb in rich spices for a few hours before adding to a pan with fried whole spices. Add water and cook on a low flame for a while. Season with garam masala and nutmeg. Garnished with coriander leaves, rogan josh tastes delicious. Store in a hot case on your table and second helpings are guaranteed for this one!
8. Phirni
This creamy, mouth-watering rice pudding is one of the few dessert dishes that you will keep going back to. It is sweet, melts in your mouth and also melts your heart. After a ravishing main course, wouldn't you love to end with a creamy pudding?
Mix ground basmati rice with milk and add to boiling milk. Blanched and chopped pistachios, cardamom, sugar, and saffron mix in all of these and cook until thick and creamy. Garnish with pistachios. It is best served cold! Store in an insulated casserole on you table after you remove it from the fridge, one that will keep the phirni chilled until it's time for dessert!
9. Christmas Pudding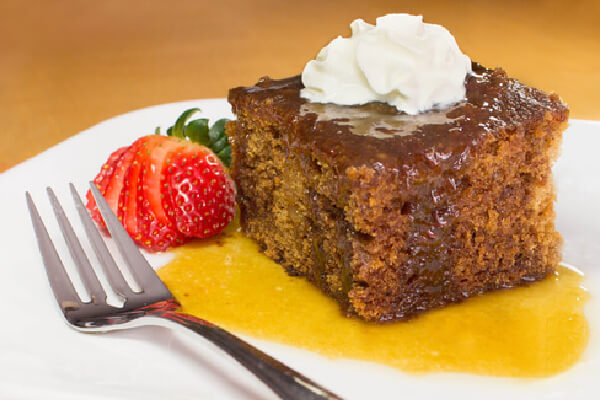 Another incredible recipe to end your dinner with, this Christmas pudding will leave everyone with a warm, fuzzy feeling in their hearts!
Mix eggs, sugar, essence, butter and whisk until you get a frothy mixture. Mix in all-purpose flour along with fruits and nuts. Add the batter to a greased pan, cook for a while, and your pudding is ready. Refrigerate and store in a casserole to serve this pudding with vanilla ice cream or chocolate ice cream.
10. Roast Potatoes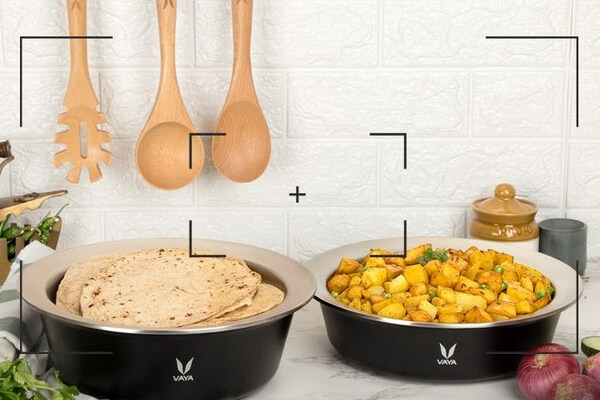 A much-needed carb recipe for the big Christmas dinner, this roast potato dish makes for a great side dish! The spices and herbs add a burst of flavor and aroma to the recipe, while the roast potatoes bring the crunchiness that you crave for in a meal.
Boil the potatoes in water along with herbs and spices of your choice. Make sure you don't overcook the potatoes, or they may turn mushy. When potatoes are cooked just right, bake them in an oven until they turn golden brown. Soft in the center and crispy on the outside, a perfect Christmas dish that you can serve in a casserole for your family!