Introduction 
Unplanned visits to your house can be more than a pleasant surprise. Friends and close family dropping in once in a while is one thing. However, you need to prepare for more formal acquaintances. You need to ensure that your home is presentable and that you have adequate measures to entertain your guests.
The most vital element that you need to prepare for is offering refreshments to your visitors. You need time to talk to your surprise caller while quickly rustling up some delicious dishes for them. A trusty old hot case or casserole will take care of all your problems.
Quick Delectable Dishes for the Surprise Visitors
Decocting a complicated meal for your surprise guest at the last minute might seem like a Herculean task. You can whip up any number of delicious dishes ready to eat in a short time frame of ten or fifteen minutes. You can keep the food in a casserole before serving to ensure that it remains warm. 
Here are ten delicious yet easy recipes you can cook within 15 minutes:
1. Chickpea Salad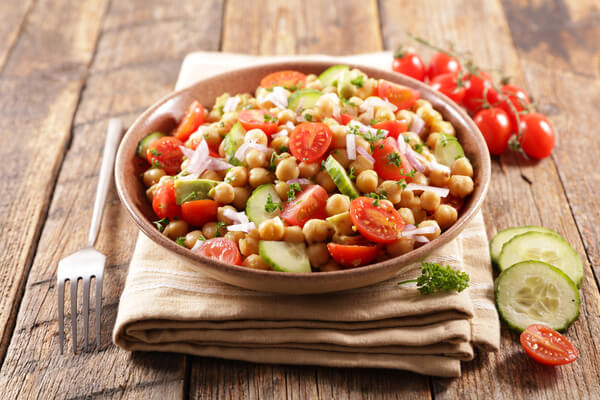 Rustle up a healthy yet delectable chickpea, or
chana,
salad for the health-conscious eater.
For the chana salad, all you need are boiled chickpeas, onion, green bell pepper, red bell pepper, cucumbers, cilantro leaves, scallions, feta cheese, cumin seeds, red chilli flakes, and dried mint leaves. Mix the ingredients in a bowl. Top it off with a lovely dressing a tablespoon each of olive oil, lemon juice, black peppercorns, and mint leaves.
2. Dry Chili Chicken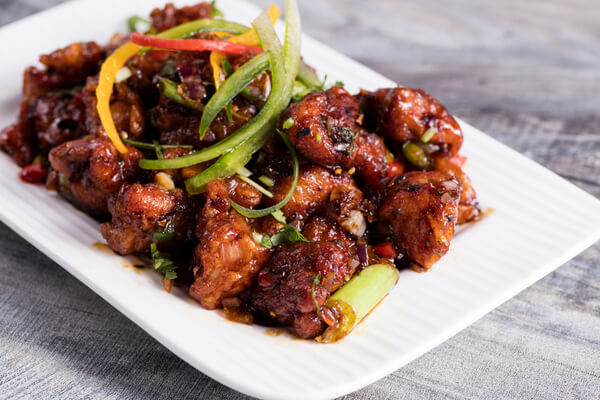 One way you can please your guests is by offering a delightful snack like a platter of dry chilli chicken. Mix 500gms of boneless chicken cubes in a bowl with salt, pepper, paprika, lime juice, garlic powder, and chilli paste. Marinate in the refrigerator for two hours. You can skip this step if you are in a hurry – refrigerate the mixture for 7-10 minutes. Beat an egg. Pour some flour into a bowl and add a pinch of salt and red chilli flakes. Heat two tablespoons of vegetable oil in a non-stick pan. Dip the chicken pieces in the egg followed by the flour. Once your oil is heated, fry the chicken until golden brown. Serve hot from a casserole.
3. Peri-Peri French Fries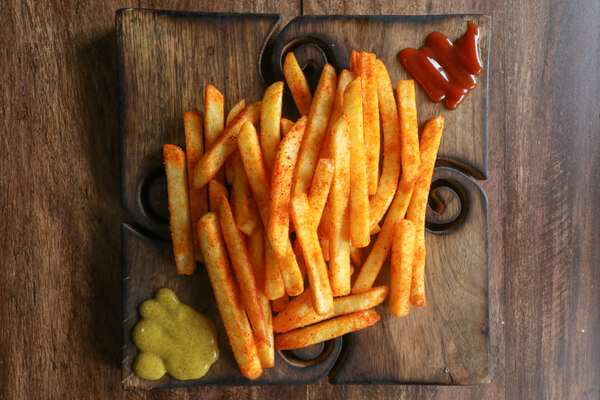 Peri-peri french fries are a child's delight. Fries are an easy affair. Julienne two to four large potatoes and boil them for a few minutes until semi-soft. Roll the slices in some flour and deep fry them in vegetable oil until golden. Right before serving from a casserole, sprinkle some pepper, salt, and peri-peri powder.
4. Sandwiches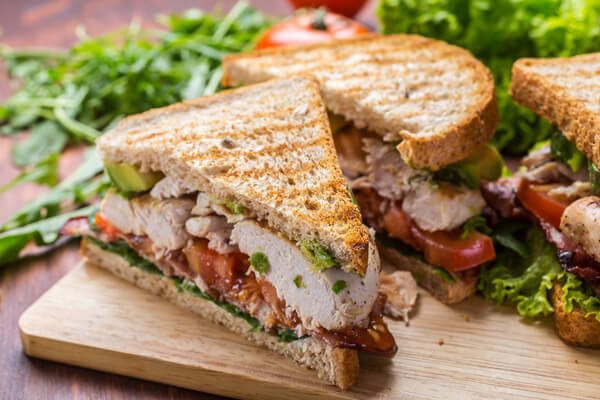 Sandwiches are indubitably some of the most popular food items. This is because you can put whatever filling you want between two slices of any bread of your choice. Sandwiches do not discriminate between, vegetarians, non-vegetarians, vegans, or anything in between. Whether you put tofu, cheese, meat, or eggs, sandwiches are a thing of joy.
5. Chowmein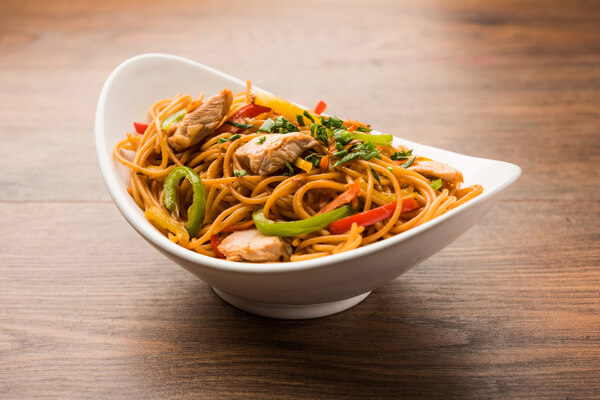 Chowmein is a saviour when guests arrive at your doorstep unannounced. All you need to do is boil some noodles. Chop and fry the veggies of your choice – garlic, ginger, carrots, broccoli, cauliflower, bell peppers, etc. You can also customize your selection of meats and eggs. 
6. Mac-n-Cheese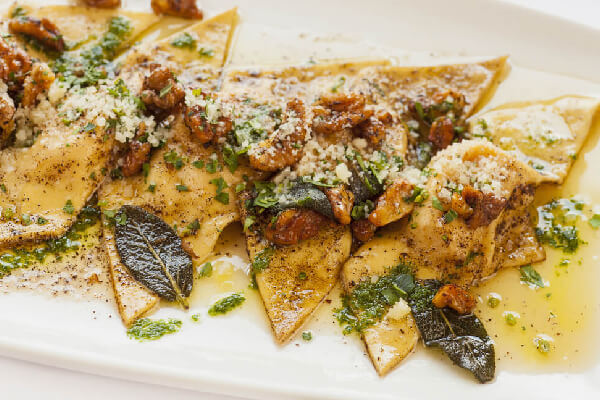 Mac-n-cheese is a bowl of warm, gooey, cheesy goodness. Add a quarter stick of butter in a pan, add a splash of milk and some cheese in it. Season it and add your pasta. Cook until the cheese is all melted. Store it in a hot box before serving.
7. Devilled Eggs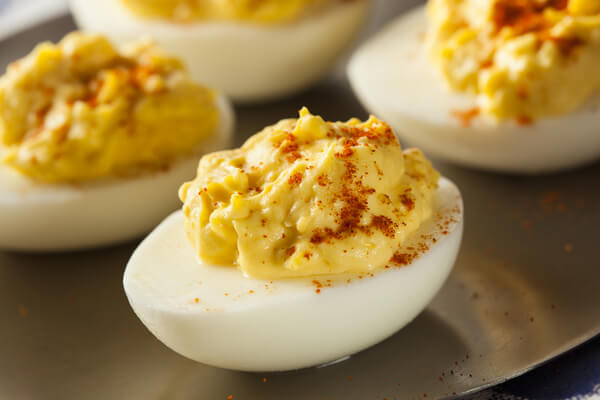 For this recipe, hard boil five to ten eggs. Slice them in the middle, and scoop out the yolks. Mix the yolks with some mayo, salt, pepper, and red chilli powder. Pipe the mixture onto the hollowed-out space of the egg whites. Sprinkle some chilli powder on top and garnish with a sprig of cilantro.
8. King Prawn Stir Fry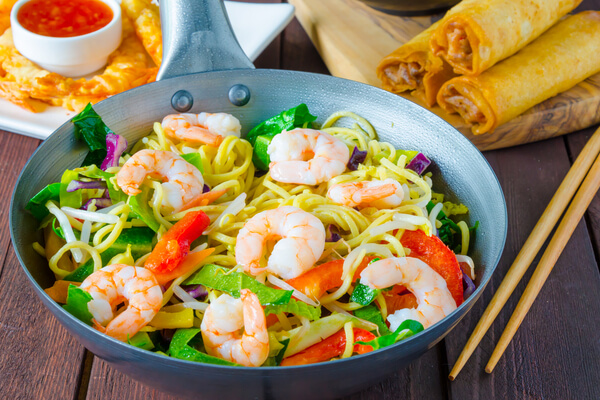 If you want to impress your visitors, you can make a bowl of King Prawn stir fry. All you need is coconut oil, sliced medium white onions, sliced medium carrots, sliced, medium green peppers, sliced, finely diced or grated ginger, salt, cloves garlic, 1.5 lb peeled prawns, fish sauce, mild curry powder, coconut milk, and juice of one lime. Fry the veggies in a wok, followed by the prawns. Add a splash of coconut milk and lime juice. Serve hot and garnish with fresh coriander or cilantro. You can swiftly store it in a hot box or casserole and so it is warm till right before you begin serving your companions. 
9. Yoghurt with Walnuts and Honey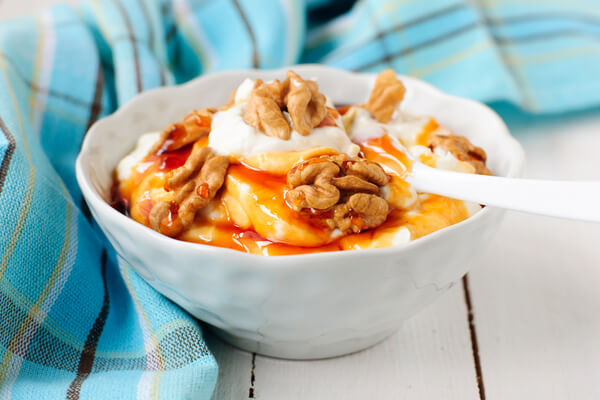 You can do so much with a pack of yoghurt and some accompaniments. In a glass mug, add a layer of yoghurt. Top it off with some walnuts and honey. Repeat it for two or three more layers. On the final layer at the very top, sprinkle some raspberry powder, and enjoy. 
10. Fried Ice Cream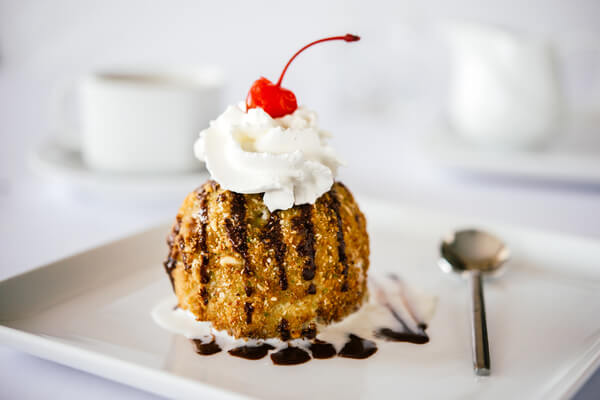 Fried ice cream sounds like a conundrum, but a delicious one all the same. Cut out two slices of bread in the shape of identical medium-sized circles. Place a scoop or two of ice cream of your choice right in the middle. Using a fork, hold down and seal the sides so no ice cream melts. Pop it off in the fridge for at least seven to ten minutes. In a bowl, crack two eggs and add a teaspoon of cinnamon powder.
Heat a non-stick pan and add a finger length amount of vegetable oil. Take out the sarnies from the fridge, dip them in the eggs, and deep fry until golden brown. Sprinkle some powdered sugar on top.  
Final Words
With so many delicious recipes, sudden guests are no longer a cause of worry. You can whip up many small appetizers or hors d'oeuvres and send your satisfied caller away with a full stomach. Food figures a gigantic part in hospitality and welcoming displays. A hot case will come in handy to keep your food warm until you are ready to eat.