Introduction
Are you renovating your kitchen? or are you moving into a new house, and your favourite corner is the kitchen? So, you must have a lot of plans for remodelling the kitchen shelves, slabs, and blocks. Often, when people are too excited and surf a little too much on Pinterest, they create a big mess while selecting the items and end up purchasing a little bit more than what they actually need. This article will go through the ten common mistakes that people should avoid while renovating their kitchens. Read it now and help yourself. 
Things To Keep In Mind While Rearranging The Kitchen 
1. Consult An Interior Designer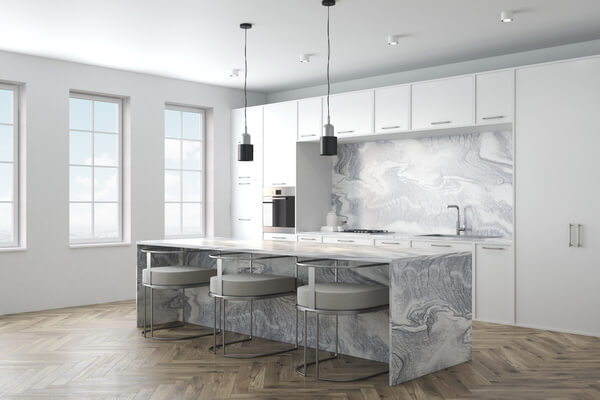 If you have the time, space and resources to consult an interior designer, then do not wait at all. Get going and find yourself someone who would be able to guide you through the whole process so that your kitchen looks simply the best once the makeover is complete. It is a promise that you will get the best advice and will never ever regret the makeover! 
2. Do Not Overbuy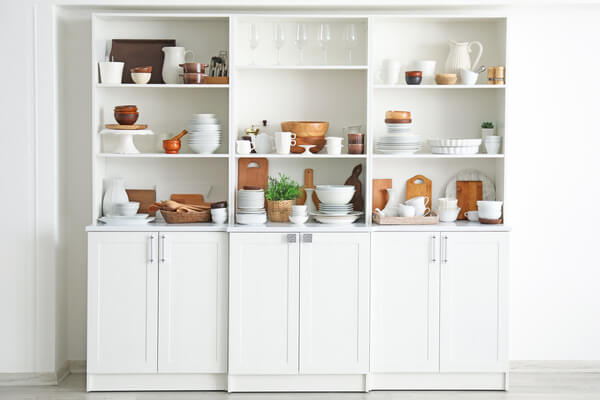 It is not a secret that you must be very excited as you are reading this article and probably a bit sceptical about what you will read next. But this discussion is essential, so the first common mistake made by people is storing a lot of material ways before they start working in the kitchen, often people end up buying things just because they look pretty. Then they realise that either they do not have enough space for it or the item just looks odd with the rest of the kitchen set up. So, take a deep breath and do not buy things immediately. Just add them to your wishlist! 
3. Invest In Machines That You Need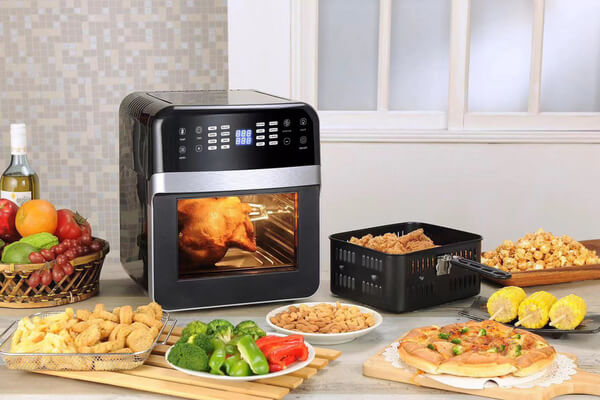 Just because you want to try baking does not mean that you need the electric whisk right away. Also, just because you have a thing for woodfired oven pizza does not mean that you will be able to make it at home, and you need to have a big fire oven. So, be very calculative about the things that you really need and cannot do away with. 
4. Choose Darker Shades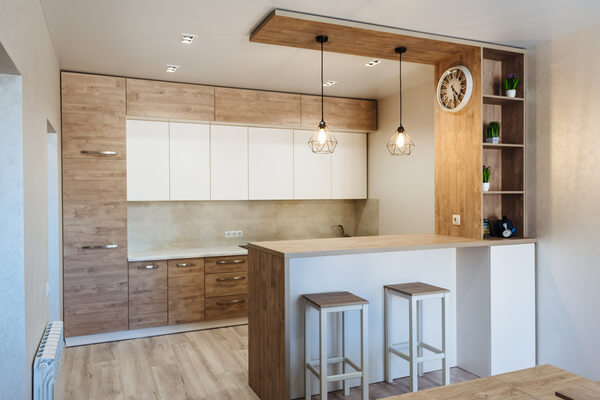 A few people might disagree with this statement, but it is best for your kitchen that you buy darker shades for your shelves and racks. A completely marble white kitchen might look very pretty initially, but if you are someone who loves to cook and uses a lot of oil for frying, there is a high chance that your kitchen ceiling will start catching oil stains. It is tough to remove the sticky oil stains from the white ceiling, so make sure that you pick comparatively darker colours. Although you will need to wipe them as well, it will buy you a bit more time and require less effort. 
5. Keep A Note Of All The Things That You Need To Replace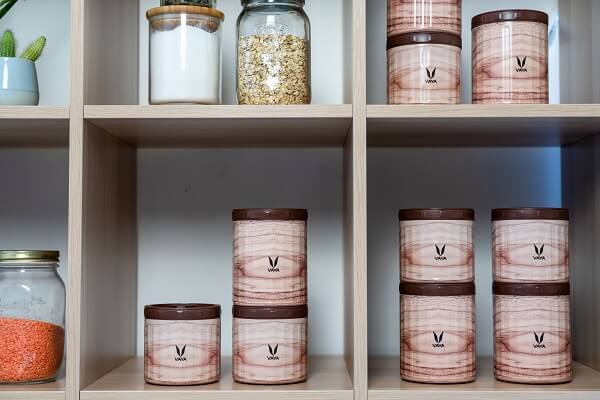 Often, the spice jars, or your regular oil canister, might lose their shape or even break. So, make sure that you go through all the items in your kitchen and note all the things you need to replace. Replace them with good quality stainless steel food storage jars as they are both healthy and durable at the same time. It is always better to get done with rearranging and remodelling your kitchen all at once because you might just feel like it is an extra investment later on. Just do it once and for all! 
6. Increase Storage Space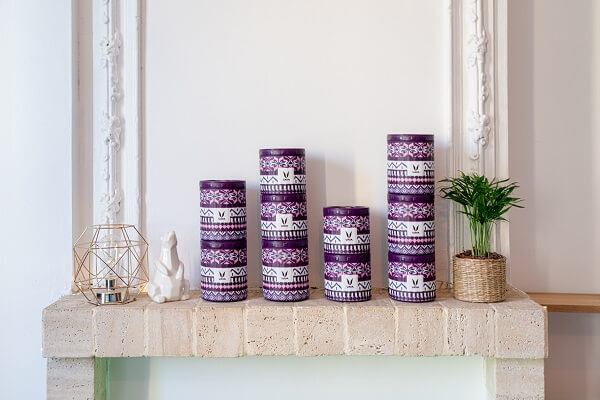 If your kitchen is your haven, then you must have all the comfort and beauty there itself. The storage space works as a critical aspect of your kitchen, especially if you are someone who loves to cook and always gets a few new bottles of spices, sauces and ingredients from an unexpected grocery haul! Adding a set of insulated food jars or kitchen storage containers can be a great option as well! Therefore, you do need more space to make room for all your favourite ingredients! 
7. Place The Things Strategically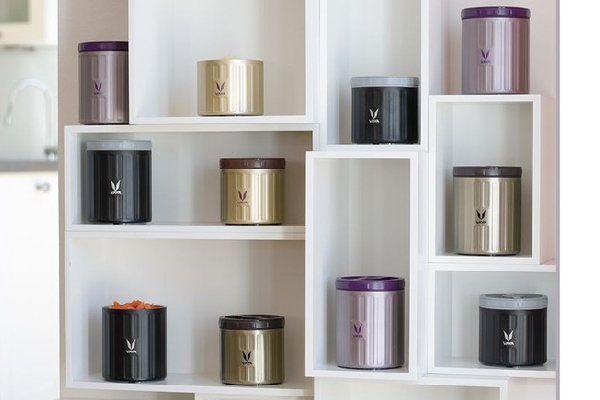 A very tiny element that comes into play while remodelling the kitchen is preparing the perfect "work triangle". Your kitchen skin, slab, refrigerator and oven should be very close to each other or at least in a good enough reach from your kitchen workstation. The positioning of these prime spaces and machines should be done strategically! Do not forget to keep your food jars in your reach as well! 
8. More Counter Space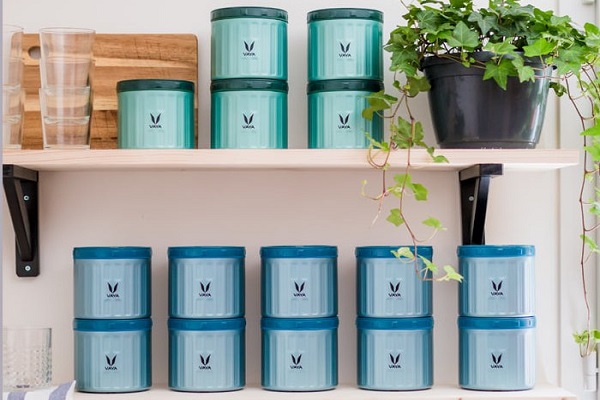 One can never have enough counter space because if you love to cook, you must love the mess that you make. Think about all the times that you wanted to roll two pizza doughs together, but you could not just because you already had too many ingredients on the countertop. Just think about that and take charge of your kitchen and extend the counter space anyhow! 
9. Assign A Budget and Research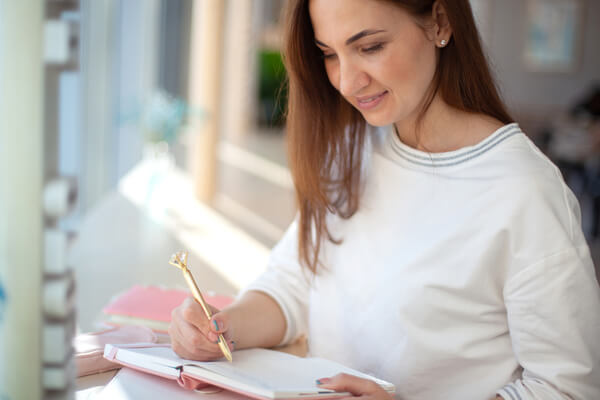 This particular paragraph is not at all limited to only your kitchen, but it very well expands to all the other house renovation activities that you might think of doing later. Always have a good enough budget for the things you want to change, and have a thorough research about all the vendors and artisans to have the best price you can possibly get!
10. Cover The Surrounding Spaces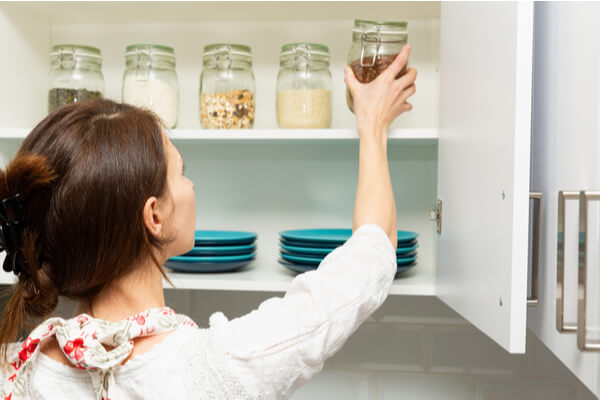 Last but not least (well, this should have been the first), you must never ignore the other areas of your house as you start to rearrange your kitchen space. Get some plastic sheets, a big separation, and try to cover as much as you can not to get the paint stains or wood shavings on the other furnishings you have in your house. No one would ever like to sit on a couch full of dirt powder after a long day of work inside the kitchen! So, cover it as you have the time. 
Final Statement
These are a few things that you must always keep in mind as you begin your big task of rearranging your kitchen. Just always take a step back and reanalyse all your decisions, dreams and wants simply based on your actual 'needs'. If you avoid these common loopholes, you would have your master kitchen ready in almost no time. So, do not wait; turn your dreams into reality!