It is that time of the year when you should start picking out new recipes while having your ice cream and cola. With the summer season almost knocking at your door, you must begin taking care of yourself and list out the things you need to adapt to the upcoming season. The one thing that should be on your list for surfing your way through the heat should be – hydrating yourself day in and day out. Regardless of the winds being chilly or hot, your daily routine should never stop. Check out this article for some refreshing detox drinks that you can carry in an insulated tumbler to flush out all the toxins. 
5 Detox Drinks That Will Be Your Buddy This Summer
1. Mint Cucumber Detox Drink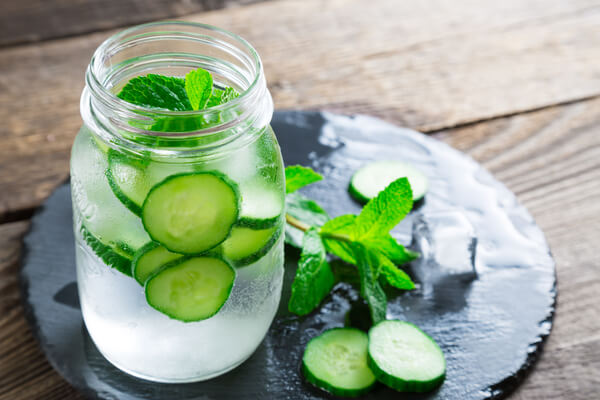 If you want to add something to your drink or cure an upset stomach, then mint is the answer. At the same time, it is impossible to be in India and not have a cucumber tomato salad in the summers. Cucumbers are made up of 95% water, making them the best for staying hydrated during the summers. Not only that, but Cucumbers also regulate blood sugar, help in weight loss and also make sure that you always feel fresh wherever you go. To make your drink, get about 3 litres of water in a pitcher, add about two sliced cucumbers, and add half the juice of one lemon while slicing the other half to put them inside the pitcher along with the big bunch of mint leaves. It is a simple recipe that does not even require you to turn on your blender and make a mess. All that you have to do is slice and let them dive into the water. Ensure that you refrigerate the pitcher for at least 3 hours before carrying your detox drink in an insulated tumbler for the day.
2. Aam Panna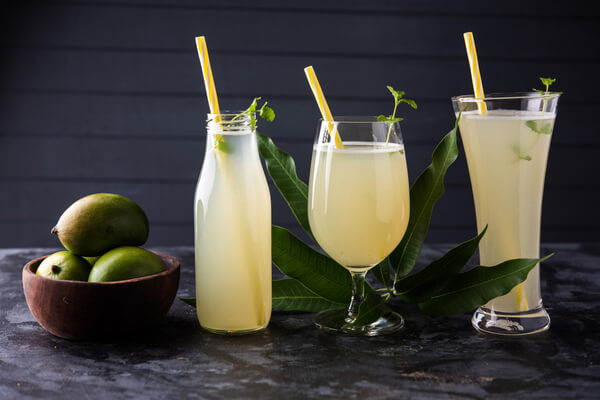 Summers are incomplete without having the juicy mangoes as fruits or finding them in multiple curries and drinks. Aam Panna or Aam Jhora is one such drink that you can have if the scorching heat takes your life out of you. To make this drink, you have to get the raw green mangoes which are mostly available when the summer starts kicking in the Indian Subcontinent. Start by boiling the mangoes until they are soft, then remove the skin and take the pulp out of them. After that, get a blender and add Black salt, cumin seeds, mint leaves along with salt and sugar as per your requirement. Add the pulp into the blender along with some water, and your Aam Panna is ready! Beat the heat by taking your Aam Panna in a steel tumbler with some extra ice for the go!
3. Ginger Litchi Lemonade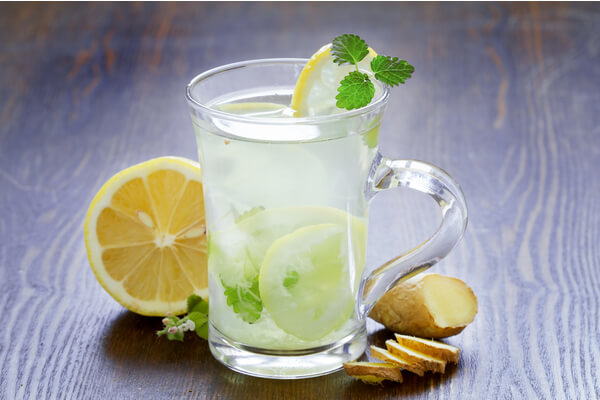 Listing out the benefits of ginger is a lengthy task, to talk about a few – ginger relieves you from pain, fights inflammation and is excellent if you are one of those with a sore throat on a random sunny day. And what better than combining the health benefits of ginger with some litchi which makes sure that your skin remains hydrated and balances all the necessary oils in it. Get some ginger, litchi and lemon juice (full of antioxidants) in a blender and blend them with salt or sugar as per your preference. Once done, pour your drink into a tumbler glass and enjoy every sip of it. After all, a lemonade is all you ever wish for during the summers. You can also add some mint leaves and some chia seeds while pouring this drink to your tumbler, to get the best out of your daily summer detox drink. 
4. Green Juice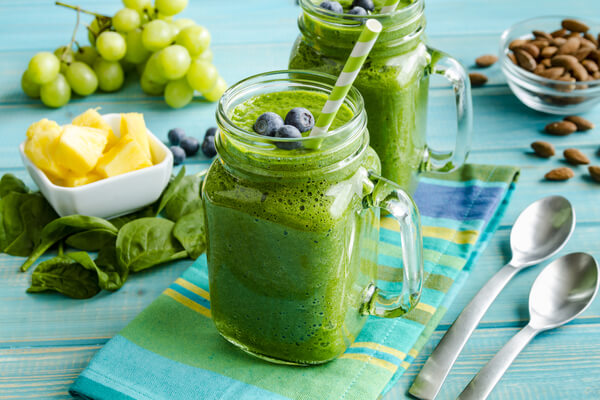 Green Juice sounds like a scary idea, but once you get to know the benefits and develop a habit of having a glass full of green juice every morning, you would start appreciating it. You can also have this as a pre-workout drink and carry it in a sipper bottle for your gym sessions. There is no perfect green juice recipe, but anything green loaded with a lot of nutrients can become a component of your very own green juice recipe. So, you can add some orange juice, spinach, Romanian lettuce, mint, parsley, cucumbers in a blender to your potent summer detoxifier. Make sure that you add some sugar into your green juice if you are not comfortable with the idea of a pure green drink on the very first day. Starting your day with a tumbler glass of this juice can help you lose weight, improve digestion and most importantly, detoxify the kidneys. 
5. Water with Apple Cider Vinegar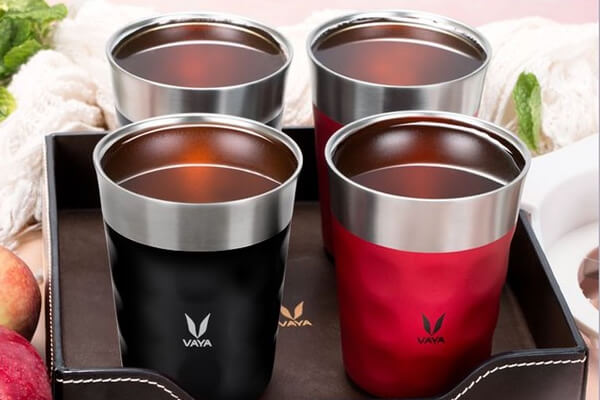 "An apple a day keeps the doctor away" is a saying that stands true till this very minute. If you make sure to squeeze all the benefits out of at least one fruit every day, then the chances are meagre that you would need frequent doctor visits. Drinking apple cider vinegar in its raw, unrefined form can help you detox, lose weight, and improve colon health and heartburn.  Get all your ingredients together – warm water, apple cider vinegar, cinnamon, and lemon juice and throw them in a pitcher with some honey. Keep on stirring the components inside until you receive a smooth liquid. You can also add a few ice cubes and carry the drink in your thermos water bottle and take a sip throughout the day. The summer heat takes away all your energy in a brisk walk itself, so having this drink will escalate your metabolism to another new level. You no more have to sulk every time your friends make a plan after work!
Conclusion
The summer season brings around many fun activities like going to the beach, having ice lollies, savouring mango, visiting water parks and much more. We sweat a lot when the sun's heat is at its peak, and gradually our body loses a lot of water. So one element that has to be incorporated in our lives is a continuous hydration source in a bottle, plain simple water or a fancy detox drink!