Ketogenic diet or keto is a low-carb, high-fat diet that is ridiculously popular among fitness enthusiasts and people who are trying to lose weight. The diet triggers ketosis, a process where body begins to burn and deplete the fats accumulated, instead of carbohydrates. This is why slowly yet steadily, low-carb and high-fat meals are becoming the new normal. If you can't get through a single day at lunch without having a few people rave about the effectiveness of keto diet, or at dinner without casseroles of low-carb high-protein dishes, it's simply because of the effectiveness of keto diet!
Unlike many diets, where you would be spending the best parts of your day thinking about food and practically living on a casserole filled with salads, keto is judicious restricting only carbs. If you think adhering to low-carb diet is a feat difficult to accomplish, particularly in India where every meal is planned around carbs, you are not the first to think so, and wouldn't be the last! But the best thing about Indian dishes is how versatile they are and can be tailored to different needs. With dairy products like paneer, cheese and many non-starchy vegetables falling under the Keto-friendly band, it becomes easier for vegetarians also to adapt to the diet plan! For others, the protein options are just endless!
Here are a few basic keto-friendly dishes that would make you emotionally as happy as a casserole full of biryani, idly, dosa and dal chawal would!
1. Cauliflower rice/ Broccoli Rice: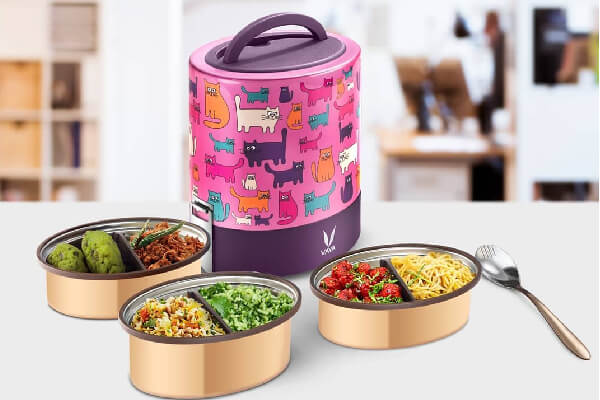 If you find cauliflower rice bland and not so desi, all you need to add to make it quintessentially Indian is sauté it in ghee with some spices. This rice tastes great with pepper chicken masala, saag paneer, egg masala, and most other keto-friendly gravies! You can even make chicken biryani with cauliflower rice, and carry it to work. Just look for a smart insulated lunchbox, one that will keep the food hot and fresh too!
2. Keto Dosas/Uthapams/Roti
If you are longing to eat dosas or rotis, all you need to find out is a low-carb substitute for the flours. Almond flour and coconut flour both work well for dosas and rotis. Including greens and veggies in the uthapams, dosas and roti will ensure you are consuming a wholesome meal, one that is delicious too!
3. Keto-Friendly Paneer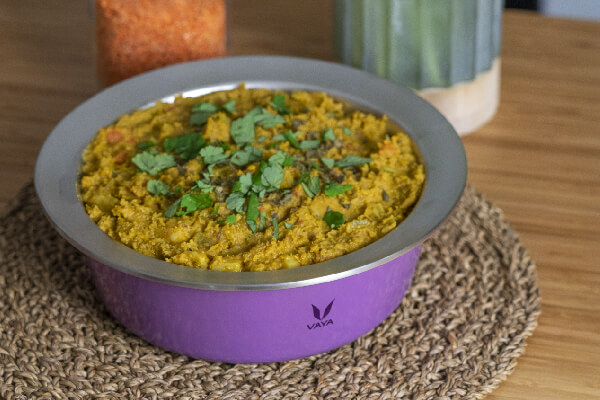 Indians are passionately prejudiced towards paneer, and love it in any form. A simple paneer gravy with onion-tomato base, makhani or grated paneer in one of the vegetable dishes, methi malai paneer, paneer tikka or even chilli paneer, each more delicious than the other, perfectly complements both cauliflower rice and almond roti. Keto-friendly paneer sandwiches are easier to make as well. Cut paneer into sandwich-sized slices, fill with blanched spinach, cheese and some seasoning of your choice, grill it like you would grill a regular sandwich! These sandwiches are perfect for snacking and would remain soft and fresh if you would store them in hot cases or insulated casseroles.
Food is one thing that drives many people happy! It transports you to another world, just like a good book would! To make every meal worthwhile even when you are following a low-carb diet, look for recipes you can tweak and make it work for you. Also, try working on befriending a dieting partner. This will instill a sense of sincerity, and accountability. While you are at it, look for a fabulous casseroles or storage containers for your batches of keto meals, ones that would inspire you to eat a keto meal everyday!