Tiffin, the Indian English word means a packed meal. In several parts of the country, the word Tiffin also means a light meal, one that you could easily carry with you in a meal carrier and one you couldn't go back home to!
Did you know, the word 'Tiffin' was popular from as early as 1867? Yes, you read that right! It all started when the British, to get accustomed to the Indian weather, replaced their custom of late afternoon tea with a delicious light meal at that hour! They called this meal tiffin, and the idea of having a light meal, one that fills your stomach and fuels your body to work towards making the best of the day, became quite popular!
Here are a few Indian tiffin favorites that are delicious, healthy, easy-to-cook and easy-to-pack in a tiffin box –
1. Rava Idly and Chutney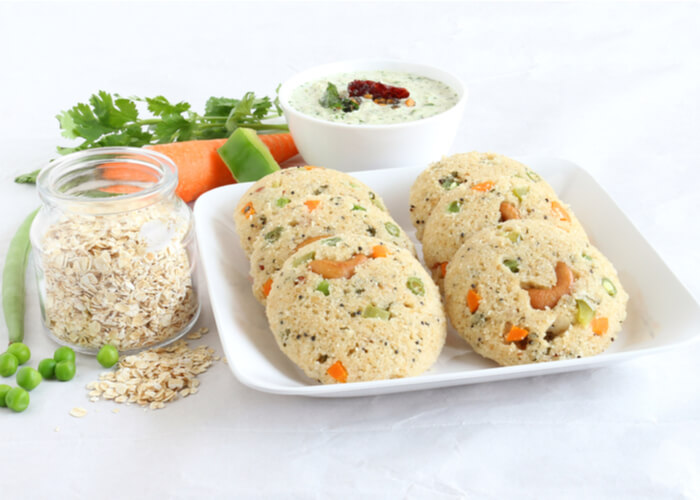 Rava idly paired with chutney is one of the easiest and most delicious tiffin recipes that is quite popular across south India. Fluffy, soft and rich in fiber, rava idly, like your regular idly is easy to prepare and healthy too! All you need to do is soak rava or semolina in curd and water for half hour. Add tadka with green chilis, ginger and grated carrot. Bring the batter to a consistency similar to your idly batter. Steam the cakes in an idly pan, and you will have melt-in-your-mouth rava idly ready for lunch. It tastes great with coconut chutney! Pack a few idlys and mint/coconut chutney in your lunchbox, and you are all set for a healthy and light midday meal for the day!
2. Chicken Kolhapuri and Roti
Well, this dish is only for the non-veg lovers out there; it's one of the many favorite tiffin items from a wide variety of possible chicken dishes. As the name suggests, the dish originates from Kolhapur, an old district in Maharashtra, which is famous for its flavorful dishes. Chicken is a rich source of protein and who wouldn't love to have chicken in a flavorful and fiery gravy along with soft rotis for their lunch?
Quite popular in restaurants, this chicken dish is easy to prepare if you have the masala ready in hand! A mix of spices along with dry coconut, poppy seeds and sesame seeds is all you will need to make kolhapuri masala. You can make a batch and store it in an insulated jar so you can quickly cook this chicken dish in a jiffy. Marinate chicken with ginger garlic paste and turmeric. Rustle up a gravy base with onions, tomatoes, chilli powder and the kolhapuri masala. Cook the marinated chicken in the spicy gravy and you have a side that complements the roti you like carrying in your lunchbox!
3. Vegetable Poha with Chivda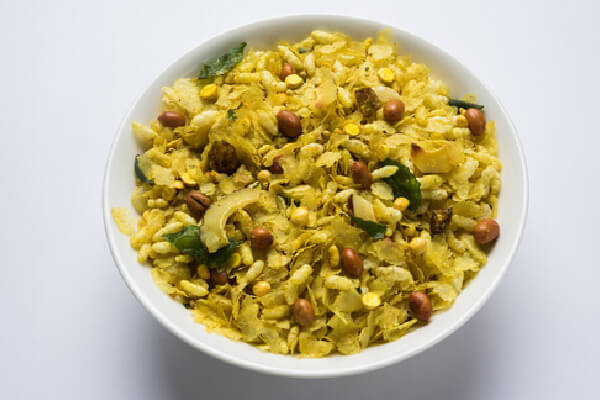 Light and nutritious, poha makes for a great midday meal. It is truly one of the most popular lunchbox recipes, simply because it is healthy, easy to cook and pack.
Rinse poha and cook it with onions, potato and vegetables of your choice. Carrots, beans and peas taste great when added to poha! You can use peanuts, cashew nuts for garnishing. Pack this poha along with chivda (also known as Bombay Mix). The crispy chivda complements the soft poha in every bite, bringing in both texture and a hint of spice that you need in your midday meal! Make sure you pack the chivda in one container of your lunchbox and poha in another, so the chivda stays crispy and fresh!
4. Spinach/Aalu/Paneer Stuffed Paratha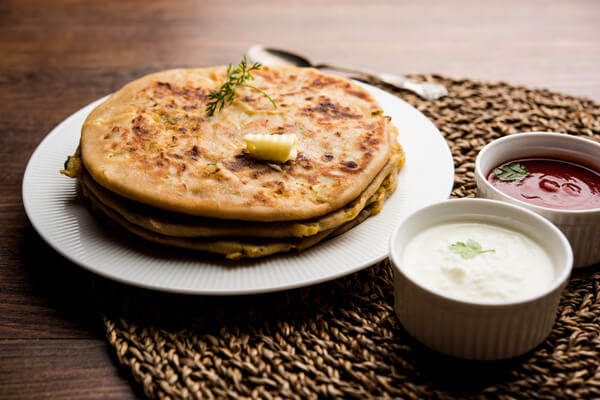 Soft, layered and with a filling that combines the richness of desi ghee and the goodness of healthy veggies, stuffed parathas make for a classic lunchbox dish. With stuffing, the possibilities are endless. Starting from the traditional aloo paratha to the kids-approved cheese paratha, you can make a type of paratha for everyday of the week!
Roll out the chapati dough like you would for a roti. Make a filling of your choice – aloo, paneer, spinach, beetroot, cauliflower, broccoli or mixed veg, make a nice sabji. Roll the sabji into small fist-sized balls. Roll the roti again after stuffing it with the filling of your choice. Cook the parathas in a pan with dollops of butter or ghee. Usually, parathas taste great with a raita. Pack a few parathas in an insulated lunchbox, one that will keep them fresh and warm until it's time to devour them!
5. Rajma Chawal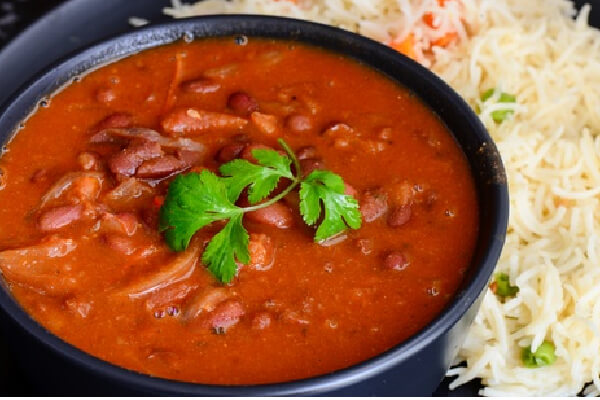 Rajma chawal is delicious lunchbox dish where boiled rice is blended with flavorful rajma curry. Rajma, also known as "kidney beans," is loaded with proteins. If you are a vegan and looking for a rich source of protein for your midday meal, rajma chawal is your go-to dish. Soak rajma beans overnight. Pressure cook the beans along with the tomato-onion base gravy. Jeera rice, roti or plain rice, rajma tastes great with all of these. Pack it hot in an insulated lunch box, and you are all set for a nourishing and mouth-watering meal for the day!
6. Spinach/Beet Poori and Potato Sabji
The round-shaped heart quenching poori, along with spicy potato sabji, is among the most common meals found in Indian kitchens. It is eaten all across the country with love, and all regions have their own unique style of making it. Kids and adults love poori and, and it is also considered to be one of the best choices for lunch. Adding a twist to your pooris, make this spinach or beet poori and pack it along with a delicious curry for a drool-worthy midday meal!
Incorporate spinach puree or boiled and smashed beetroot to the poori dough. Roll out like you would for your regular pooris. Fry in oil. Pack these pooris in an insulated lunchbox, so they stay warm and soft when you have them for lunch!
7. Idly and Vada with Chutney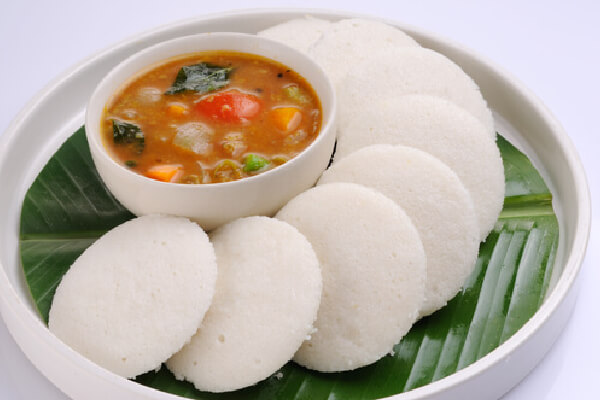 Idly-vada is one of the most in-demand breakfast meals in the southern part of India. Although a traditional breakfast recipe, idly tastes great for lunch too. If you have the batter handy, it is one dish that you can rustle up within a few minutes. Idly along with vada tastes great with chutney. When it comes to chutney, there are many options that pair well with idly. Coconut chutney, mint chutney, tomato chutney, onion chutney or peanut chutney, make one chutney every time you make idly, and you will enjoy your meal immensely!
Not juts easy to make, the tiffin is nutritious, well-balanced and healthy too! Pack a few idlys along with vada and chutney in an insulated lunchbox, one that will keep it fresh, soft and warm, and you are all set for a delicious lunch!
8. Mix Vegetable Upma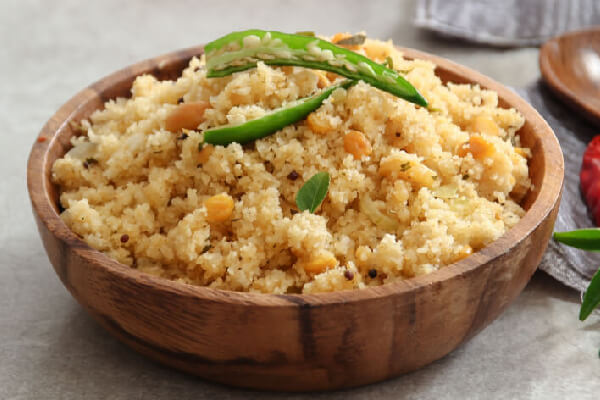 Upma is one vegetarian dish that is quite common in Indian kitchens. Loaded with veggies, it is one healthy tiffin dish that can be rustled up quickly within 20 minutes! All you need is roasted semolina or rava, and mixed vegetables of your choice. In a tadka of ghee and mustard seeds, saute finely chopped onions, ginger and chilis. Add in veggies of your choice and cook along with water. Mix in the roasted semolina when water starts boiling, and cook on a medium flame until semolina is completely cooked. This mix veggie upma tastes great with coconut chutney or sambhar.
If you are finding it hard to make kids eat all those sabjis that you are making, then one perfect way to include veggies in their meals is by including them in this upma. Tampered with ghee, not only does this tiffin taste great, it is nutritious and makes for a great lunch meal!  Pack a few ladles of upma in your kid's lunchbox and sprinkle a little bit of sugar over it to make it more delicious!
9. Paneer Achari with Rice/Roti
If you love paneer, and are enthusiastic about trying new tiffin varieties for your lunchbox, then paneer achari is one recipe you must try! The blend of many spices generally used to make pickles (achar in Hindi) brings a unique taste into paneer achari. Spicy, hot and colorful, this paneer dish tastes great with both roti and rice!
Loaded with proteins, paneer makes a great ingredient to add to your Keto diet! Pack in a few rotis or parathas along with this achari paneer in your tiffin box and you are all set for a wholesome midday meal of the day!
10. Dhokla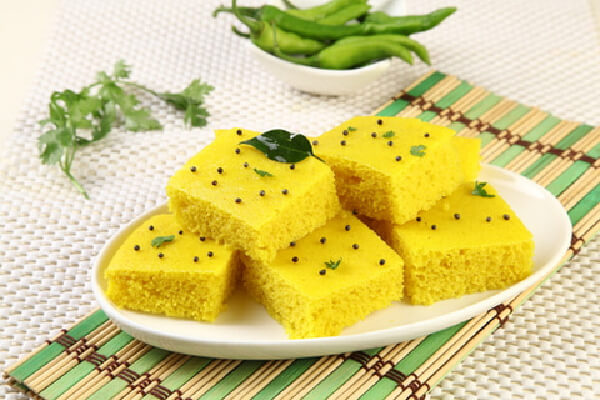 Well, coming to the last but not the least item in this list of 10 tiffin dishes, is none other than Gujarat's famous dhokla. It's not always easy to decide what to pack for your kid's lunchbox. Soft, spongy and colorful, dhoklas are perfect to be packed as your kid's lunch. The best part is how you can make different types of dhokla with besan (chik pea flour), suji (semolina). Make a fine batter with besan along with lime juice, salt, turmeric and a pinch of baking powder. Allow the batter to ferment. Steam the cakes, and tamper with fragrant and spicy tadka! It takes about 30 minutes to prepare dhokla. Pack them with mint chutney in an insulated lunchbox so it stays warm, soft and fresh!
A healthy and delicious lunch in an insulated lunchbox is all you need for an action-packed day ahead at school, work or anywhere outside your home! While you plan for the midday meal, it's also important to plan about the meal carrier! Every nutritious tiffin you prepare at home deserves a tiffin box that will retain freshness, flavor and warmth of the food that's packed in it! Your midday meal makes up to one third of nutrients you will be consuming in a day, a wholesome tiffin along with a functional lunchbox will help you get the best out of it.