Did you know, the quickest and easiest way to improve your mood is to reach out for a few sips of water? Yes, when you are hydrated, the serotonin – dopamine balance in your brain is taken care of, thus improving your mood and concentration! The best way to make sure you are always hydrated is to have a reusable water bottle by your side, at all times.
Why use a reusable bottle? A reusable water bottle is not just economically feasible (imagine buying a water bottle every time you go out for lunch) but it is also beneficial for the environment. When you use a reusable water bottle, it lasts longer and decreases your overall carbon footprint.
There are many different types of reusable water bottles available and choosing one can become a bit overwhelming at times. Here are a few tips that will help you buy the best reusable water bottle, one that is environment friendly, safe to reuse multiple times and can also be recycled at the end of its lifespan.
1. Choose a Safe Bottle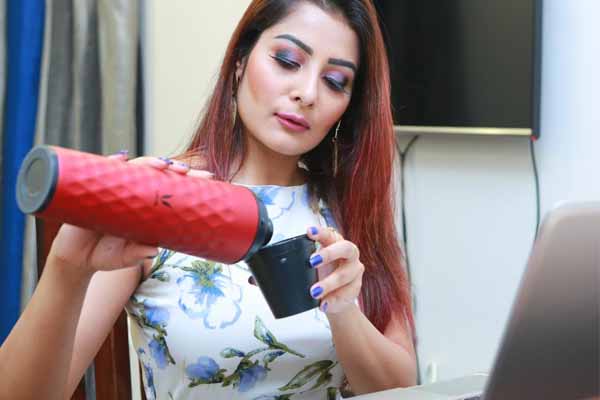 BPA or Bisphenol A is a chemical that is used to harden plastic. This chemical has shown to play a role in many health disorders, and hence a potential threat to human health! When you use plastic bottles that are not BPA -free, the chances of chemical leaching into your water or drinks is higher. While making a buying decision, it is important to understand what your water bottle is made of and choose one that is made of BPA-free materials.
Not just BPA, you also need to make sure if the water bottle is safe to use every day. Although a glass bottle can be BPA -free, it is still not a safe choice for kids, and in some cases adults too. They have a tendency to break easily, and not recommended for gyms, schools and travel.
Stainless steel water bottles are the safest when it comes to a reusable water bottle. Safe and durable, they are value for money. Insulated stainless steel water bottles can even keep your water and other beverages hot or cold for a few hours straight!
2. Choose an Insulated Water Bottle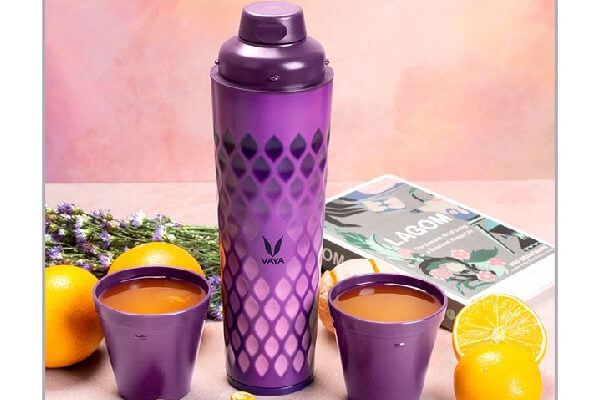 An insulated water bottle will definitely be your best buy simply because how fabulously functional it is! A vacuum insulated water bottle means it can keep your water or drinks hot or cold for a few hours. And, it is one feature that you need to take advantage of! Why? Because it is great for your warm herb-infused water, perfect for your steaming hot beverages and amazing for your ice-cold juices and smoothies! Also, an insulated water bottle or flask is perfect for work, travel, gym and home! While you are at it, choose a double walled insulated water bottle. A double walled insulation means you won't burn your fingers while carrying scorching hot chai and you won't feel the condensation outside when you carry ice-cold drinks! Generally single-walled bottles sweat heavily when carrying cold water. This makes it inconvenient to carry in your bags as it risks dampening your clothes, office papers etc. While carrying an insulated bottle there is no worry of spoiling your papers or clothes in your bag.
3. Choose a Sleek Water Bottle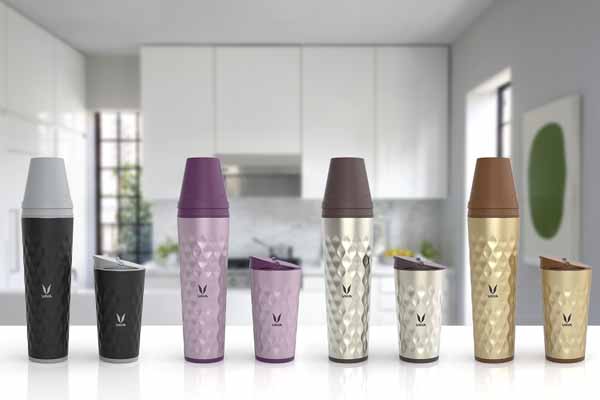 What's the use of water bottles that have a very classy design but cannot fit into your daily routine bag, lunch bag or car door bottle holder? Some are too long for the purse. Others are too large to fit in your bottle sleeve or the back pack of your children. All such struggles can be avoided if you pick a slim bottle in the right size. While size is entirely dependent on how and where you will be using it, choosing a sleek bottle will ensure it fits in most bags, car cup holder and even backpacks!
4. Choose a Bottle with Wide Mouth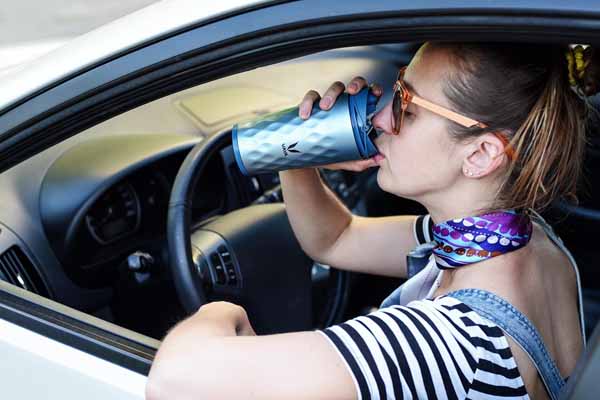 When it comes to water bottles, choosing a wide mouth helps in easy loading and easier cleaning. If you have the habit of carrying juice, smoothies or beverages in your water bottle, then choose one with a wide mouth. Not just smoothies, a wide-mouth bottle is great for your congee, soups with chunks of vegetables, kheer or payasam and for hot chocolate with marshmallows. Cleaning a small-neck bottle can be a tough task. Most of the times, you might not be confident if the cleaning inside the bottle has been thorough. This is certainly not an issue with a wide-mouth bottle where you can clearly see inside the entire filling area. When it comes to a wide-mouth bottle, cleaning with a brush also becomes a breeze allowing you easily to reach every surface inside. Also, a wide mouthed bottle simply means, you can use it as your protein shaker. Get a blender ball, and you are all set to make your protein shakes, chocolate smoothies and frappe!
5. Choose a Leak Resistant Water Bottle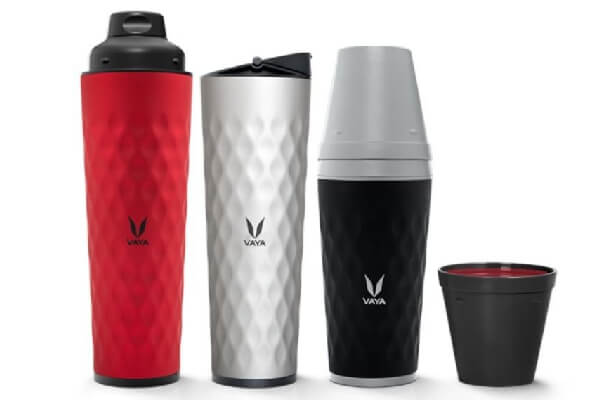 A leaking bottle can become an annoying problem. Imagine water spilling in your office bag that has your laptop or phone? Or worse, think about water spilling in your kid's school bag and ruining the textbooks and notebooks. These scenarios are unpleasant, and that's why you need to look for a reusable water bottle that is leak-resistant! Choose water bottle that come with lids that are designed to be leak resistant! Also, choosing a water bottle with anti-slip coaster base will ensure there are no accidental spillages!
6. Choose a Sleek and Trendy Water Bottle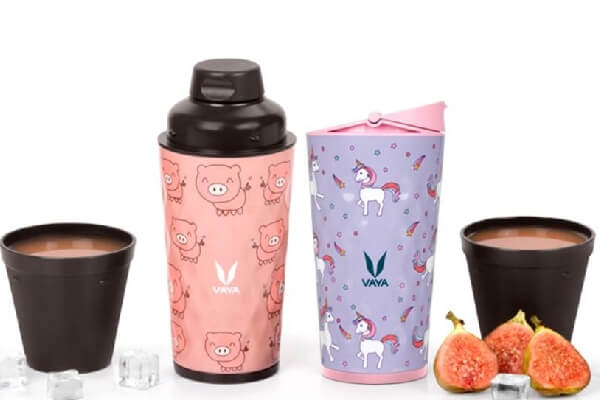 A water bottle is not just a container to store your drink or beverages, it is one everyday accessory that goes with you wherever you go! Choose a water bottle that will reflect your personal style, one you would love to carry with you and sip from every few hours! There are water bottles that are made of safe stainless steel, insulated, leak-resistant, slim, with a wide mouth and available in vibrant colors and fun patterns! When you can have cool, classy and convenient, all at the same time, then why not take advantage of the trend?
7. Choose a Convenient Water Bottle
There is no standard definition for a convenient water bottle. A few unique features determine how convenient a water bottle can become! Here are a few factors that can make a water bottle convenient for people –
A water bottle with a flexible design to fit two different lids – If you love to carry different beverages or drinks to your gym, work or yoga classes, then you might find it interesting that Vaya Drynk comes with two types of lids: a sipper lid, a gulper lid with two cups! With sipper lid, the insulated bottle becomes a sipper, one that you can carry with you to gym, shopping and while travelling. The gulper lid with two cups is not just easy for chugging water, it is great for pouring it into the cups and sharing a warm beverage with your buddy!
A water bottle with accessories – You are probably going to look up accessories for your bottle or flask sooner or a bit later. At times, it could be difficult to pick a bottle sleeve or a bag for the bottle because you are not sure if it will fit! When you are buying a water bottle, it would be easier if you can also pick up a few add-ons like a bottle sleeve or bag, blender ball, and a stainless-steel straw!
The Wrap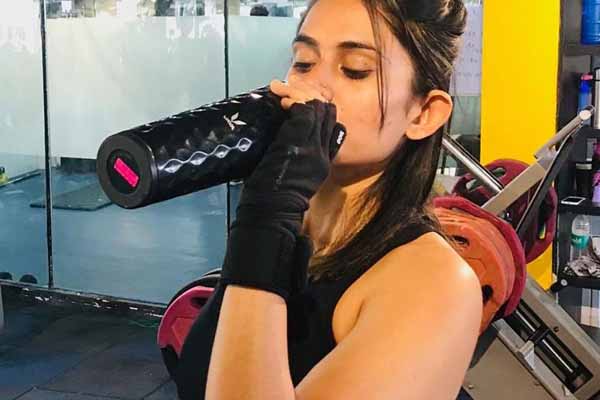 The best part about a reusable water bottle is how you can fill it with water or a drink you like and take it with you everywhere you go – to school, work, gym, a walk around the park or while you travel! Not only can you reach out for a sip of water when you're thirsty, a water bottle beside you will help keep track of the quantity of water you drink in a day thus helping you stay hydrated at all times!