If cooking is therapy to you, then experimenting with multiple cuisines and dishes is an everyday thing. According to a recent study, the last recording consumption of rice was 486.62 million metric tons worldwide. May it be for starters, the main course, or even in desserts, rice finds its place everywhere. Mughal or Mexican, rice in a hot case or casserole has always been a celebrated component of all the cuisines. 
How to Cook up a Storm Using Rice?
1. Biryani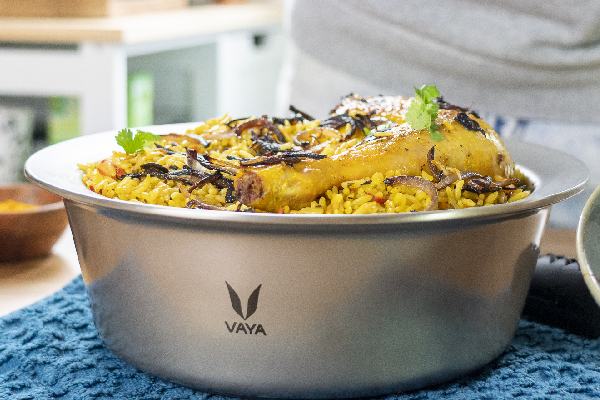 No one knows where exactly did Biryani originate. But the love for this dish surely knows no bounds. A rice dish that is cooked differently in different parts of the world and essentially with long-grained basmati rice. The dish has a variety of flavors, rose water, mixed curry, meetha attar, pickles, potatoes being an overtly loved element for some and so much more. If you want to have some mildly spiced but aromatic Biryani, go for Kolkata style and Lucknowi Biryani. If you are craving something spicy but delicious then, check out Delhi & Hyderabadi Biryani. Biryani is a one-pot meal and the possibilities are myriad. Make sure you serve the biryani warm by storing it in an insulated casserole.
2. Burrito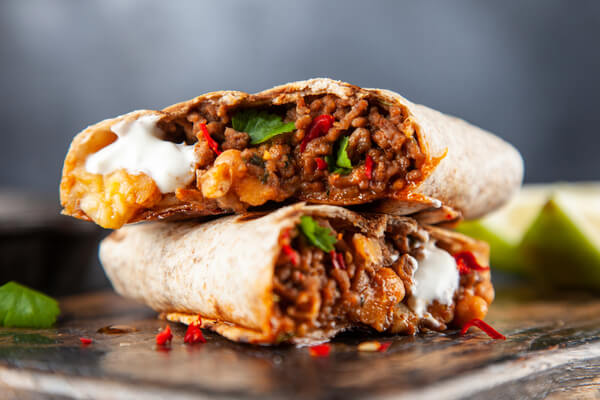 Dinners can be experimental and they should be as the last meal of your day has to be special. Ingredients include – flour tortilla, rice, vegetables, and sauces of your choice. It is a wrap made up of the slightly grilled tortilla and is filled with rice, vegetables, protein, and multiple sauces, and even cheese on some days. It is absolutely filling and can be made healthy as you can literally combine anything as your filling. Forget about all the stereotypes that you cannot have a wrap for dinner. You can and you will.
3. Rice Pudding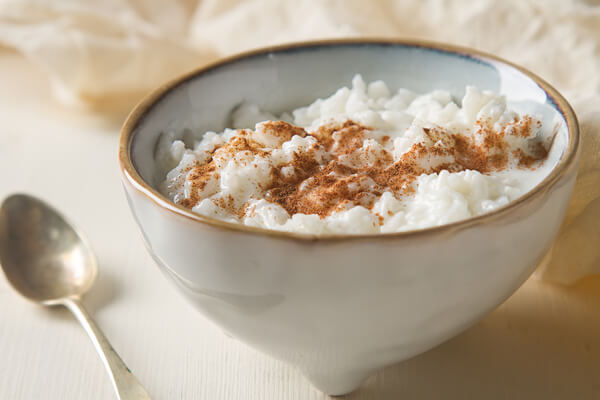 In Bengali families, a rice pudding is called payesh and is prepared on birthdays. The dish is considered to bring a lot of good luck. The ingredients typically used are – rice, milk, cinnamon, cardamom and is full of dry fruits. It is prepared all over the world like Europe, nordic countries, Latin America, Middle East, Africa, and more. The names might be different names but the essence remains the same, rice is boiled in milk with added flavors. Some of the names are – Moghli, Gatnabour, Payasam. It is a real delicacy with just the right amount of spices. Rice pudding tastes great when served hot or war, serve from a hot case or casserole to elevate the dining experience.
4. Sushi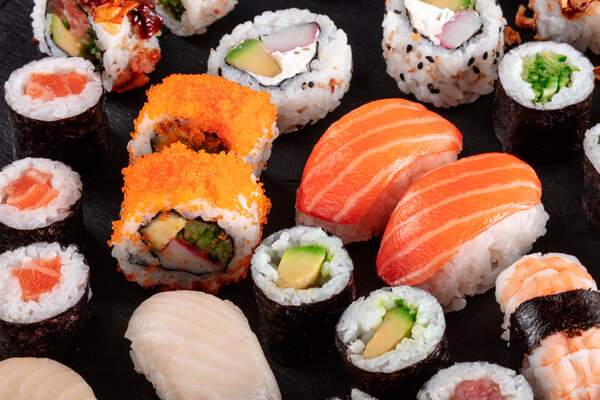 A Japanese dish prepared using vinegared rice, fish, vegetables, pickle, and nori seaweed sheet. It looks like small cubes with a fine filling of all the three elements wrapped together with nori. It is served with a side of soy and wasabi. It is a light but delectable meal. But if you want, you can have 30 of them because who is watching you?
5. Teriyaki Fried Rice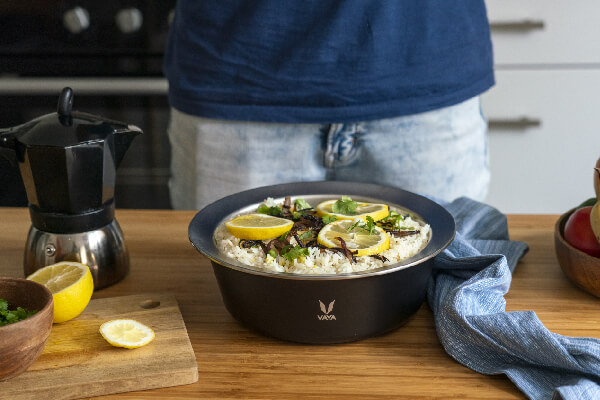 A glaze of brown, with sweet and salty flavors, topped with sesame seeds – Teriyaki Fried Rice. A go-to meal if you want to cook something easy but flavourful at the same time. Chop some garlic, green onion, and soak them in soy with some chili. Then get a pan, add some soy sauce with honey, reduce it and then add the vegetables and rice. Mix it and it is ready. You can also cook some chicken in the same sauce and serve it in a casserole with herb and sesame garnish. 
6. Risotto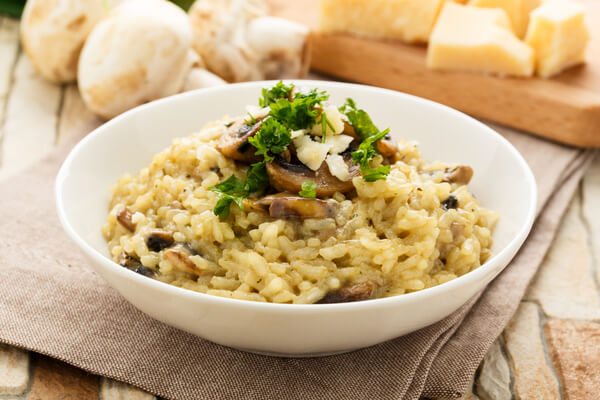 An Italian Rice dish that bursts into your mouth with subtle flavors. The dish is cooked with meat broth where rice is boiled with medium spices until it reaches a creamy consistency. People in different parts of the world cook risotto differently, with white wine, parmesan, butter, and more. If you wish to have something which just melts in your mouth, stick to risotto. Serve risotto from a casserole for warmth.
7. Nasi-Goreng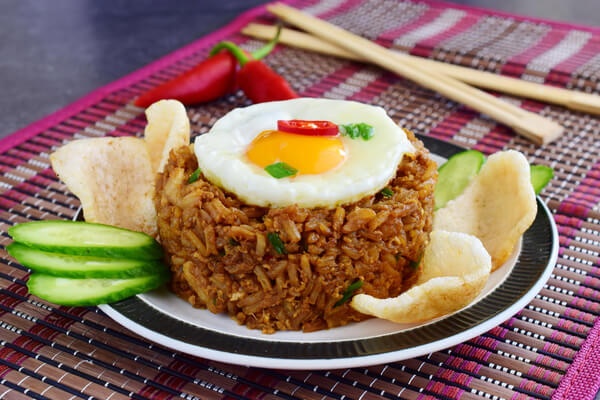 An Indonesian delicacy where rice is stir-fried with prawns, full of vegetables, omelet, and different spices. The flavors are rich and they tickle your tastebuds. Nasi-Goreng has also been called the national food of Indonesia. The roots of cooking Nasi-Goreng goes back many years, where people did not want to waste the leftover food, so what better way to mix everything together from the leftovers and make a meal out of it. With different vegetables, dominant tamarind, and more. It is a one-pot recipe and can be served in a casserole or hot box so that it steams till the very end.
8. Lemon Rice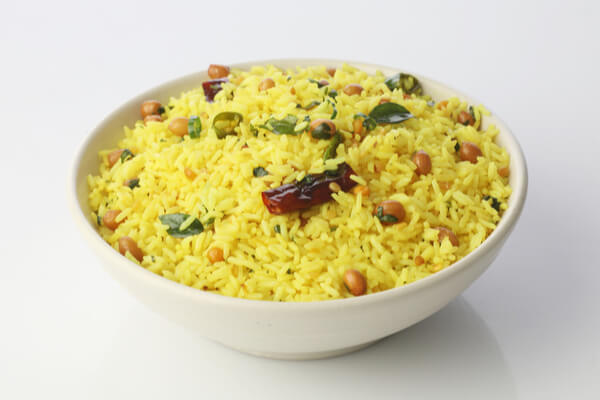 As the name suggests, the dominant flavor here is the lemon. A South Indian dish that can be eaten with or even without a side dish because it is indeed, that delicious. A combination of rice, mustard seeds, black gram, cashews, peanuts, and lemon juice are fried together. A perfect balance of flavor, tang, crunch, and health, all prepared at once as Lemon Rice.
9. Coconut Rice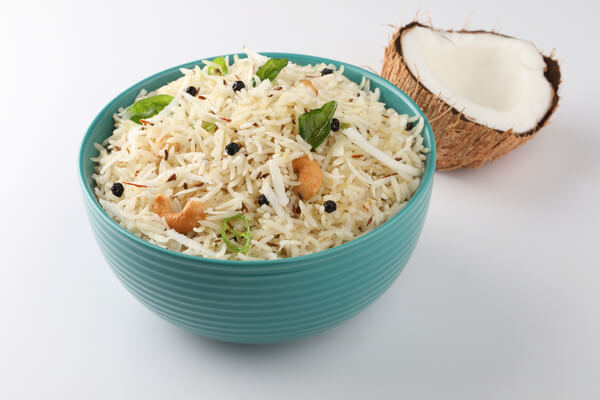 A South Indian dish is incomplete with rice and fresh coconut. Made mostly during festivals like Pongal & Navratri, it is a dish that travels along with people throughout their lives. Simple ingredients like rice, black gram, chickpeas, curry leaves, mustard seeds, chili, and freshly grated coconut are used to create this pot of love and warmth. It is surely a dish that will put a smile on your face and you taste absolute comfort with each bite. Serve from a hot case to retain the freshness and flavour of coconut!
10. Broccoli Rice and Cheese Casserole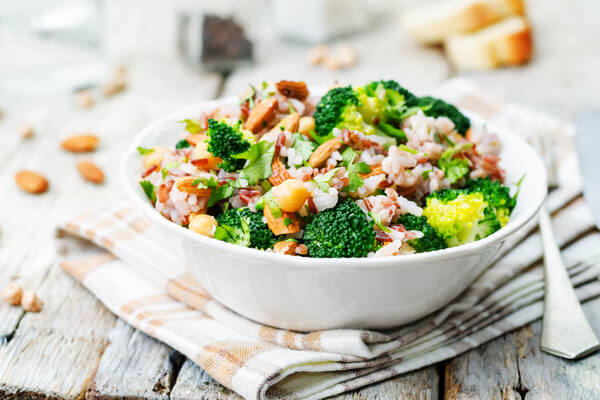 A heaven for people who love cheese and veggies. It will be unfair if this dish is called anything less than art. Ingredients typically involved are – Butter, Rice, Mushrooms, Broccoli, aged Cheddar Cheese, and all the good herbs, tossed into the oven at 350 degrees and served hot. The dish when comes out of the oven has a slightly burnt cheesy top, with grilled vegetables and rice and tastes as good as it looks. This dish needs no explanation and needs to be tried at least once. 
Conclusion
Food is an emotion. It is so many things. An escape when you need to let go of that stress, a way of creating and serving love on a platter, creating memories with your best friend, a sad tub of ice cream for your heartbreaks, and most importantly a constant part of your life. If nothing stays, then at least food remains. Invest your time in preparing a few new rice dishes, serve them from a casserole, and enjoy the dining experience!