Need to get back on track with your eating habits?
Our eating habits determine our health but we often overlook this aspect and eat at our convenience. Many times, we eat just to fill our tummies and sometimes just to please our taste buds. We also end up cutting out a few nutritious and essential ingredients from our diet to lose some weight. Our bodies need an appropriate amount of vitamins, proteins, minerals, carbs, fibers, and healthy fats. These nutrients play an imperative role in our physical and mental development. Therefore, eating healthy is extremely important and good nutrition means our body gets everything to work its best.
Tips and Ideas for Opting Healthy Eating Habits
1. Balanced Diet: A balanced diet is the secret of healthiest eating and it should include everything such as nuts, pulses, grains, fruits, vegetables, berries, fish, meat, eggs, etc. All of these food items should be in moderation and balanced to provide appropriate nutrition to your body. You can talk to your dietician regarding an appropriate and balanced diet.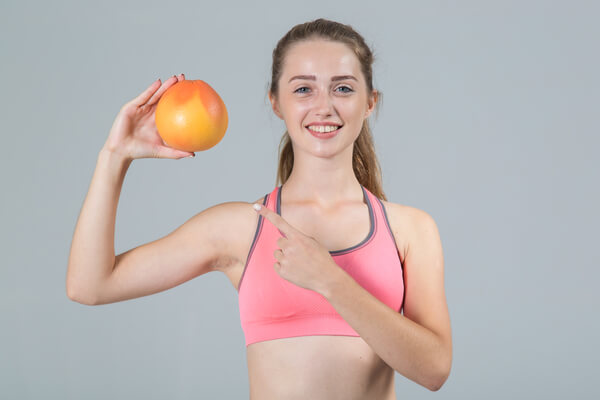 2. Higher Fibre Starchy Carbs: Base your meals on higher fiber or wholegrain varieties and starchy carbohydrates. Starchy carbs should make up just over a third of the food you eat and this includes bread, potatoes, warm pasta from a casserole, rice, and cereals. The fiber-rich food should include wholewheat, brown rice, pasta, or potatoes with their skins on.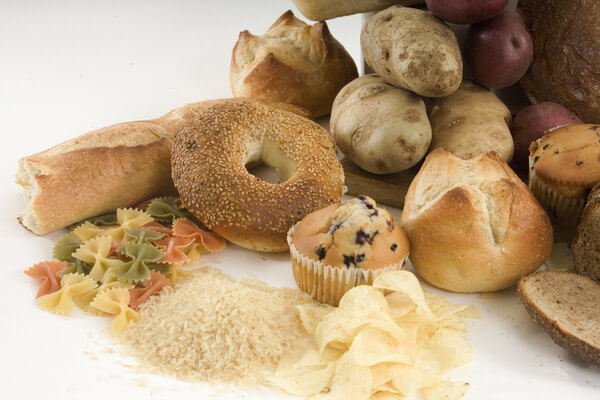 3. Include Lots of Vegetables and Fruits to Your Diet: Eating at least 5 portions of a variety of fruits and vegetables every day can do wonders for your health. You can take them in either form such as frozen, juiced, dried, or fresh. If you are considering including vegetable juice or smoothies in your diet, limit the amount as these drinks are sugary.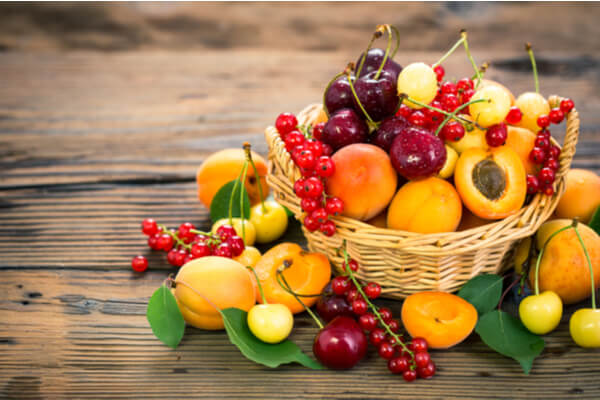 4. Cut Down on Saturated Fat and Sugar: Though you need some healthy fat in your diet, it is important to limit the amount and type you're eating. Saturated and unsaturated are the two main types of fat in which saturated fat can increase the amount of cholesterol in the blood. On average, a maximum of 30g is recommended for men while 20g for women.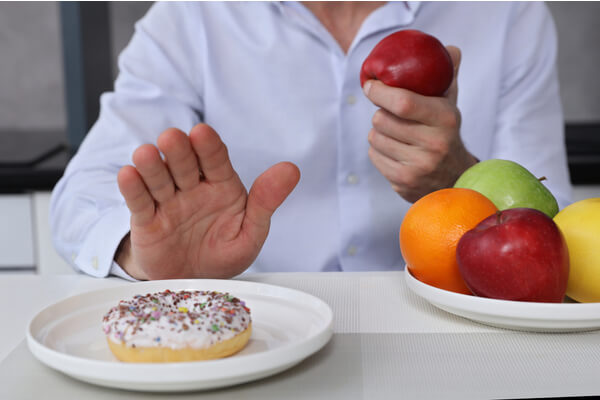 5. Cut Down on Salty or Salty Foods: Eating too much salt in any form can raise your blood pressure and this may further increase the risk of heart diseases or stroke. No more than 6g a day of salt is recommended for adults and there are three-quarters of the salt already in the food you buy such as bread, sauces, soups, cereals, etc.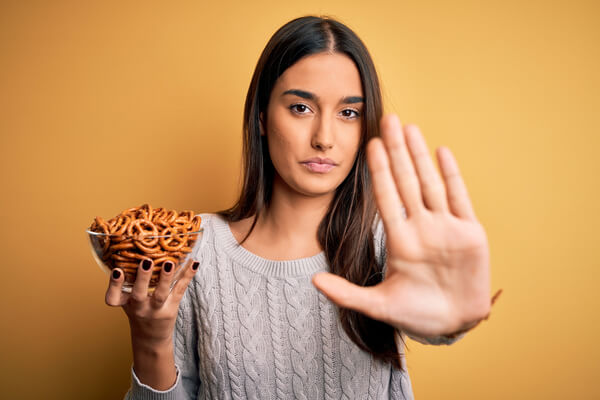 6. Drink Plenty of Water: Do not get thirsty as your body needs plenty of fluids to function properly. It is recommended to drink at least 6 to 8 glasses of water every day and it may include water, lower-fat milk, tea, coffee, etc. However, not all non-alcoholic drinks are good for your health such as sugary soft and fizzy drinks as they're high in calories.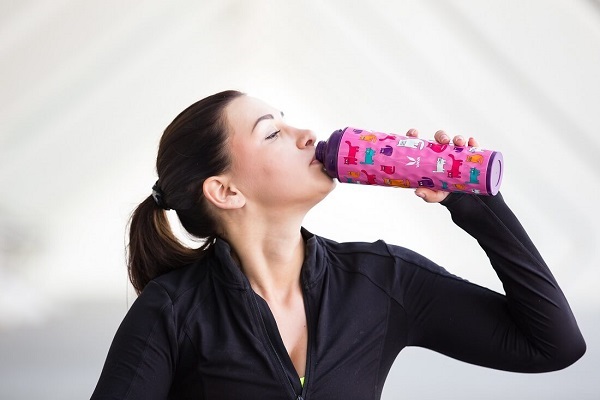 7. Stay Active and Maintain a Healthy Weight: Apart from eating healthy, you should stay active by indulging in physical activities and maintain a healthy weight. Being overweight may put you in danger as it leads to serious health conditions such as heart disease, stroke, certain cancers, type 2 diabetes, etc. It is good to pay attention to your overall health and wellbeing.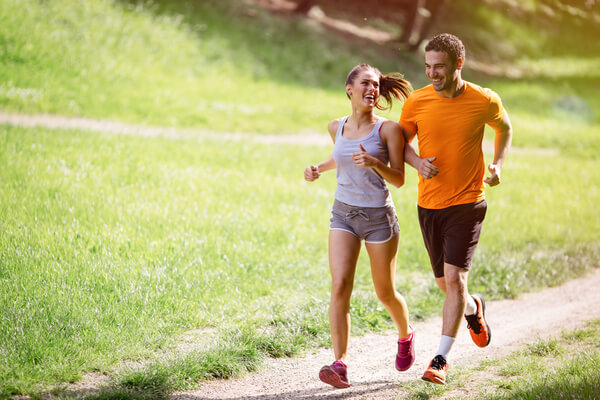 8. Never Skip Your Breakfast: Breakfast is the most important meal of the day and it should be high in fiber but low in fat, sugar, and salt. A balanced breakfast will help you get all the essential nutrients you need and fuel up your body to work throughout the day. You may consider a a balanced breakfast of idly and sambhar from a hot case, or aloo parathas from a casserole or wholegrain lower sugar cereal, fruits, and semi-skimmed milk.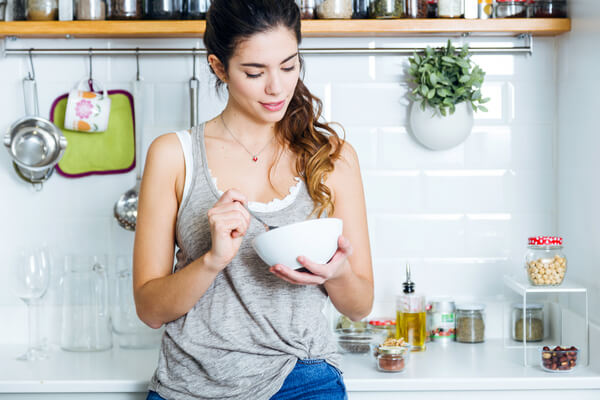 9. Do Not Believe on Myths About Food: Change the way you think about certain food as there are lots of myths roaming around. Do not make your food choices based on false claims or other people's experiences. Talk to a dietician or nutritionist to know your nutrition requirements and don't think that your diet has to be 'all or nothing'.
10. Stock Your Pantry and Fridge Properly: Invest in some good-quality food containers or casseroles to stock your food properly. Having some healthy ingredients handy can be a good idea to prepare delicious and nutritious recipes easily and quickly. Some good meal suggestions include pasts, soups, rice, beans, lentils, fruits, vegetables, meat, fish, etc.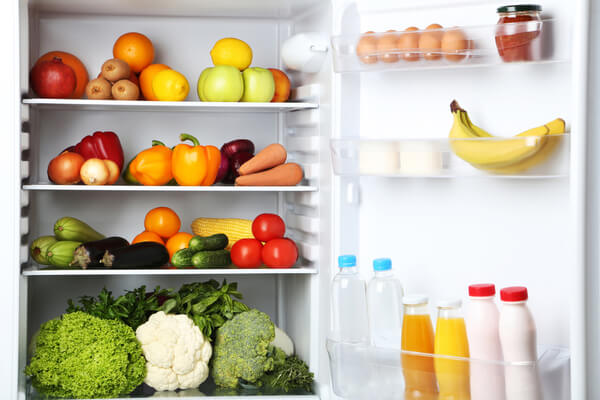 Most Healthiest Foods on the Planet 
Well. Eating healthy doesn't have to be boring when you have so many delicious options available to choose from. Take a look at some healthiest and nutrition-dense foods that you can include in your diet…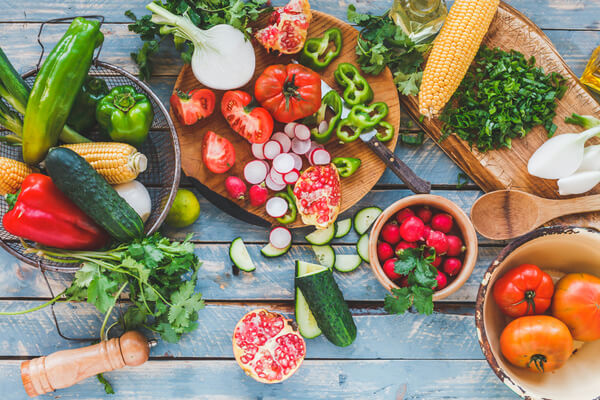 Fruits and Berries: Apples, Banana, Avocados, Oranges, Blueberries, Strawberries, Mango, Cherries, Grapes, Melons, Pineapples, Plums, etc. 

Eggs, Meats, Lean Beef, Chicken Breasts, and Lamb

Nuts, Seeds, and Peanuts: Almonds, Chia Seeds, Coconuts, Macadamia Nuts, Walnuts, Peanuts, etc.

Vegetables: Bell Peppers, Asparagus, Broccoli, Carrots, Cauliflower, Cucumber, Garlic, Kale, Onions, and Tomatoes

Fish and Seafood: Salmon, Sardines, Shellfish, Shrimp, Trout, and Tuna

Grains: Brown Rice, Oats, and Quinoa 

Bread: Homemade Low-Calorie Breads 

Legumes: Green Beans, Kidney Beans, Lentils

Dairy: Cheese, Whole Milk, and Yogurt

Fats and Oils: Coconut Oil, Butter from Grass-Fed Cows, and Extra Virgin Olive Oil
Why Should You Make Healthy Food Choices?
A healthy and balanced diet can help prevent diseases.

A nutritious diet can help in maintaining your physical as well as mental health. 

A good diet may help you lose weight and stay fit. 
How Can You Change Your Eating Habits?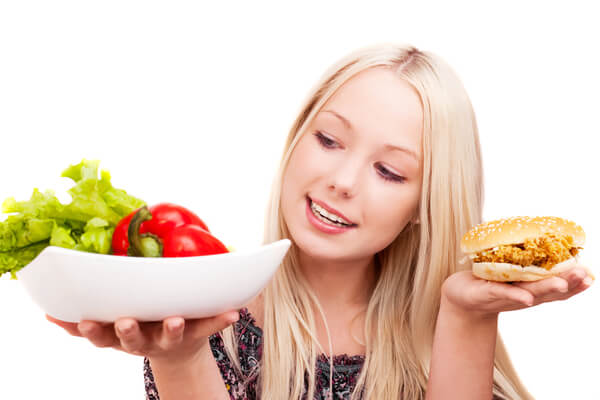 Strive for a healthy and disciplined lifestyle. 

Make a diet plan and stick to it. 

Eat homemade food and save your lunch money. 

Keep unhealthy foods out of your diet chart. 

Take baby steps and then double your goals. 

Start a journal or download an application to monitor your food choices. 

Start early. 
The Final Verdict 
Eating healthy means staying healthy and it also means replacing foods that contain added salt, sugar, and trans fat with more nutritious foods. Having a balanced and nutritious diet has many health benefits such as protecting the heart, building strong bones, preventing diseases, boosting mood, and more. 
When it comes to the healthiest foods, including veggies, fruits, and whole grains can be a good option. You can also follow a plant-based eating pattern if want to lower the risk of all chronic diseases. Also, it is good to cultivate a happy relationship with food and don't take fruits and veggies as your enemy. 
Healthy food hasn't to be boring and you can always include your favorite items in your diet.