A decade back our mothers packed your food in those steel tiffin boxes to keep the food warm. Sometimes you used colorful plastic boxes but they always failed to keep the food hot. But now the lunch box market is exploding with variety, shapes and sizes, material, colors etc. If you spend most of your day in school, college or office or even outside then you need to eat healthy food. You need a lunch box that keeps your food fresh, warm and healthy for long hours. Some of the things you want to carry in your lunchbox taste good only when eaten warm. A lunch box can save you a lot of money compared to eating out and spare the environment a lot of trash. A good one will also last a long time and keep the food inside cold or warm, not to mention protected from your trip out. 
So, here are few tips curated for you to choose the best lunch boxes in the market that keep your food warm from the time you pack it till the time you eat it. 
Tips to Choose the Right Lunchbox 
1. Insulation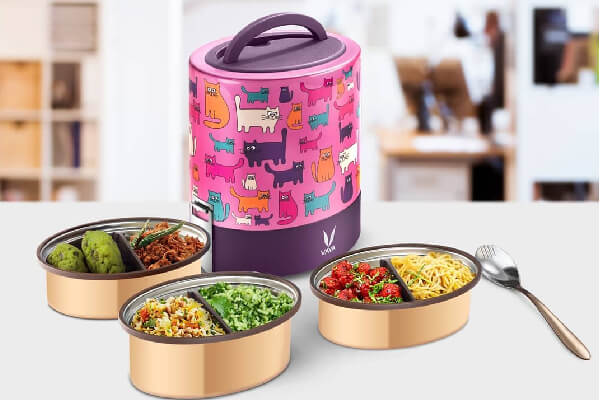 One of the most important things to look out for while purchasing a lunch box is if it has proper insulation. An insulated lunch box will ensure your food stays hot and fresh. Fresh food is safe to consume. Modern lunchboxes can retain temperature for as long as 4-5 hours. To keep your food warm, the best choice is to buy an insulated lunchbox. Replace that old steel tiffin box of yours and bring home an insulated tiffin box. Insulated Lunchboxes are the best for a variety of reasons. Using insulated lunch boxes will keep your food fresh and protect you from foodborne illnesses. In fact, Insulated lunch boxes also help you to keep your food cool. Perishable lunch food items like cold meats, dairy products like cheese, milk and yogurt should never sit at room temperature for more than two hours. These items need refrigeration and guess what? Insulated Lunchboxes not only keep your food warm but also keep food items cold and fresh.  But why should you keep your food cold? This is because, it has been scientifically found that foodborne illness can multiply rapidly at temperatures between 40°F and 140°F. Moreover, perishable foods such as cold sandwiches or yogurt, cannot be left out at room temperature for more than 2-3 hours before they become unsafe to eat. With an insulated lunch box, perishable food can stay cold and safe to eat until lunch. 
2. Material Matters!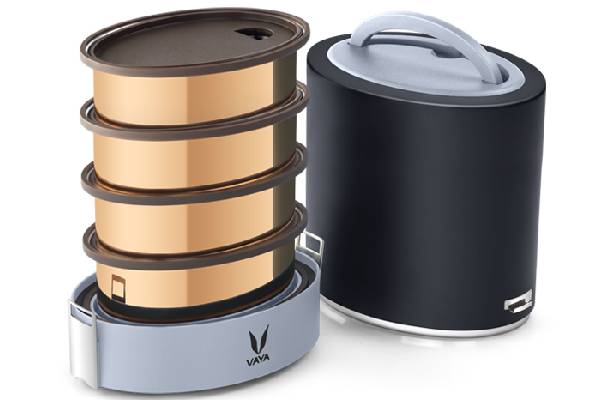 Clearly, Insulated steel lunchboxes are the best when it comes to keeping your food warm. Plastic, glass and ceramic are unable to keep your food for as long and are also less durable. A stainless steel lunch box that is also insulated can keep your food warm and fresh for up to few hours.
3. Chemical Free and Antibacterial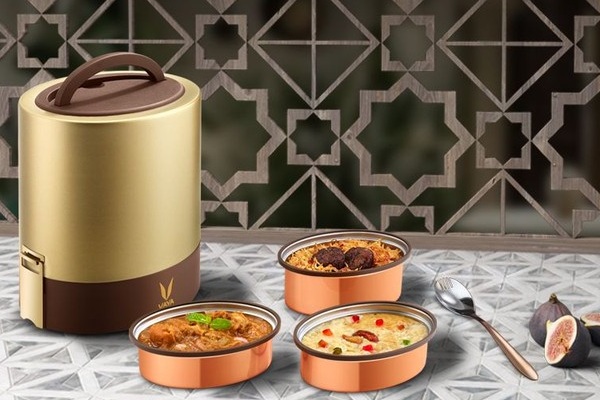 Stainless steel lunch boxes are safe for everyday use. One of the main reasons why you need to get one for yourself. 
Stainless-steel insulated Lunchboxes are antibacterial and won't leach harmful bacteria or chemicals into your food. Antibacterial lunch boxes are becoming increasingly important in the post Covid world. 
4. Microwave Friendly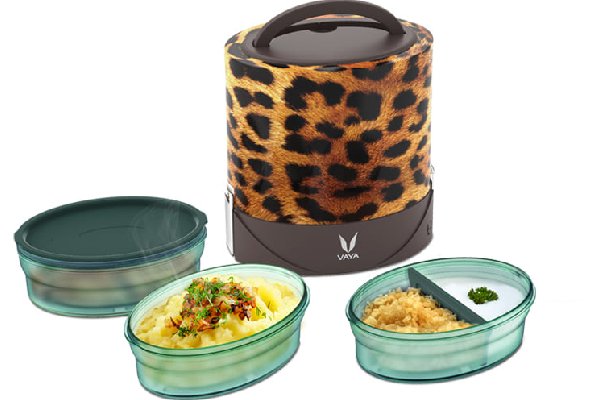 To heat your food before a meal, you need to ensure that your lunchbox is microwave friendly. There are symbols under Lunchboxes that will indicate if the lunchbox can be put in a microwave. 
Last Words
Lunch boxes are best for carrying food for a quick bite in school, office or on a picnic. Durable and safe lunch boxes that keep your food warm will make mealtimes easy quick and enjoyable. So, while buying a lunch box that keeps your food warm, you must keep the above tips in mind. Happy Shopping and Happy Eating!