Summers call for ice creams, fruits and beverages that can help you to rejuvenate and make you feel fresh. Water becomes a necessity during the summer season. People eat fruits like watermelon, pineapple, litchi, and mangoes because of their high water content. Due to climate change, the temperature reaches a new high every year. The scorching heat makes people sweat, and people tend to lose water from their bodies faster.  It is essential to keep yourself hydrated by drinking plenty of water, but at the same time, you can experiment with some of the cool beverages that will quench your thirst and help you with a lot of energy. Keep an insulated tumbler or a flask handy, with a refreshing drink or beverage of your choice, to beat the heat. 
Cool Summer Drinks That You Should Have
1. Lassi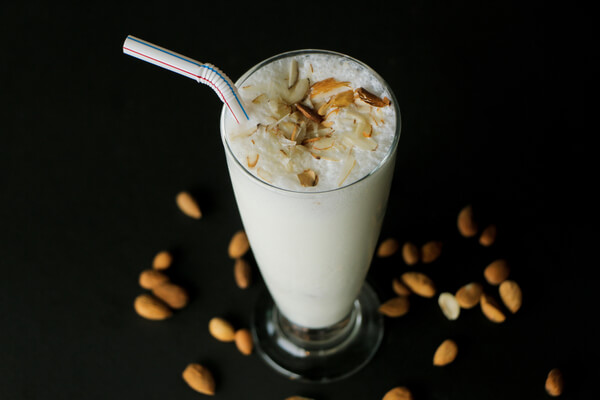 The favourite desi drink to beat the summer blues in North India is nothing but good old lassi in an insulated tumbler. This drink has got everything that a person can ever wish for when it comes to a coolant as it is full of vitamins, carbohydrates, proteins and riboflavin. It eases the digestion process, helps in weight loss and makes your immune system better. Add some yoghurt with a little bit of water and black salt into a mixer; once you get a thick consistency, get your best drinking glass and treat yourself to some lassi. One can add multiple variates with seasonal fruits to get a flavourful drink. If you add pulps on mango in your lassi, it can help you fight a sunstroke when the temperature touches 50 degrees. Pour some lassi to your water bottle and you are all set for a refreshing drink for the day!
2. Rooh Afzah Cooler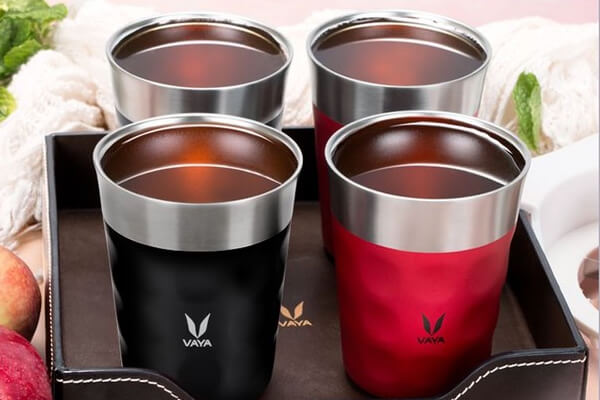 One of the most popular drinks in the middle east is Rooh Afza. 'Rooh' refers to Soul, and 'Afzah' relates to nourishment, and this drink stands up to its name. It is one of the most comfortable beverages that you can make and carry in your tumbler. All you have to do is -add some lemon juice with some mint leaves as the base, then get a few tablespoons of the Roof Afzah syrup with add some chilled water and give it a right mix. It will help you beat dehydration and improve your haemoglobin levels and regulate your weight loss. Rooh Afzah in an insulated tumbler is all you need to get through another hot summer day!
3. Aam Panna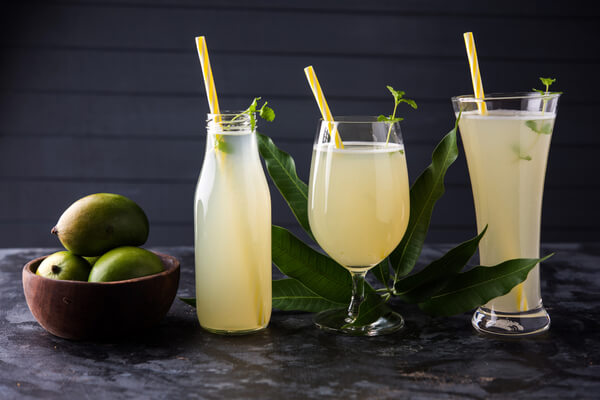 This classic drink is useful in avoiding sunstrokes. Boil some raw mangoes and then squeeze out the pulp. Add some cumin seeds, black salt, sugar, and mint leaves to the pulp and blend it. Carry it in your steel Tumbler to get the best-chilled taste. Summers are incomplete without mangoes. Raw or ripe, mangoes are tasty all the time.
4. Cold Coffee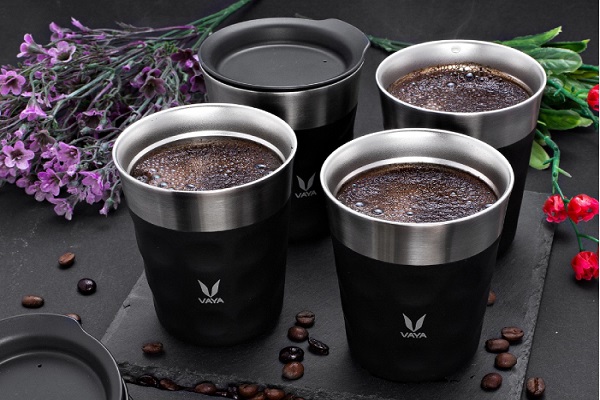 If you are a coffee lover, but summers make it difficult for you to have the classic hot cappuccino. Then, try making some cold coffee for yourself right away. Ingredients required are milk, ice cubes, coffee and some vanilla ice-cream. Put all the ingredients into a blender and blend till you get the right thick consistency. You can also drizzle some chocolate or caramel syrup in your coffee mug before pouring your cold coffee to get the best results.
5. Jaljeera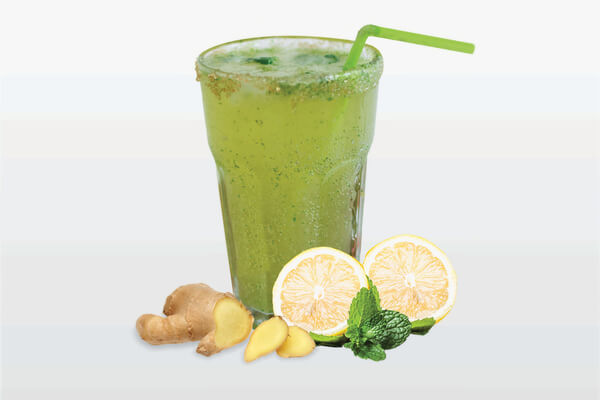 Jaljeera is an excellent drink for the Indian summers, as it leaves a refreshing aftertaste and smoothens the digestive system that usually becomes a mess. A combination of typical Indian spices like – tamarind, cumin seeds, fennel, mint and black pepper are churned in a mixer until a green looking paste is there. You can store this paste for at least a month and take one tablespoon of the paste every day along with some chilled water (with some dry mango powder)  and stir well. Don't forget to shake it well before you drink from your stainless steel tumbler. 
6. Fruit Smoothie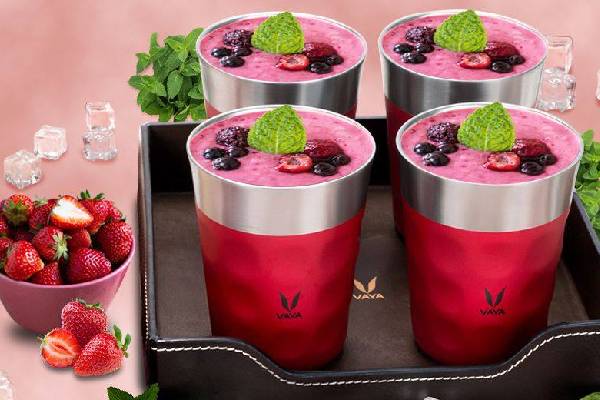 Watermelon, Mangoes, Pineapples and Litchis are some of the summer fruits with a lot of water content. You can create a fruit smoothie with any one of the fruits or with all of them together. Add some yoghurt and ice cubes into the blender to get the best results. Fruit smoothies are not only healthy for your body, but they are also very heavy and can work as a food replacement. A tumbler glass of fruit smoothie is all you need to make a hot day relatively seem better!
7. Virgin Mojito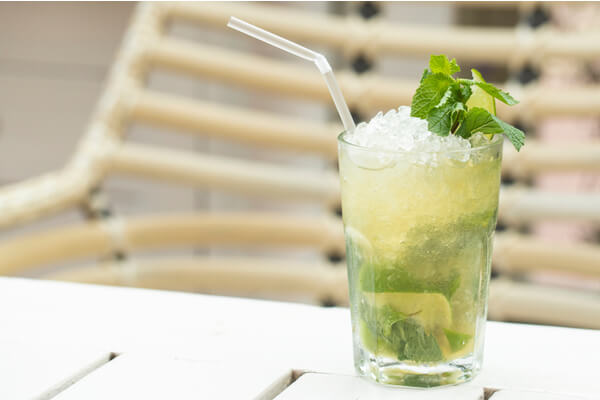 This drink works best for all your house parties or just to satiate your cravings for a fine mocktail. Add some mint leaves and some lemon juice into a glass, then top it off with some Sprite or 7up. Garnish your drink with some more mint leaves on top and maybe a small umbrella which will transfer you to the tropical beaches. 
8. Pina Colada
It is a sure shot ticket to the beach. If you love the flavours of pineapples and coconuts, this drink is just right for you. Get about a cup of ice cubes, some diced pineapples, some pineapple juice, along with some coconut cream and blend it till you get the creamy texture. Top the tumbler off with some more pineapples and cherries on top. Who wouldn't love a beach day with some Pina Colada?
9. Khus Sherbet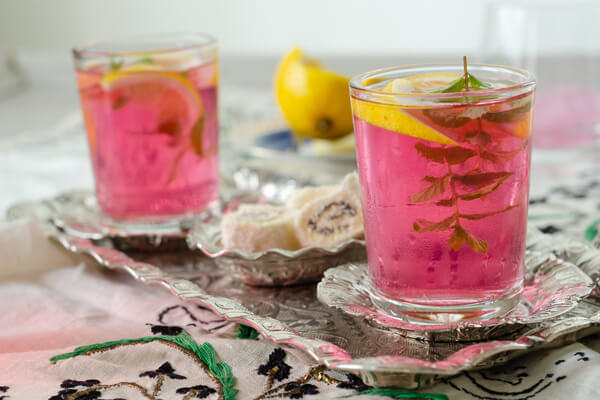 A drink famous in Iran is power-packed with the right nutrients to sail you through the summertime sadness. Prepare a mix of water and sugar on low heat, then add some khus syrup with some lemon juice. Serve it chilled, or just carry it in a tumbler glass for the day. 
10. Honey-Cinnamon Iced Latte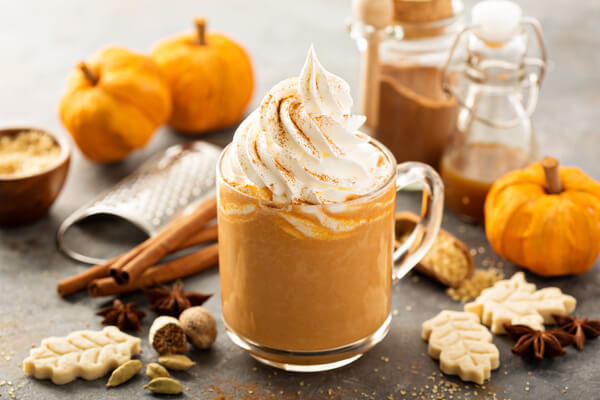 The unbeatable combo of cinnamon with some honey fits almost everywhere. What better than combining your cold brew coffee with a hint of cinnamon and some honey? Carry it in your coffee tumbler, and make sure to enjoy the one-of-a-kind-cafe -drink throughout the day!
Conclusion
Carrying your drink which is refreshing and effective towards fighting the scorching heat, is a great idea! Make full use of the multiple options of stainless steel tumblers and coffee tumblers to get the best quality regardless of the day's time. One can also toss in some cucumber mojito and some classic coconut water into your glass once in a while. There is no end to the summer drinks. Keep on experimenting with your favourite refreshing elements for all the months to come.