Considering the entire world is currently facing a pandemic, there is no better time than now to worry about improving your immune system. You don't need fancy supplements or medical treatments to boost your immunity. Here are a few drinks you can mix up at home, those which are comforting to drink and boost your immunity as well! Make sure you have an insulated flask or a tumbler handy, so you can take a few warm sips and enjoy the comfort that the beverage gives you!
1. Turmeric, pepper, and honey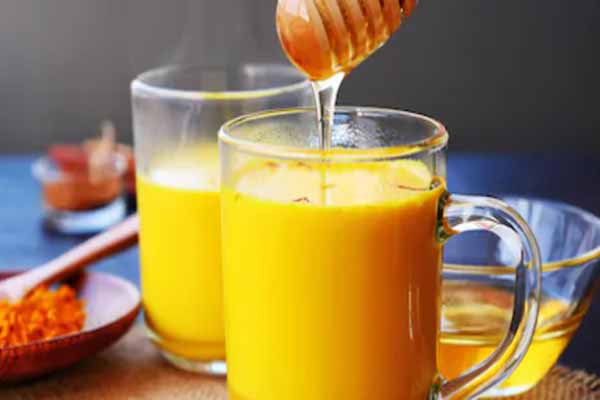 If you're really looking to kick your immune system into gear, there's no better option than this entry on our list. Be forewarned, it has a serious kick to it thanks to the combination of spicy pepper and sweet honey. That's not a problem though, because its health benefits are amazing. The turmeric acts as a natural antibacterial, antifungal, and anti-inflammatory. It will help with everything from joint pain to indigestion and will also eliminate harmful bacteria from your system. The honey and pepper have their own health benefits, but the turmeric is the star of the drink.
Mix up honey and turmeric in a bowl. Add freshly crushed pepper. Store this mix in an insulated storage containers, and you can add this to a glass of warm water or milk, and make a home-made immunity boosting drink for yourselves! You can make this warm milk, pour it in a flask, and keep sipping through the evening while you are watching television or getting some work done!
2. Garlic and honey Tea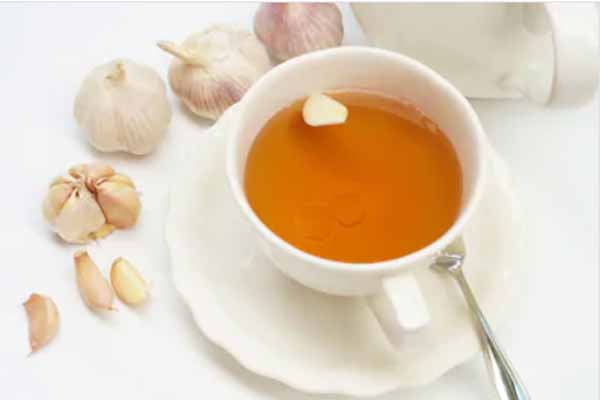 This is a truly ancient tonic that has been used to maintain good health since the time of Ancient Rome. Garlic contains compounds that have extremely potent medicinal properties, most notably, sulfur compounds such as, allicin. diallyl disulfide and sallyl cysteine. Allicin is the most important of the bunch. It is a very powerful antioxidant that has antibacterial and anticancer properties. Eating garlic is also a great way to maintain good heart health.
Raw garlic is not a favorite for many, and when infused in honey, it becomes delicious. You can eat it as a snack, or you can make garlic and honey tea, it is great for a sore throat and perfect for improving immunity! Make a batch and store it in a flask, so you can pour it in your mug or tumbler when you feel like having a few sips!
3. Watermelon and Mint Cooler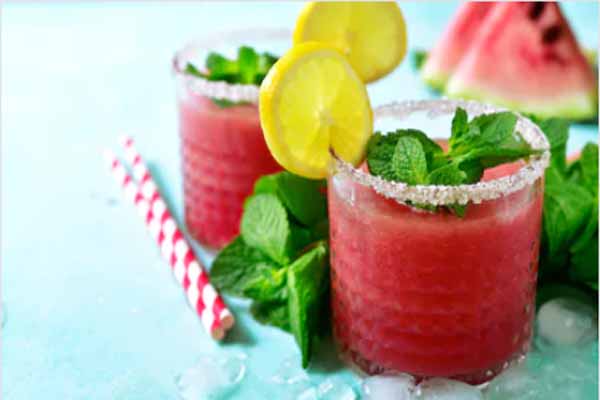 If you don't want to put in too much effort to make a good immune boosting drink, just blend up some watermelon. Watermelon juice not only helps to boost your immune system, it also helps to alleviate muscle soreness. This makes it not only good for people who are physically active, but also people who are suffering from the flu, which is known to cause muscle soreness. If drinking plain watermelon juice is too normal, add some crushed mint leaves to it. They can help to improve cold symptoms, mask bad breath, and even provide indigestion relief. A glass of this juice in an insulated tumbler glass, and you are all set for a refreshing drink to comfort you! You can pack this cooler in your insulated water bottle, to work, college, shopping, or wherever you are headed, and enjoy taking a few sips when thirsty!
Home-made drinks do help in bolstering your immunity, here are a few other things that will help –
Adequate sleep – sleep nutrition is the key, when it comes to immunity. Make sure you get to sleep for about eight hours in a day.

Hydrate – Drink a minimum of 2 liters of water every day. Keep a water bottle by your side at all times, this works better than all those Drink-your-water reminders!

Load up on vitamin H (happiness)– Staying happy, and stress-free definitely helps in the long run.

Eat a nutritious meal – A nutritional meal consisting of vegetables and fruits definitely makes you feel better, while taking care of your immunity.

Exercise – Choose a fitness program that will work without disrupting your routine, and stay fit!