Spring in your steps, and smile on your lips, only a hearty home-cooked lunch can do this to you on a weekday! If you are addicted to sandwiches or a takeaway meal from the restaurant closest to your workplace, it is probably because it is easily, and quickly available. Not because it is soul satisfying like the meal you had over the weekend. The one that made you go all warm and fuzzy, with just the aroma wafting through your kitchen!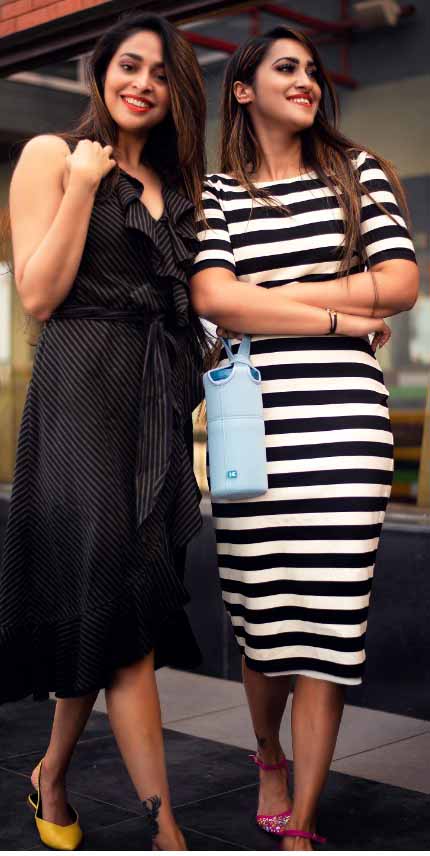 A home-cooked meal is not just healthy, but is nourishing and comforting too. The importance of a lunch box in keeping this meal hot cannot be undermined. There is a lunchbox behind every happy home-cooked meal you have had away from home! Carrying a functional lunchbox bag doesn't mean you have to compromise on your style. It simply means you have to identify bags that are utility chic.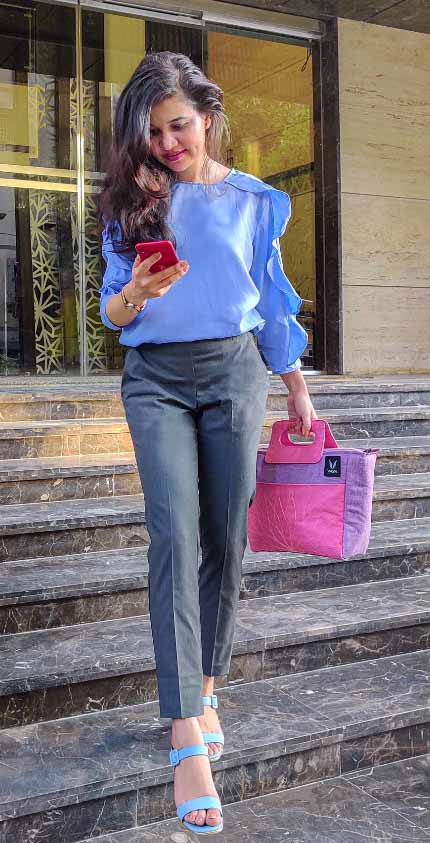 When hunger seeps through the silence in your office floor, it's important to address it while you show how impeccable your tastes are when it comes to food, lunchboxes and lunch bag. Here are 3 effortlessly stylish ways you can carry your lunchbox, and have a hot, delicious and healthy home-cooked meal –
1. Vaya BagMat – A Zippered Shoulder Bag
A smart zippered shoulder bag never goes out of style. An average day at work, a business lunch, or an informal potluck gathering, there's nothing like a shoulder bag that will snugly fit your lunchbox and may be a snack too! Shoulder bags make everything seem easy, because they let you go handsfree – You can manage your commute on public transport, take calls or play Candy Crush, and even hustle kids while you are on the road, all with the bag snugly hanging on your shoulder!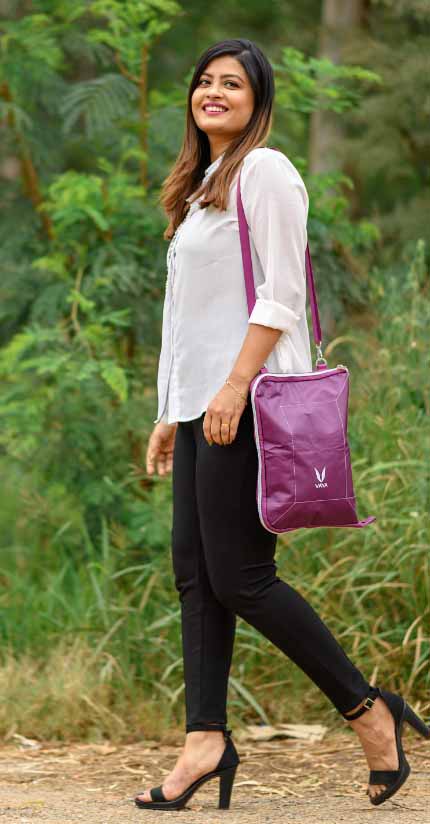 Why BagMat?
The zippered shoulder bag works well for your regular days at work or an onsite visit at a client's place. BagMat is available in classic Black and brown, well suited for your formals in traditional colors. Also available in other muted colors like Pink, Purple, Blue and Green for all the other days. Fabricated to keep your meal hot, BagMat also unzips to a table mat when you need one. It is easy to wash, and with adjustable shoulder straps, it is easy to carry too!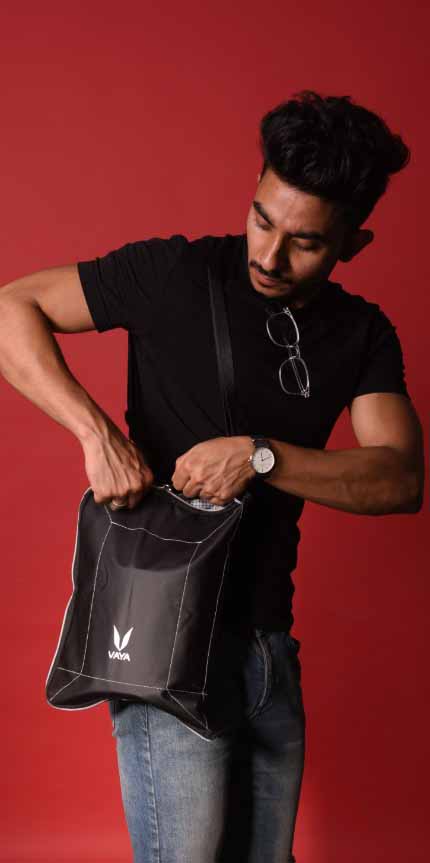 2. Vaya GoBag – A Handy lunchbag for the multitasking women
There are chic handheld bags perfect for minimalists who like to keep things simple yet sophisticated. Compact yet handy, these bags are perfectly sized to carry a set of lunchboxes and a cutlery set!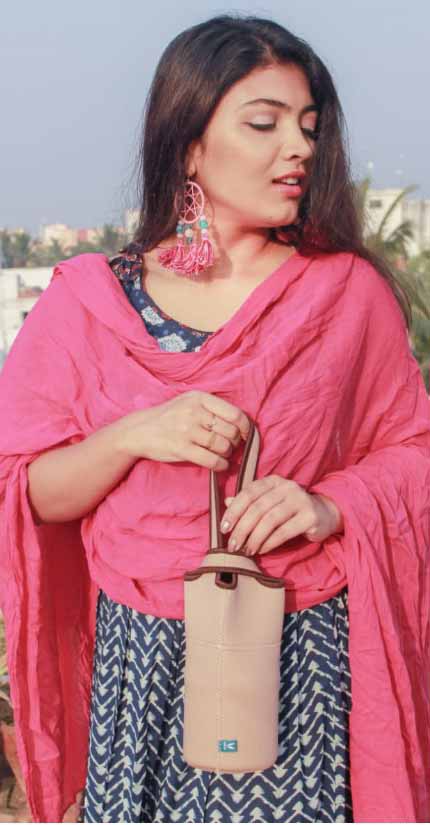 Why GoBag?
Feather light, the stretchable GoBag from Vaya is perfect for office, a casual day out with friends and while you are travelling too! The bag can snugly fit two compact lunchboxes, and your hand sanitizer, all that you will need to have a meal away from home! It is reversible, and comes in attractive colors that complement your top-to-toe ensemble any day.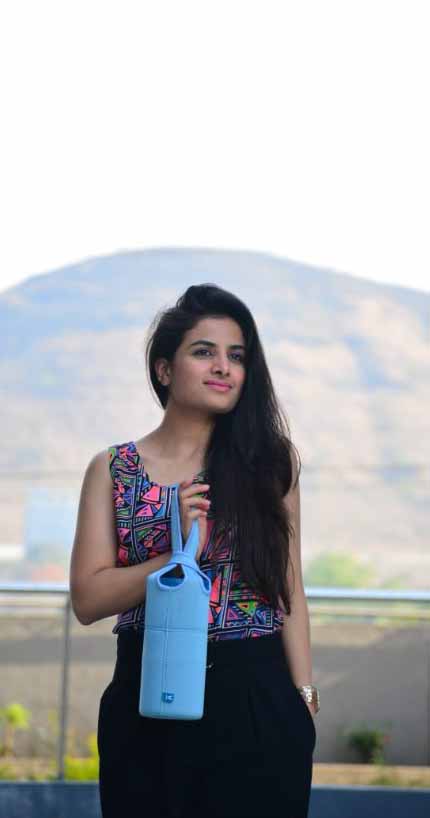 You need a bag that flatters your personal style, and one that can fit all your essentials for the day! Chicest bags that come with ample space, a casual handle and super comfortable shoulder straps are a must-have staple for women!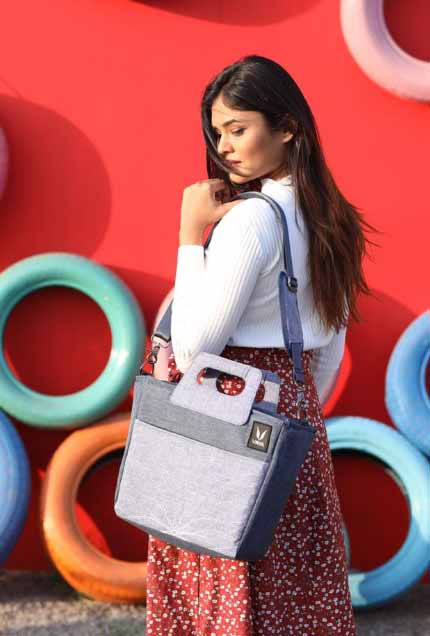 Why BentoBag?
Practically sized for a lunchbox, a water bottle and other essentials, BentoBag is designed keeping in mind the lifestyle of a multitasking woman. Insulated, water proof and available with a detachable divider and cutlery pouch, the bag has everything you will ever need. It comes in two trendy colors, pink and blue, and you can use the bag as a crossbody bag too!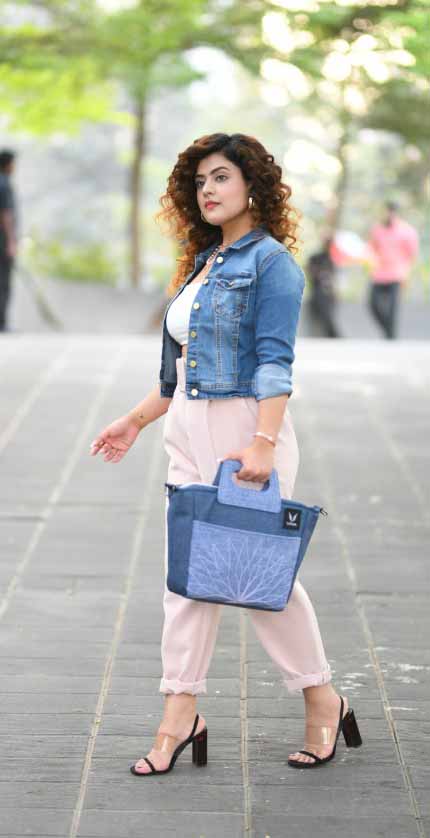 Bags not just complement your outfit of the day, but also help you stay organized. Choose a lunch bag that is as comforting as it is stylish. A bag that is perfect to carry your lunchbox, a meal prepared with not just a dozen or so ingredients, but with loads love! Because, every meal is a big deal!