As fun as summers are, they can be a little tiresome with the incessant heat, which leaves everyone feeling tired. The worst part is how the soaring temperatures can dehydrate your body. Hence, staying hydrated is an important factor in keeping health issues at bay and keeping your body temperatures normal. As your body tends to lose a lot of water through sweating, you need to consume as much liquid as you can. That being said, cold drinks or sugary drinks are to be avoided at all costs as they bring their own set of health issues. To avoid those drinks, you need to replace them with something healthy yet tasty. Here come traditional drinks to the rescue. These drinks are best enjoyed when you store them in an insulated tumbler. Here are few traditional drinks to try this summer.
1. Lemonade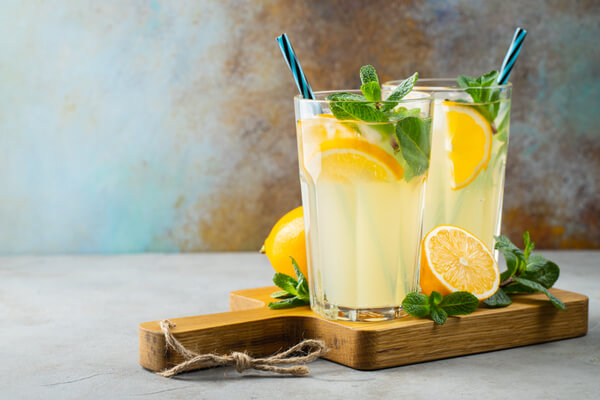 Lemonade, aka Nimbu Pani, is a traditional and one of the most common Indian drinks popular in India. It is also called Shikanje in Northern India and Pakistan. Lemonade is made with lemon juice along with some variations of ginger juice, ice, water, as well as different ingredients like salt, cumin, and saffron. You can also add Mint leaves depending on your taste. To a tumbler, add water. Squeeze lemon juice and add salt, sugar, ginger juice, cumin powder, and saffron to it. Mix well and add mint leaves. Your lemonade is ready! Do not forget to add ice!
2. Aam Panna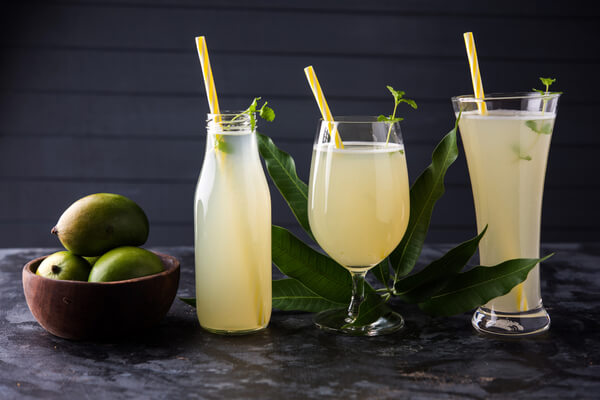 Aam Panna is famous for its heat-resistant properties. It is prepared from green mangoes and is treated as a flavorsome and healthy beverage to ward off the intense summer heat. This mouthwatering beverage is light green in color and is prepared using sugar, raw mangoes, and different spices. Although it is mainly consumed in North India, it is very useful in the treatment of gastrointestinal disorders and works as a cure for blood disorders with its extraordinary vitamin C content. Boil the mangoes. Remove the skin and squash the pulp out of the mangoes. Mix sugar, salt, black salt, cumin powder, chopped mint leaves, and water. Blend well. Add some ice and pour the panna.
3. Jaljeera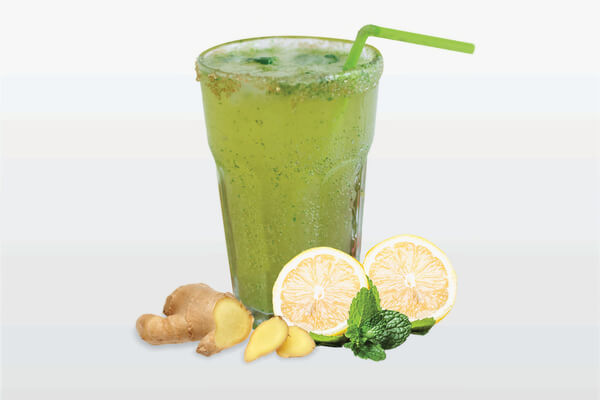 Jaljeera is prepared with water and jeera. The cumin seeds are roasted and blended into coarse powder, and mixed in the water. This solution is great for people dealing with digestion problems, especially during summers. Have a chilled glass of jaljeera and withstand summers like never before. Add all the ingredients to a food processor and blend them. Chill overnight and then strain and freeze it. You can garnish the drink with some boondis and serve.
4. Buttermilk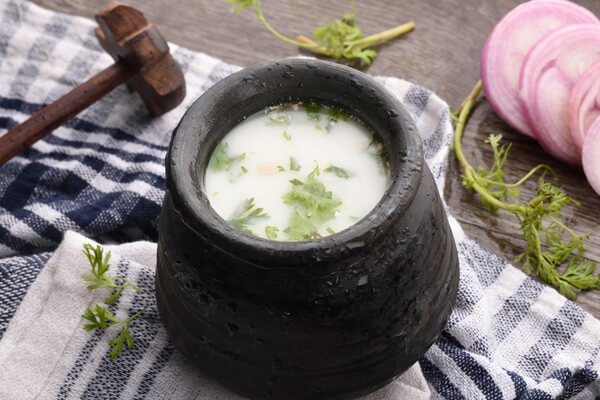 Buttermilk is popularly known as chaas and is an amazing curd-based drink that is undoubtedly an Indian favorite. Chaas is a great digestive, and the addition of spices like jeera enhances the benefits it has to offer. Add the mint and coriander and hand crush them and add to a big jar. Add the buttermilk and mix gently. You can also enhance the flavor with ginger, jeera powder, and salt to taste. Mix well with an old-school butter churner. You can also use a big ladle to mix. Chill the drink in the refrigerator, and serve in an insulated tumbler.
5. Coconut Water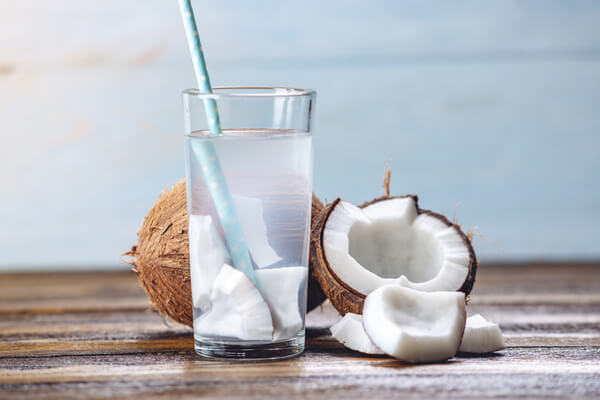 A chilled glass of coconut water can cheer you up immediately and refresh you. The mild sweetness and refreshing taste make it the perfect drink to keep the summer blues at bay. It is also an excellent electrolyte so that every time you feel dehydrated, load up on some coconut water, and your summer day is good to go. You will find coconut water in the market, or a lot of street vendors sell it on the roadside during summers.
6. Sugarcane Juice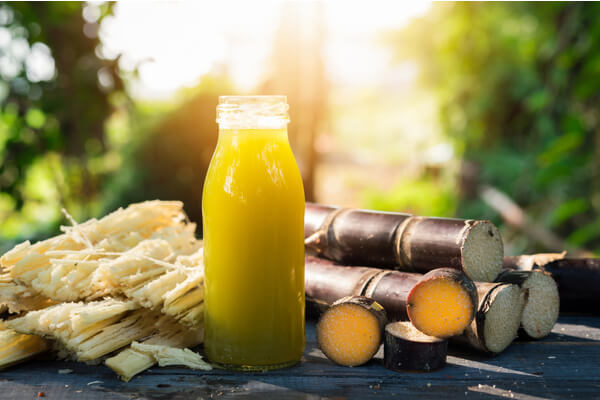 Sugarcane juice is known to be a natural remedy for a multitude number of problems. It is an energy drink and helps form plasma and body fluids, aiding you in countering dullness and dehydration. Adding mint leaves to the juice is perfect for enhancing the taste of your summer drink. You can add the sugar cane pieces along with lemon juice and ginger to the blender. You will also find sugarcane stalls in the market stalls.
7. Lassi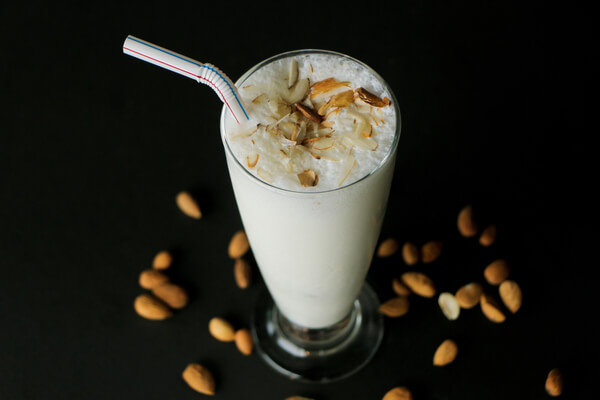 What is better than the famous Punjabi lassi? This creamy and smooth yogurt-based refreshment is considered to be one of the most amazing summer coolers. The best part is that you can easily add many variations to it, from mint to classic, mango, avocado, and banana walnut lassi. If you have not tried any of these yet, it is time you do! Crush the ice cubes in a blender and add the yogurt, water, and sugar. Blend and serve chilled. If you want to make a namkeen lassi, then add black salt and masala like bhuna jeera (roasted cumin powder) as desired.
8. Barley Water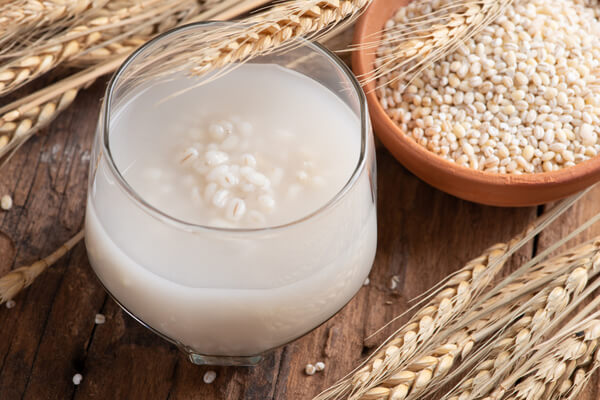 Barley water has been considered a remedy for good health since ancient times. All you need to make this drink is pearl barley, salt, water, a spoonful of honey, and lemon. You can easily store it in a tumbler and keep it in the fridge to drink as you please. Heat the pearl barley and water in a saucepan and boil. Add salt and cook on a low flame for 30 minutes. You can squash the grains a little with a spoon. Strain it into a glass, add a lemon rind, and drizzle little honey on top. Let it cool.
9. Watermelon juice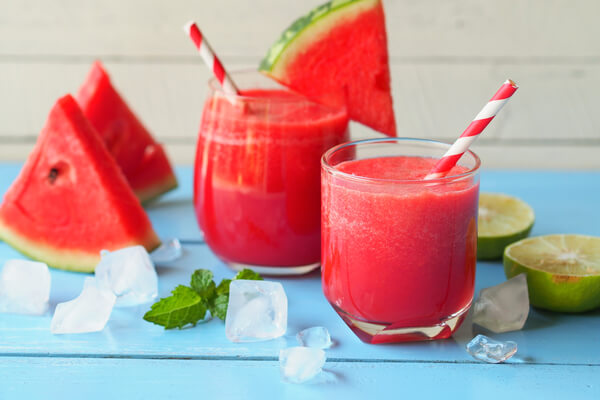 Watermelon is undoubtedly one of the best summer fruits, and what is even better is its juice. It is amazingly refreshing, and its hydrating properties keep your body hydrated and fresh. Add watermelon cubes to the blender along with some water and a little sugar if required. Blend well and serve with ice cubes!
10. Sattu Sharbat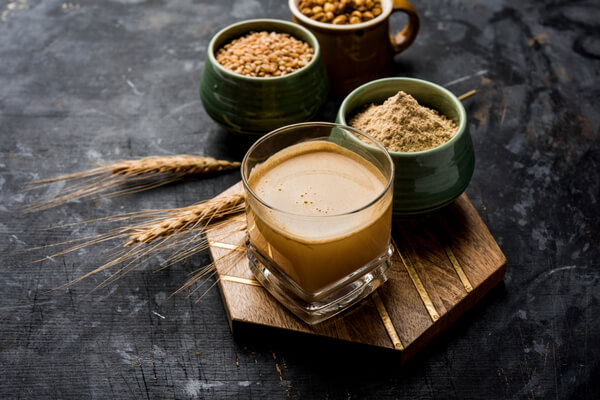 Bring a desi summer drink to your rescue with sattu sharbat! It is a specialty from Bihar to keep the body cool even during the hottest day. It is made with sattu flour, water, and sugar. It is refreshing and also filling for the stomach. Add roasted gram powder, roasted cumin powder, mint leaves, black salt, and lemon juice to a tumbler of water and mix well. Add ice cubes and serve!
Conclusion
Hydration is a necessity, and global warming is making sure of that. These traditional drinks are bound to keep you hydrated and replenished on the go while making you feel refreshed. The best part about these drinks is that they possess different nutritional values your body will thank you for. So, enjoy the summer with these delicious drinks!