Having a well-stocked kitchen is as much a necessity for people who love to cook. You must have the rudimentary essentials — utensils, casseroles, food containers, cutlery, dishes, etc. However, it helps if you go a step beyond the basics. If you want to expand your kitchen collection, it is going to radically change your life.
Making the decision to update your kitchenware is a leap. There are many ways you can refurbish your cooking tools. You can purchase high-end tools like an insulated casserole, insulated food jars, crockpot etc. You can take it a step further to get some truly innovative products for your cooking space.
10 Must-Have Kitchen Products
Updating your kitchen products is a big deal, so you need to know what you really want. Buying the newest gadget or the most popular toy in the market will not make the cut. You need to make a list of the items you already own and then figure out what you want to improve.
There are many fancy products available. It is easy to get frazzled by the million pretty things you can buy to renovate your kitchen. However, if you are just starting out, it's best to stick to the essentials. You could update the tools you already have for more modern appliances.
Here are 10 must-have kitchen products for your kitchen.
1. Kitchen Knives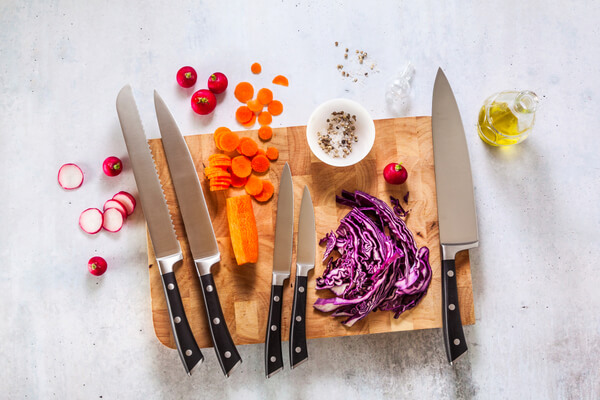 You can never underestimate the power of a good kitchen knife. Each task requires a different kind of knife – knives for cutting meat, chopping herbs, slicing vegetables, and so on. Kitchen knives are required for a variety of tasks. Therefore, it makes sense that you stock up on a set of kitchen knives for daily use. Read up on the different types of knives and their uses. An excellent knife set is a total gamechanger.
2. Crockpot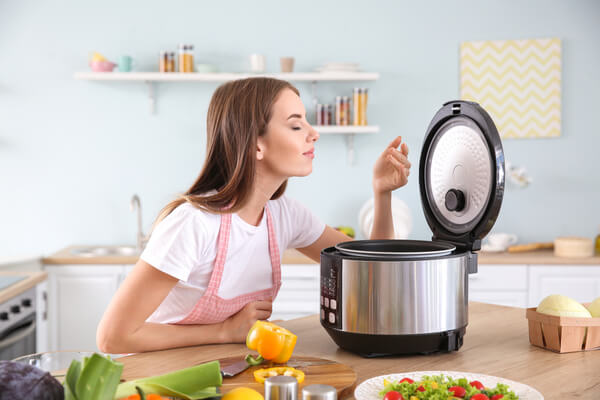 A crockpot, also known as a slow cooker, is an absolute lifesaver. Consider this – you are tired after a long day, so you don't feel like pulling yourself up and making an elaborate dinner. Your crockpot is your savior in times like these. Simply throw some meat and/ or vegetables of your choice, spices, some broth into the pot and let it stew. Your dish is slowly cooked for a few hours, infusing the spices and tasty broth into your veggies and meat. Once the cooking is done, your meat will be soft enough to fall off the bone and your dish will have loads of flavor.
3. Electric Sandwich Maker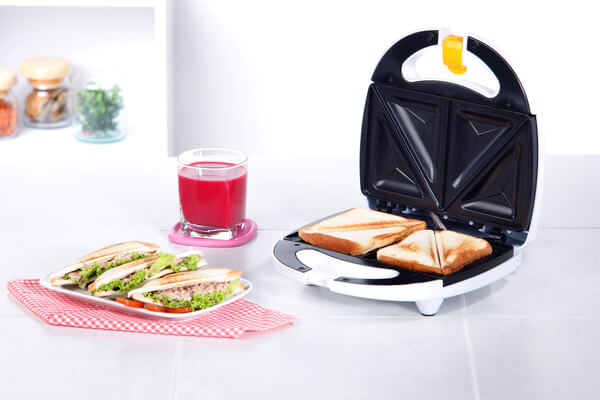 An electric sandwich maker is an extremely useful device. It saves time and a lot of unnecessary effort. If you are in a hurry and need to make sandwiches quickly, this apparatus will come in handy. Simply lather some butter on both sides inside the mechanism, pop in your bread and fillings, and shut the machine. In a few minutes, your sandwich will be all ready to eat or to pack.
4. Fruit Corer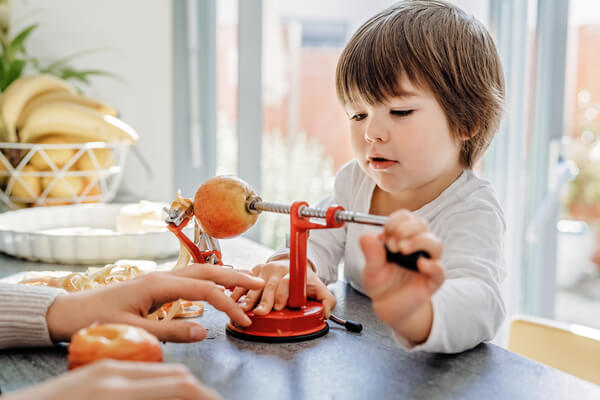 A fruit corer is an insanely vital addition to your kitchenware. There are different corers available for different types of fruits. The big ones for fruits like pineapples and watermelons while the smaller ones are for coring apples and pears. The type of corer you buy will depend on the type of fruit you most frequently consume.
5. Rice Maker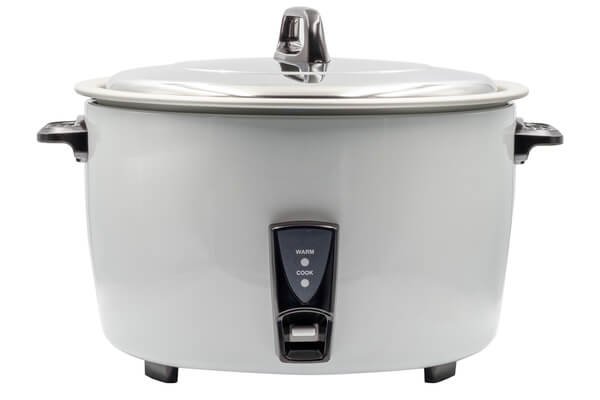 If you often include rice in your diet, then a rice cooker is an absolute must on your list. Pop in your washed rice and set it on a timer. You don't have to worry about overcooking or undercooking your rice. You can make rice-based dishes with the rice cooker as well, so now you get variety.
6. Pancake Mixer and Batter Maker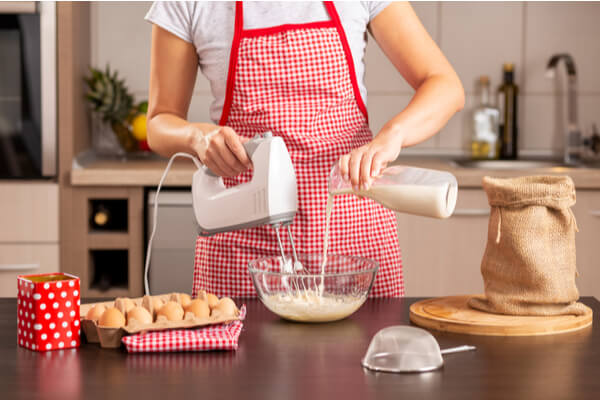 Pancakes are a staple at breakfast. No matter how simple the recipe for the batter maybe, an improperly mixed batter can be a damper. Therefore, a pancake mixer and batter will greatly improve things. Fill up the bottle with the ingredients for your batter and shake it. The tip of the bottle will help you neatly squeeze out the batter in the amount you like. Once you are done, just wash off the inside and you're done!
7. Egg Moulds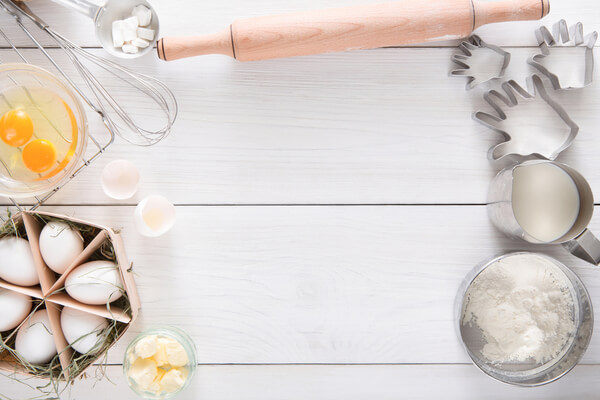 Egg moulds are a fun way of making breakfast time a happy time. If your kids make a fuss about eating boring eggs, a cartoon mould will make breakfast a more interactive activity. There are many different types of moulds available for eggs, so you should have no problem choosing one or more.
8. Baking Set for the Oven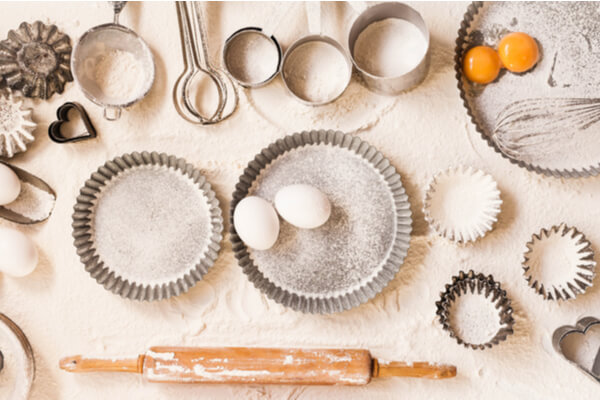 If you use your oven daily, you need to have all the necessary utensils. A solitary baking tray isn't going to cut it if you regularly turn to your oven. Baking sets contain trays, skillets, moulds for muffins or cupcakes, oven-safe dishes, etc. You can also buy an oven mitt and an apron while you're at it if you haven't already.
9. Cast Iron Skillet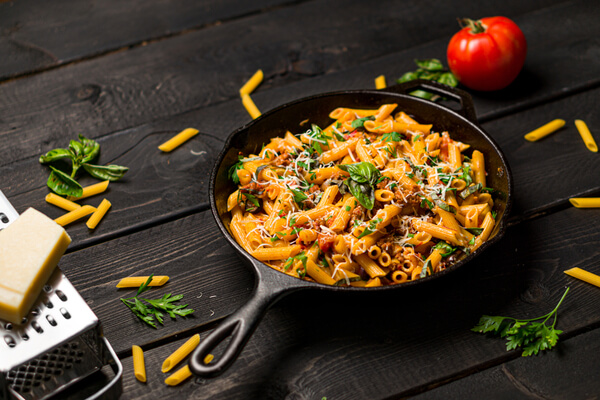 A cast iron skillet is quite literally a magical utensil that will change your life. It can be used for a range of cooking techniques — frying, braising, baking searing, roasting, broiling, pan-frying, and more. The more "seasoned" a cast iron skillet is, the more flavorful your dishes are going to be. A seasoned cast iron skillet has a smoother surface, much like a non-stick pan. Many stores offer pre-seasoned pans, so get a cheap one that is light in weight.
10. Blender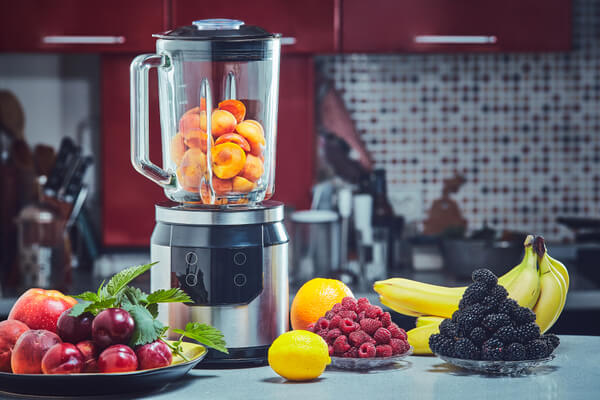 If you already own a mixer or a juicer, you might want to add the blender to your kitchenware. A blender has multiple uses. You can make smoothies, cocktails, sorbet creams from frozen fruits and veggies, sauces, nut-based butter, etc. Blenders come in various sizes. You might want to get one based on the type of cooking you are going to do.
Conclusion
Kitchenware is something that you should be prepared to spend on. Unless you are spending money on fancy gadgets and gizmos, you do not have to spend a large sum of money to purchase good, long-lasting kitchen tools. Good insulated casserole, stainless steel jars, airtight food jars, etc., can make all the difference in your kitchen.