Who doesn't love dips and spreads? They are the perfect complement to snacks, and dips and spreads in insulated food containers also make excellent condiments and party food. However, they are sometimes overloaded with high-calorie ingredients like salt, sugar, and other additives. All the same, you do not have to rely on store-bought products. You can use whole foods at home to make your own specialized varieties that are just as tasty but much more nutritious. You can store them in airtight containers for long usage. Here are a few low-calories dips and spreads you can try.
1. Honey mustard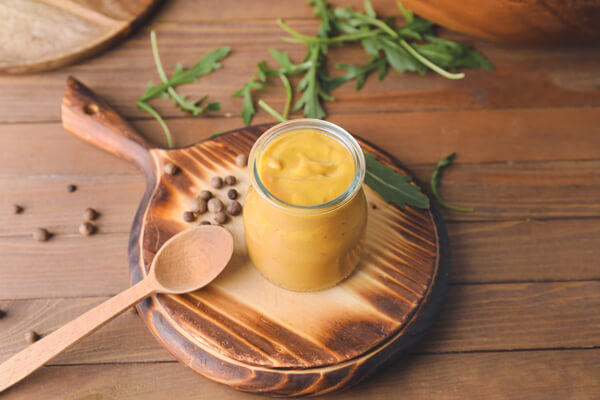 Honey mustard makes for a tasty spread for sandwiches and an excelled dip for veggies and chicken. What's more, making it at home is unbelievably easy. So, you can eliminate all the unhealthy ingredients that store-bought varieties have. You will need to use mustard as a base, so make sure you look for varieties that don't have any kind of additives. Alternatively, you can make your own. Take a small bowl, whisk the honey, dijon, greek yogurt, and lemon juice. You can serve immediately or store in an airtight storage containers or food jar in the fridge for a few hours prior to serving.
2. Ranch Greek yogurt dip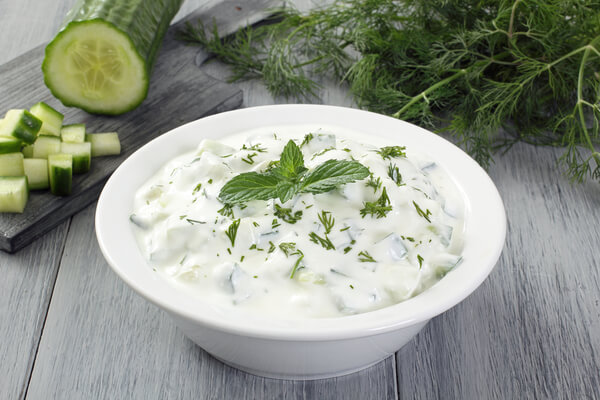 Using Greek yogurt as the base for a dip is a simple way to boost your snack's nutrients. Greek yogurt dips specifically are much higher in protein than those prepared with sour cream. Having protein-rich foods has been confirmed to help boost fullness and metabolism, which could in turn, aid weight loss. This recipe tastes very similar to ranch dressing. You can easily serve it with carrot sticks and celery. Whisk the garlic powder, greek yogurt, dill, onion powder, and parsley in a small bowl. Try to taste a little bit and add salt as desired, and enjoy.
3. Lemon-herb white bean dip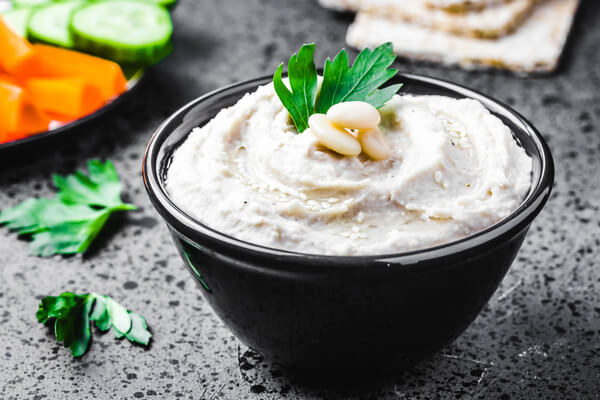 White beans are an excellent base for dips, courtesy of their smooth and creamy texture. They are also high in plant-based fiber and protein, which can keep you feeling full, promoting good digestive health. Serve this lemon and herb white bean dip with chopped veggies, such as radishes, carrots, and bell peppers, or you can also use it as a spread for sandwiches and veggie wraps. Add all the ingredients, with the exception of olive oil, to a high-powered blender or food processor. Blend or pulse, steadily pouring in the olive oil until all the ingredients smoothen. Add as much olive oil as necessary, or you can also add a small amount of water.
4. Peanut butter fruit dip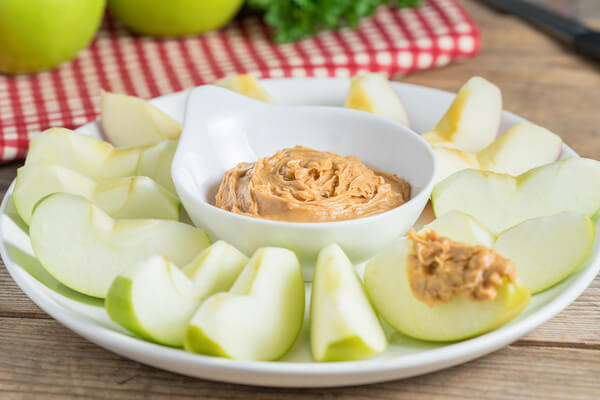 Fruits are a healthy, simple snack, and serving them with a dip can add to the nutritional value. This peanut butter dip is filled with fiber, protein, and healthy fats and takes only a few minutes to make. It tastes excellent with apples, grapes, bananas, and pears. Add all the ingredients to a mixing bowl. Whisk until you get a smooth consistency.
5. Garlic avocado spread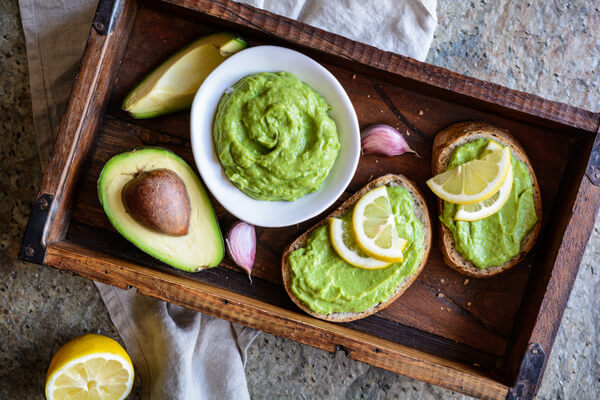 This nutritious and creamy spread can be used on wraps, sandwiches, and even as a base for pizza. Avocados are a perfect source of monounsaturated fatty acids, which could also boost heart health. They provide vitamins C and E, two essential antioxidants that help to fight underlying cell damage and support healthy skin. Add the avocados to a small bowl and mash them with a fork. Add few garlic cloves and mix them into the spread, sprinkling in pepper and salt if you want.
6. Spiced butternut squash dip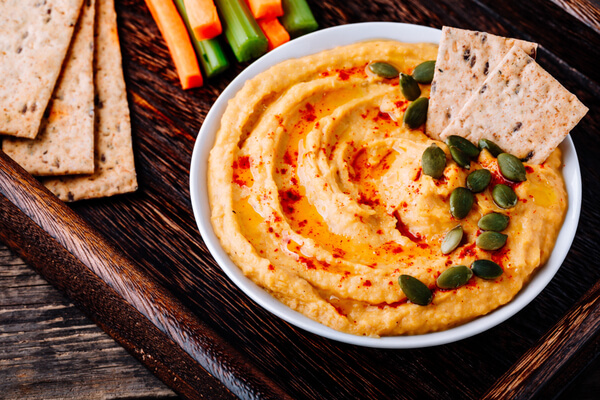 This squash-based dip can be both a healthy dessert and a side dish. It can simply be spread on bread or served as a dip with veggies. For a mildly sweet spin, serve it with few apple slices or cinnamon pita chips. Butternut squash is filled with several nutrients, including vitamin C, which is crucial for wound healing and proper immune function. Add all the ingredients to a high-powered blender or a food processor. Blend until smooth. Taste and add more seasonings if desired.
7. Buffalo chicken dip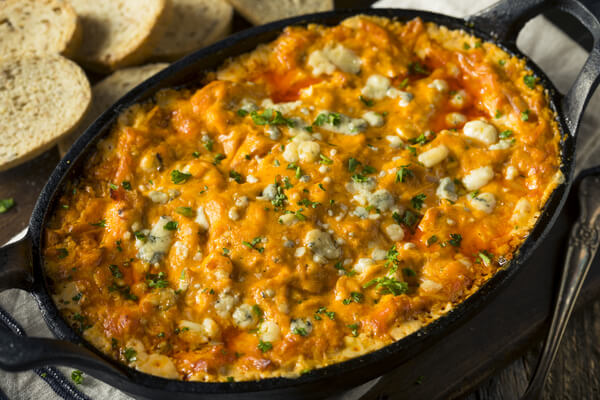 Buffalo chicken dip is a delicious snack for parties and game days. This light version of a classic dip uses Greek yogurt instead of cream cheese, as well as different wholesome ingredients. You can serve it with baked tortilla chips or celery sticks. This recipe provides 4 servings. Take a mixing bowl and whisk the Greek yogurt, garlic powder and hot sauce. Add the shredded chicken and keep stirring until coated. Serve the cold topped with fresh chives. You can also transfer the dip to an oven-safe dish and heat it at 150°C till it warms up for 10–15 minutes or microwave on high heat for 2–3 minutes.
8. Southwest black bean dip
This flavorful and filling dip can be prepared in minutes and is rich in fiber and protein. Black beans are also a powerhouse of folate, a B vitamin that is necessary for red blood cell formation. You can serve the dip with baked tortilla or vegetable chips. Add corn, black beans, bell pepper, and garlic to a small bowl. Add lime juice and chili powder and mix until coated.
9. Smoked paprika lentil dip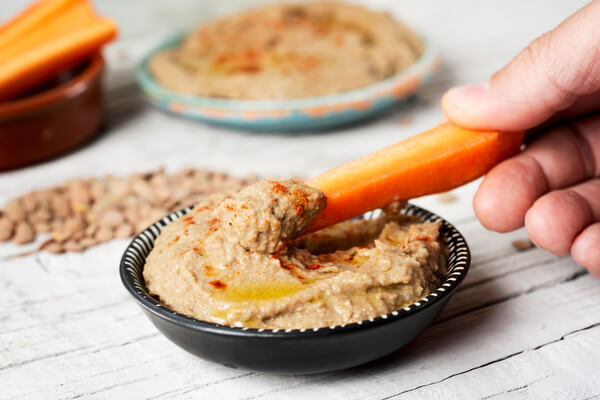 This dip gives a smoky punch and is perfect to go along with whole grain pita chips. It is also a good filling for wraps. What's more, lentils are filled with plant-based protein, iron, and fiber, a mineral that promotes blood health and helps in transporting oxygen throughout your body. Combine the garlic and lentils in a bowl. In a separate bowl, whisk lemon juice, paprika, and olive oil. Pour it over the lentils and mix until well coated.
10. Mashed pea spread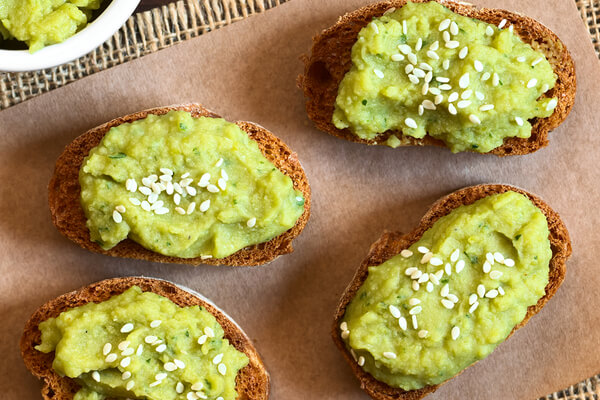 This fun pea-based snack tastes great on sandwiches, toast, wraps, and even veggie pizzas. Peas are a great source of nutrients, like potassium, magnesium, and calcium, that are responsible for regulating blood pressure and may decrease the risk of heart disease. Add peas to a mixing bowl and mash them with a fork. Add the olive oil, feta cheese, and lemon juice. Mix well and serve. You can also refrigerate for few hours.
Conclusion
Healthy dips and spreads are tasty and nutritious addition to your daily diet too. When prepared with wholesome, tasty ingredients, the dips on this list are easy to make. So, don't wait anymore and get going already!