Simple and smart cooking involves the right tools for the job. Rather than buying everything in a day, you can slowly build up a stock of essentials to make your life in the kitchen a whole lot easier. Having essential cooking tools in your cupboard can make your life so much more stress-free. Although the kitchen world comes out with trendy, sleek, and amazing kitchen gadgets all the time, it doesn't mean that you need to buy high end tools to cook well and serve stylishly. Sets of insulated casseroles, stainless steel jars and canisters and some fancy serving plates can take serving to whole another level. And, some basic tools are all you need to start whipping up delicious meals. With these suggested kitchen tools, you can make the cooking time a breeze, and you might even wonder why you didn't start using these gadgets earlier!
1. Non-Stick Frying Pan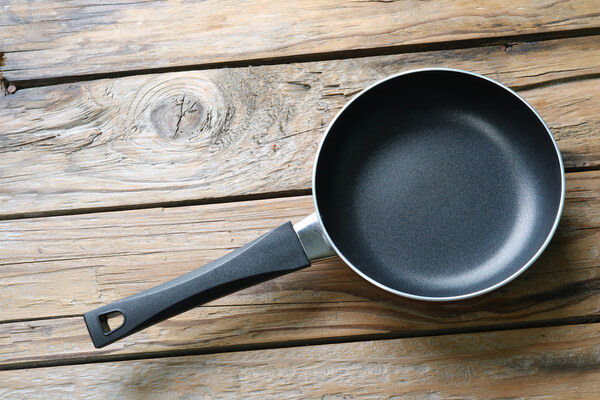 Every household requires a non-stick pan for breakfast duty since dosas, pancakes, rotis, and parathas are best made on a non-stick surface. It is also a great versatile pan for sauteing vegetables and preparing sauces. Make sure you use non-abrasive tools on the non-stick surface! Purchasing a two-piece set enables you to have two sizes around, making it possible to cook two things at the same time.
2. Knives
If you are cooking, you are going to be needing a knife. If you only have space and money for one knife, get a chef's knife. You will be using this knife for 90% of your food prep, hence invest in a nice one and take care of it. However, getting a serrated knife and a paring knife as well is recommended as they serve different purposes. Serrated knives allow you to slice through bread and tomatoes with ease, and paring knives are perfect for more delicate and smaller jobs when a big knife just doesn't cut through.
3. Measuring Cups And Measuring Spoons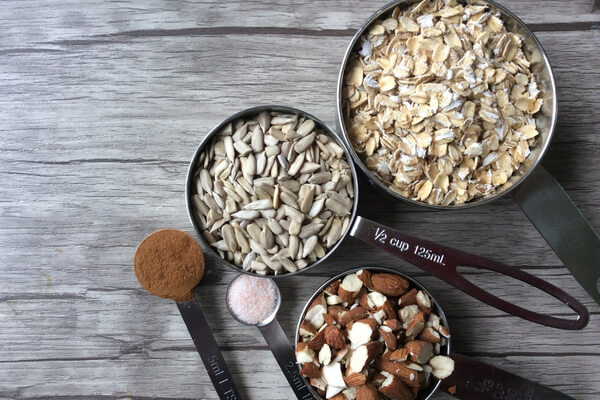 Measuring cups are unquestionably crucial If you are a baker, but it is also perfect for everyday cooking. A 4-piece set is ideal for small amounts of liquid and measuring dried ingredients. A 1-quart glass measuring cup makes measuring liquids quite efficient and convenient. You can also prepare sauces and vinaigrettes right inside and then simply pour them into whatever you're cooking. Even if you prefer to "eyeball" ingredients, it is definitely handy to own a set of measuring spoons when you need exact measurements. They also double as mini spoons for scooping dried herbs and spices!
4. Tongs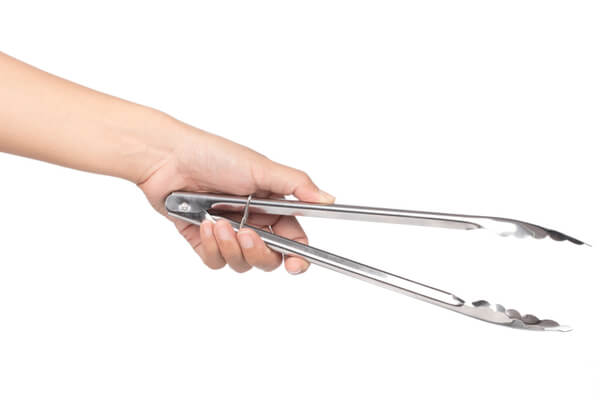 Tongs act like your extended hands and are super valuable in the kitchen! Not only are they used to flip huge pieces of food, but they also help you stir ingredients around in the frying pan or a sheet pan without any risk of burns. Getting a pair of tongs is a great safety choice.
5. Cutting Board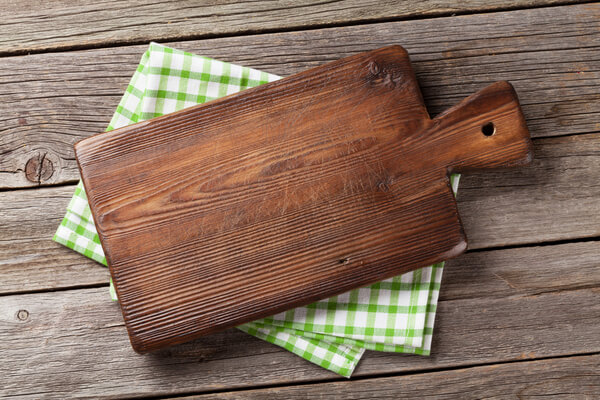 A good grippy cutting board is bound to protect your fingers during all your prep work, which is why it is a good idea to have one. Having a few cutting boards is a great idea as it becomes easy to prepare different ingredients to avoid cross-contamination. The plastic boards can be placed in the dishwasher for full disinfection.
6. Casserole or Hot Case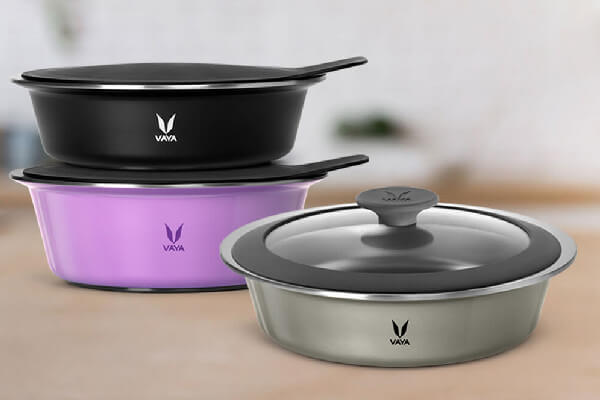 Casseroles are undoubtedly the first thing you need in your kitchen and ining table ASAP! The hot cases or casseroles can store your food through the day or even overnight and still maintain freshness. The insulated casseroles made of stainless steel are long-lasting, allowing you to utilize them for years to come! Your kitchen work will be made easier with this tool! You won't have to worry about the freshness or warmth of your dishes as it efficiently keeps everything safe and fresh. When you prepare the dishes with such hard work and dedication, it needs to be enjoyed and relished. These casseroles are perfect for your kitchen needs. You don't even have to put in any effort or reheating anything.
7. Kitchen Storage Containers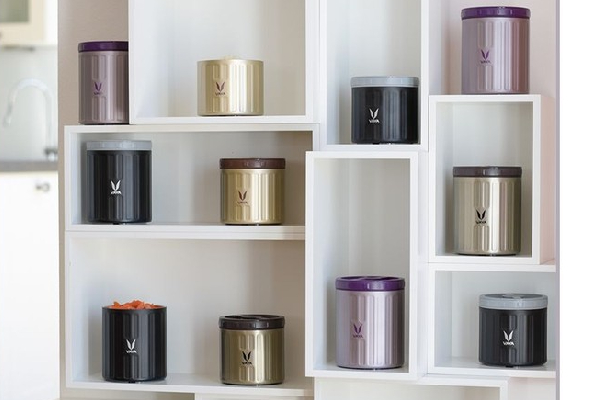 There are so many things that go into cooking, and an Indian household is a myriad of different spices, lentils, and ingredients. It can be tiresome if not annoying to store everything in one single box along with their packaging. This is why you need to have a set of storage containers that come in different colors and sizes for different essentials. You can also use them to store your snacks and keep them on your work table to munch on them whenever you feel like it. These jars also do a great job of keeping everything fresh and leak-proof with their air-tight feature.
8. Rice Cooker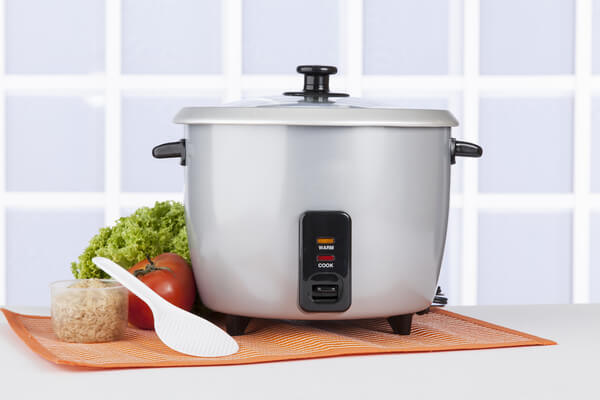 Another must-have kitchen tool, which is a necessity in any Indian household, is an electric rice cooker. Rice is a staple of the Indian pantry and is used almost every day. Think about the number of times your rice cooked for too long and burned, has boiled over, took up valuable burner space so that you had to wait to cook another part of your meal, or dried out without enough liquid. Rice cookers eliminate every single one of these obstacles.
9. Blenders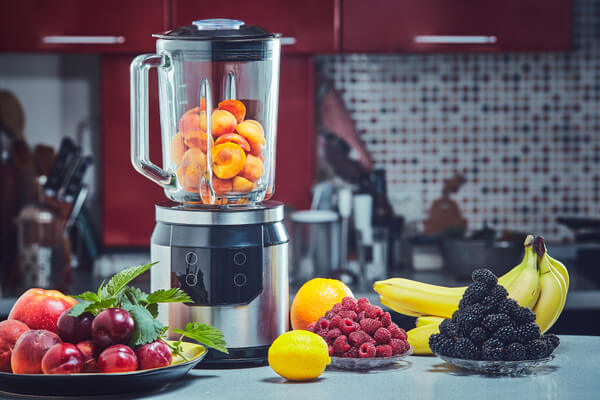 Blenders don't have to be expensive. You can get a low-end blender at a really good price that can work well. This handy gadget can provide you with multiple uses, from preparing smoothies and blended cocktails to your own sorbet from frozen fruits and juice. If you are a fitness freak, a blender can prove to be perfect for you as you can blend protein shakes easily and efficiently.
10. Saucepan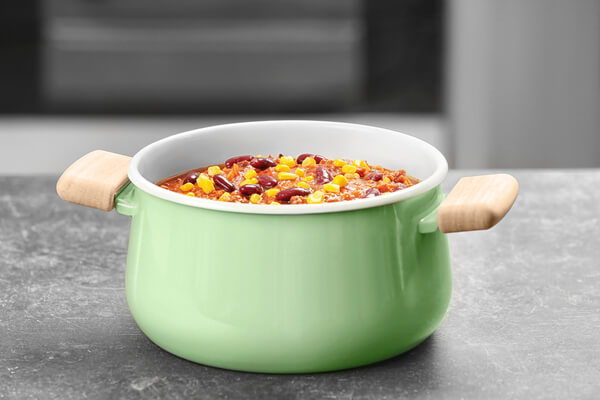 A saucepan is great when you need to cook something with liquids, like simmering sauces and beans or boiling pasta and vegetables. A big size or medium-size saucepan is easy to maneuver and handle and is excellent for cooking just anything. Make your pasta, prepare your soups, fry your eggs, make your curries; a saucepan does it all!
Conclusion
The kitchen is a sacred space and definitely one that needs the right equipment, tools, and essentials. If you are someone who wants to spend as little time as possible in the space, then you need certain tools and essentials to make your work simpler and easier. To revamp and prep your kitchen space for some delicious and sweat-less cooking, go ahead and make this happen!