Makar Sankranti is one of the most popular harvest festivals celebrated all across India. The festival has different names in different regions of the country, such as Thai Pongal in Tamil Nadu, Uttarayan in Gujarat, Lohri in Punjab, Poush Sôngkrānti in Bengal, Suggi Habba in Karnataka, and Makara Chaula in Odisha. But the zest and will to celebrate the festival is what bonds all these communities and their mutual love for food items that ring in the Makar Sankranti celebrations.
Best Food Items for Makar Sankranti
Most people celebrate the ancient festival of Makar Sankranti according to solar cycles. The festival marks the sun's entry into the zodiac sign Makar (Capricorn), which commemorates the beginning of the sun's journey towards the north (Uttarayan). From this day onward, the days become longer, and the cold winter days get slowly replaced by the spring season.
No celebration is complete without festival recipes in India, and the same holds for Makar Sankranti. No matter what community or ethnicity you belong to, tasty food is a must for you to celebrate your rituals. This article compiles a list of 10 authentic and yummy Sankranti recipes for you to make at home while celebrating with your loved ones.
1. Tilgul Vadi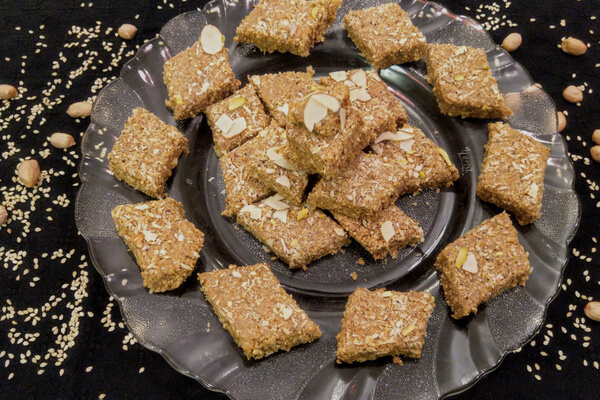 Tilgul Vadi is a traditional Makar Sakranti recipe helming from Maharashtra. Made with jaggery and sesame seeds, this sweet is exchanged by the Maharashtrians while greeting near and dear ones with, 'Tilgul ghya god bola' (which roughly translates to 'eat this sweet and talk sweetly or politely'). The ingredients that go in this Sankranti recipe, such as jaggery (gur), sesame seeds, and peanuts, have a tremendous nutritional value required for the seasonal change.
2. Peanut Chikki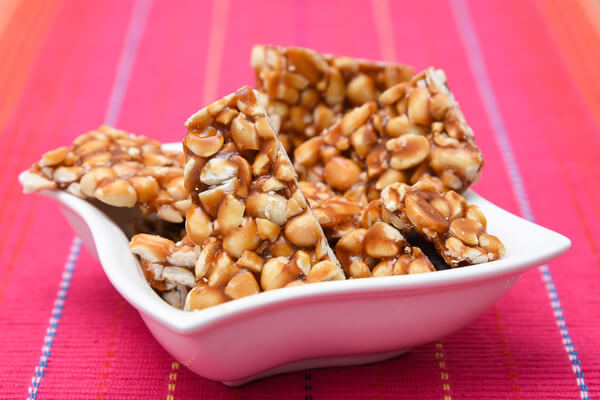 Peanut chikki is another favorite Makar Sankranti recipe. It is also enjoyed by those who celebrate Lohri or Pongal too. Made with jaggery powder, roasted, husked peanuts, and ghee, this is a perfect sweet recipe to gorge on to keep your body warm during the winters.
3. Murmura Laddoo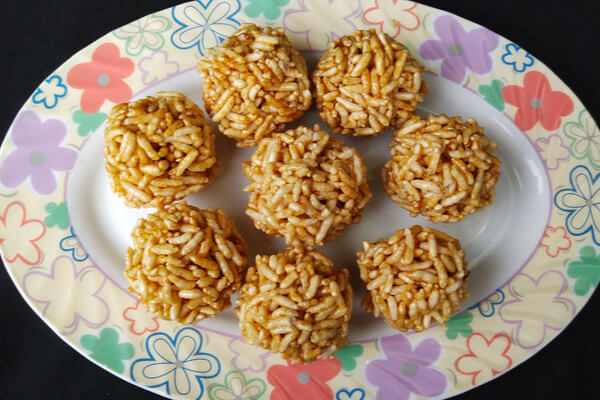 If you are a Bengali by birth, this one is sure to surface some nostalgic memories of childhood. Remember how your grandmother used to make puffed rice and melt jaggery before Makar Sankranti and make these sweet and crispy laddoos on the night before the celebration of the festival? These are extremely easy to make and perfect for storing in casseroles and enjoying them for prolonged periods.
4. Patishapta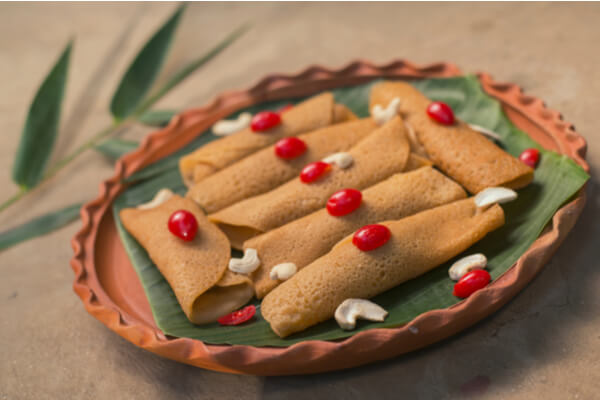 Another Bengali sweet that is sure to bring in nostalgia! Patishapta is one sweet that is a must for celebrating Poush Sôngkrānti in Bengal. Thin crepes made with refined rice flour, semolina, and flour, and ladened with a tasty filling made of desiccated coconut, jaggery, dry fruits, and khoya, patishapta is sure to bring out your sweet tooth even if you do not have one.
5. Sakkarai Pongal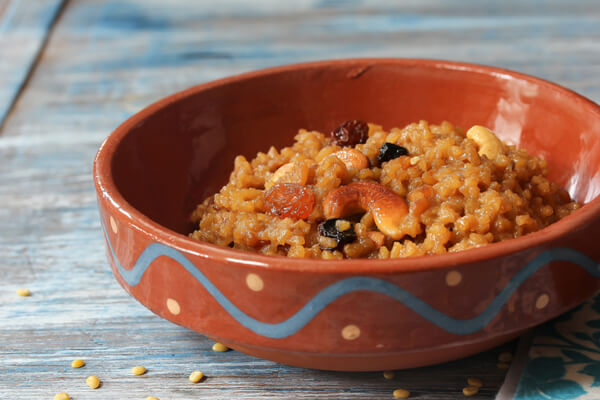 Sakkarai Pongal, also known as sweet Pongal, is a popular dish helming from Tamil Nadu, prepared during Pongal. Prepared with raw rice, moong dal, grated jaggery, cashews, raisins, cardamom powder, and ghee, this Makar Sankranti recipe has a long and deep traditional significance in all the states across South India. Make a batch of sakkarai Pongal, store it in a hot case or insulated casserole and you are all set for a warm and delicious dessert later!
6. Puran Poli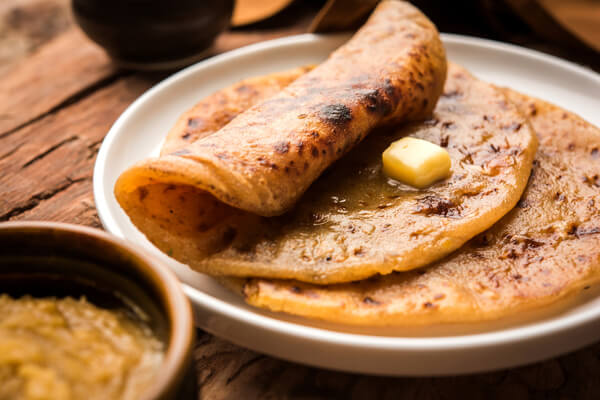 Here is another Makar Sankranti recipe from South India to spoil your taste buds! Puran Poli is a popular Sankranti recipe prepared by almost all South Indian families in their households. Prepared with chickpeas (chana), jaggery, cardamom powder, nutmeg powder, wholewheat flour, and ghee, this dish is sure to delight your loved ones celebrating the festival.
7. Urad Dal Kachori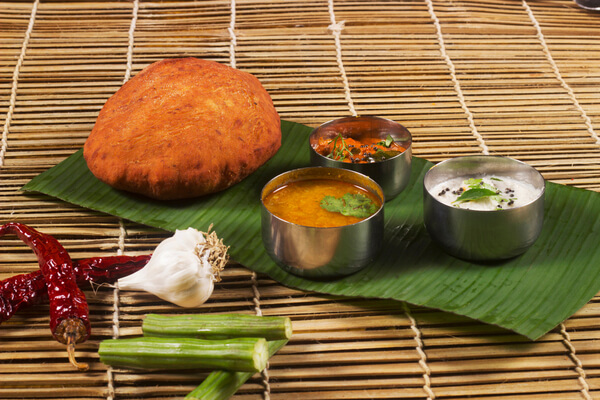 Here is a dish that can serve both as snacks and a savory food item to balance your menu during festival celebrations. Mix maida and wholewheat flour with baking soda and salt, add ghee and rub it into the mixture. Add water, knead the dough and set it aside while preparing the filling with urad dal, cumin seeds (jeera), chopped green chilies, red chili, turmeric, and coriander powder, and some fennel seeds. Add the filling to the dough and fry it in oil, and your dish is ready to serve. Do not forget to complement it with some Tilgul Vadi.
8. Chana Dal Khichdi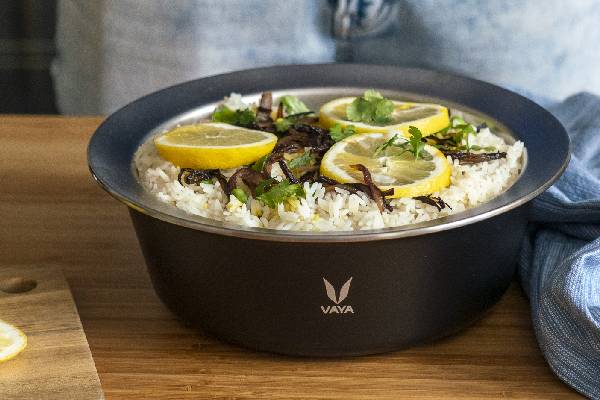 Often known as Punjabi chana dal khichdi or bhuni khichdi, this will be a great Sankranti dish to cook this year for your family. All you need is some Basmati rice, chana dal, green peas, mustard, sesame and cumin seeds, turmeric, red chili powder, ghee, star anise, cinnamon sticks, and clove. Make sure you store this khichdi in an insulated casserole, and you are all set for serving a warm meal come lunch time!
9. Tamarind Rice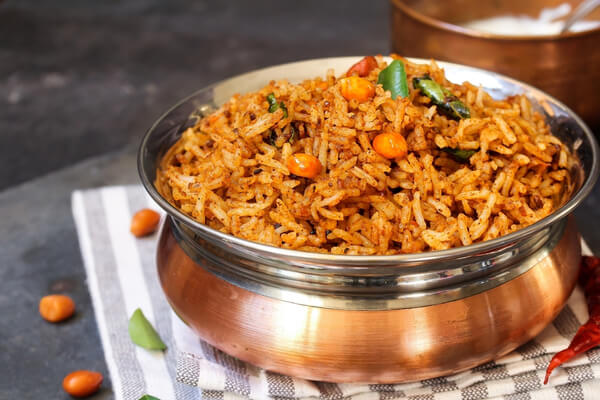 Tamarind rice is one great but complex addition to your Sankranti recipes. In Southern India, this dish is also referred to as Pulihora, Puliyodhara, or Puliyogare, and is enjoyed with meals almost daily. You need sona masuri rice, tamarind, a whole assortment of spices such as coriander and sesame seeds, fenugreek seeds (methi seeds), black peppercorns, and asafoetida. Use a casserole to keep the tamarind rice warm, and serve this rice with papad or potato fry!
10. Lemon Rice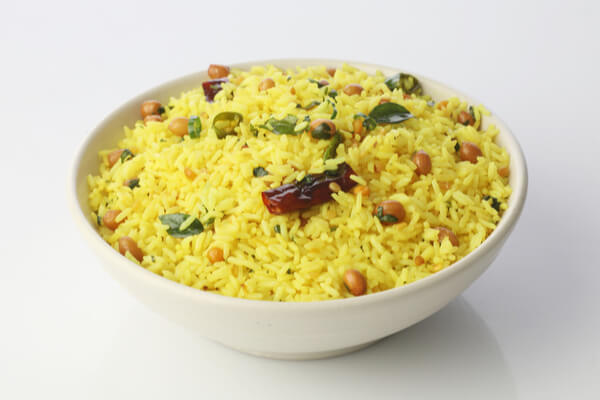 If tamarind rice is too rich and complex for your taste, you can always include a relatively easier dish in your Sankranti festivities, such as lemon rice. All you need is some rice, fresh lemons or lime juice, mustard seeds, peanuts, cashew nuts, chana and urad dal, ginger paste, and some asafoetida (hing) to prepare this delicious and healthy dish.
Conclusion
These are some Makar Sankranti recipes you can consider to prepare for your family this year. These recipes hail from almost all corners and nooks of the country where Makar Sankranti is celebrated but with different names. Give those artificially prepared and packaged sweets and snacks bought from stores a miss this year. Instead, prepare these tasty and healthy dishes at home this year. You can bring out your chef hat and go for the complex dishes or just keep it simple and yet delicious. Be sure to try most of the dishes mentioned in the list to make your Makar Sankranti celebrations special and make the most of the auspicious occasion. Happy Makar Sankranti!