Introduction
All of us have those terrible days when we want to just sit with a tub of ice cream and binge-watch a  movie? Some chocolate Belgian waffles also do not seem like a bad idea! Or maybe a fudgy chocolate brownie! All of these are great options but also high on calories, so if you want to satiate your sugar cravings and are looking for some options that will be healthy but sweet at the same time, then read this article! 
Healthy Sweet Recipes That Your Body Will Not Later Regret
1. Chocolate Chia Pudding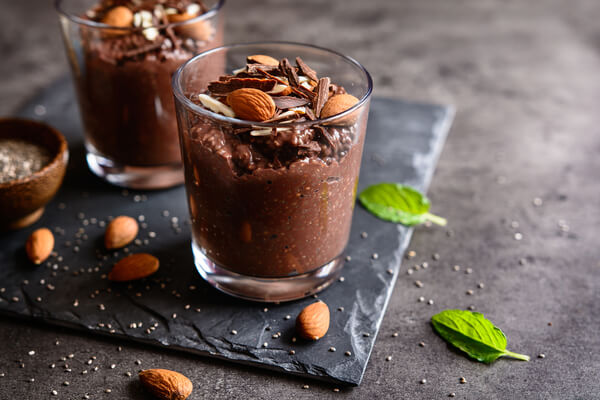 This dessert should be able to help your sugar craving to a good level. The best part is that you will not have to worry much about calories since this desert is pretty low on calories, so you get the taste of chocolates and also, chia seeds are a great source of omega-three fatty acids! All that you need to make this dessert –  hazelnut milk, cacao powder, chia seeds, maple syrup and cacao nibs. Mix all the ingredients and cover it with an airtight sheet for 4-5 hours. Serve your pudding in a tall glass or tumbler with some berries on top!
2. Chocolate-Dipped Frozen Banana Bites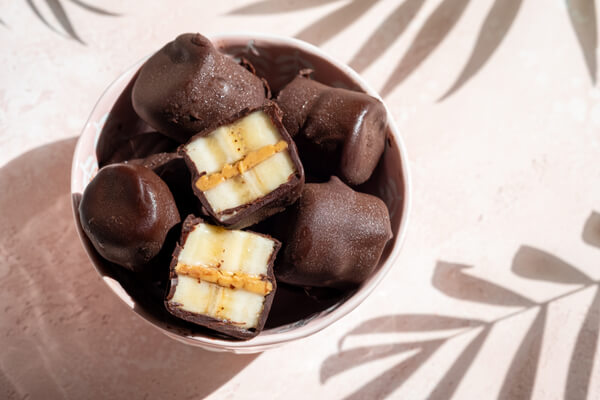 If you feel a little artsy and want to have something that is Instagram-worthy, this should be your choice! Get some ripe frozen bananas, and prepare four separate bowls of toppings to cover the bananas. The toppings can be – milk chocolate, dark chocolate, rainbow sprinkles, coconut shavings, hazelnuts or anything else that you like. Slice the bananas into small pieces. Take a fork, and then dip the banana into the chocolate sauce, followed by the rainbow sprinkles. You can mix and match the same procedure with all the different toppings that you have. Freeze them again, and your sugar snack is ready! 
3. Peanut Butter Protein Crisps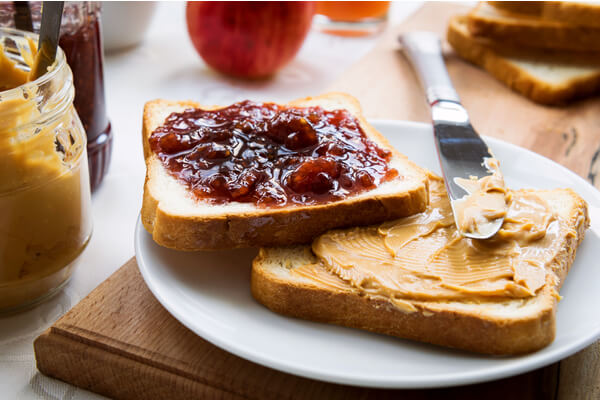 What more can you possibly ask for? A great dessert based on chocolate, peanut butter crunch, and protein is full of protein, plus you do not even need to bake it. Take a bowl, start adding all your ingredients one after the other- peanut butter, honey, oats, flaxseed ( great source of omega-3s), vanilla protein powder, cinnamon, chocolate chips and kosher salt. Combine all the things, set them on a baking tray evenly, and lock them in your fridge for an hour! Take the tray out, cut your pieces and eat them! 
4. Apple Cinnamon Muffins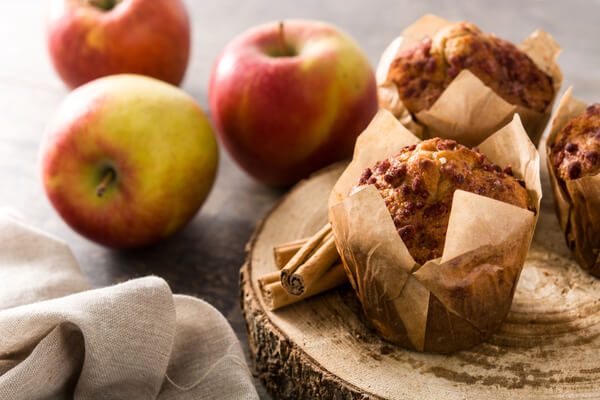 Baking a tray full of muffins and eat all of them for the weekend! No one would stop you! Along with the usual muffin ingredients, you would just need to add some apple sauce, cinnamon, maple syrup and coconut sugar into the batter before you start baking the muffin tray! So, get, set and bake! Make sure you place the muffins in insulated food storage jars, the kind that will preserve the freshness of the muffins.
5. Caramel Popcorns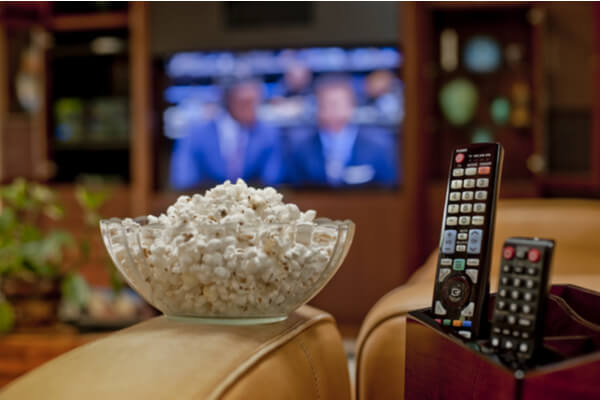 How about some caramel popcorns? Just get your popcorn kernels and caramel sauce ready! Heat some oil with a medium-low flame and then add the popcorn kernels; once they start popping, add some cinnamon powder. Remember, shake the dish again and again so that you do not burn the popcorn. Once all the popcorn is ready, drizzle some caramel sauce on top of the popcorn, store it in a casserole, and start watching your movie!
6. Turkish Delight Bites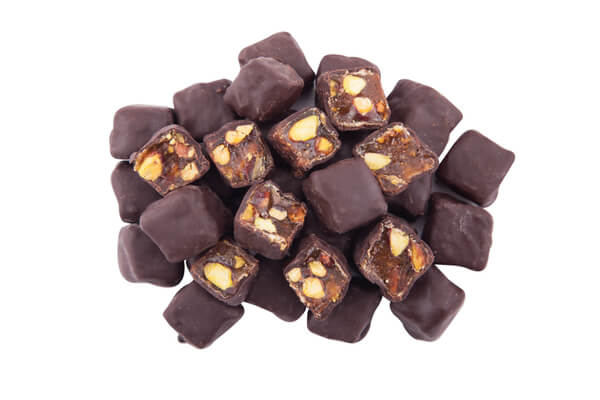 Stepping into the world of Narnia? Right? This delightful dish of Turkish Delight would need you to work in parts for the recipe. 
Step 1: Mix water, sugar and corn syrup and let it come to a boil!
Step 2: Stir orange juice, orange zest with a bit of cornstarch and gelatin!
Step 3: Mix both of them and add rosewater, vanilla, sugar and a crunch of pistachios.
Prepare the baking tray and let your dish form itself inside the refrigerator!
7. Very Berry Cheesecake
In a bowl, beat some fat free cream cheese, sugar, vanilla and eggs till you receive a smooth batter. Transfer the batter into a baking tin and bake it for 35 mins at 350 degrees. Take it out once it is light brown and puffy on the edges. Cool the cheesecake, and then spread a good layer of blueberry sauce! To make the cherry pie filling, reduce your favourite berries with some unsaturated sugar on low heat! 
8. Gingerbread Energy Bites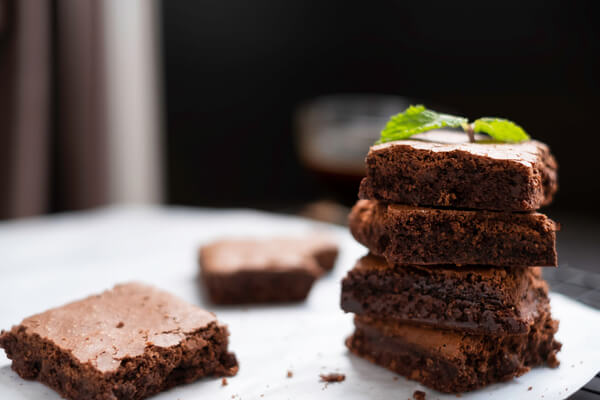 You do not need the Christmas bells just to make some gingerbread! Roughly chop and grind dates in a blender and transfer them to a bowl. Add pecans, nutmeg, cloves, cinnamon, molasses and pulse. Roll them into small round balls to shape them. Melt some bitter dark chocolate in a microwave, transfer it into a piping bag and then drizzle all over the gingerbread bites! Store them in an airtight food containers or hot case! 
9. Low Fat Fudge Brownies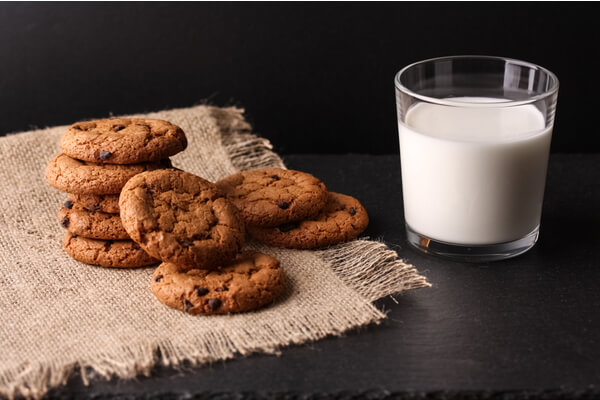 Although these brownies will not be as fudgy as the full-fat brownies, but you would still be able to help your sugar rush! Start by preheating the oven at 350 degrees F. Whisk all-purpose flour, cocoa, baking powder, sugar and salt in a small bowl. In another bowl, add eggs, egg whites, applesauce and vanilla, followed by the cocoa mix. Combine all the ingredients and then spread the batter on a baking tray when you reach a thick batter-like consistency! Bake your brownies and store them in a hot box! After all there is nothing better than a hot sizzling brownie with some vanilla ice cream! 
10. Krazy Butterscotch Waffles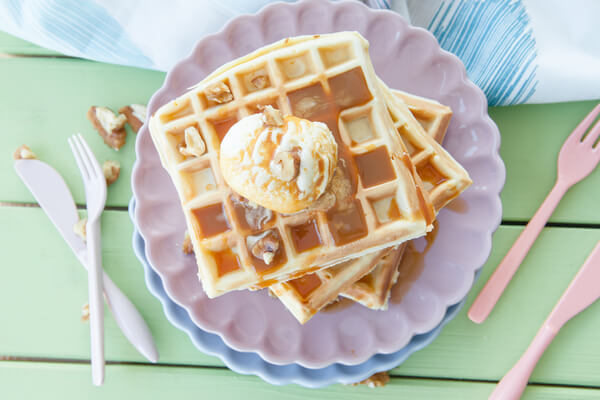 Plugin your waffle maker! It is time for waffles! To prepare the batter – whisk egg whites, almond milk, flour, baking soda, vanilla extract, brown sugar and a bit of butterscotch flavour extract. Mix until you get a creamy consistency, and then transfer the batter into the waffle mix. Wait for a few minutes, and your butterscotch waffles are ready! You can also reduce some butterscotch crunchies and drizzle all over your pancakes! 
Final Statement
There is always a way if you look in the right direction. Keeping track of your calories and your intake should never really stop you entirely from helping your sugar rush! So, try out these sweet recipes that are tasty as well as healthy at the same time!