The game season is finally here! It is the time to sit together with family and close friends and spend some quality time with each other. Games and sports have always brought people together. Whether you can play or not, it is always great fun to cheer on your favourite team on screen. Yelling with delight as the opposing team loses is equally, if not more, fun.
While watching, you need something to ensure your voice is at a tip-top condition to vocally show your support for teams. Insulated food jars and stainless steel containers filled with delicious homemade snacks is the way to the heart and the stomach.
The Best Game Time Snacks You Can Make Within 10 Minutes
Watching games with your friends and family is all good. However, it is not much fun if you are the one who has to go on cooking for hours to ensure everyone gets to eat when the games are going on. Instead, rustle up some quick recipes and enjoy to your heart's delight.
Here are the top 10 game time snack ideas you could cook in under 10-minutes:
1. Mini Pizza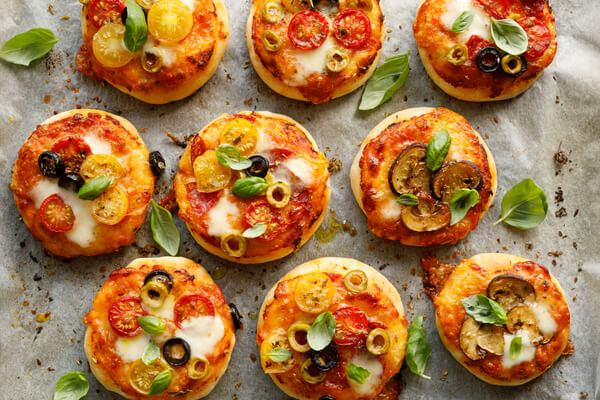 There are too few people on earth who can't bear the thought of pizzas. If you and your kith and kin are not one of them, mini pizzas are the name of the game. Unlike a full-fledged pizza that takes a lot of time to make, you can make mini pizzas in a matter of minutes. It doesn't matter if you don't have an oven – the trusty tava will work just fine. You can even customize a bunch of mini pizzas to your taste. Serve warm in a casserole.
2. Caramel Popcorn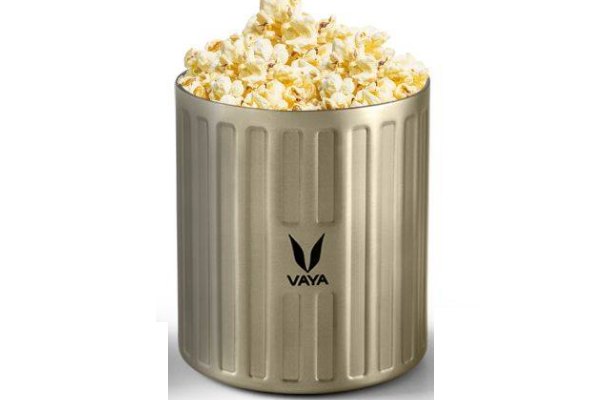 People associate caramel popcorn with theatres, but there's no reason why you can't make a large batch for movie night. You can prepare popcorn in a pressure cooker or a pan with a lid in a matter of minutes. After you put the popcorn in a large bowl, drizzle some liquid caramel syrup from the top. If you are out of caramel syrup, you can broil some caramel toffees in the microwave. Take care so that it doesn't burn. Fill popcorn in insulated food containers, the kind that will preserve the freshness of the snack!
3. Spicy Chaat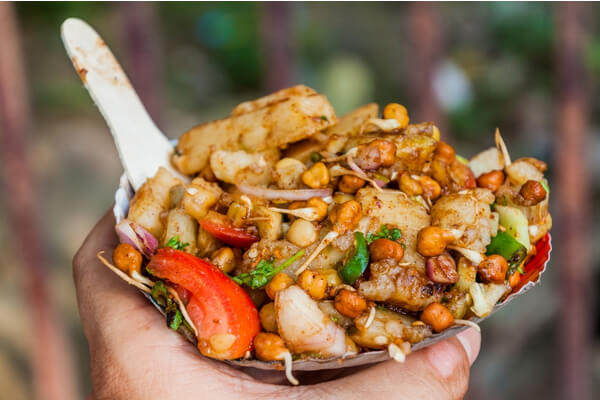 Chaat is a staple snack item in many Indian households. A plate of spicy chaat is what you need while watching the game on screen. There is an nth number of chaat recipes for you to try out. One of the quickest involves corn, tomato, onion, coriander leaves, and boiled potatoes. Slice and dice tomato, an onion, and two boiled potatoes into small pieces. Add the corn, lime juice, and salt and pepper to taste. Mix well and use a casserole to serve it. Sprinkle coriander leaves on top.
4. Nachos With Guac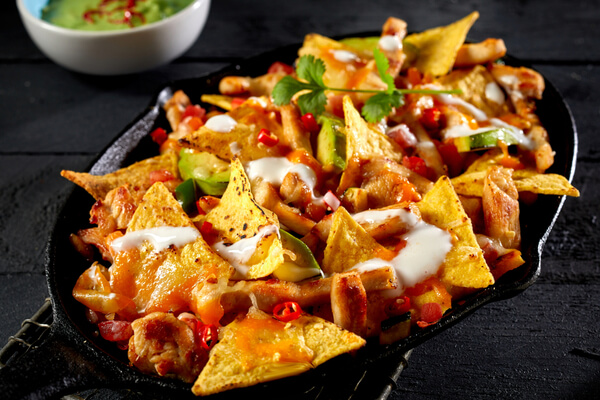 Nachos are a healthier version of potato chips. For game time, it's one of the simplest snacks to make, and the payoff is delicious. Sprinkle a variety of shredded cheese on top of the nachos and microwave it to melt the cheese into gooey perfection. For the side, dice an avocado or two, and mix it with a diced tomato and an onion. Add salt, pepper, lime juice, and a dash of olive oil, and mix well. Serve it on your best serveware, insulated jars are the best for dips and sauces!.
5. 10-Minute Macaroni And Cheese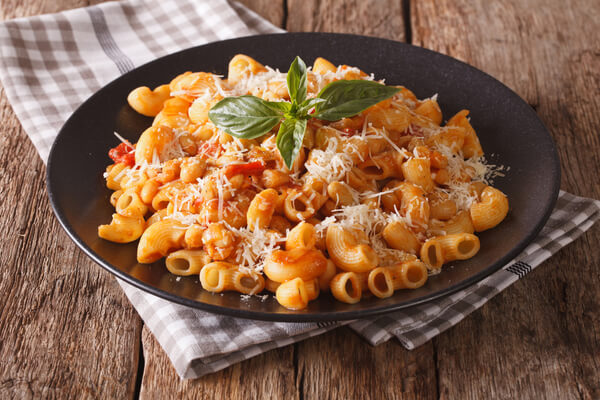 Macaroni and cheese is a staple where children are concerned. While making a batch of mac'n'cheese right before the game is a hectic task, a 10-minute version serves the purpose. This quick recipe is easy to make and tastes just as good as the longer recipe. All you need to do is put some boiled pasta in a mug, add milk, cheese, and salt, and microwave it for 7-8 minutes. Store it in food storage containers to keep fresh.
6. Sandwich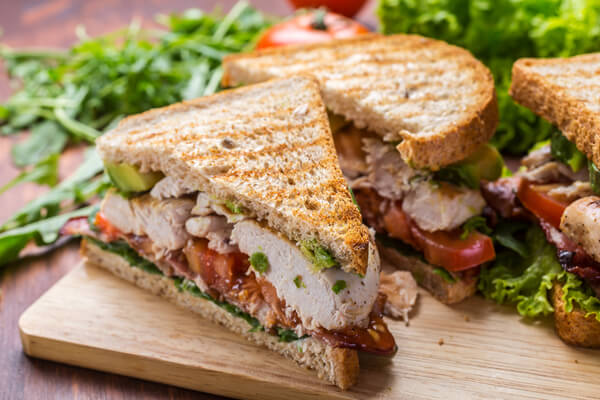 Sandwiches are perhaps some of the most versatile snacks. You can insert your favourite fillings and eat them during the game. To lessen the number of crumbs left behind, slice the sandwiches in long rectangles. They serve as marvellous finger food. Everybody can help themselves to finger foods without creating any mess. You can serve the sandwiches from your casserole.
7. Instant Noodles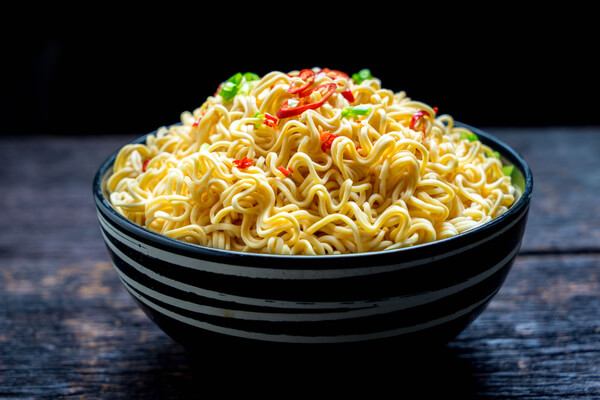 Sharing a large casserole of steaming noodles is the perfect way to strengthen the bond between loved ones. You can rustle up two or three packets of your favourite instant noodles and customize them to your likening. Garnish with any number of your favourite toppings: grilled chicken slices, stir-fried vegetables, seafood, tofu, paneer, etc. pro tip: sprinkle leftover tastemaker over the noodles before serving.
8. Chocolate Mug Cake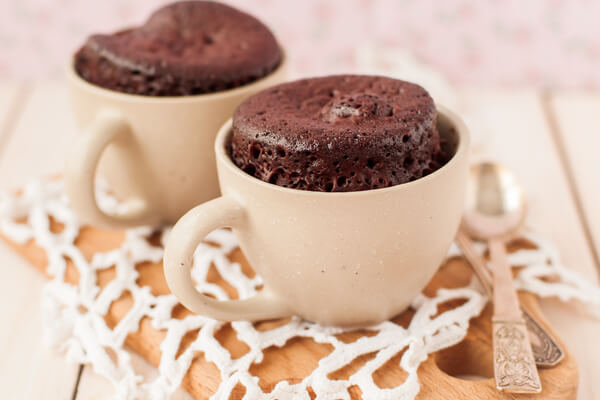 If baking a cake is not your forte, consider this: a delicious chocolate cake in a mug. Mug cakes are delicious, and you can make them in no time. Add a spoonful of choco hazelnut spread in a beaten egg and a spoonful of flour. Pour the mix in a mug and microwave for 5-6 minutes. Add some chocolate spread and sprinkles on top. 
9. Potato Chips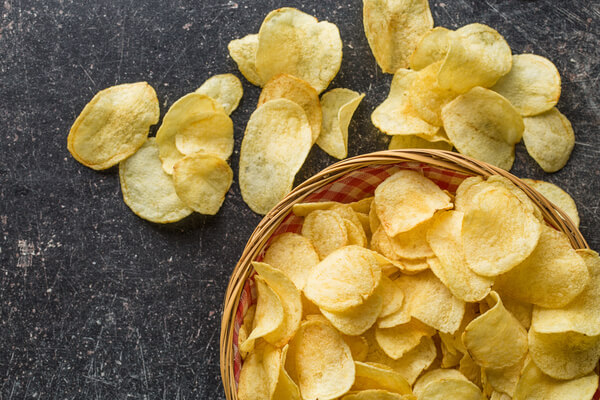 Swap store-bought greasy potato chips for homemade ones. You can make a delicious plate of potato chips within ten minutes. Slice a long-sized potato into thin circles. Dry the slices off and rub well with plenty of olive oil. Spread the slices individually and microwave for 5-6 minutes. Sprinkle some salt on top before serving. You can store these in insulated food containers to keep fresh and crisp.
10. Choco Banana French Toast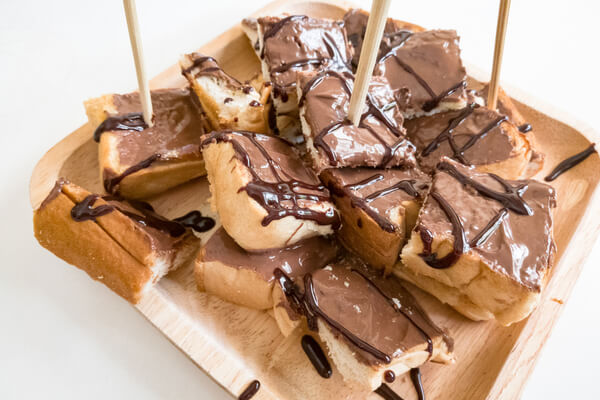 French toast is the perfect snack for game time. Dice bread slices into cubes, and toss them in a mug with banana slices and choco chips. Alternate the layers until you reach the top. Alternate the layers until you reach the top. Add a mix of beaten eggs, milk, and cinnamon powder. Microwave for 6-7 minutes and serve hot.  
Final Words
Prepare a large batch of snacks to ensure that you have enough for everyone to go around while the game is on. You can prep hours before the game kicks off. Keep the snacks in food storage containers to preserve the taste and freshness. Enjoy this list of delicious snacks that you can prepare in under 10 minutes, and enjoy!