There's no denying that Vaya Drynk makes a great everyday accessory! Reusable, safe (made of stainless-steel and BPA-free materials), convenient and high on style, Drynk is perfect for keeping you hydrated while you are on the go or at home! You probably know all of these already, yay, for doing your research well!
Here is a list of tips that will help you get the most out of your favourite insulated flask, Drynk!
1. Pre-warm/Pre-chill your Drynk, so it can keep your beverages hot or cool, longer!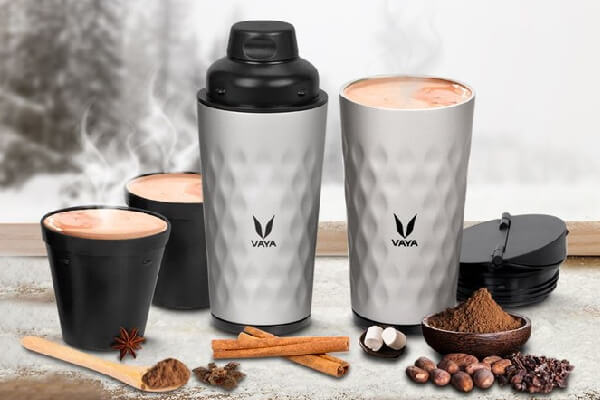 Drynk is insulated, which means it is designed to keep your beverages warm or cold for some good hours straight! However, a few simple prepping steps from your side could make this interactive product perform even better than you think!
Pre-warm
If you are planning to carry a cup of steaming hot coffee or tea in your flask, here are a few steps you can do and then leave it to Drynk to keep your beverage hot!
Fill your Drynk with boiling hot water.
Discard the water.
Fill the flask with a cup of coffee or tea!
Pre-Chill
If you are in the mood to sip iced tea or cold juice, you can pre-chill your Drynk so it will keep your beverages cooler, longer!
Fill your Drynk with ice cold water. You could also add ice cubes, Drynk comes with a wide mouth!
Discard the ice water.
Fill the flask with a tall glass of your cold juice.
2. Drynk is made of double walled stainless-steel. It means double the advantage!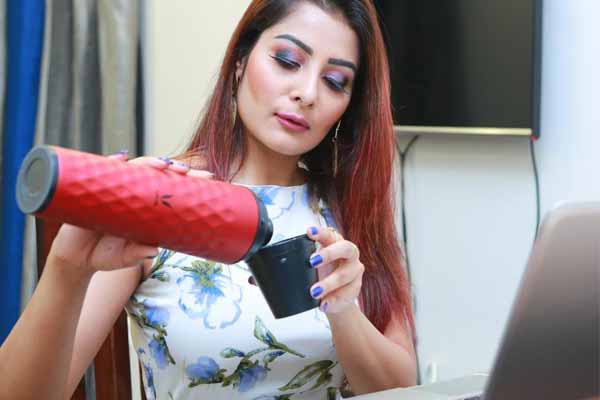 Here's how a double-walled water bottle helps you every day –
Drynk is double-walled. While it keeps the beverages inside hot, it doesn't burn your hand that's holding it. It's perfect to carry your hot water, steaming-hot coffee, and warm infused water with you when you head out!
Because it is double-walled, it's condensation free which means easy to hold (doesn't slip), and easy to carry in your bag! You simply don't have to worry about the bottle sweating (because of the cold juice with ice cubes you are carrying in it) inside your bag!
3. Drynk comes with a wide mouth, so you can carry a wide range of beverages!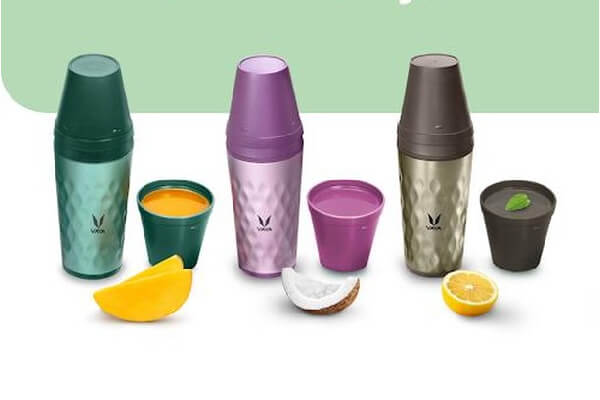 If you thought Drynk is just for your water, coffee or chai, then you would be surprised with the list of beverages that you can store and carry in your Drynk!
Soups – Not just runny soups, but Drynk with its wide-mouth design works wonderfully well for carrying creamy soups with chunks of vegetables. So how do you drink this soup at work after a few hours? Pour the delicious chunky soups into cups that come along with gulper lids and sip and enjoy!
Rasam – Not just soups, Drynk is great for your rasam too. Rasam is a spicy, tangy stock prepared usually with tamarind, spices and tomatoes. Great as a soup and perfect along with rice as a main course meal, it is one comforting dish that warms your palette! Don't forget to add the tomato or pineapple pulps into your Drynk, so you can enjoy them with your rasam later!
Payasam/Kheer/Congee/Broths – With a wide mouth and 2 cups, Drynk is also great for rice congee, vegetable broths and your gruel!
Protein shakes/Health drinks/Smoothies – When you have a Vaya Drynk, you won't need a separate gym bottle! It's perfect for cold water (remember Vaya's VacuTherm technology can keep your drinks cold for up to 18 hours!) and it's great for smoothies, milkshakes and protein shakes. Thoughtfully designed with a wide mouth, Drynk is amazing for tossing in some cocoa, milk, ice cubes and a blender ball! Shake, sip and enjoy your creamy protein shake in Drynk!
4. Drynk comes with Interchangeable Lids – Easily doubles up as your sipper when in need!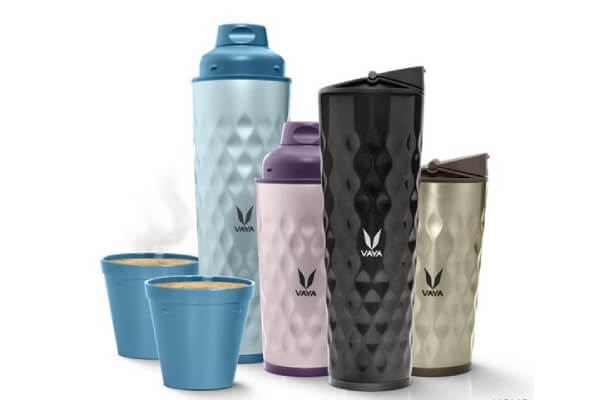 Always wanted an insulated water bottle with a screw-on lid? Then you haven't yet discovered the fun in sipping your water or drink without having to screw on the lid after every use! This works well while you are in the middle of sports activities, work out or even shopping! Just snap open the latch, sip from the sporty sipper lid (yay! Drynk comes with a magnetic latch, that holds the lid on until you snap it back to close. You won't have to worry about the lid bumping your nose while sipping!) and enjoy your cold juice!
Also, when a bottle offers this kind of flexibility, you need to get the most out it! Get your Drynk with Sipper and Gulper lids today!
Drynk Gulper Lid – Your insulated bottle with a screw-on cap for guzzling your juices or water. You also get two cups along with this lid, which means sharing a drink with your friend is easier!
Drynk with Sipper Lid– Your stainless steel water bottle with a sporty sipper lid! Sipper bottles are great for the time when you are on the field, while working out at gym, and at all times you won't have the will to open or close a screw-on cap!
Drynk with Sipper and Gulper Lid – A flexible water bottle thoughtfully allowing you the flexibility to commit to the lifestyle you choose on a particular day! Go for it!
5. Slim, sleek, smart and superbly functional – Yes Drynk is all these and more!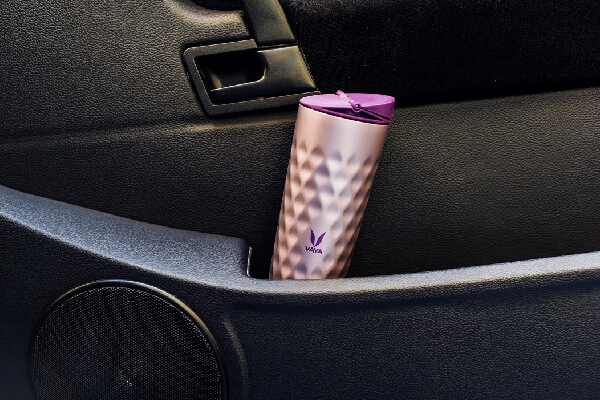 With its slim design, it easily fits in your hand bags, back packs and your lunch bags! But did you know your Drynk can also snugly fit in your car door bottle holder and cycling bottle holder? Yes, it's perfect for those short road trips and cycling tours.
Available in stunning colours and patterns, Drynk is one accessory you would love to display with pride! Some of the colour patterns include – classy Black, White, Gold, Graphite to vibrant Red and Ombre, fun Cats and Avengers to magical Unicorn, minimalistic Camo to vibrant Yellow. There is a Drynk for every style of yours! Did you know, Drynk comes in two comfortable sizes? Check out the entire collection today!
6. Not just easy on the environment, the insulated flask is easy to clean as well!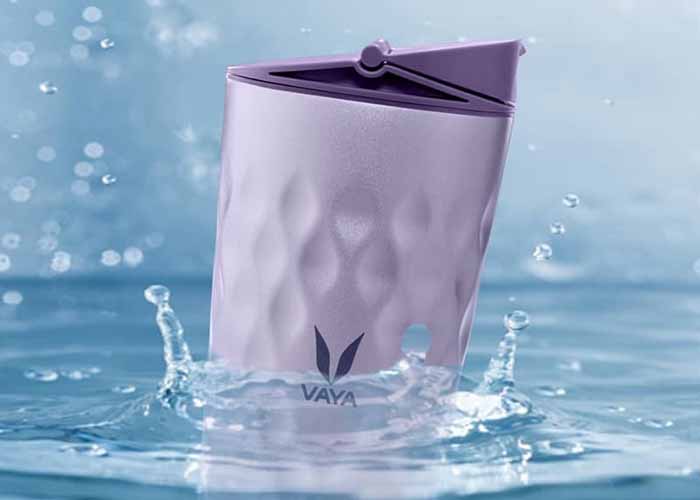 Made of stainless-steel, Drynk is durable, and safe both for you and the environment! And did you know, cleaning Drynk is easy too?
Because it's made of stainless-steel, you don't have to worry about stains and odour! Unlike plastics, stainless-steel doesn't absorb the odour and colour of the beverages that you will store. On days when you are carrying a beverage other than water, make sure you thoroughly rinse your Drynk with a mild detergent. You can use a brush with soft bristles to gently rub the insides of your Drynk too. This would be easy because of the bottle's wide mouth design! You can gently wash the lids by immersing them in soap water and rinsing thoroughly! To make sure it is devoid of odour, you can leave the bottle open to let it air dry!
Did this article help you with facts you did not know about Drynk? Go place your order today if you haven't already! Stay hydrated and happy!