Summers are getting hotter and hotter as the years go by. Thankfully, it isn't too difficult to keep cool when there are a few Indian drinks that you can make at home and enjoy!
Sharbat, Roohafza or rosemilk, if you are making either one of these frequently and are looking for drinks that are different and yet will please the Indian taste buds, here is a list of beverages that you can try one of these days! Churn one of these, pour them in an insulated tumbler, and you are all set for another hot day of this summer!
Sol Kadi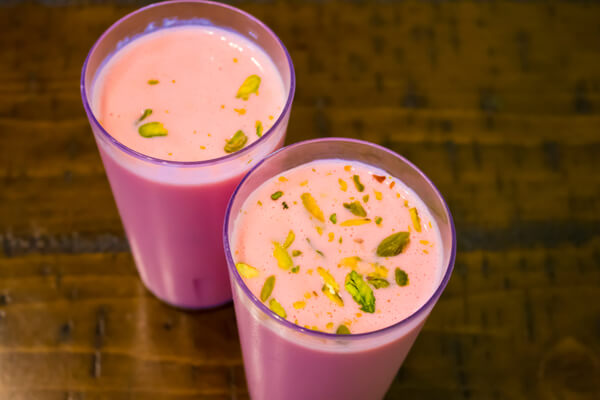 Sol kadi is a drink that originates in the state of Maharashtra, where it is traditionally consumed as an appetizer. It is composed primarily of kokum syrup and coconut milk and is used to cool off your digestive system after eating spicy foods. The drink itself tastes a bit sweet and sour and has a frothy pink-purplish color.
Soak kokum petals in a couple cups of hot water for about an hour to extract the pulp from the petals. Combine garlic, green chillies, and coconut puree in a little bit of water. Mix the coconut mixture and the kokum pulp together to create the creamy pink drink. Add salt and fresh coriander according to your taste.
Imli Ka Amlana
This is a rather special beverage that was once very popular in Southern India but has been somewhat forgotten lately. Its taste is unique; it is sweet, sour, and spicy all at the same time, making for a fun drink to taste best at the very least.
You can make your own Imli Ka Amlana by extracting the tamarind pulp and combining it with 5 cups of water. Add black salt, green cardamom powder, roasted carom seed powder, roasted cumin powder, black pepper powder, sugar, and salt to the mixture. Mix all the ingredients together thoroughly, add some crushed ice and serve in your coolest tumbler glass!
Piyush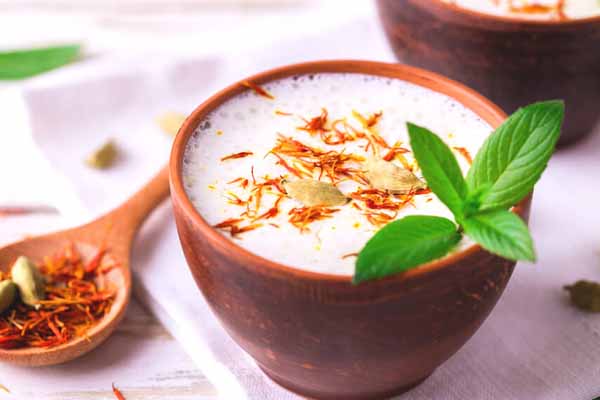 Piyush is another specialty drink out of Maharashtra. It's literally translated as amrit, the drink of the gods, so you know it is worth trying. It is a combination of shrikhand, buttermilk, and dry fruits, the definition of delectable.
Although it's a drink fit for gods, it's actually quite simple to prepare. Simply combine yogurt, sugar, milk, nutmeg powder, and cardamom powder together in a bowl. Blend the mixture until it turns creamy smooth, then refrigerate for at least two hours. Serve the drink once chilled, and garnish it with saffron, pistachio, and almond slices. Make the best out of this drink, serve it in an insulated tumbler so you can relish the freshness and flavor of the cold drink until the last sip!
Chandan Sherbert
Two words that are synonymous with "cool" are chandan and sherbert. The former is known for cooling the nerves and the latter cools your palette. Together, they form the ultimate cooling and soothing beverage.
To prepare your Chandan sherbert, rub the Chandan on a rolling board with some water, until you have 2 teaspoons worth of Chandan paste. Combine half a cup and saffron in a small bowl, and heat until the saffron dissolves completely. Mix the saffron mixture, Chandan paste, sugar, lemon juice, salt, and cardamom powder together in a larger bowl, and mix well. Let chill then enjoy.
Working from home, or not, you need a beverage or drink to keep you energized so you can tackle the rest of the day with vigor! Go ahead, and treat yourself to one of these Indian drinks every day, these are not just soothing, but also help in keeping you cool which is a necessity this summer!