A lunch bag is perhaps one of the most versatile and valuable accompaniments in existence. At first glance, the ubiquitous lunch bag serves as a clothed receptacle that holds your lunch box. However, your lunch carrier possesses innumerable qualities that make it one of the top creations in the world of serviceable bags.
You should keep certain elements in mind while purchasing a lunch bag that will suit your requirements. With so many sling bags and shoulder bags flooding the market, it is vital to choose the most desirable for yourself. So, what are some tips to keep in mind when choosing a lunch bag?
How to Choose the Perfect Lunch Bag?
Choosing the best lunch bag takes time, patience, and practice. You need to keep an eye out for the jewel hidden among the muck. There are several pointers one needs to keep in mind before deciding about which lunch bag to purchase for yourself. First, make a list of your requirements. After that, selecting the perfect bag is an easy affair.
Here are ten tricks to help you figure out the best lunch bag among the lot:
1. Weight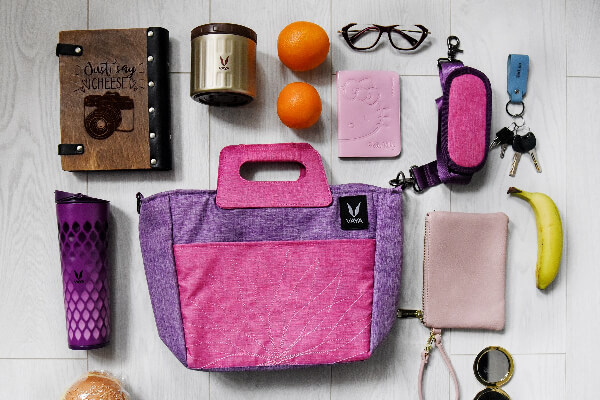 A lunch bag is at its most fundamental, is a bag that carries your lunch container. The box in itself is heavy since it carries a load. Therefore, a heavy lunch bag will become more of a burden than a blessing. You need a light weight lunch bag that does not take up a lot of space nor is heavy. The perfect lunch bag should be lightweight and be easy to carry with your things.
2. Waterproof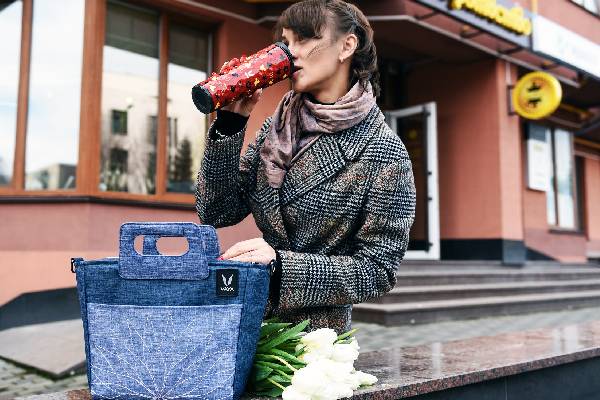 While you can find many pretty lunch bags in the market, most bags are not waterproof. This can be an issue, especially during the monsoon seasons. An exceptional lunch bag should offer protection from any source of water soaking through the material and ruining your belongings. Water can be detrimental for lunch boxes or anything that you would usually store inside a lunch bag. A protective waterproof bag will be tolerably adequate to save you on a rainy day.
3. Leakproof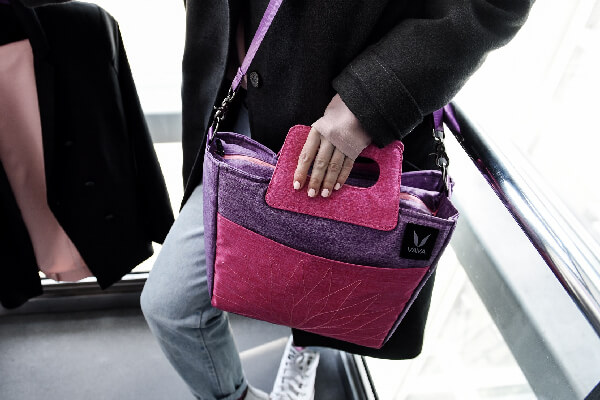 How many times has your lunch leaked into your lunch bag and stained it for good? Leaky lunch bags can be a source of irritation and waste. A superb lunch bag should safeguard against any leakages. Leakproof lunch bags make sure that no liquid seeps through the material and soaks into your belongings.
4. Material Type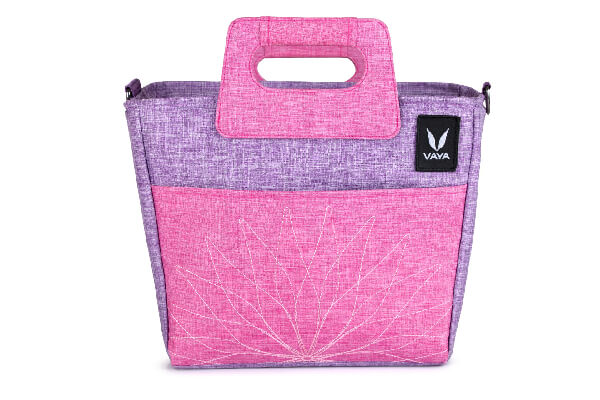 There are many types of lunch bags available in the market. Which kind of bags you purchase depends on your preference for the material type. The simplest lunch bag is a paper lunch bag. However, the top lunch bags in the market are bags made of a type of synthetic rubber called neoprene. The neoprene lunch bags and sling bags are some of the sturdiest containers for your things.
5. Size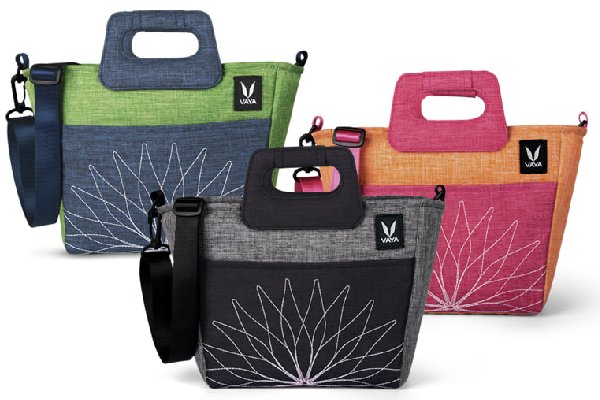 A crucial factor you should keep in mind when purchasing lunch bags is the size of the package. You should choose the bags based on the size of your lunch box or one that fits your requirements. You may choose to work up your bags for pretty sling bags. In that case, you may want a smaller or a bigger bag that you see fit for your necessities.
6. Sturdy
Lunch bags are supposed to protect your lunch container from any external damage. Your lunch bag must remain sturdy enough to ward off any accidental blows that may befall it. The sturdy factor depends on the type of bags that you purchase. You should ensure that your lunch bag is strong enough to cover and protect the receptacle inside from harm. A robust lunch bag will double up as a carrier and a shield from any external affliction.
7. Ease Of Cleaning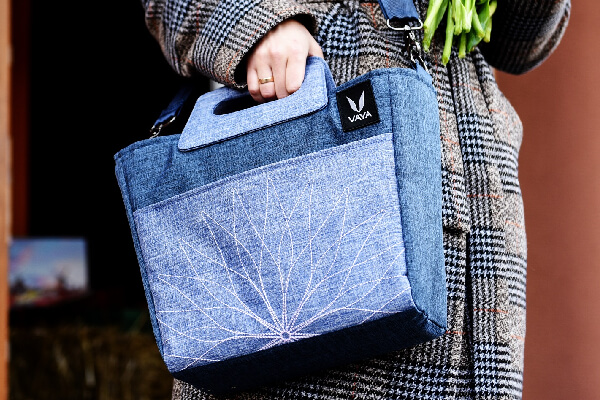 When it comes to cleaning the surface, lunch bags are traditionally more complex rather than the quintessential lunch box. However, the perfect lunch bag is flawless when it comes to the cleaning aspect. The best lunch bag should be no more difficult than cleaning a lunch box. Boxes come with their own set of difficulties when it comes to clearing off leftover gunk. Get a lunch bag that you can easily clean underwater or with soap. 
8. Dust-Free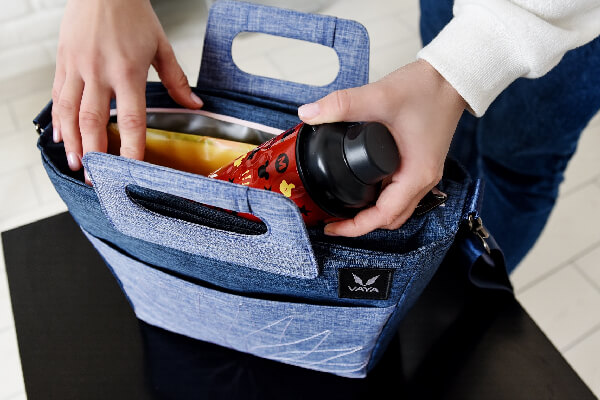 When looking for the perfect bag to double up for your lunch bag, look for one that protects from dust. Lunch bags are often receptive to dust particles that tend to settle on the surface. Dirty lunch bags can cause many health issues ranging from food poisoning to asthma. A dirty lunch bag is not only unhygienic, but it also invites flies and disease. Choose a dust-free lunch bag that provides ample protection from dust.
9. Insulation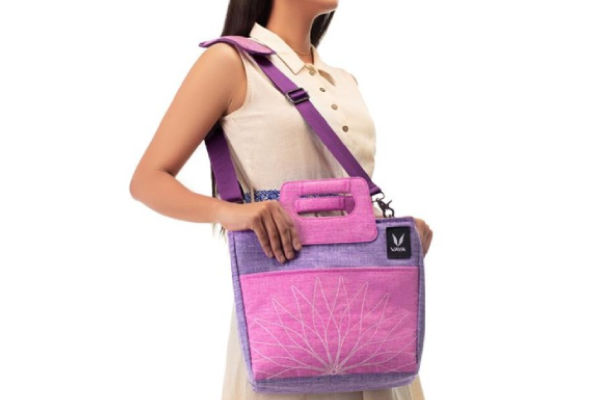 Most people use their lunch bags to carry food items. In that case, you need a lunch bag that will ensure your food remains at the temperature you need. In other words, you should look for an insulated lunch bag to fulfil your requirements. Often, people require insulated containers to carry items like medicines that need to be kept at a certain temperature. Insulated lunch bags come in handy in such dire situations.
10. Compartment Space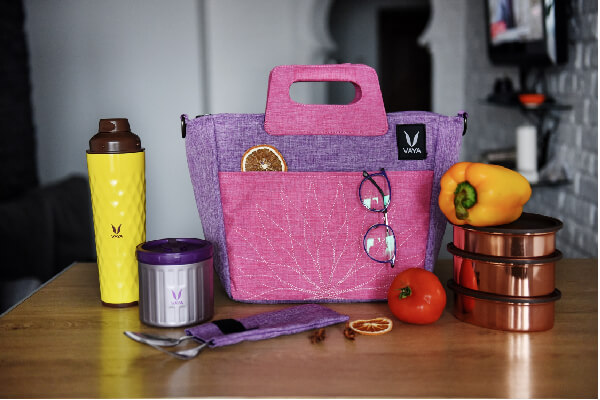 If you are on the hunt for lunch carriers, you will find innumerable bags which might not suit your tastes. What you need is a lunch bag that is a compact one with adequate space for compartments. The perfect lunch bag provides sufficient capacity to carry smaller items other than your lunch box. Your lunch bag should ideally provide space for cutlery, napkins, snacks, and a few other nicknacks. Purchase sling bags that come with smaller compartments.
Final Words
Arm yourself with these ten handy tips so that you can buy an excellent lunch bag. Lunch bags are versatile. You can use them to fulfil several duties. There is truly no limit to what one can do with such essential bags. You can swap drab sling bags with a stylish lunch bag. Whatever you do, choose a lunch bag that works for you.